Chautauqua County
New York
View Map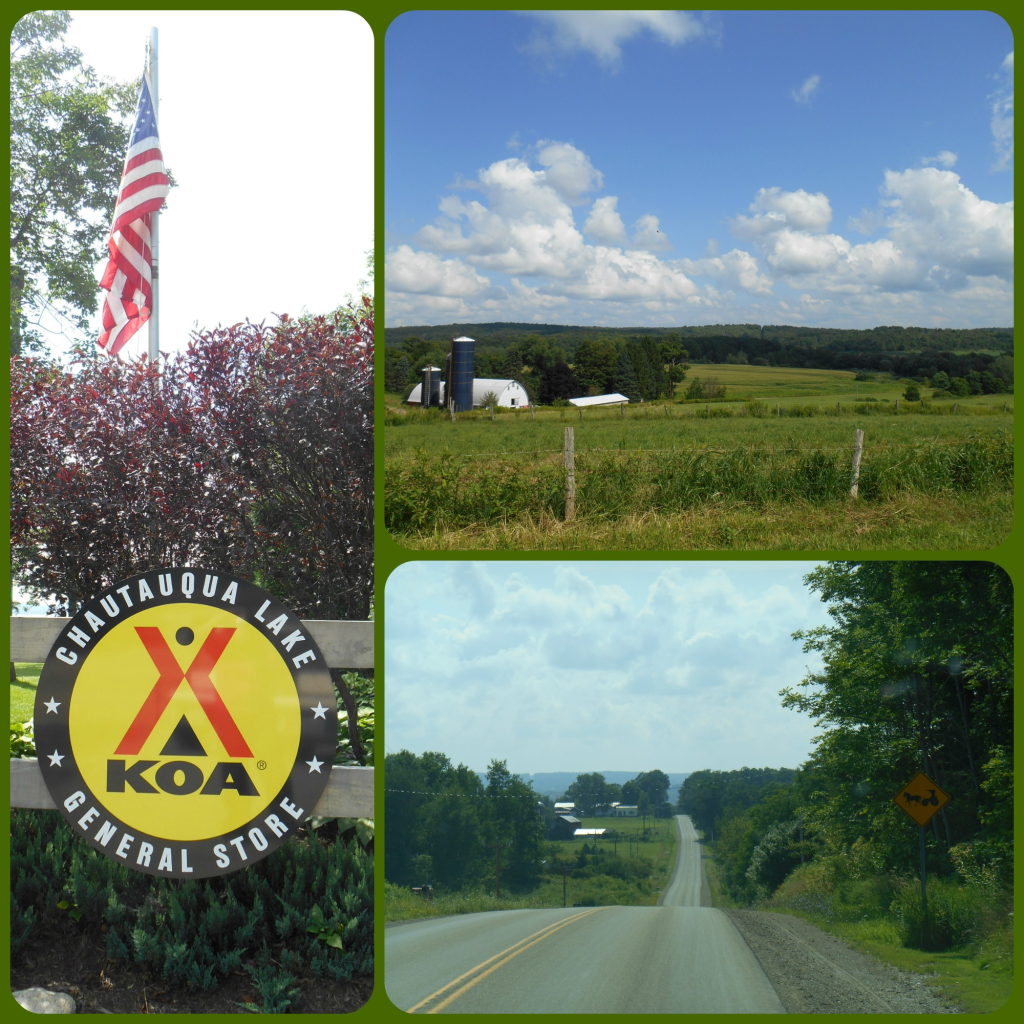 We have relocated a couple hundred miles west to Chautauqua County. This area is on the western border of New York State and is known for its many wineries and miles of vineyards. 
The trip from Lake Ontario was pretty easy compared to some of our previous travel days, and we enjoyed the New York Thruway for its flat, smooth, and speedy route. 
But this nasty summer cold has really got the better of us. It started with Tim, he gave it to me, and I've given it right back to him. We are a mess of soggy tissues, moans and groans, and some whimpering on the side. Usually we take two-hour turns at driving. Today the best that could be summoned was about an hour each.
 We'll be staying at this spot for a while. Whining and dining.