Dewittville, NY
View Map
Tim has recovered from our crappy shared cold and went on a reconnaissance mission today while I lounged on the couch and watched a Jimmy Stewart marathon. Jimmy as a playwright (with Rosalind Russell), Jimmy as a novelist (Hedy Lamarr), Jimmy as a journalist (Spencer Tracey). Good thing this campground has cable TV!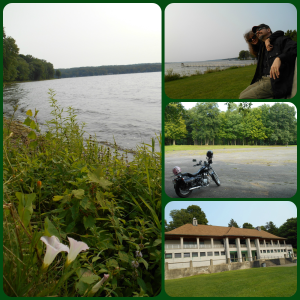 Late afternoon I finally rallied and Tim took me to all the swell places he found. Long Point State Park offered an expansive view of Chautauqua Lake, and would be a great spot for a picnic beneath the towering hemlock trees.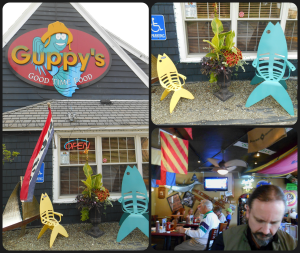 Guppy's Tavern was a lively local joint with an overwhelming menu of beers and BBQ, not to mention a huge selection of Italian dinners featuring stromboli the size of a soccer ball. What is the difference between a stromboli and a calzone anyway?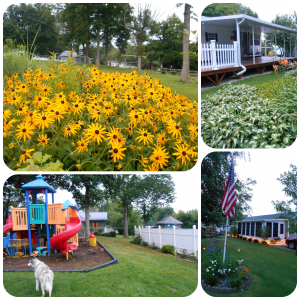 This KOA is a large property, well maintained, and prettily landscaped. As we've seen with other lake campgrounds in New York, there are many seasonal renters here with permanent porches and groomed gardens. Swell place to spend the summer!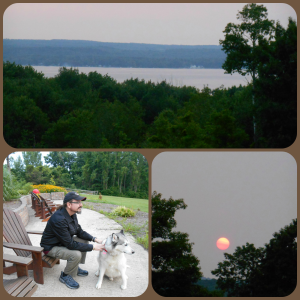 Sunset over the lake was watched from a lovely viewing area replete with comfy Adirondack chairs. We even horsed around the playground a bit, and it felt good to be out and about after a day of lounging.