Jamestown, NY
View Map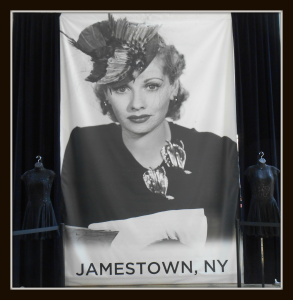 We spent the day in Jamestown, the hometown of Lucille Ball. This is also her birthday weekend (August 6, 1911) and the crowds turned out for the Lucille Ball Comedy Festival. Serious Lucy aficionados have come from far and wide to attend numerous events, including tomorrow night's big production with Jay Leno and daughter Lucie Arnez (sold out show!)
By chance, we lucked into the festivities this weekend and spent the afternoon poking around town. Jamestown is a good-sized town with a long history, and the older neighborhoods are paved with red bricks, oddly enough.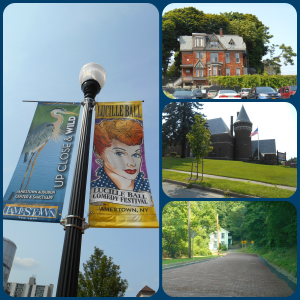 We toured through the extensive Lucy & Desi Museum where the film sets from the I Love Lucy show are recreated. Many of her costumes and effects are on exhibit, along with the personal histories of her and Desi. When she started to make it in show business, she sent for her Jamestown relatives, one by one, until all were relocated to California.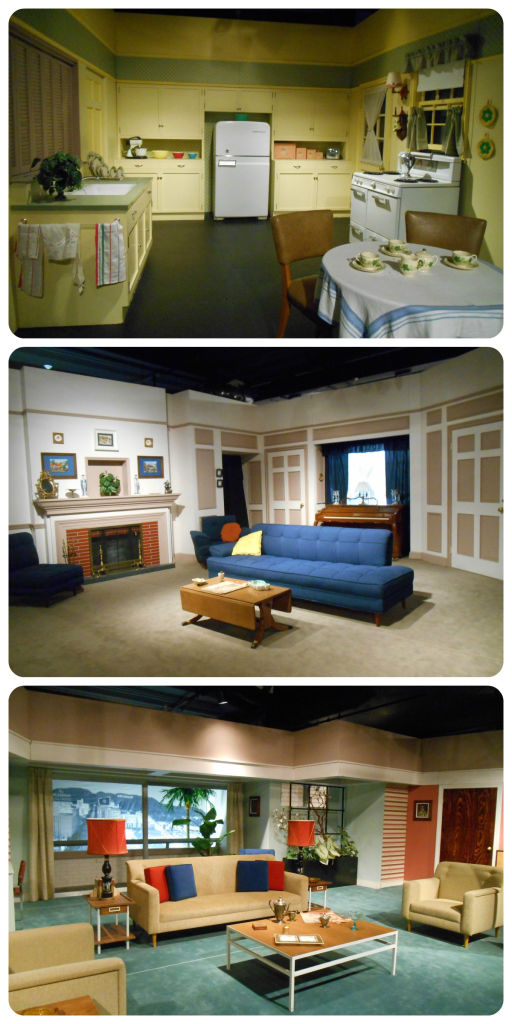 The museum had several sitting areas where her TV episodes were playing on continuous loop, and I knew we were encountering some serious fans when the audience could recite every line. One gal gave a running commentary on the wardrobes, "She wore that same dress in the episode with Harpo Marx!"
My favorite exhibit was a Vitameatavegamin display, where you could recite the commercial and it was broadcast through a 1950's television! "Are you popped at parties? Are you unpoopular?"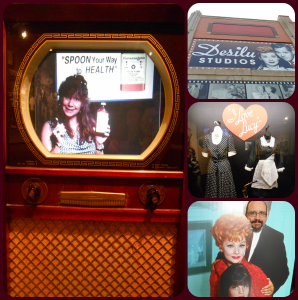 Early evening was spent at the Lucy & Ethel Comedy Dinner Show at the Willow Bay Theater. Two talented impersonators recreated famous scenes and interacted with the enthusiastic fans.
Tonight we will watch Lucy & Desi's movie The Long Long Trailer – a DVD we just had to buy!