Lily Dale, NY
On Cassadaga Lakes
View Map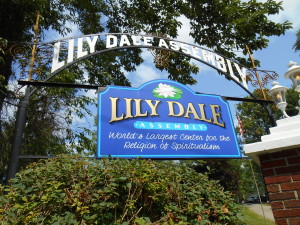 In 1848, the Fox sisters of Hyde Park, NY successfully made contact with a spirit on The Other Side who described the circumstances of his murder and the name of the man who killed him. And thus was launched the Spiritualist movement.
Within a few years of the sisters' startling discovery, conventions and camps sprang up where the methods of spiritualism were discussed and taught. These were popular retreats, especially since women featured prominently in the movement, which coincided with Women's Suffrage.
By the 1880's, Lily Dale became the largest and last of the Spiritualist retreats, and remains so today. This gated community of about 200 homes is open only for the short summer season, and is home to renowned mediums and instructors. To live here or to own property here, you must be a sanctioned and registered spirit medium.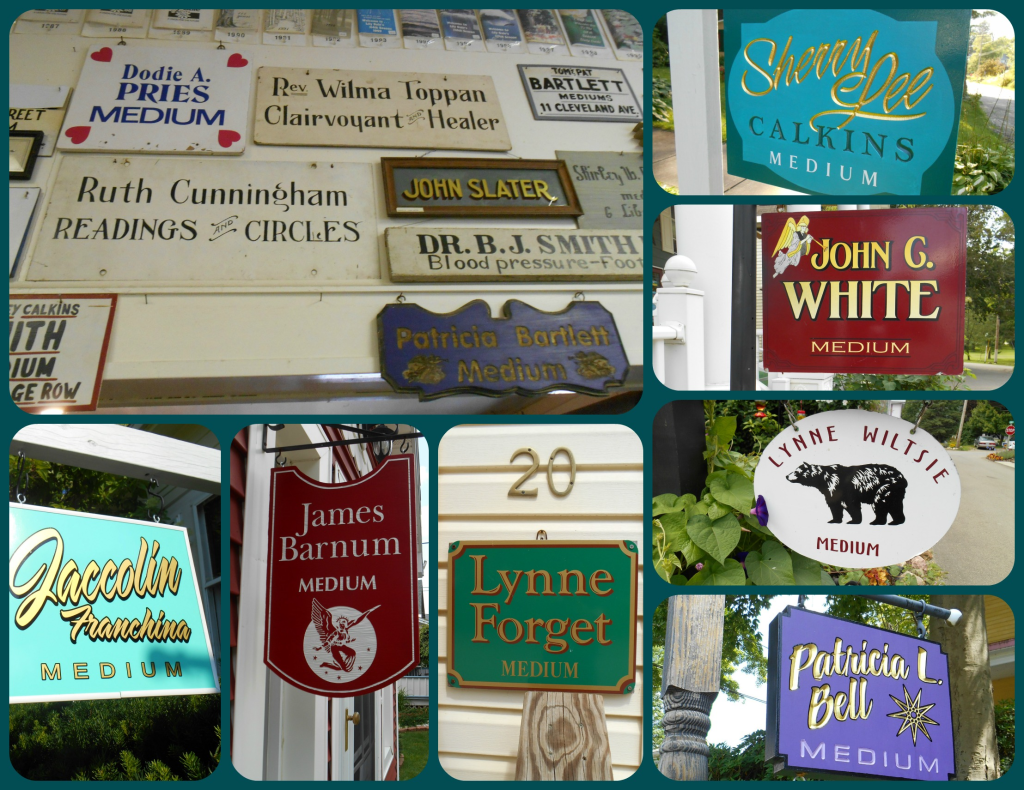 Each home has a sign announcing the medium who lives there, and an appointment book for personal readings is usually laid open on the porch. The town was bustling with visitors this Saturday, and many practitioners had notices posted on their doors saying their appointments were full for the day. 
We did not opt for a consultation, but we did attend a couple of free workshops and walked the dozen or so little streets. The town is lovely, everyone is friendly, and all are like-minded. You won't find any skeptics here.
Lily Dale offers many types of lectures and instruction series, usually conducted over a long weekend. There are a couple of hotels (circa 1890), and several guest houses where you can stay. I'm tempted to try some classes next summer!