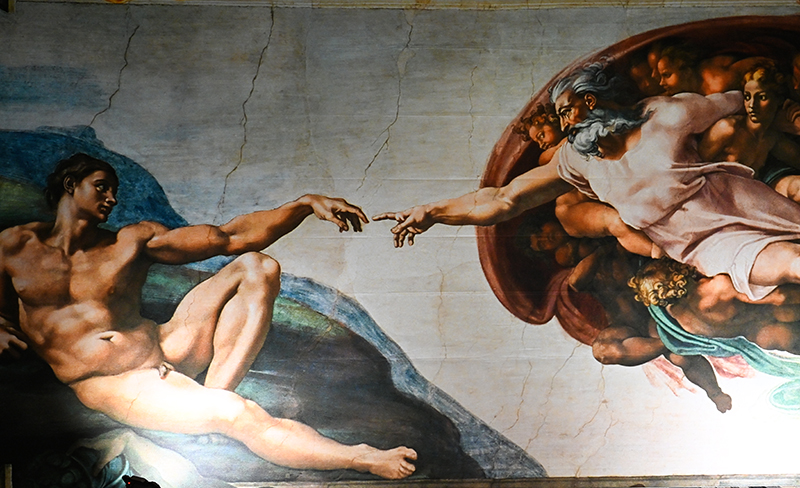 Michelangelo's Sistine Chapel is now on exhibit in Dayton. No need to travel to Italy!
You can see Michelangelo's masterpiece paintings on the ceiling of the Sistine Chapel in the Vatican. Or you can go to a defunct department store in Dayton and have a close-up view without craning your neck.
The Fairfield Commons Mall in Beavercreek, Ohio is hosting the Sistine Chapel Exhibition for a limited engagement. We rolled up to the former Elder-Beerman department store on opening day, not knowing exactly what to expect.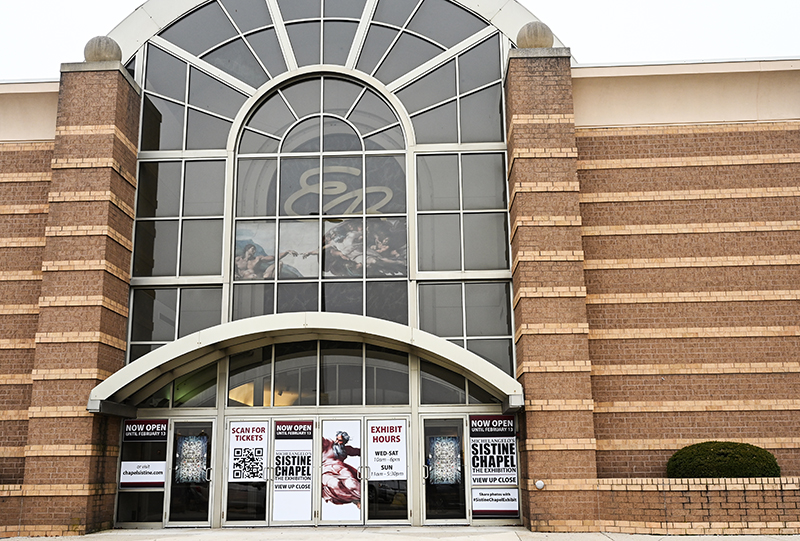 Inside we were given an audio handset and let loose to explore the exhibit at our own pace.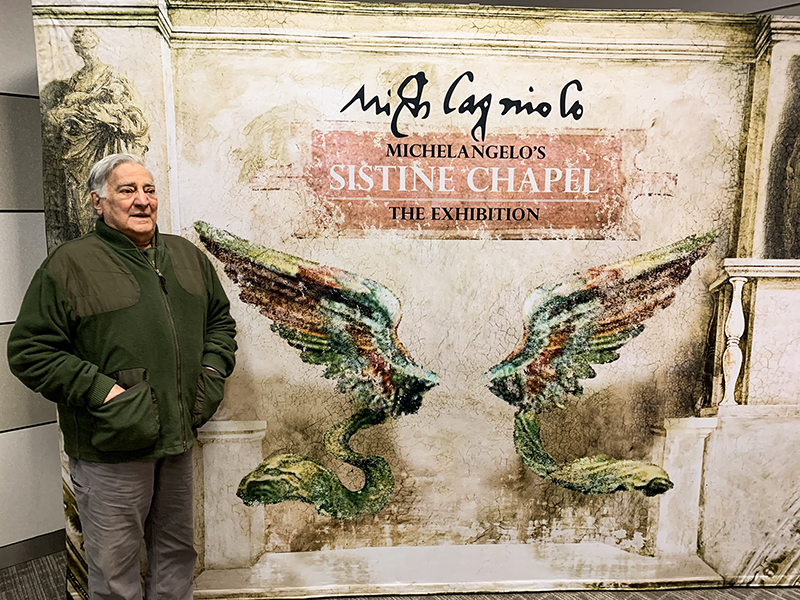 The Sistine Chapel is about 10,000 square feet, and the entire vaulted ceiling was painted by Michelangelo over a 5 year period. Here in Dayton, life-size images of the paintings were presented on huge canvases, spread out in a gallery-like setting.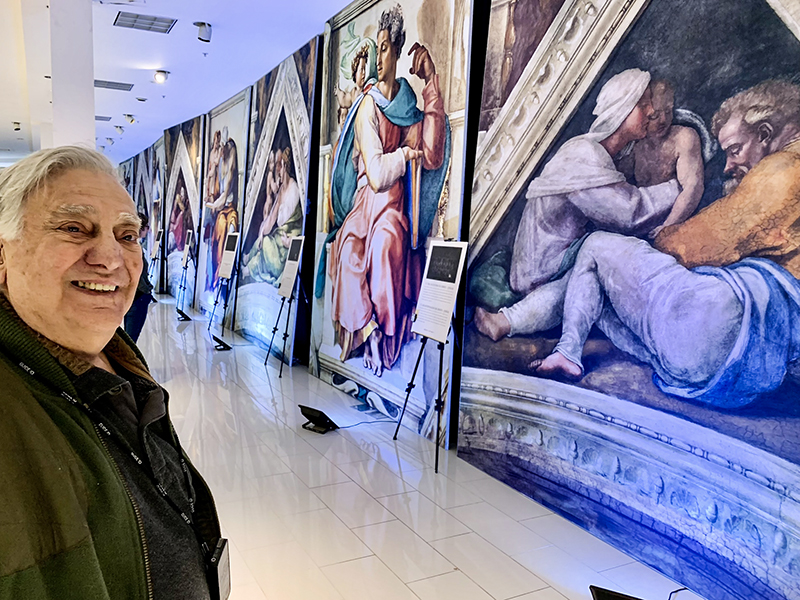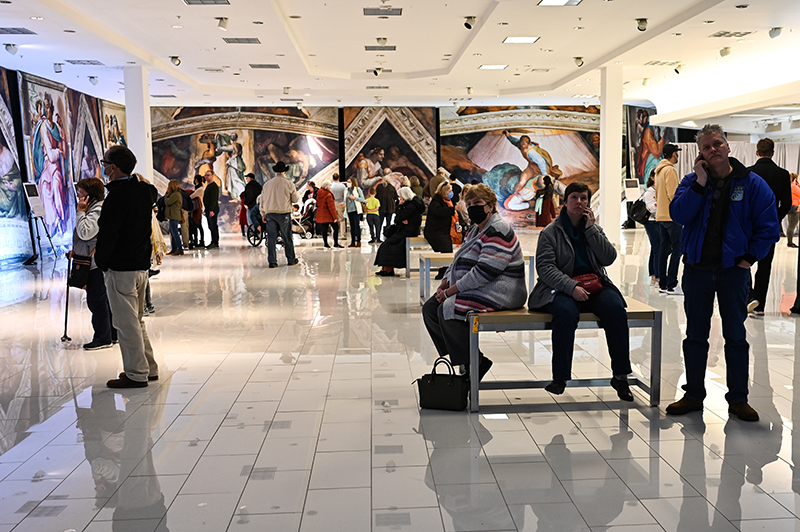 Each image is a panel from the Sistine Chapel ceiling. You could scan your audio gizmo at the information sign to hear to a detailed description of each painting.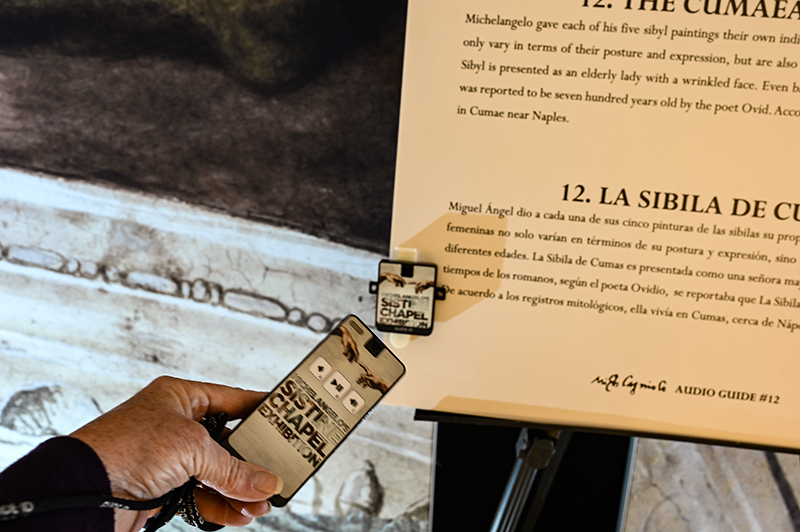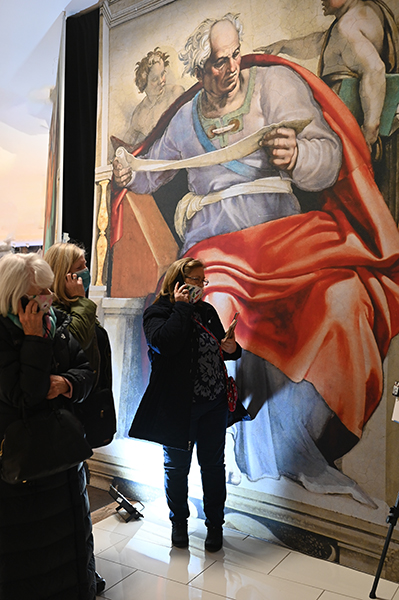 Michelangelo's paintings are enormous – at least three times the scale of a human form – and these exhibition images are life-size to the originals. Colors were vibrant, details were exquisite, and everything was presented at floor level.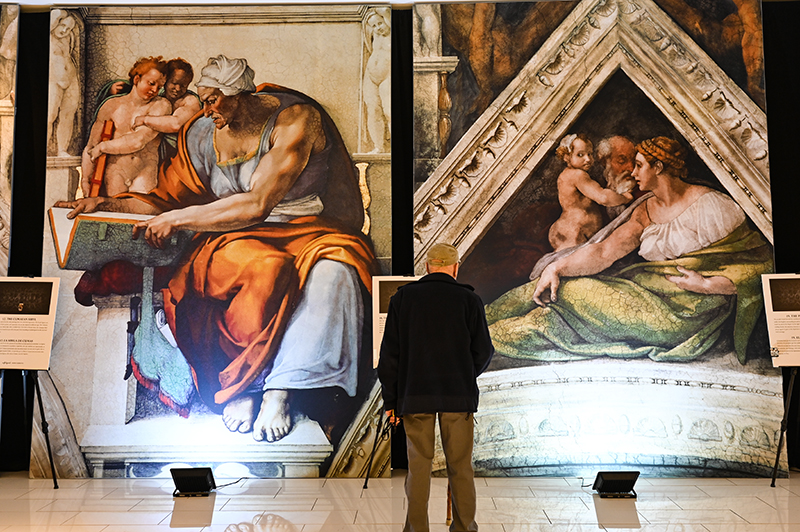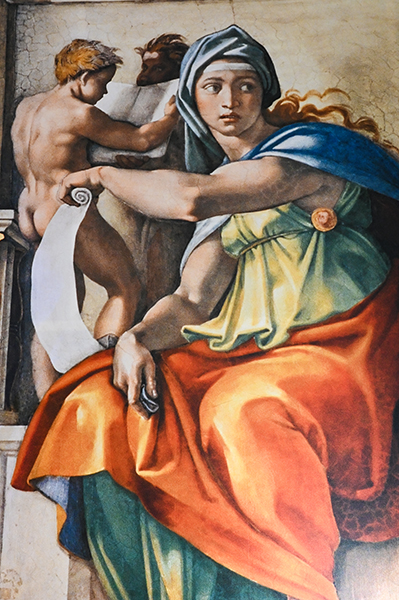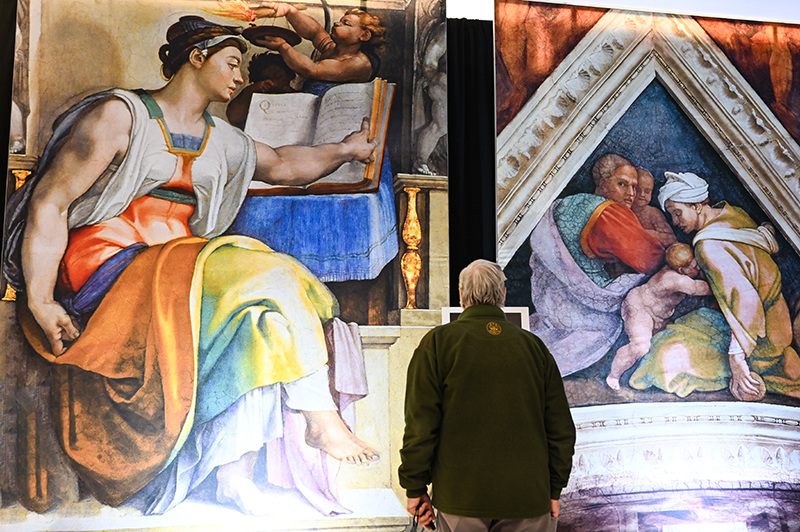 Our tickets had a timed entry appointment, but there was no limit to how long you could linger at the exhibit.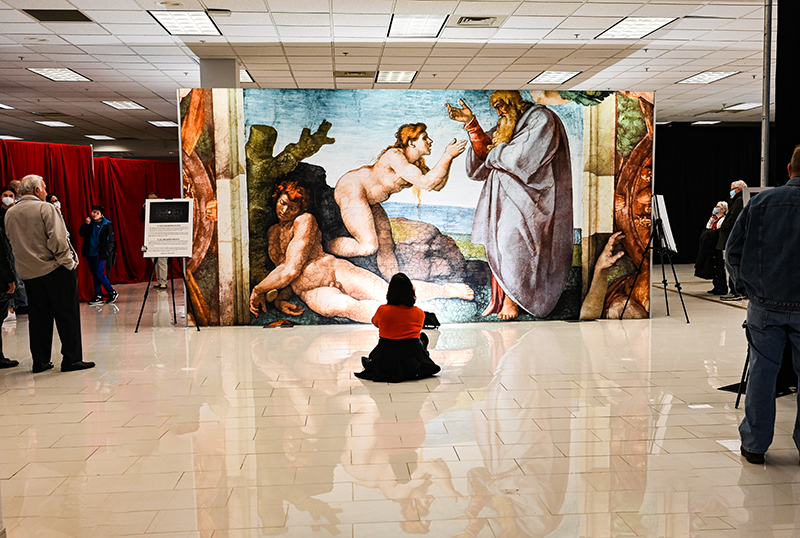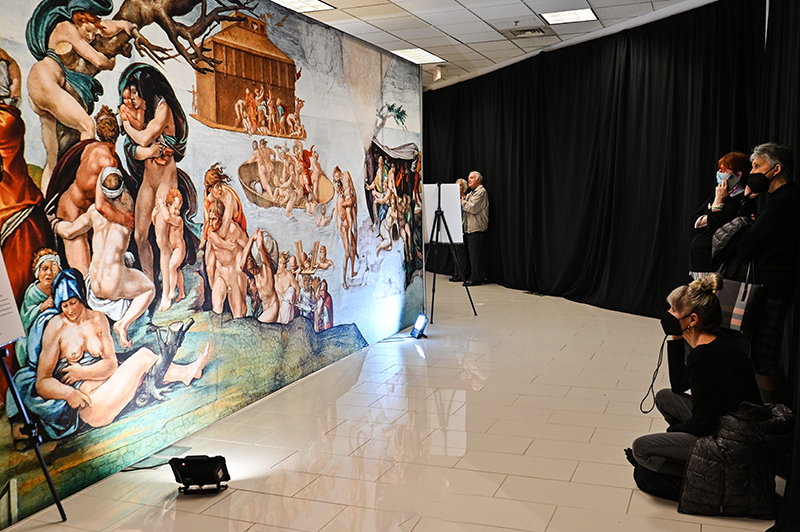 The paintings are all biblical references, mostly from the Old Testament. Here Noah's wife is giving him stink-eye for his crazy plans to build an ark.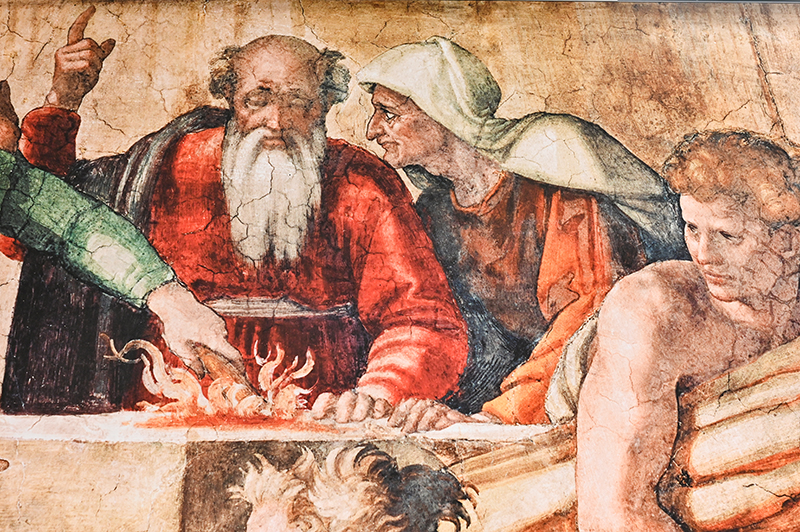 I spent a long time looking at Michelangelo's depiction of the Prophet Isaiah. There was something about that pose that seemed familiar…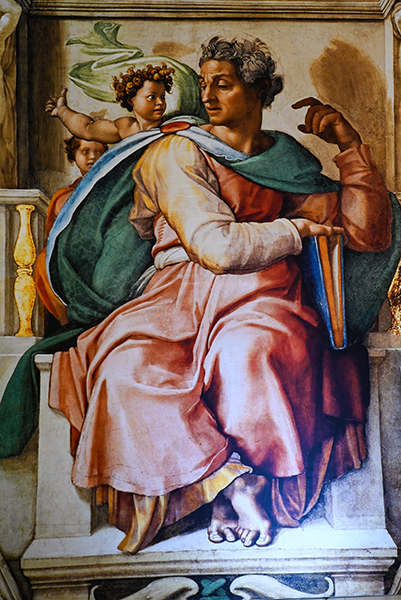 Oh! Right! Norman Rockwell copied that pose for his Rosie The Riveter painting.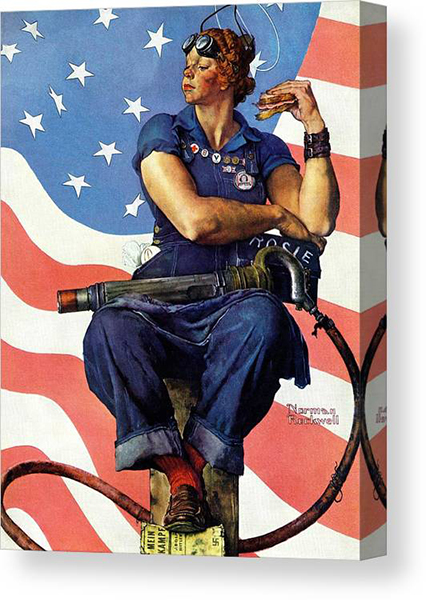 Being opening day, they were still fiddling with the lighting of the exhibit. Actually, for a department store show, the lighting wasn't too bad!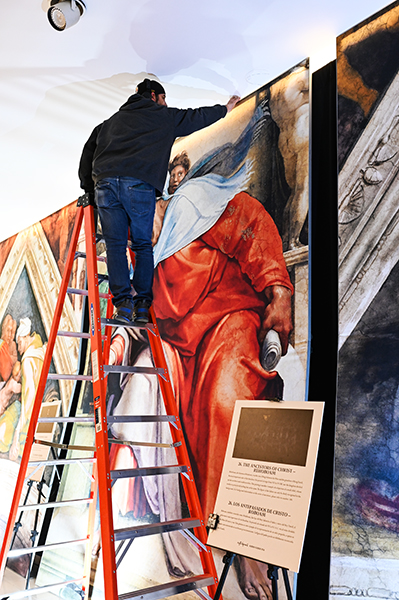 Like any good exhibit, our tour ended at the gift shop. We bought a souvenir program and a couple of posters.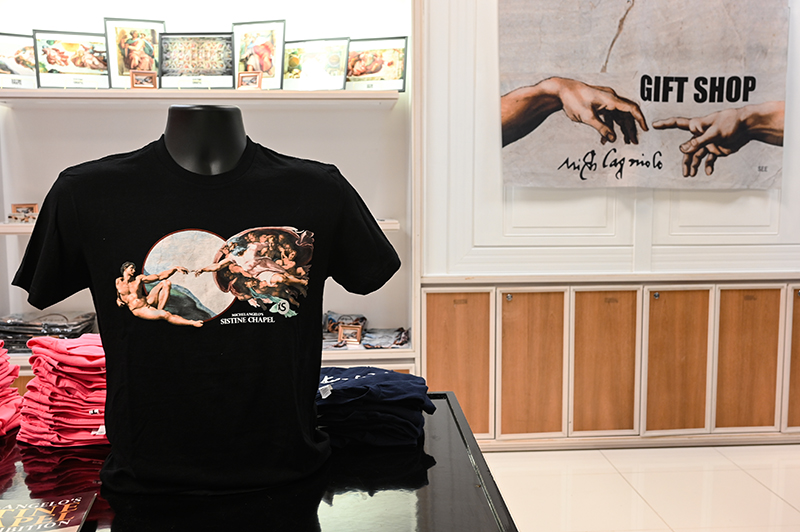 The Sistine Chapel Exhibition will be in Dayton for a month, then it will move to another city. Worth a visit!