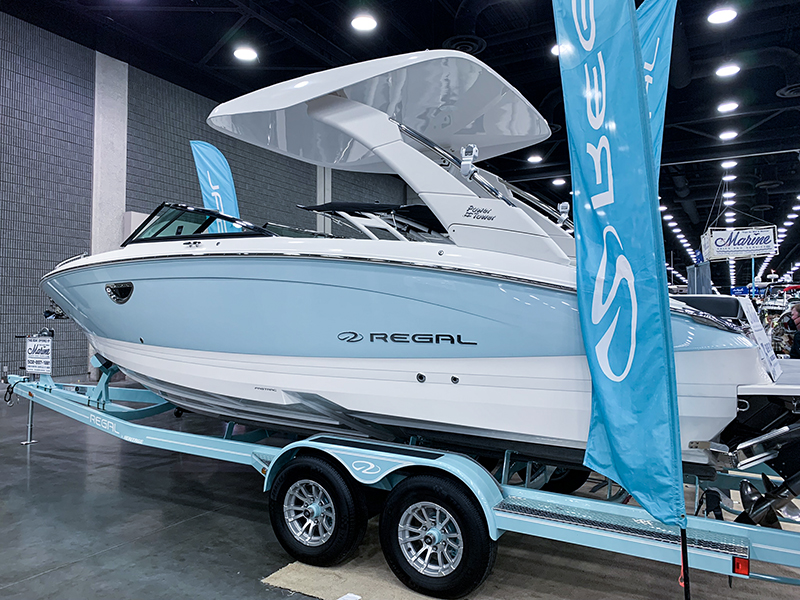 On a snowy and bitter cold day, we went to the RV & Boat Show to view all the shiny fiberglass toys and dream of summer.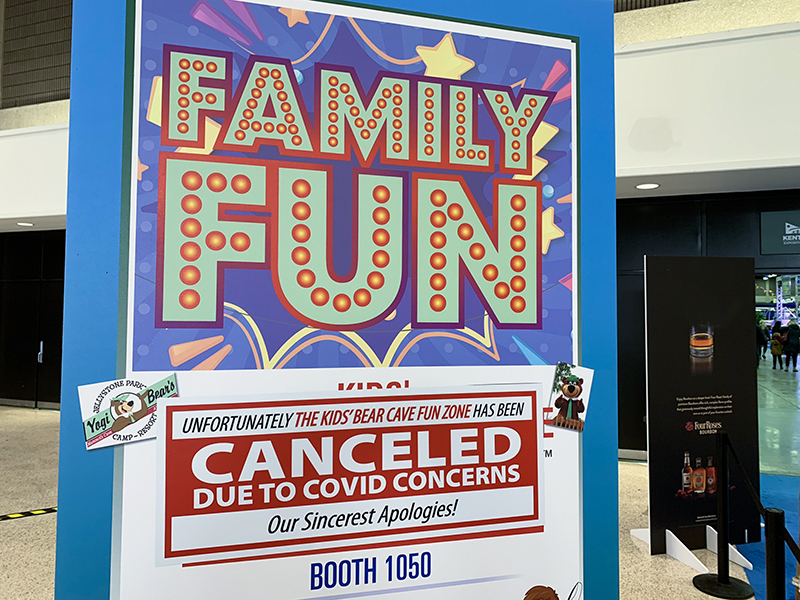 Even though family fun was officially cancelled, we managed to have a good time.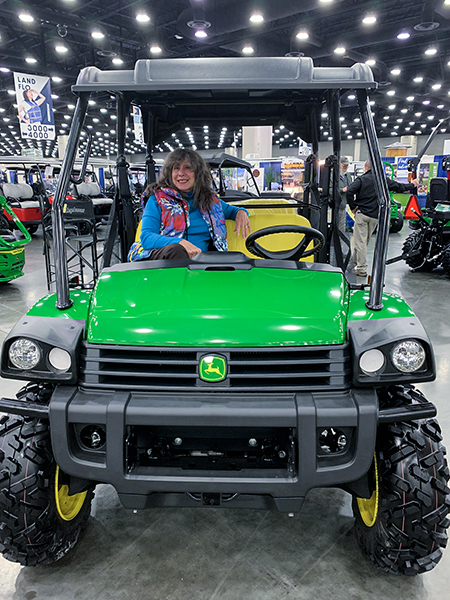 We like poking around all the RVs, big and small, mostly to justify how satisfied we are with our current motorhome. We typically trade in our camper every 3 years, but our Winnebago Via is still holding up well and we haven't found anything better worth trading for yet.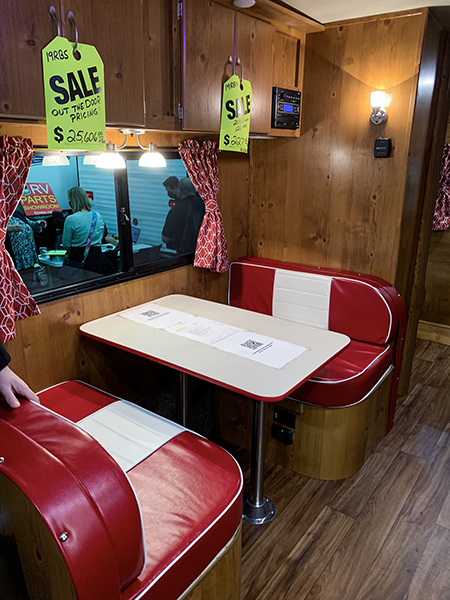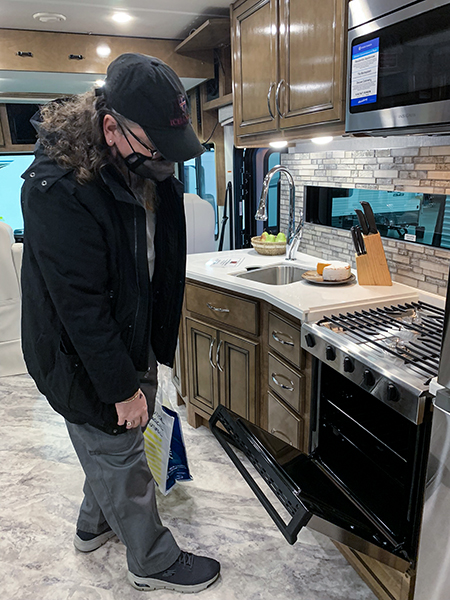 Found a couple of displays that gave us a good chuckle – including the cooler full of plastic fish.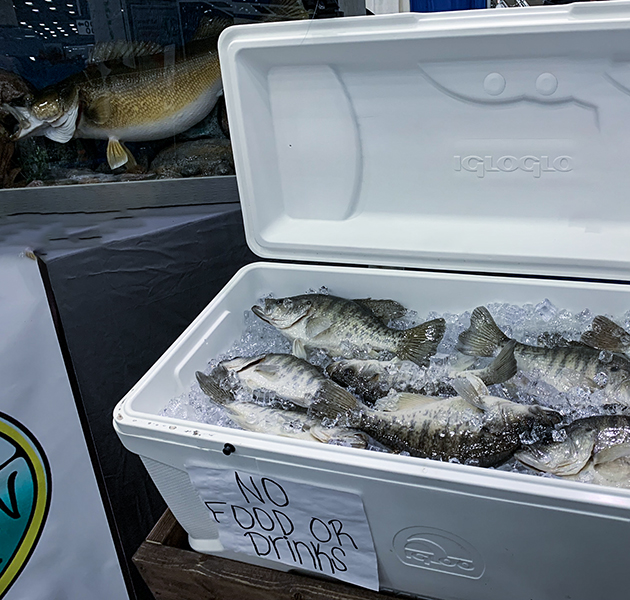 Eating our way through the show…
Back to the floor for miles of fiberglass toys…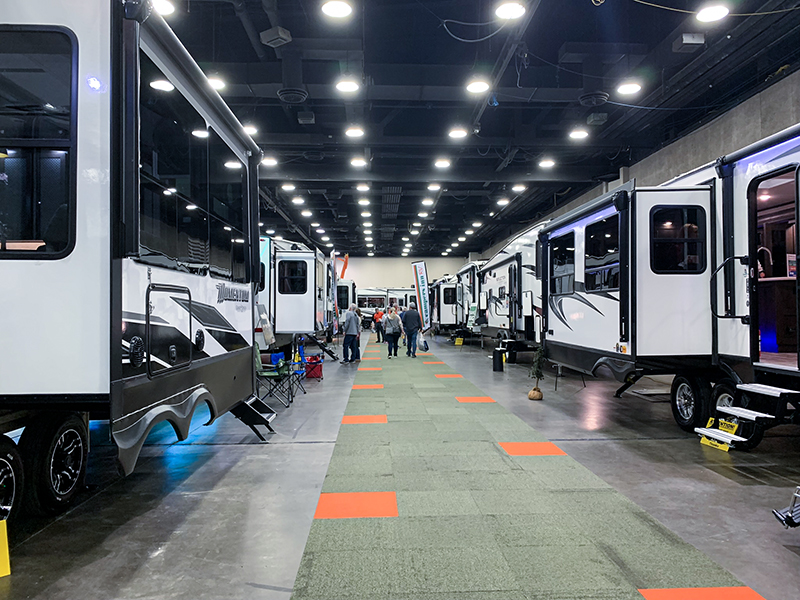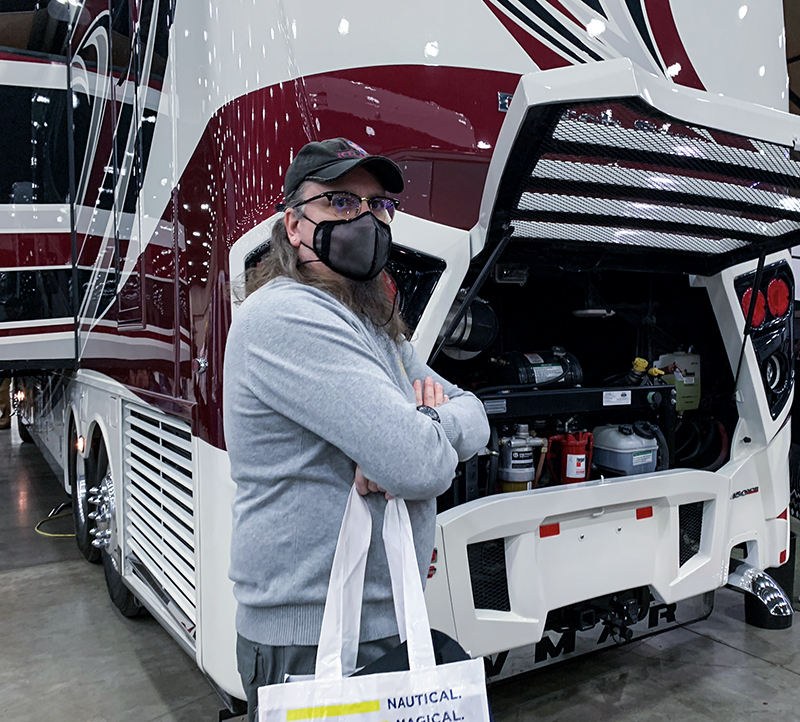 Almost got snookered into buying this $30 nozzle gadget. Walked away before he grabbed my wallet.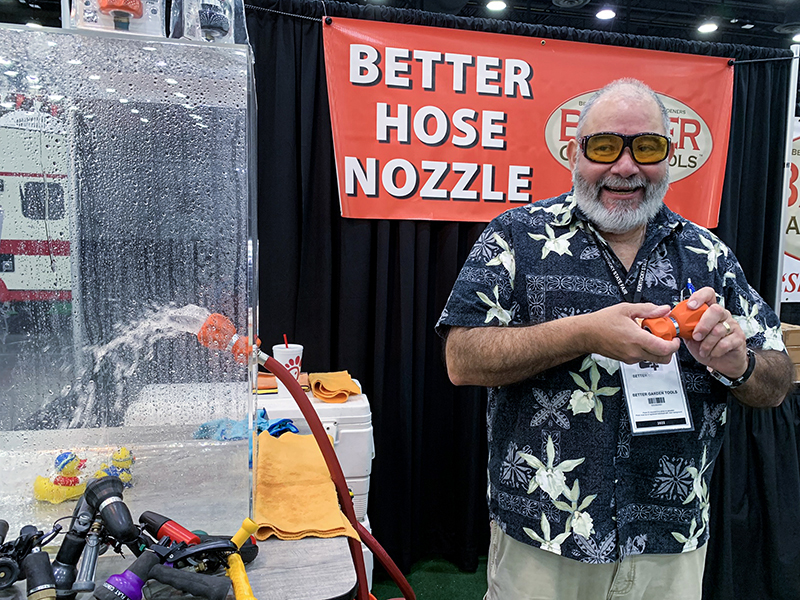 The best event of the RV & Boat show was Twiggy the Waterskiing Squirrel.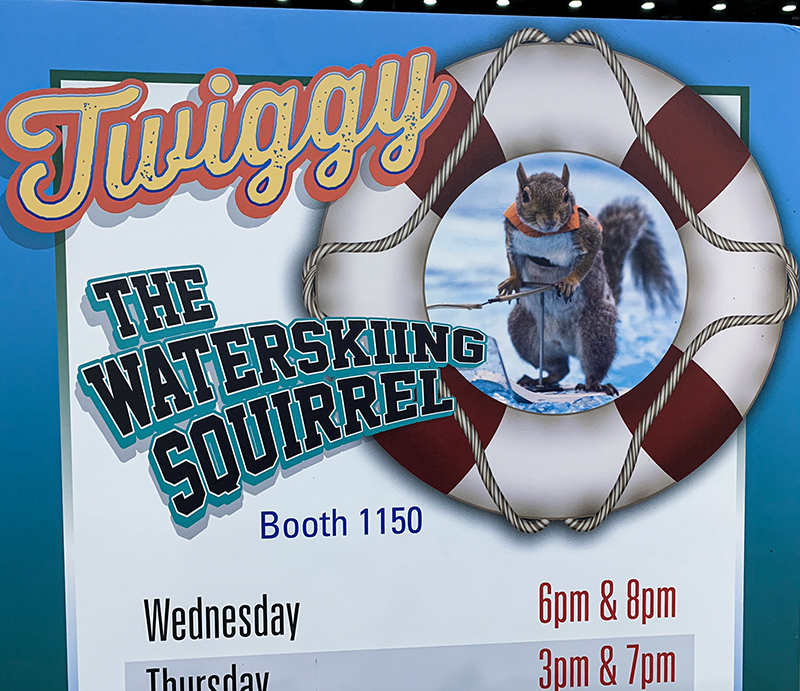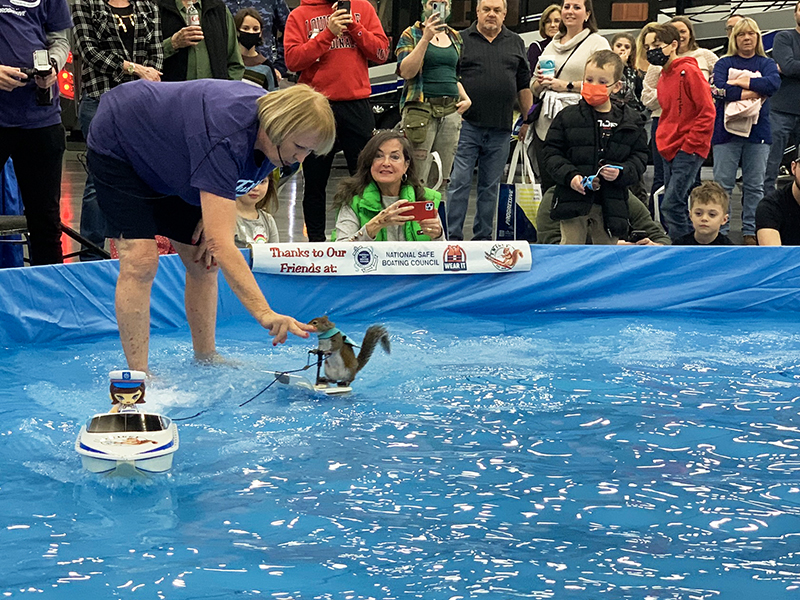 Yup. Now we've seen it all!