Prophetstown State Park
Battle Ground, Indiana
View Map
We are camped in northwest Indiana where the Tippecanoe River meets the Wabash. This was originally the site of the largest Shawnee Indian village in the Midwest. And here Chief Tecumseh and his brother, The Prophet, prevented settlers from encroaching westward. That was highly unacceptable to the governor of the newly formed Indiana Territory.
So General William Henry Harrison (later to become our ninth president) launched his army against the entrenched Indians in 1811. Harrison initially offered a negotiated peace and Tecumseh would have likely accepted. But his brother, The Prophet, stirred up a bloodlust among the warriors claiming that he had seen a vision of victory and that Shawnee braves would be impervious to the white man's bullets.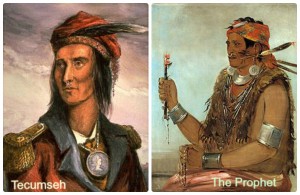 The Shawnee attacked at dawn and were soundly routed by Harrison's army, who burned the village to the ground and scattered the tribe. Disgraced and ostracized, The Prophet spent the rest of his life trying to reestablish his prominence, moving ever westward until he finally died in Kansas City. Tecumseh, however, went out for revenge. He joined up with the Canadians and spent several years chasing Americans around Lake Erie, including burning Detroit, until he finally met his demise in battle up in Ontario. Thus was the War of 1812.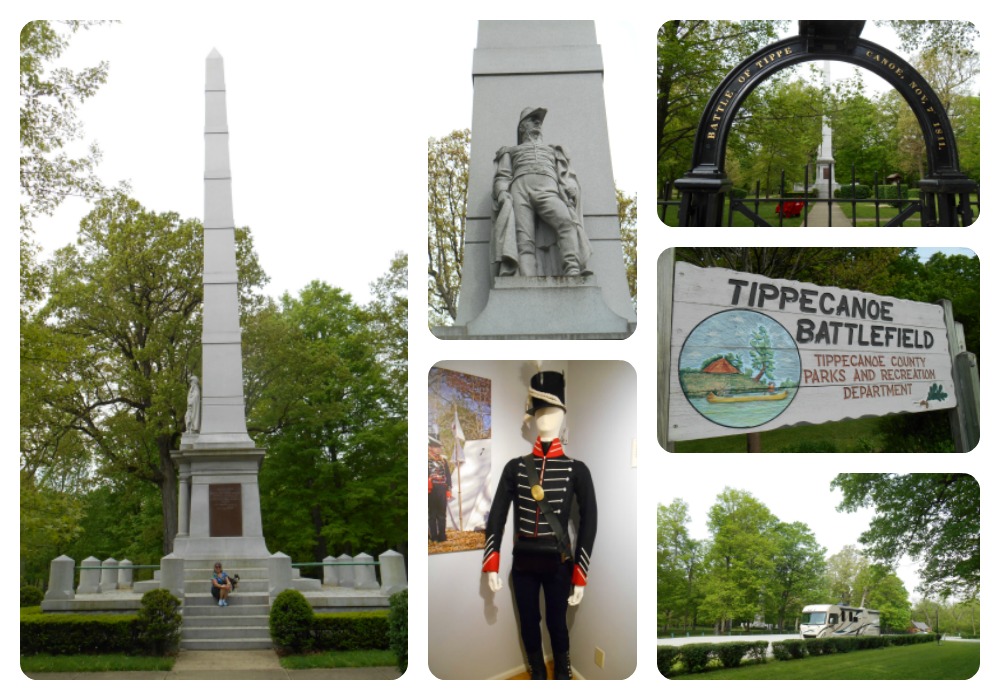 Meanwhile, a popular songwriter wrote a catchy tune about the Battle at Tippecanoe and Harrison's victory. It  later became a campaign jingle – Tippecanoe and Tyler Too – when Harrison ran for president with John Tyler. Improbably, Harrison died of pneumonia one month after taking office and Tyler became President Number 10.
Here at Prophetstown State Park (named after the unsuccessful Chief) we have paused for a much needed rest. Interstate 65 through ALL of Indiana is a mess – terrible, broken pavement interspersed with numerous construction zones (keep working on it guys!) After five or so hours of a bumpy, turbulent ride we were happy to dismount in this quiet and secluded campground. It's Indiana's newest state park and they did it right with spacious sites and plenty of privacy landscaping. We paid a few extra bucks for a large pull-thru space that has full hook ups – meaning electric, water, and sewer – a nice luxury after a long day on the road.