---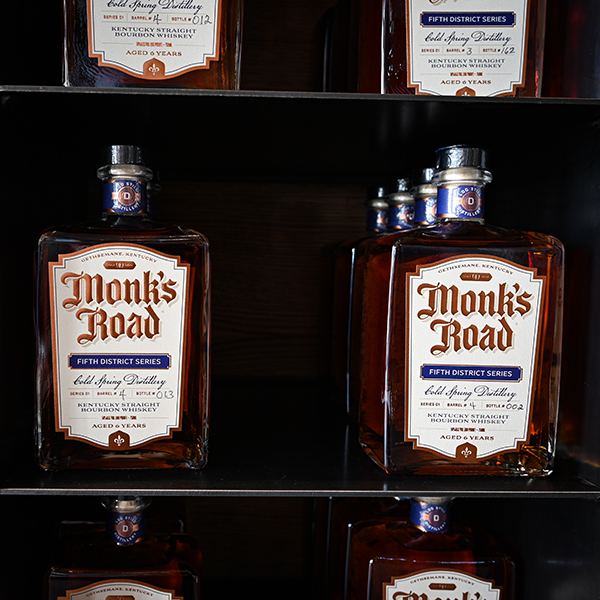 What happens when Big Money arrives at the end of your street? Everything changes.
One of the joys of living in a rural area is the lack of noise and traffic. We live on a sleepy back road next to a monastery and the monks don't make too much of a ruckus. Sure, we can't get a pizza delivered and the nearest Kroger is twelve miles away, but the peace and quiet are worth it.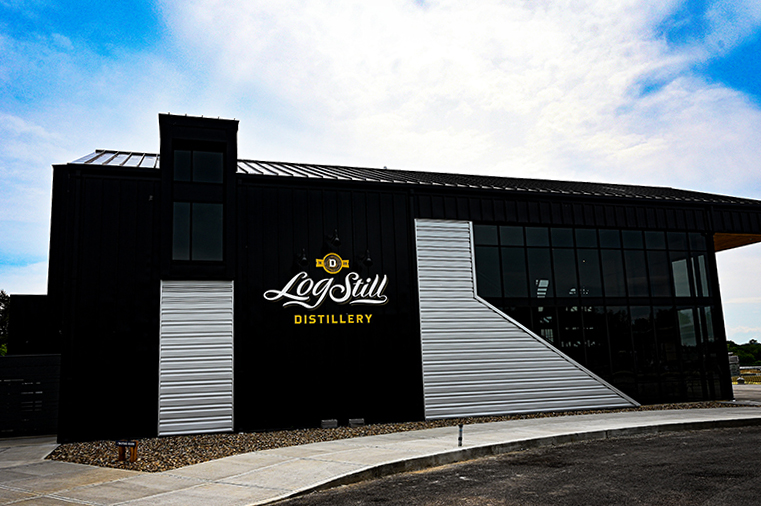 All that has changed with the arrival of Log Still Distillery at the end of our road. Now there's a tourist sign pointing our way and the parade of cars, gravel trucks, and lumber deliveries is nonstop. All on a tiny back road that was originally built for a horse and wagon.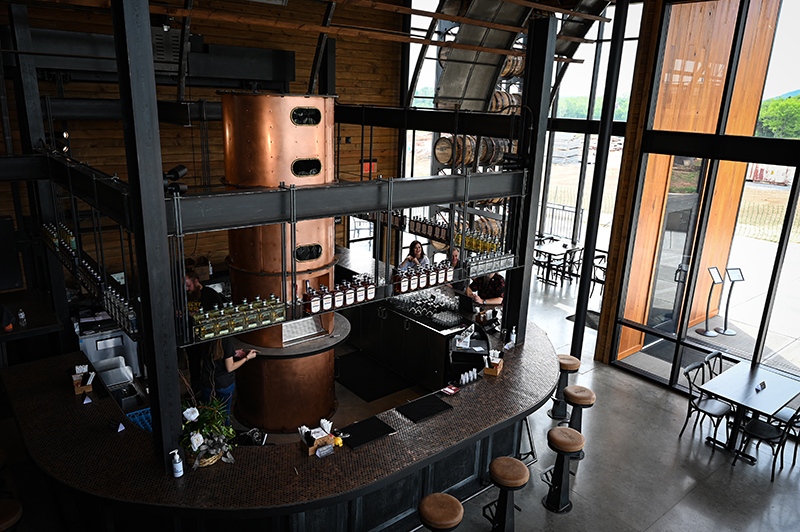 I'm only going to complain a little because this new distillery complex is bringing much needed revenue and jobs to our community. And they seem to be a generous neighbor. They had a Locals Only opening recently and we were there with friends for a public tasting.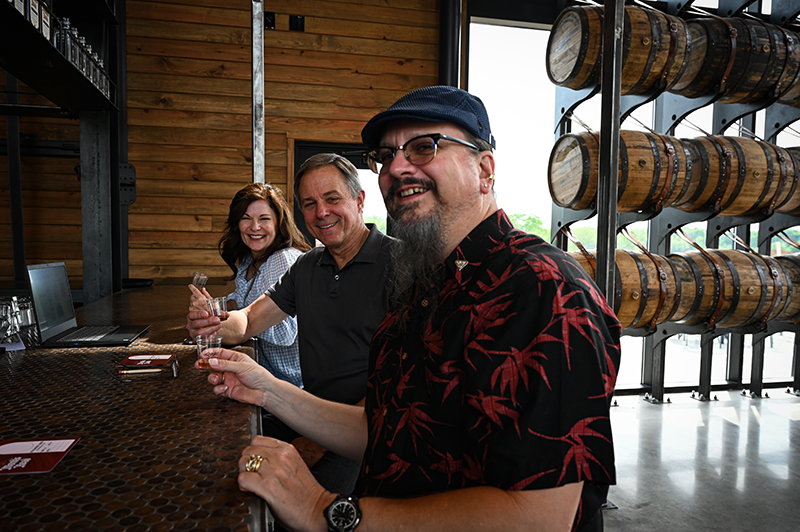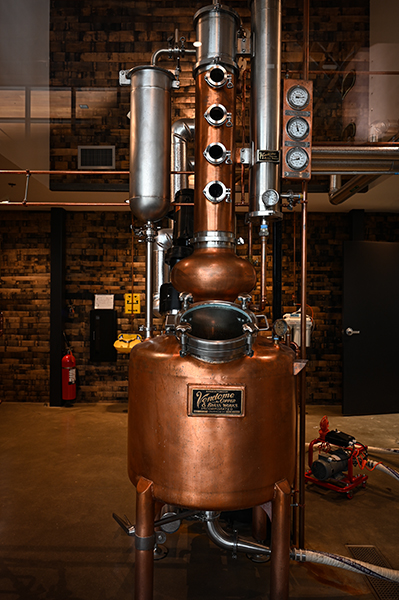 The bourbon making facility at Log Still is under construction (more trucks rumbling down our road) but the Tasting Room is now open for visitors. And there's a series of B&B cottages for rent.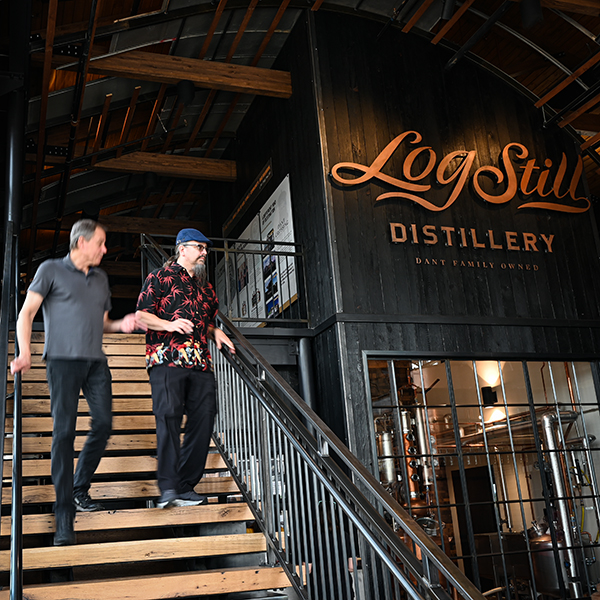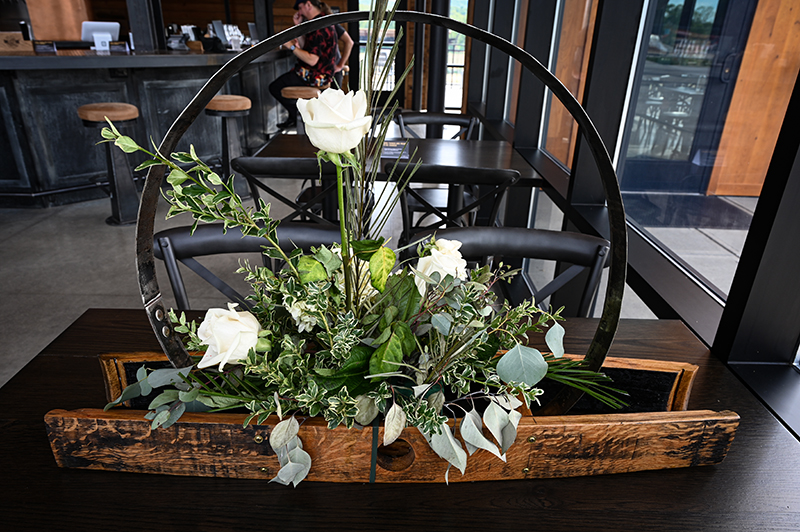 Still to be built are a full-service restaurant, a train station that will link to the Kentucky Railway Museum in nearby New Haven, and a 2000 seat amphitheater for concert events.
I'm excited for a good restaurant to open so close to us, but the prospect of all that concert traffic careening down our country lane is worrisome.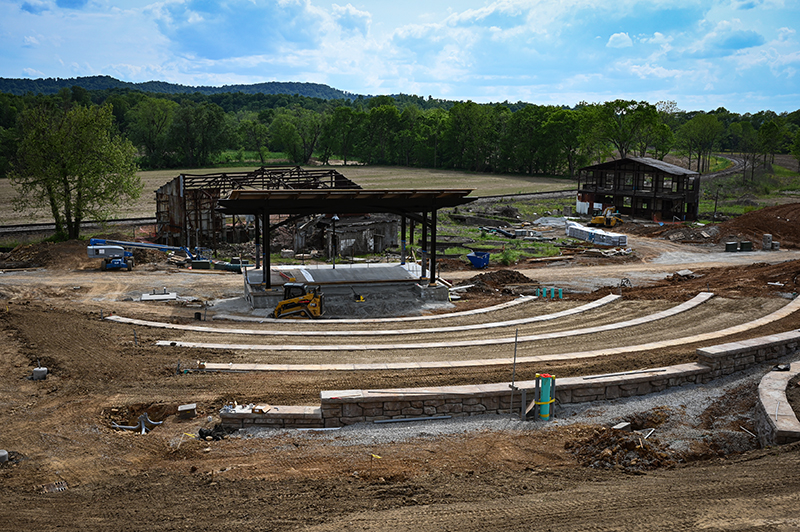 What bugs me, though, is the undercurrent of a snotty attitude. I heard comments from employees that boiled down to "we've got the money and you hicks can take a hike." Well, that just jerks my chain.
Log Still may prove to be a great asset but they shouldn't pillory the rest of us who live in the area. We were here first.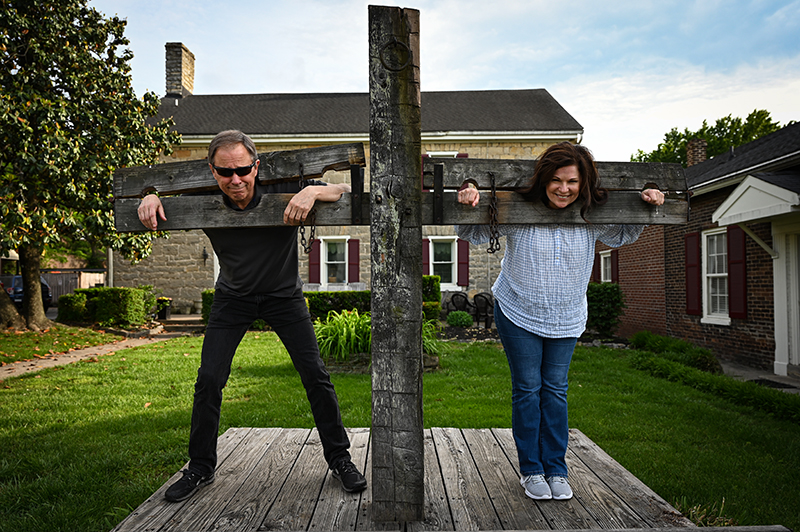 Oh, dear. I think I've become that crotchety old lady down the street. There goes the neighborhood.