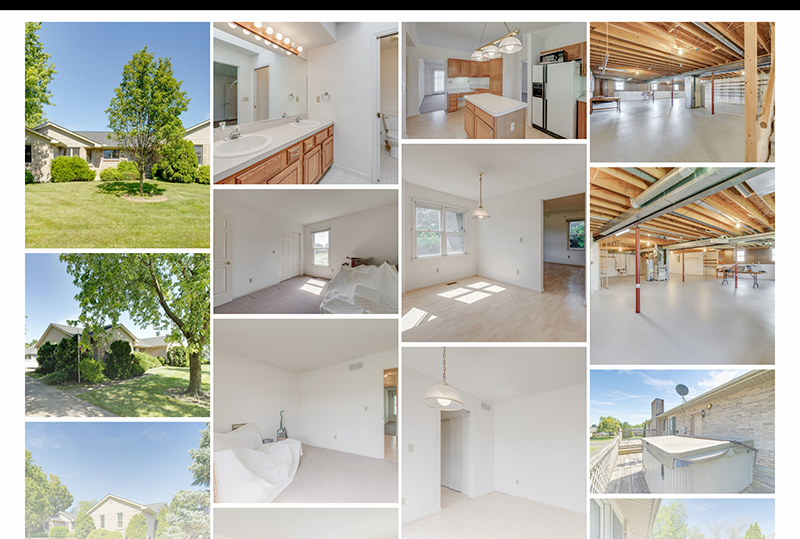 Empty places and liminal spaces can be unsettling. Or, if it means moving out and moving forward, it can be a thing of joy.
At last my father moved from his house in Ohio (5 hours away) to a new apartment only 10 miles from me. It was easy, it was hard, and it was every emotion in between.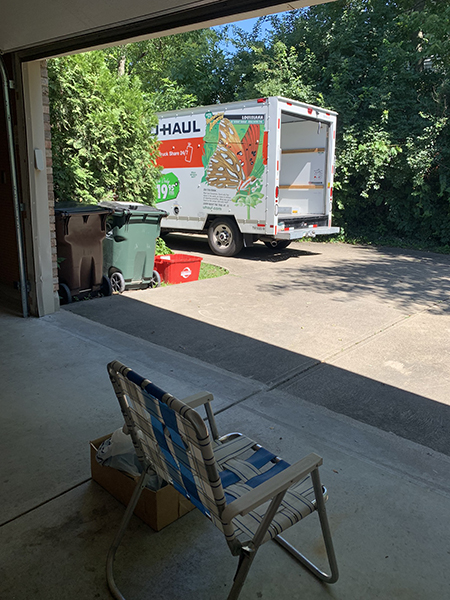 I never lived in that house in Ohio, but my folks were there for 30 years. And, naturally, it was filled to the rafters with things they loved, things they collected, and things they forgot they ever had. A daunting task to empty a big house and prep it for sale.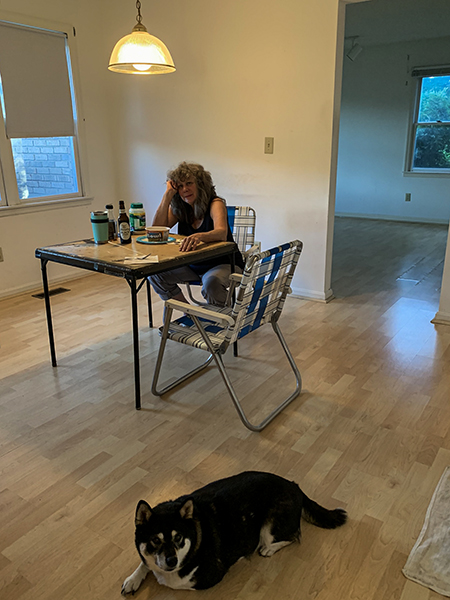 While it was easy to get my dad moved out (he really didn't take much), that left me to sift through the remains. Closets full of photo albums, keepsakes, mementos, souvenirs, gifts, finished and unfinished projects. Hard to make so many decisions on what to keep, and what to let go of.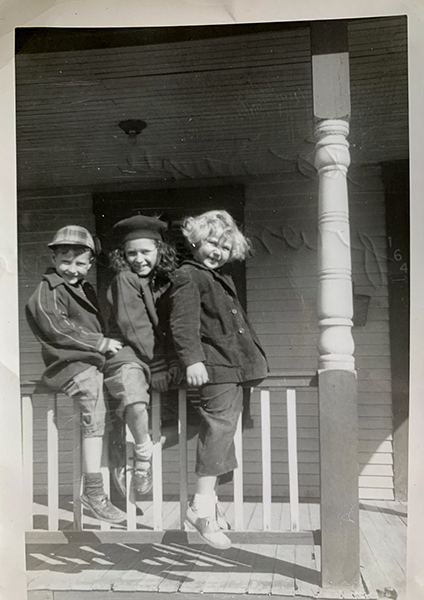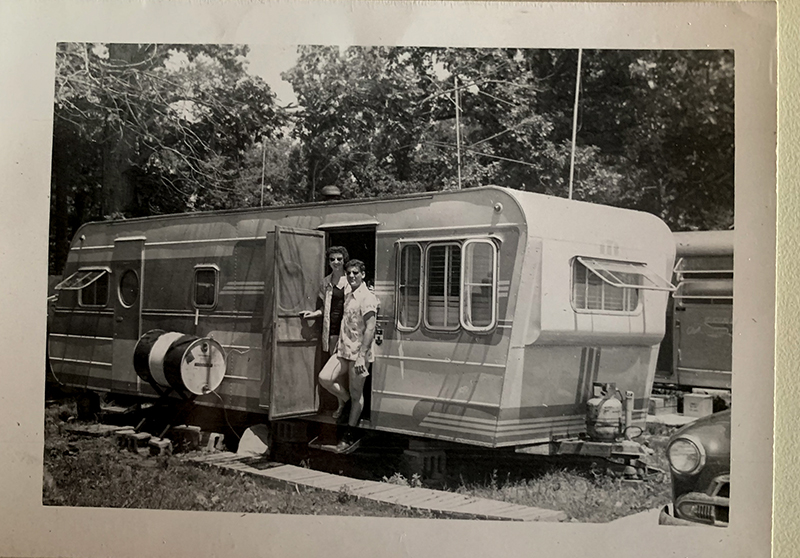 There were lots of treasured items that were important to my folks, but I simply couldn't take everything home with me. I've got my own house full of stuff, after all. And I had to remind myself that what was imperative for my mom to keep didn't need to be important to me. We had different sentiments and priorities.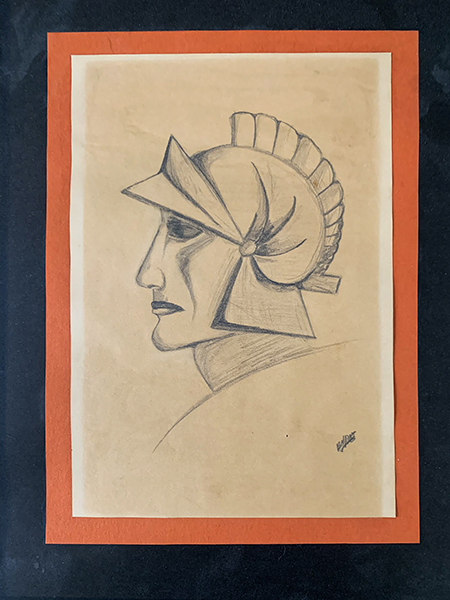 Did you ever help a friend move and wonder why they hang on to all that junk? Same with me, except there were a lot of shared memories with my parents' stuff. Like Grandma's handmade quilt – I have a dozen already, so this one was mailed to a cousin.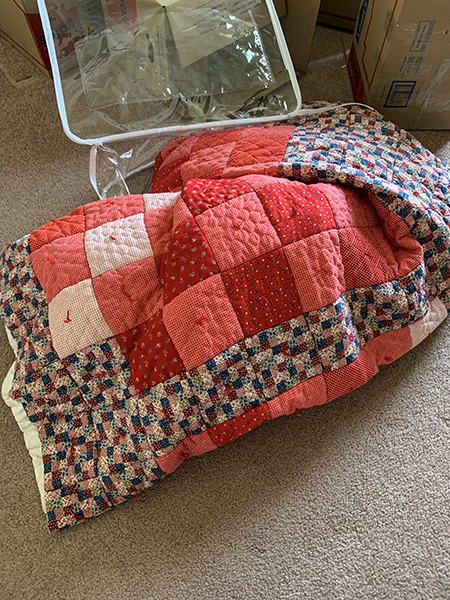 Along with selling furniture, sewing machines, tools, and the other stuff of life, I sold two cars that sat unused in the garage.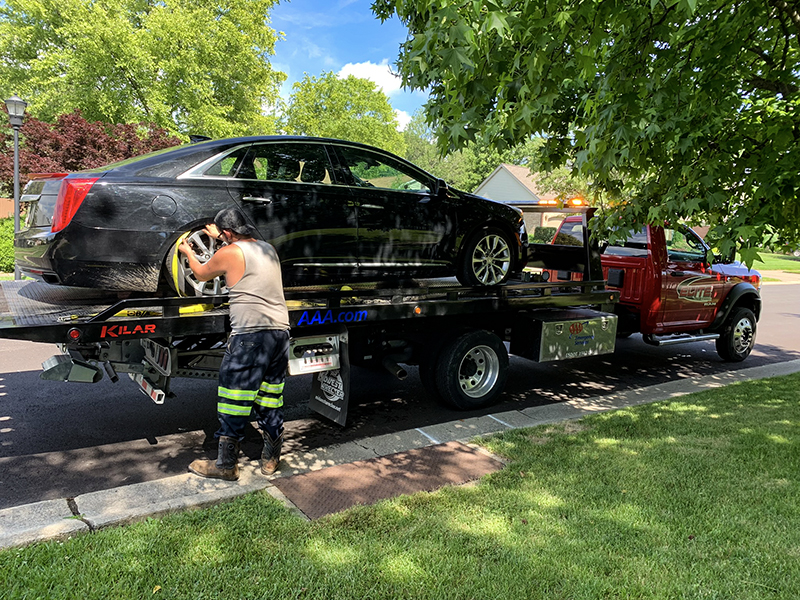 I found some hard-working guys to help dispose of the rest. They were fast, unsentimental, and made the job ten times easier for me. Like ripping off a Band-Aid – do it quick and be done with it.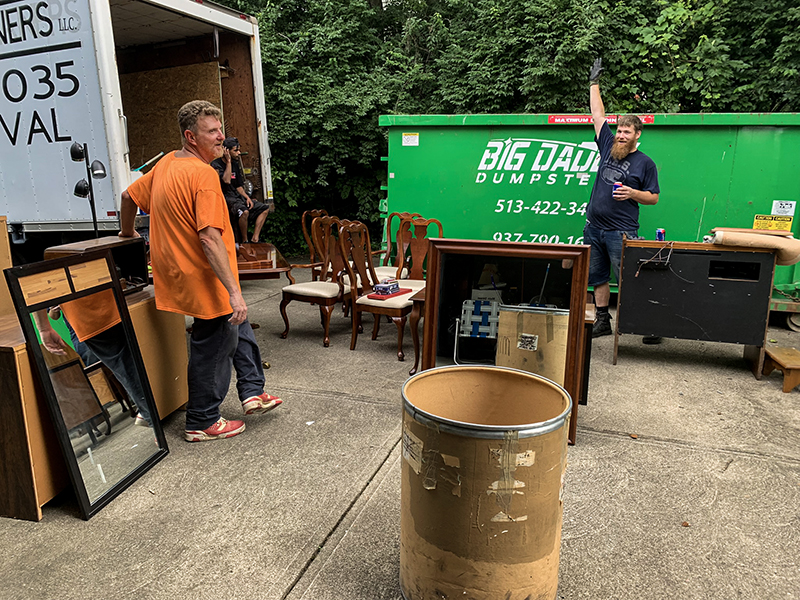 I saved the little notes my folks wrote to each other. Made me smile to think what a sweet life they had together in this house. But Dad's been by himself for two years since Mom passed, and that kind of loneliness is not good for anybody. The house got harder to keep up, he outlived all his friends, and we have no family in Ohio. Better to move near me so I can take care of him. Even though it meant leaving behind lots of memories.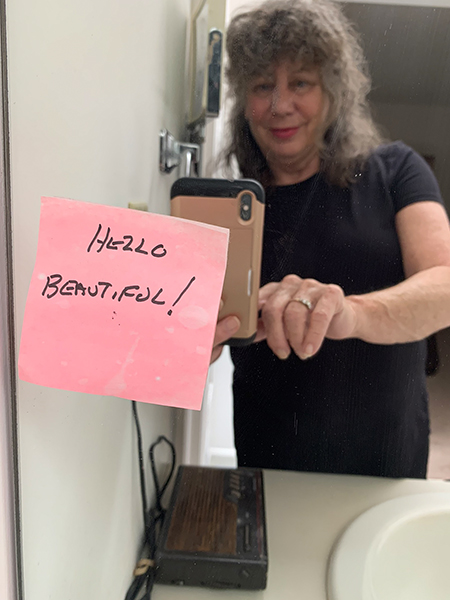 Finally, all that was left to do was vacuum and dust the empty rooms.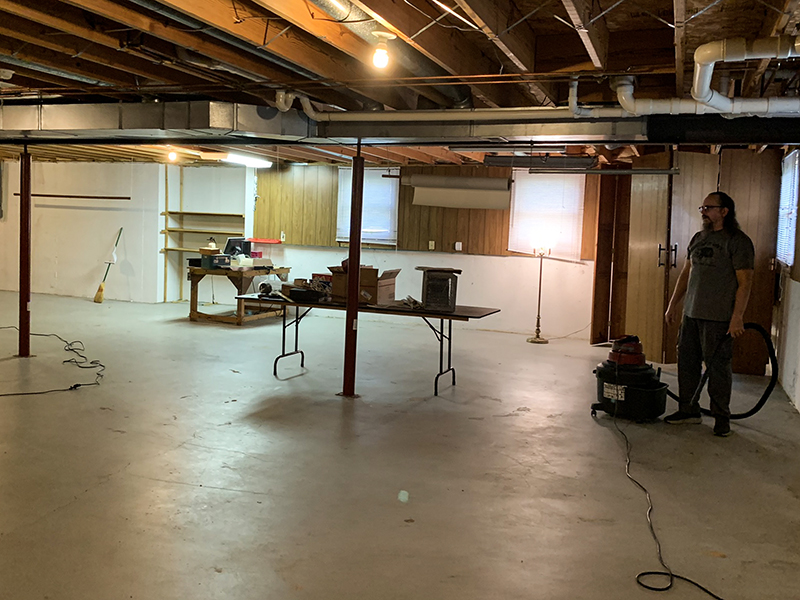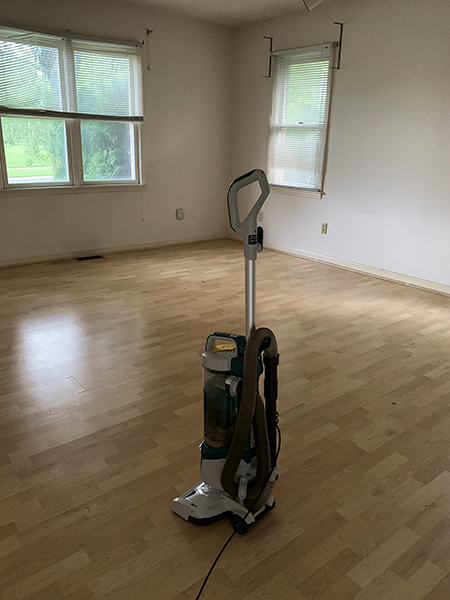 One last look at the neighborhood and going – going – gone.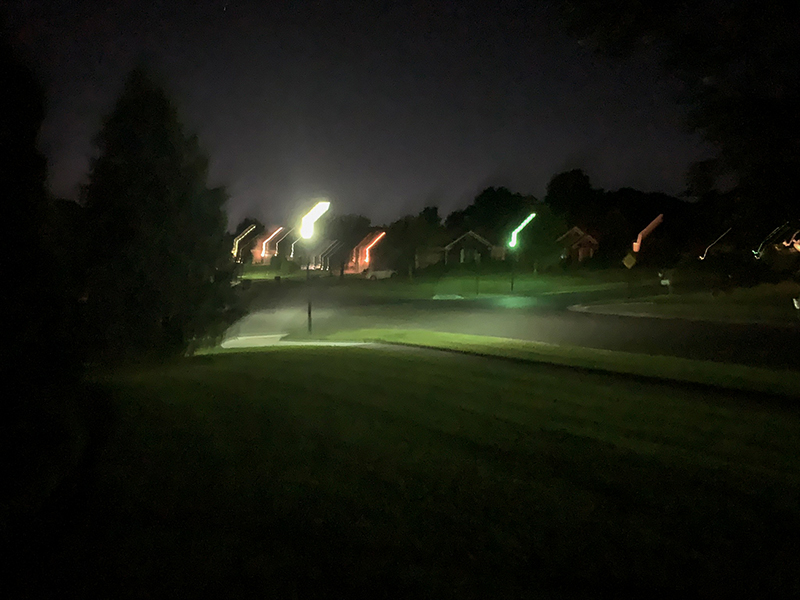 The house has been sold. Dad is happy in his new home. And I get to see him every day.  It was lot of hard work, emotionally wrenching and crazy, but everyone is in a much better place now. Turns out an empty house is a thing of joy.