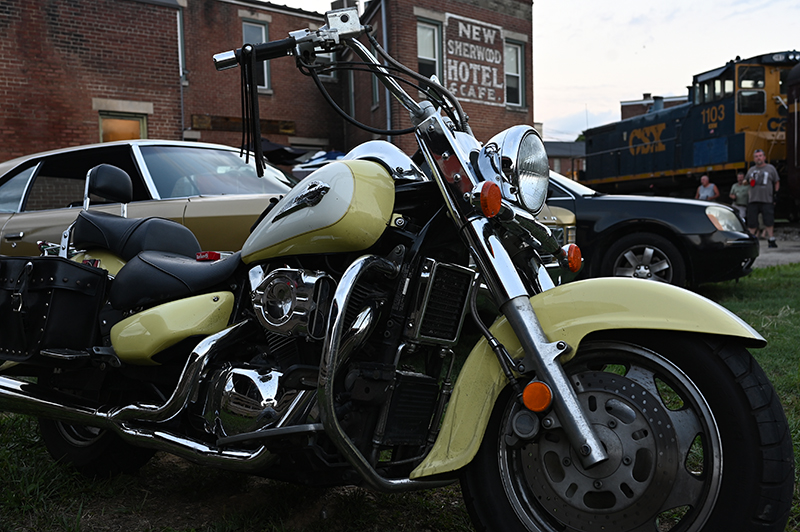 The heat is on this month. But that didn't stop a party.
Next to the Kentucky Railway Museum in New Haven, a random party sprang up.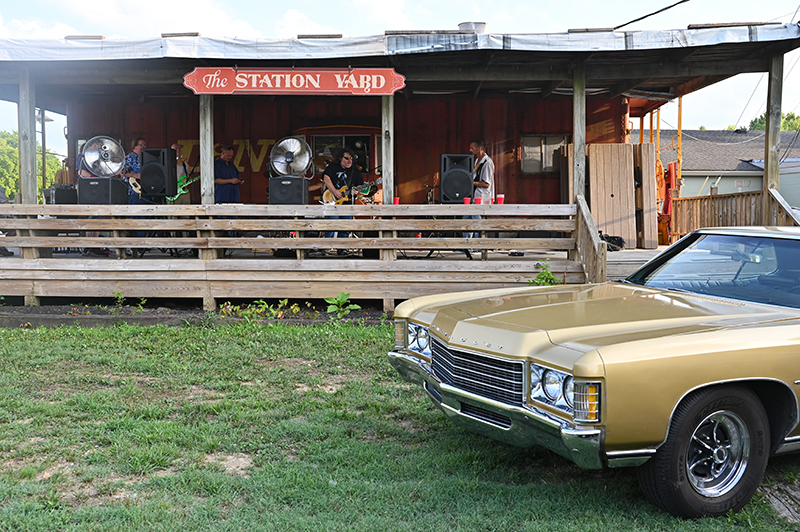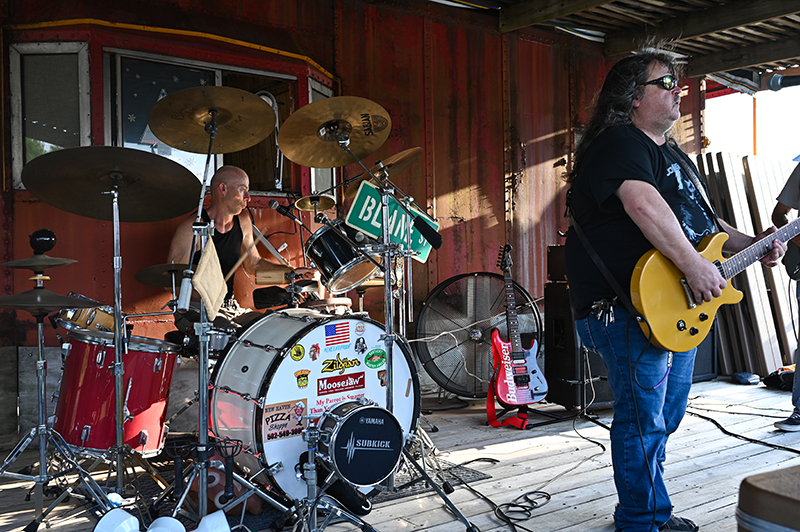 The Sherwood Inn was having a shrimp boil, and folks turned out despite the heat.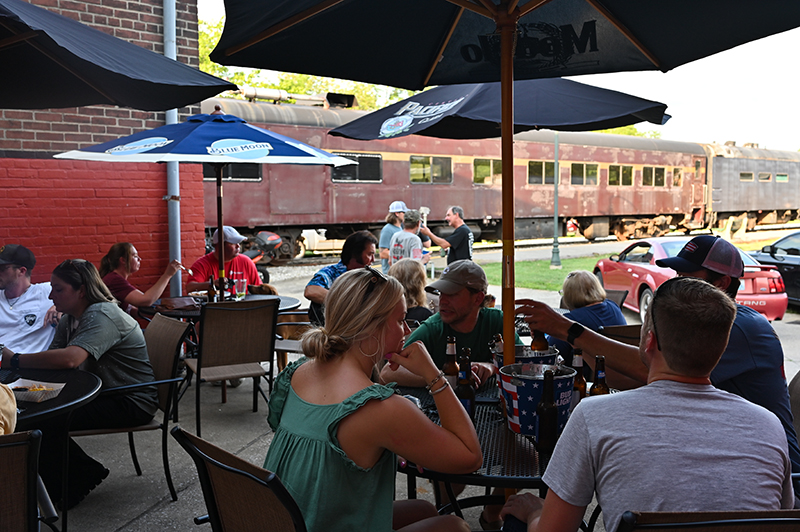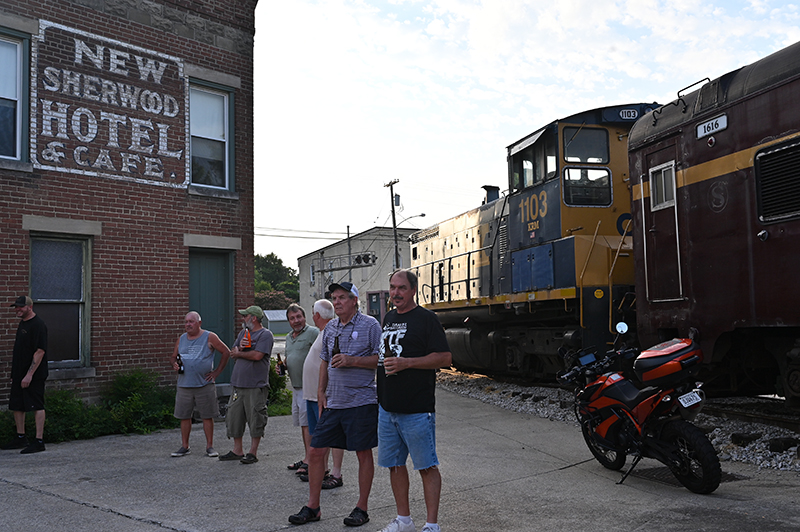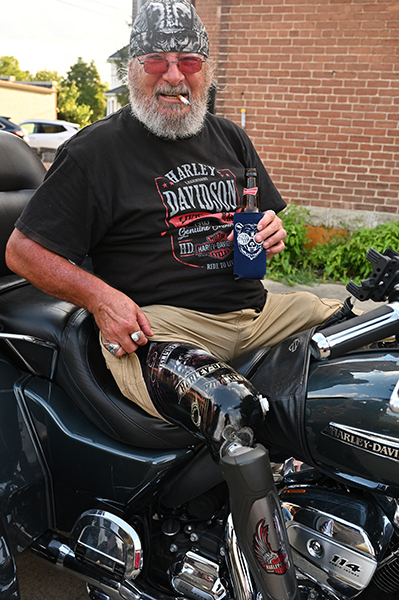 A bunch of local musicians, including Tim, got on stage for a jam session. Within a few minutes they were all wringing with sweat.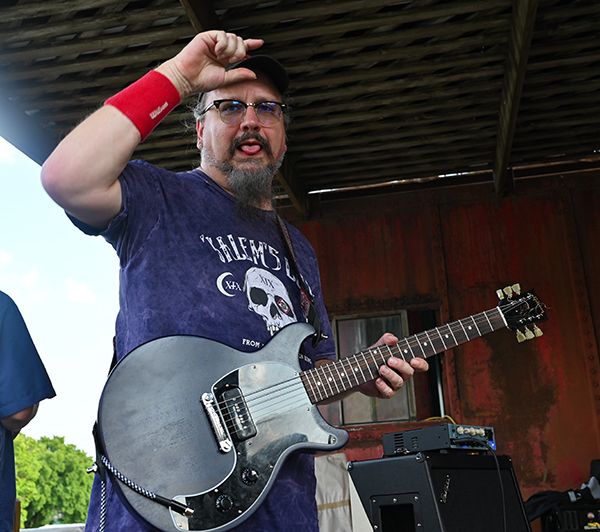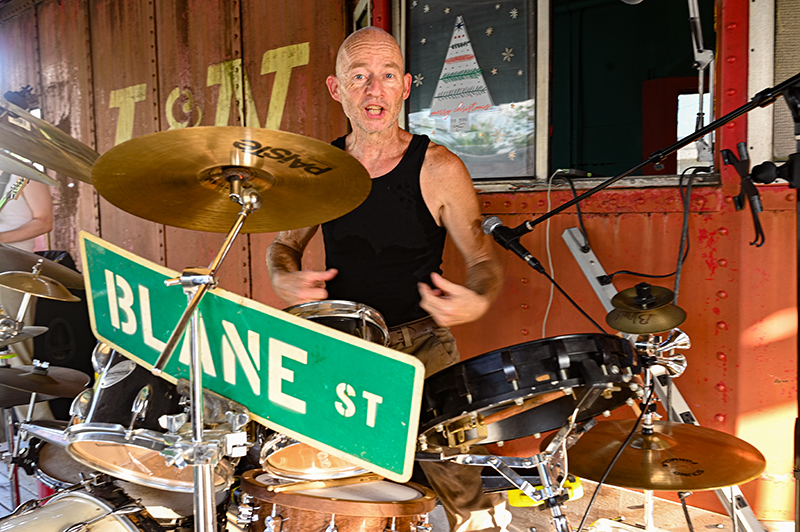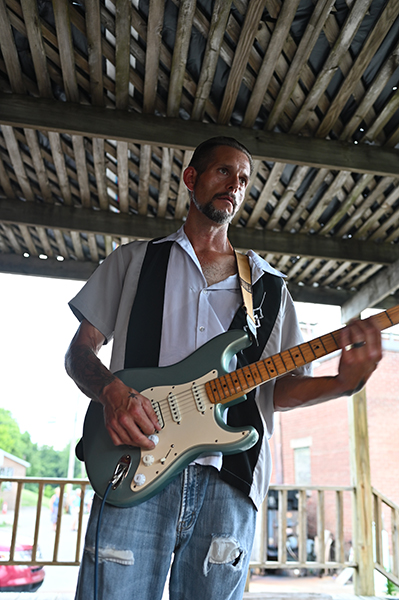 Hot or not, they played until dusk.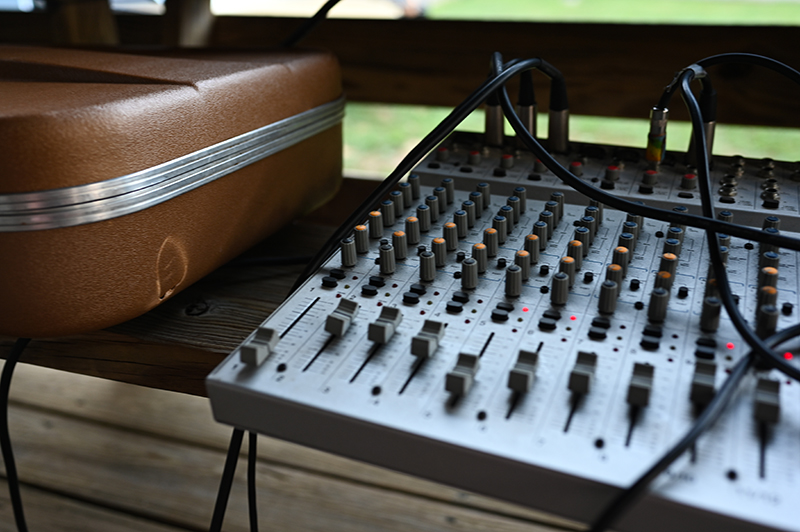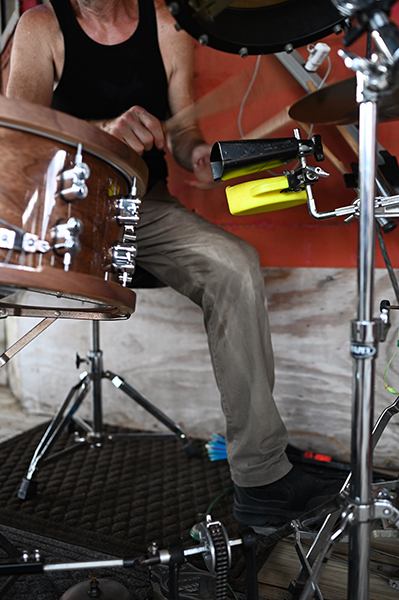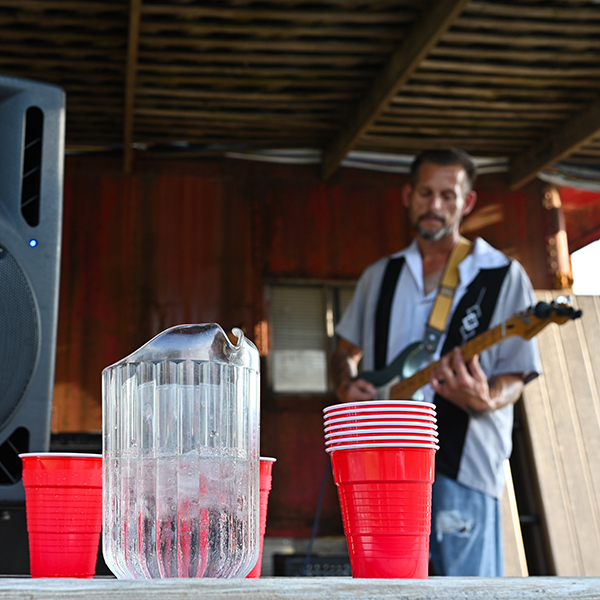 I lasted about an hour. Too hot for me!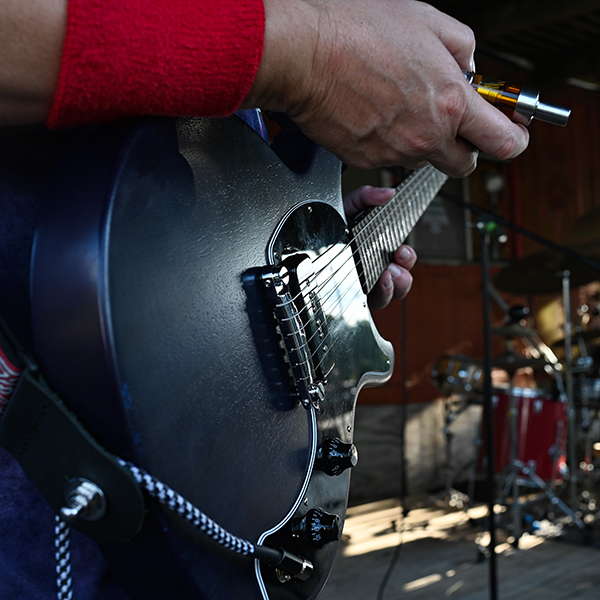 Heat Index 110 – a good name for a band!