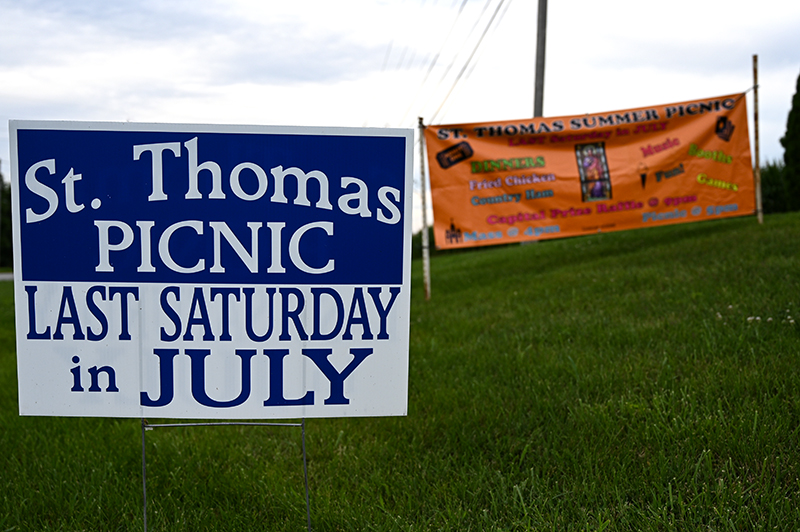 I don't know if it's true everywhere, but around here the Church Picnic is a big deal. I went to my first one this summer.
The churches in our area hold a picnic once a year, and a couple thousand people show up expecting dinner. This wasn't a "bring your own sandwich" kind of picnic; it was a full-on catered event for a huge crowd. You're invited whether you're religious or not. It's a big community to-do.
I went to the St. Thomas picnic, and since this was a Catholic church, their picnic started with an outdoor Mass – attendance optional.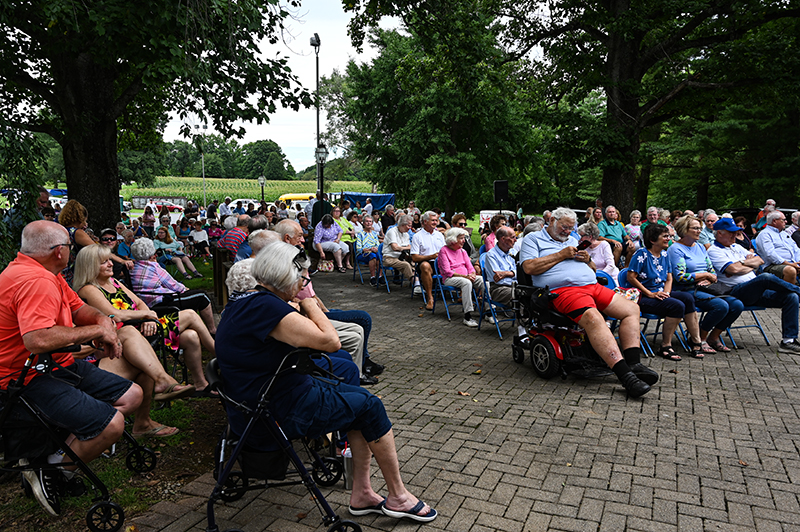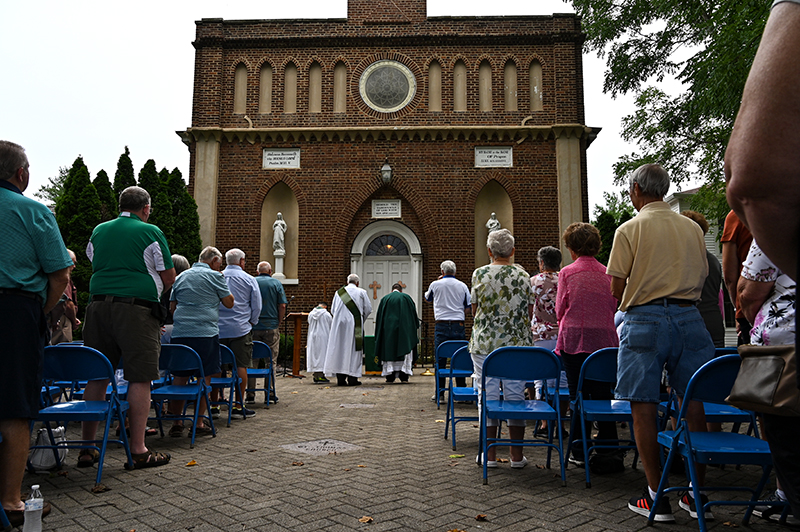 After Mass, the picnic dinner could officially began. Hundreds lined up in a stuffy hallway winding through the church's community center.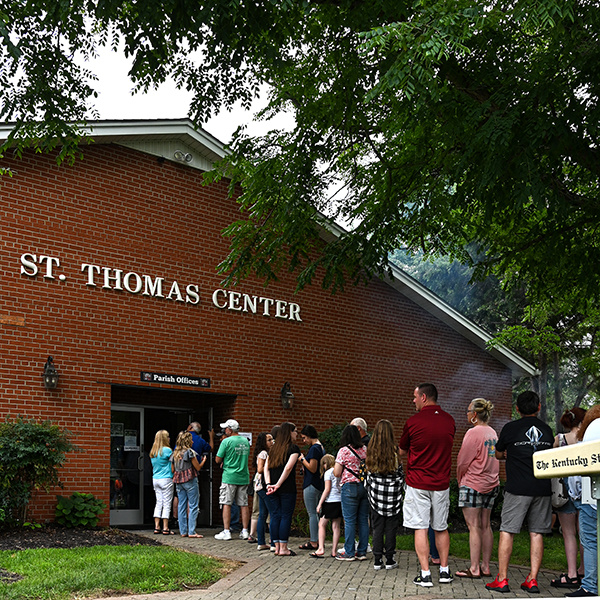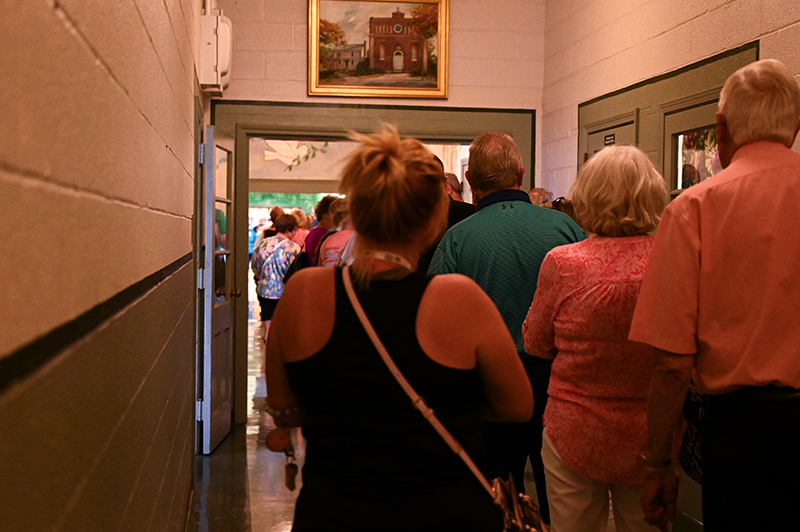 Dinner tickets were $15, cheap enough. After a 20 minute wait, we reached the head of the line and were issued a clamshell box and plastic utensils. Fried chicken, country ham, mashed taters, green beans, coleslaw and cookie were served up. Plus a choice of tea or lemonade. And every bit of it was delicious.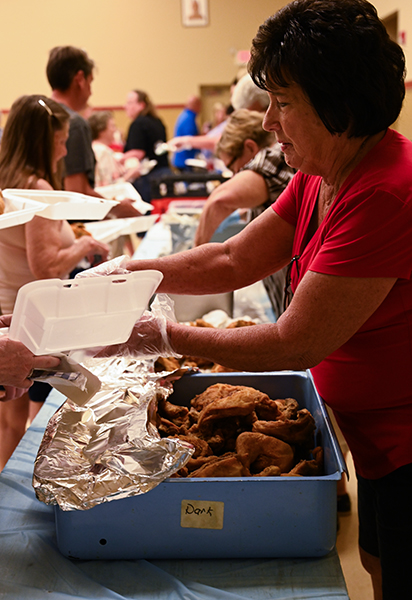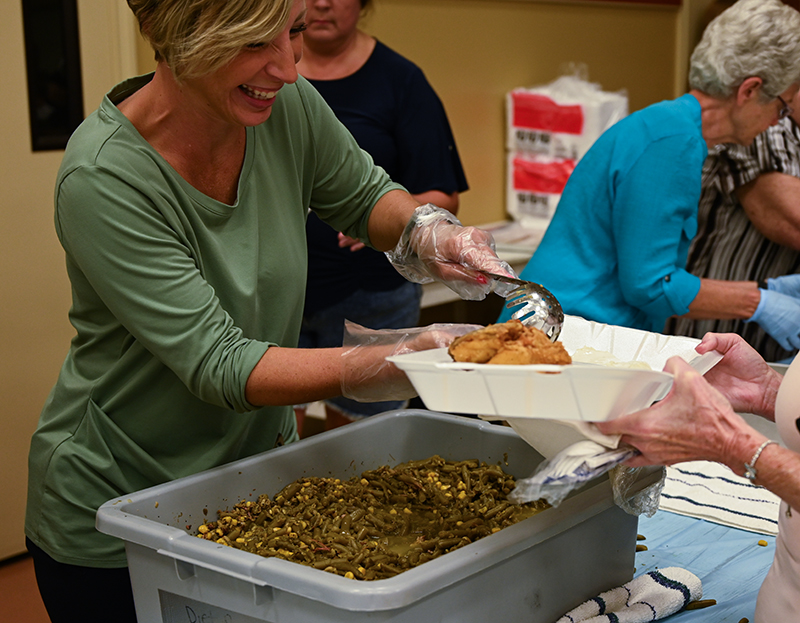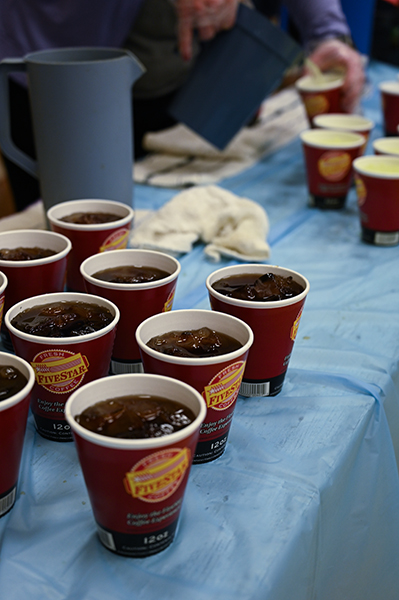 Folks settled down at cafeteria tables in the Rec Center, which also doubles as an altar on Sundays. Giant bowls of sliced cucumbers and tomatoes were waiting on the tables. It took the church ladies two days to fix all those veggies.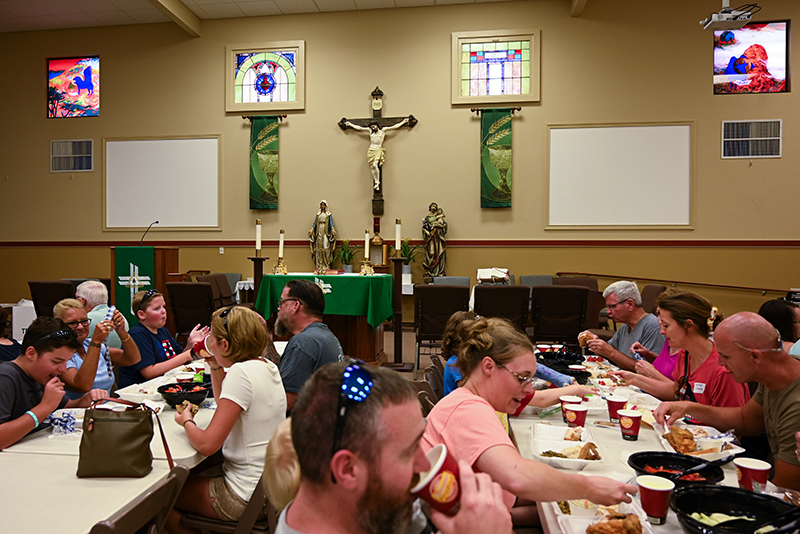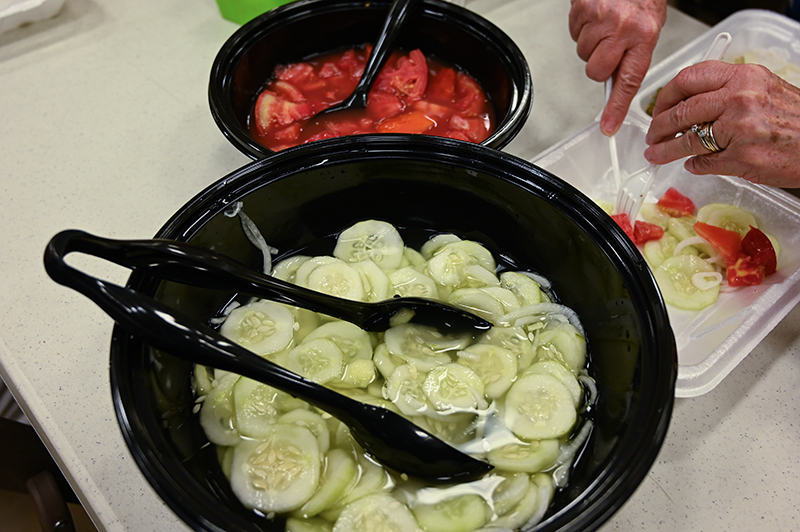 After a fine country dinner, it was time to hit the fair. The parish grounds, pretty and green, were host to a variety of game booths as the main entertainment.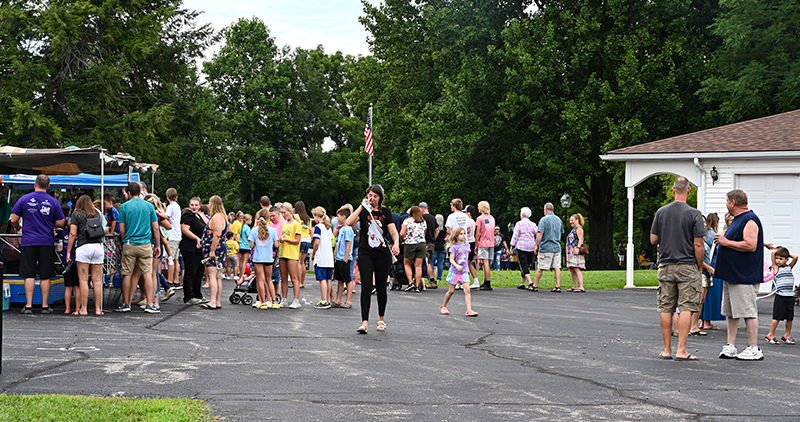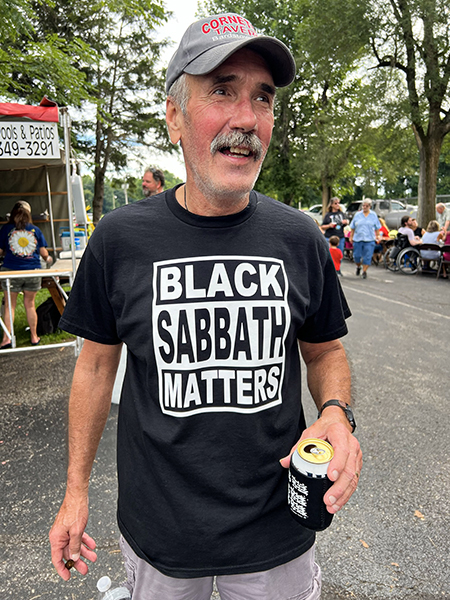 There were lots of gambling opportunities, from raffle wheels to cards, plus a dice game I didn't understand. Poker I do understand, and won $25 in a couple of minutes.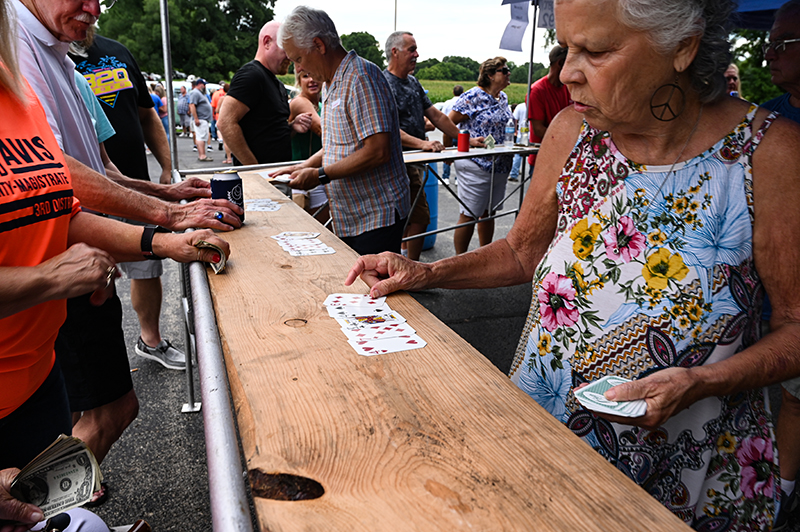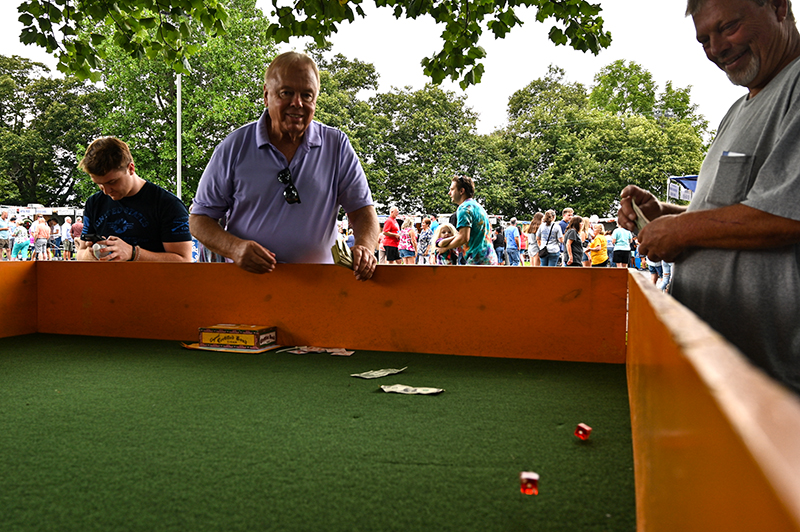 The kiddos had their own games.
A stroll through the grounds found some vintage cars on display.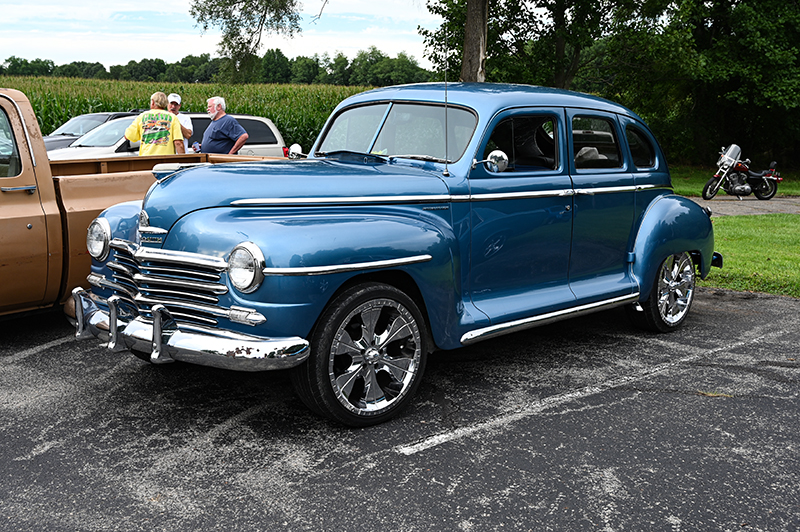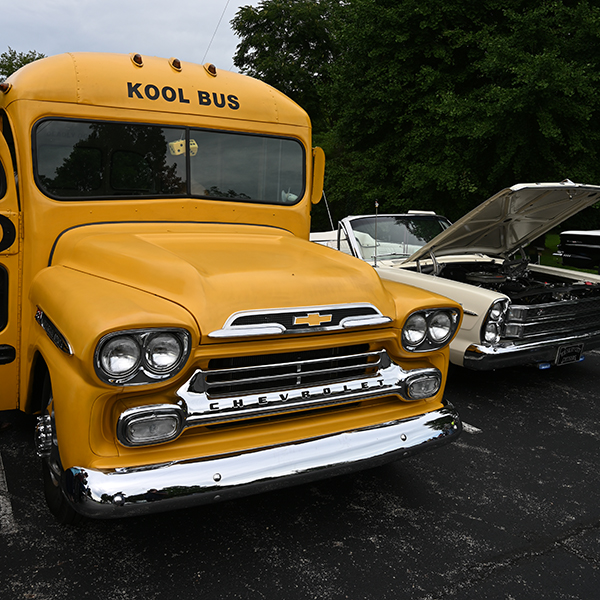 Having seen it all, my wallet and waist a bit fatter, it was time to shamble across the field to find the car and go home.
Now I know what all the fuss is about. That was one heck of a church picnic!