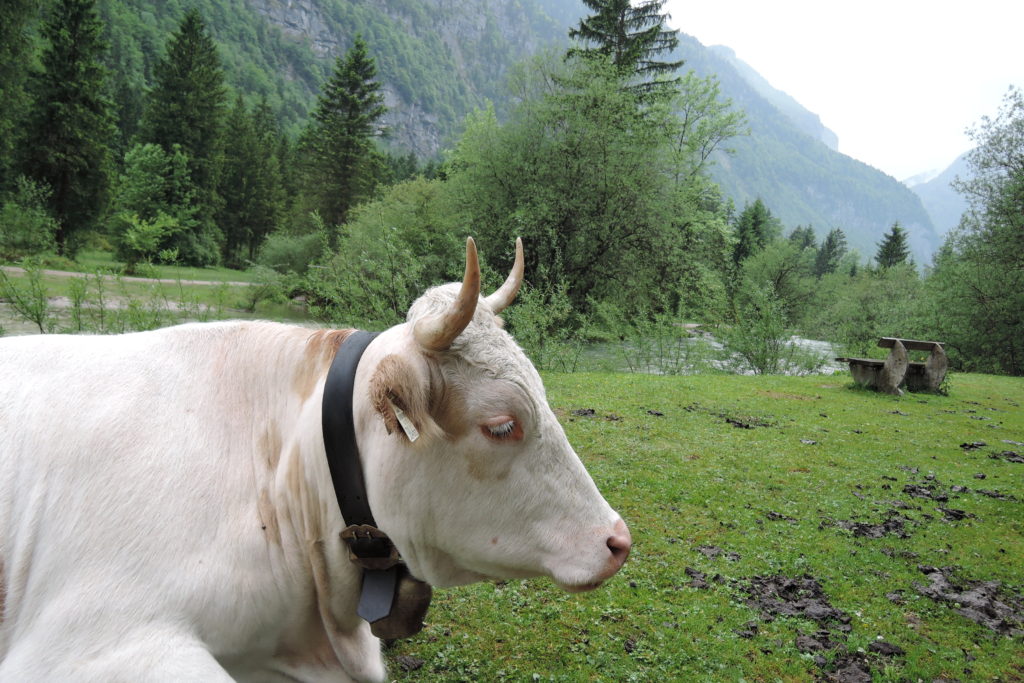 We don't take big European vacations very often. Most of our travels are land based in the RV and within the confines of North America. So coming off this tour abroad has left some indelible impressions, along with great memories shared with our overseas family.
Our wanderings included Munich, southern Bavaria, and the Austrian area around Salzburg. Tim's big goal was to visit Mozart's house where Amadeus was born and lived for 25 years. It's a four story wooden building built in the 1600's with tiny rooms and a few artifacts on display, like Mozart's gloves and snuff box. But we didn't get through half of it when the fire alarm went off and we had to evacuate via a confusing set of back staircases. Just think of it – wood building – 400 years old – fire alarm. I was the first out the door. 
The primary concern of most travelers is, "What's for dinner?"  We're no exception, and were delighted to find the food in Germany and Austria to be based on Meat and Potatoes. It was wonderfully familiar, comforting, and delicious. At last I understand the core American diet – it's German!
History abounds abroad. The cities are a thousand years old, and countless generations have walked the same cobblestone streets that we strolled. Every town had its own charm, with scenic backdrops like snow-capped Alps or the curve of an ancient river running alongside.
Monarchs and monks left their mark everywhere. There's a castle or abbey in nearly every province, which seemed odd to us Americans. We're accustomed to seeing our history represented by the meager log cabin lodgings of roughneck pioneers, not the riches of kings.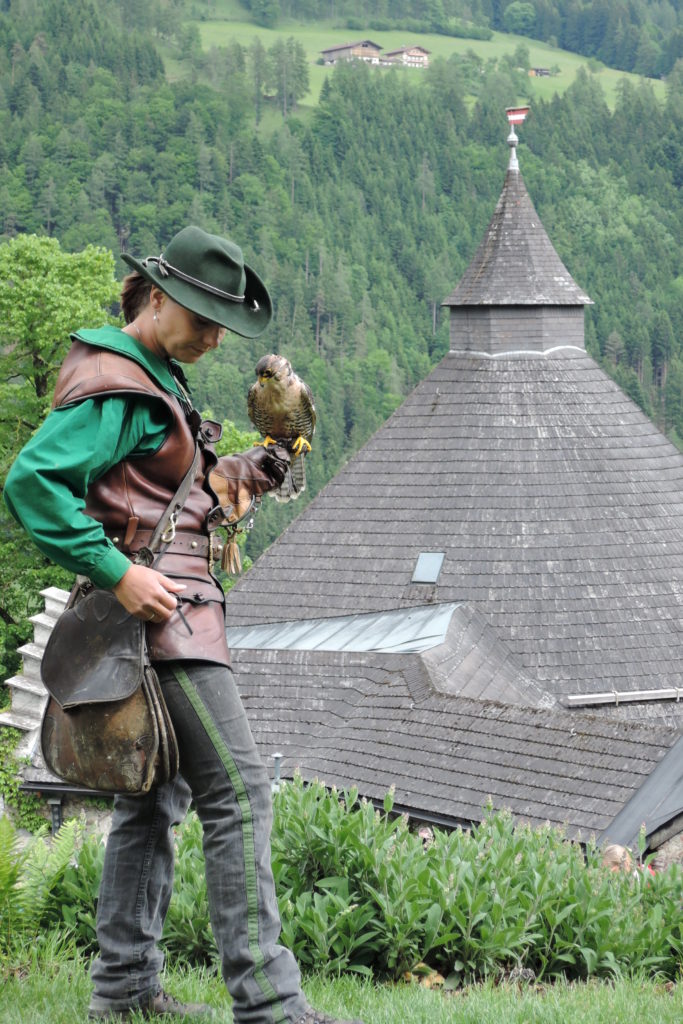 The German train system is a marvel of engineering and efficiency. It's clean, punctual, and easy enough to understand that we managed our way across several transfers. And the ride is smooth as Bavarian ale. None of the bouncing and jostling like Amtrak, these were high speed trains that glided along with nary a bump. I even liked the occasional anarchy graffiti, politely sprayed just outside the station walls.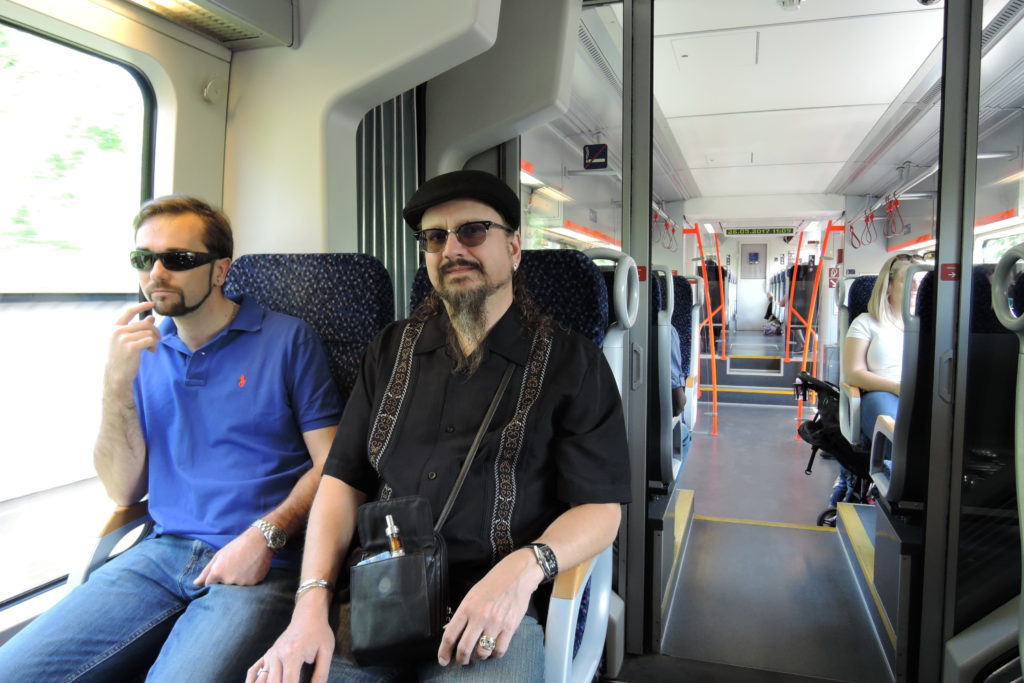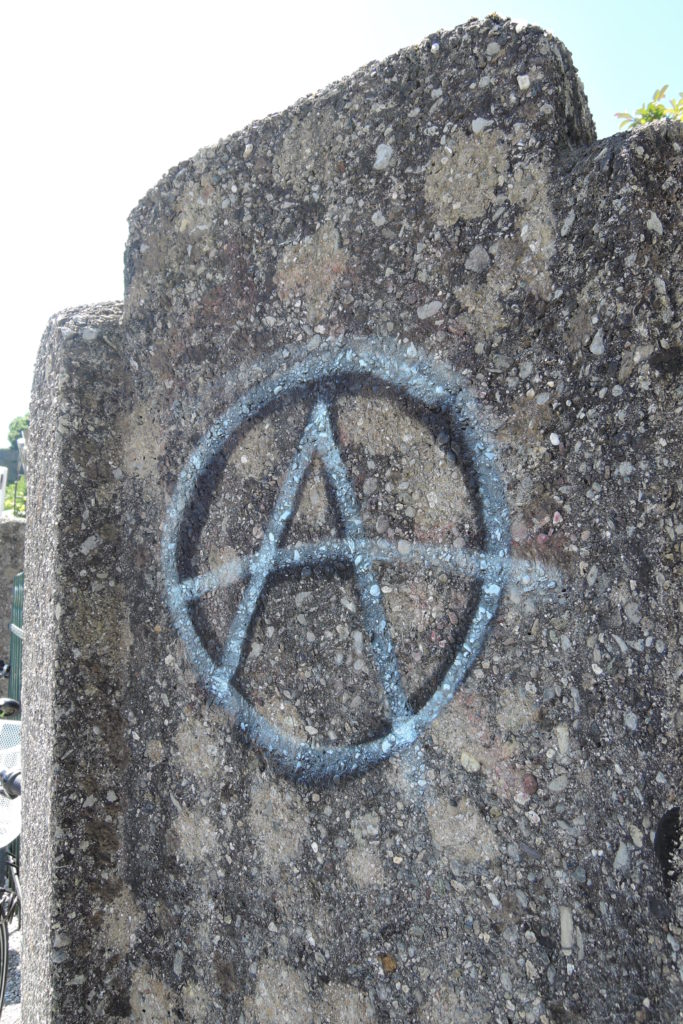 Even though we visited several cities, essentially we're lazy tourists and as such feel no obligation to see it ALL. Those planned tours that march you across 10 cities in 10 days seem like a form of all-inclusive torture to me. I'd much rather hunker down in one place for a few days and get to know all the little corners. Like this alpine lake fed by a glacier stream that was so clear I could see trophy-size trout swimming along the bottom.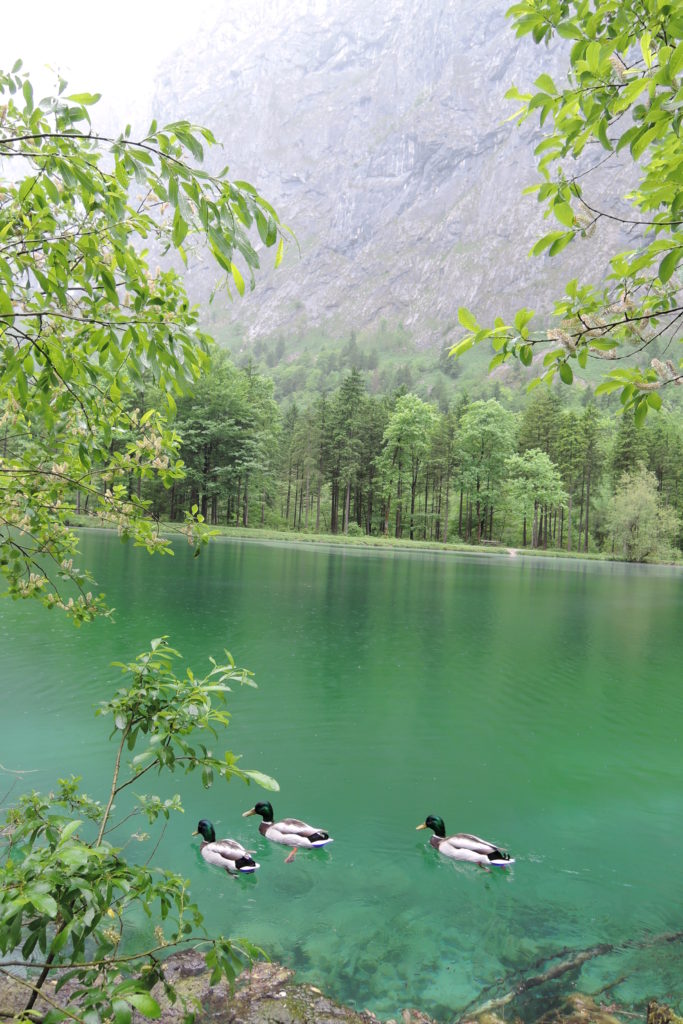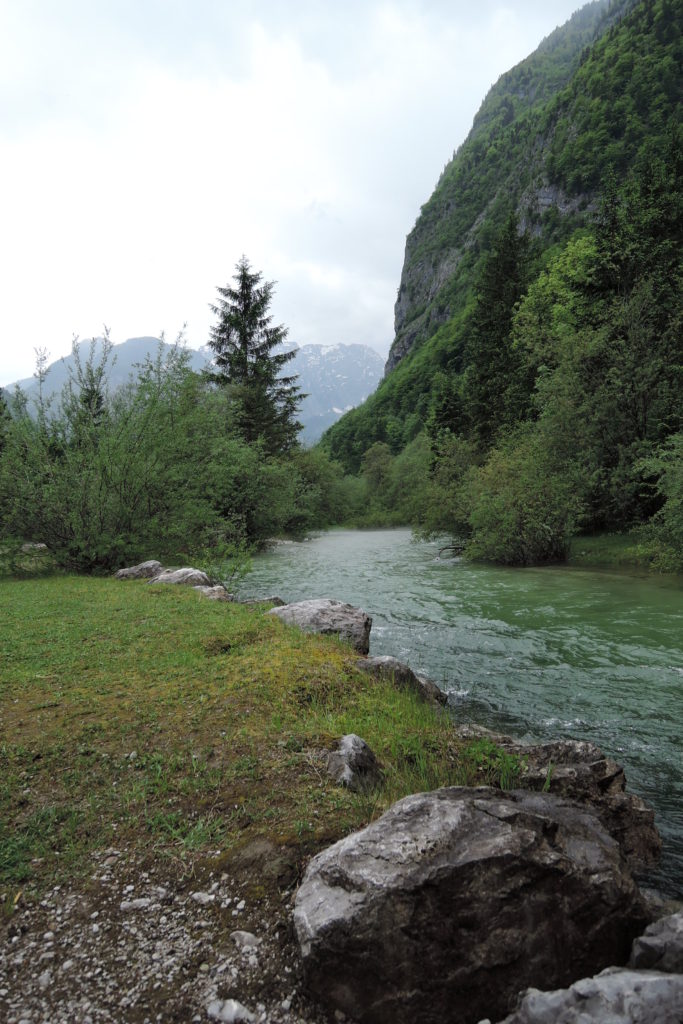 We met a herd of gentle livestock that are permitted to roam freely along the path of that alpine lake. The famer had no worries – they're around here someplace.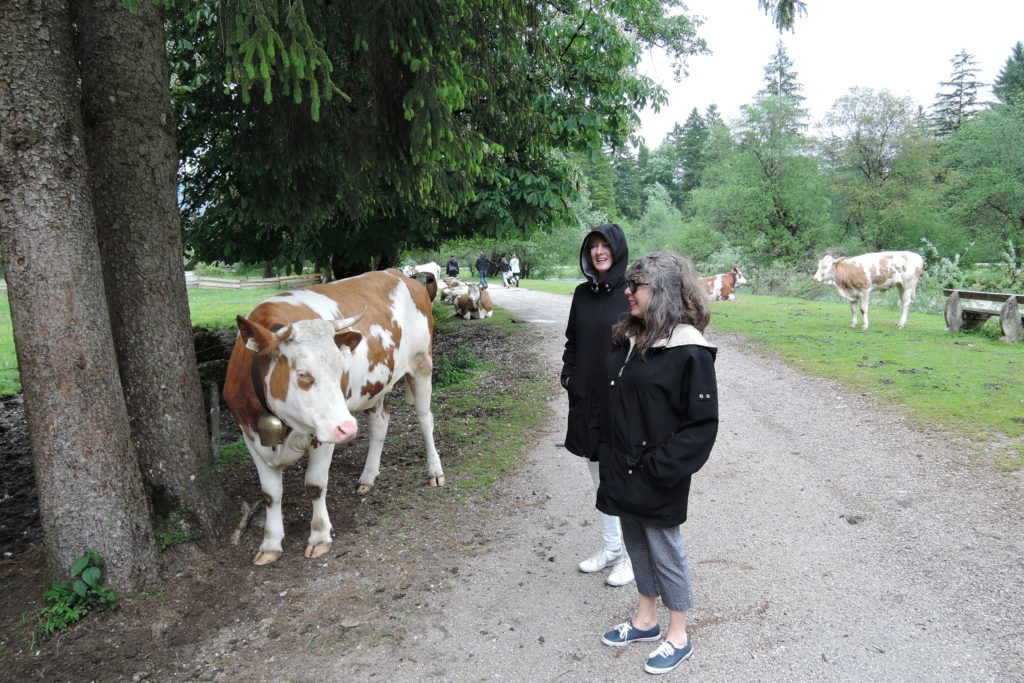 I was impressed by how old traditions are kept strong and alive in both architecture and apparel. The houses are most definitely alpine with peaked roofs and decorative balconies, and the native costumes of dirndls and lederhosen are worn quite naturally and without pretense.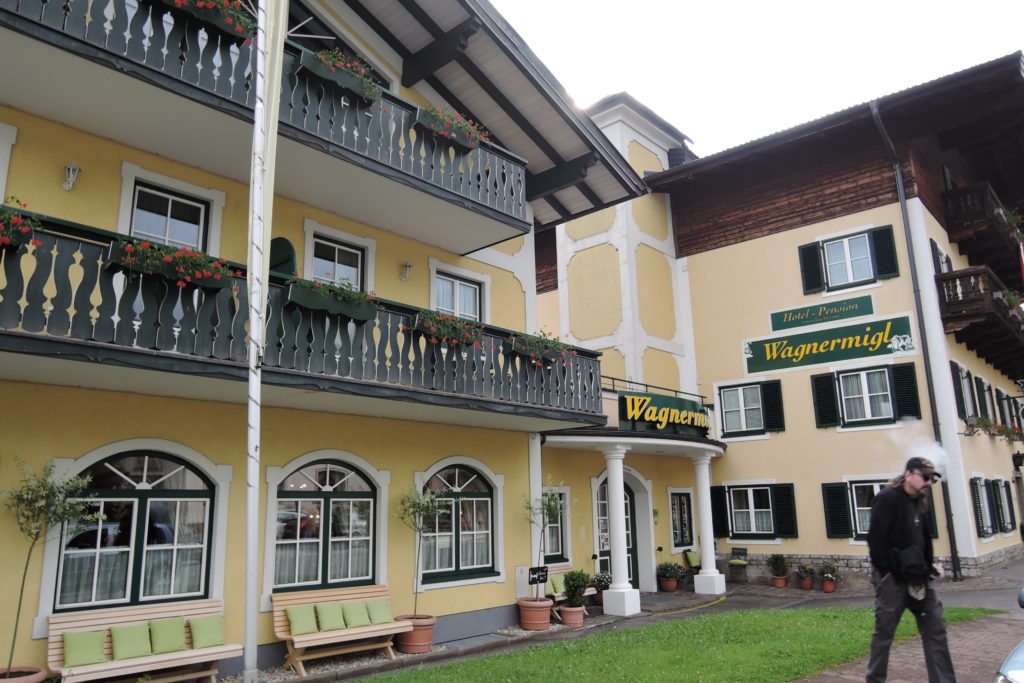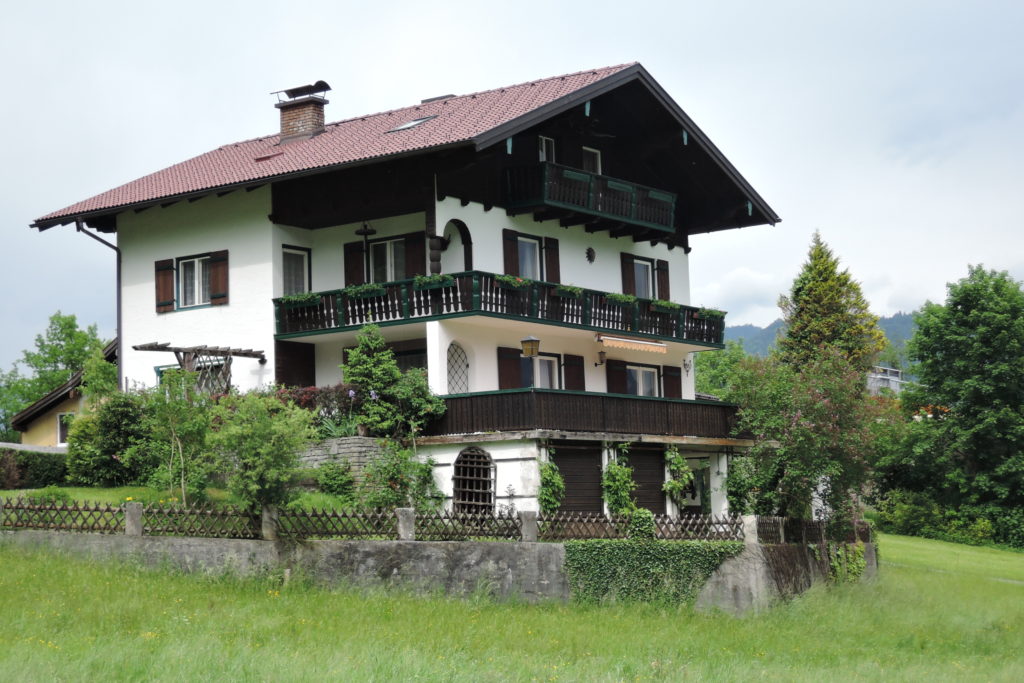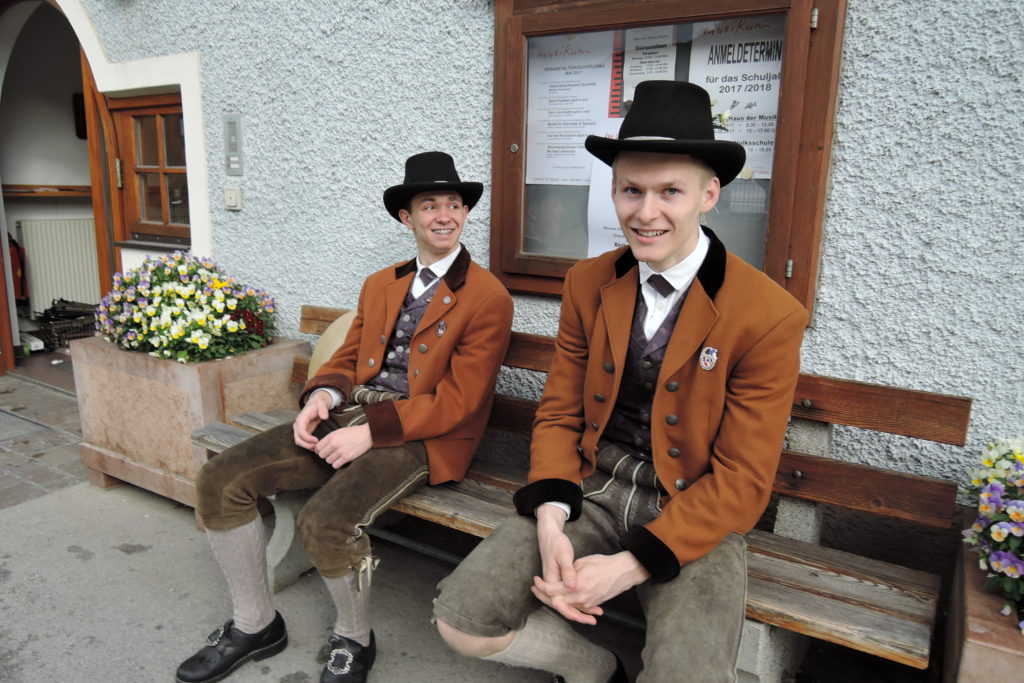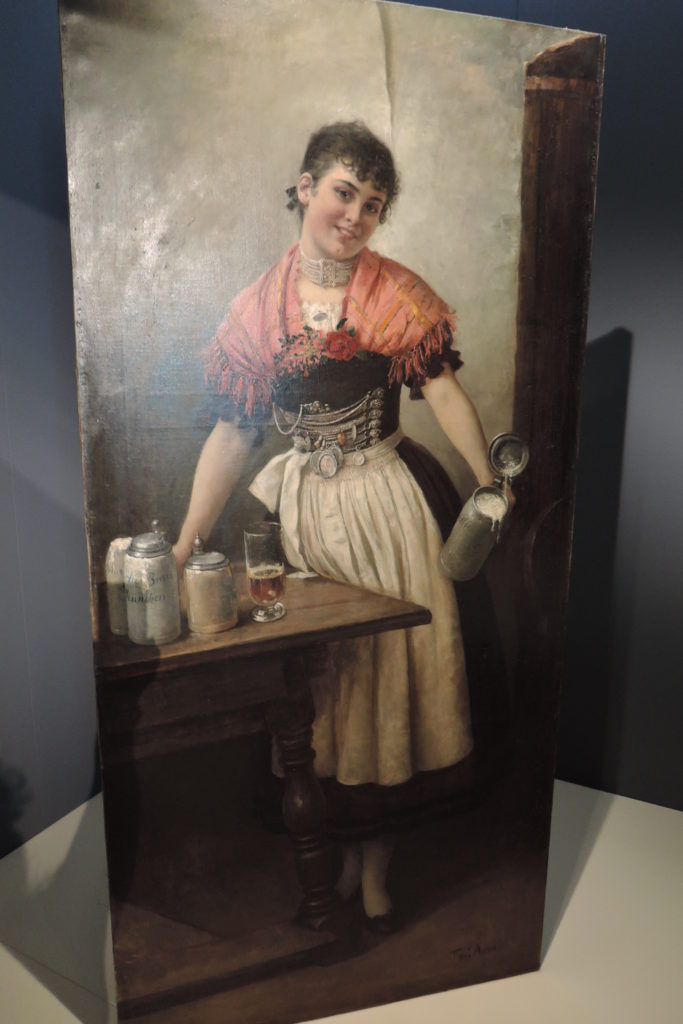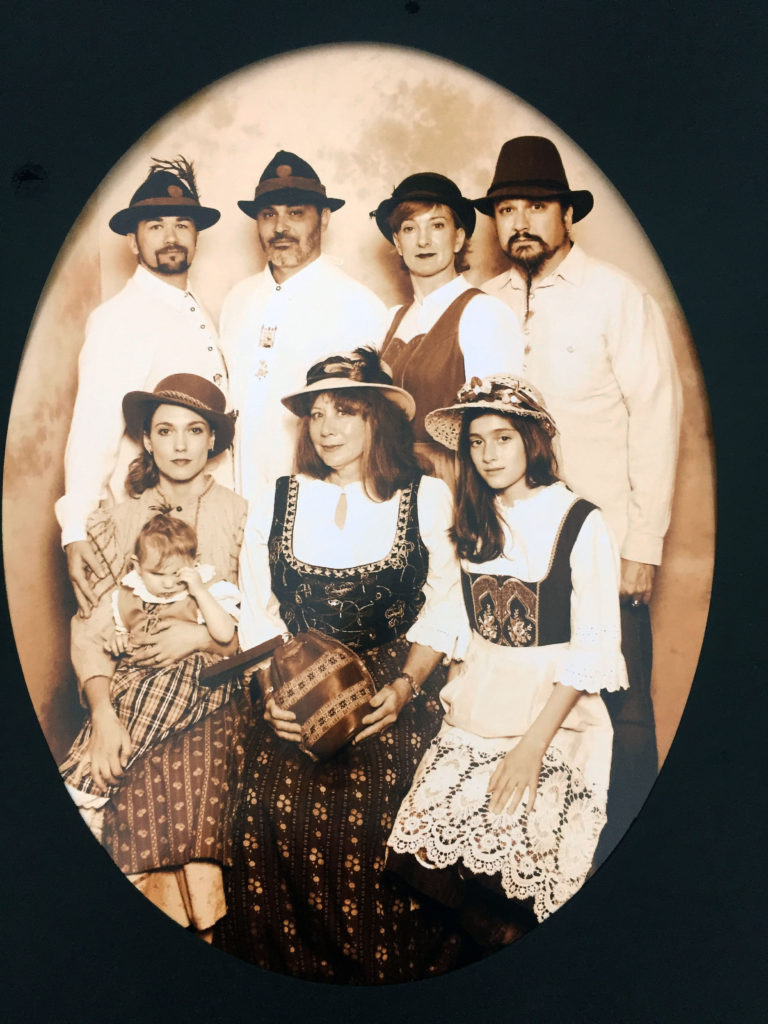 I think we blended right in, don't you?