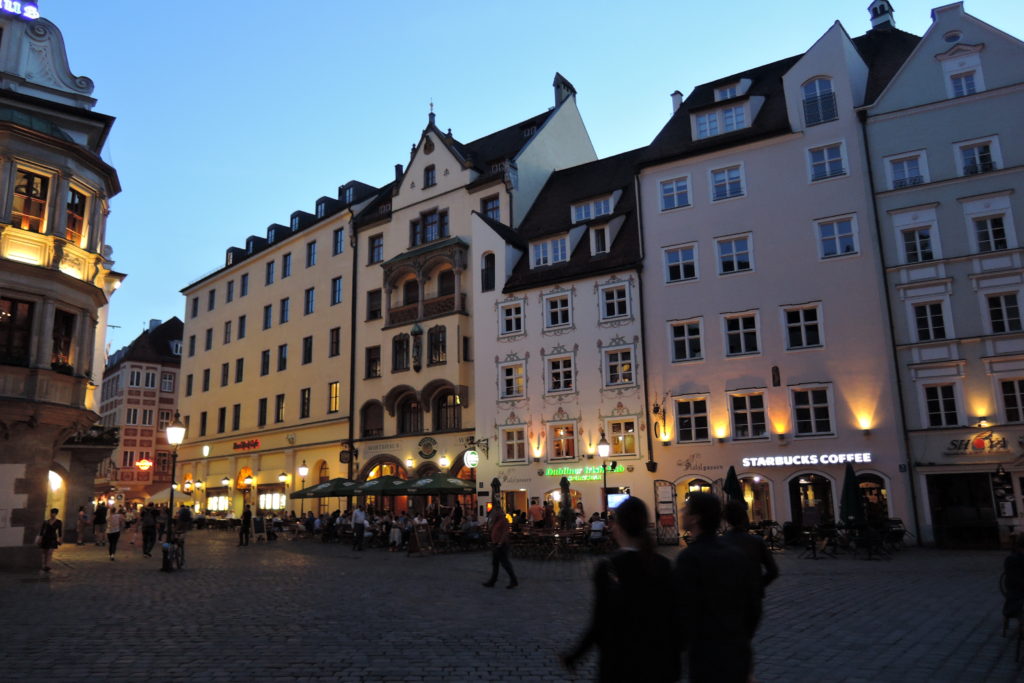 We couldn't find our hotel in Munich. No, really. 
I'm pretty good with directions. Hardly ever get lost. But here in Munich I can't find my way across the street.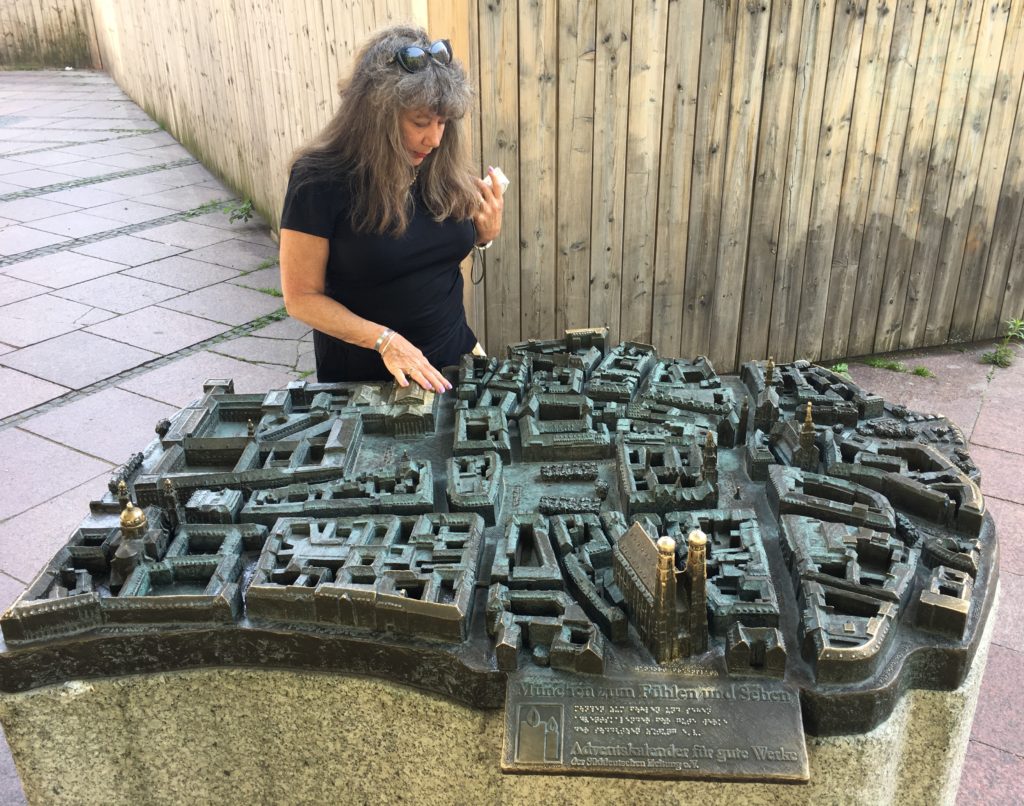 We're in the old part of Munich, the City Center called Marienplatz. This is where the city began back in 1100. It was a walled city with a moat, so the streets are all crooked and cockeyed and make no sense at all.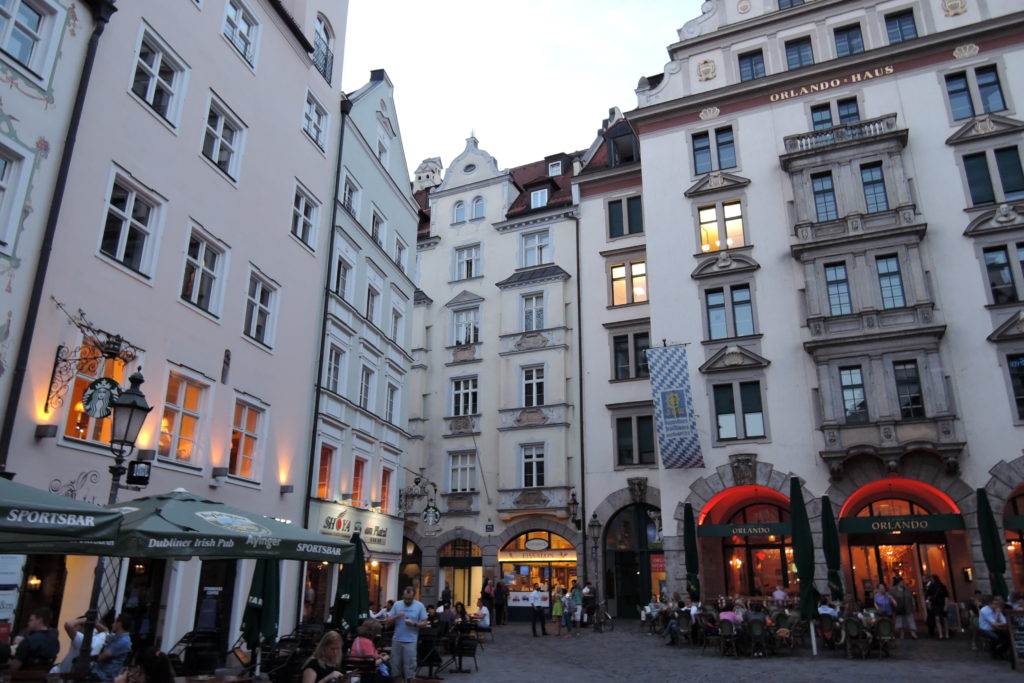 We came out of the train station, luggage in hand, and immediately walked the wrong way. Across the plaza, under the Glockenspiel Clock, and into cobblestone alleys. Whumpa whumpa went the suitcase wheels.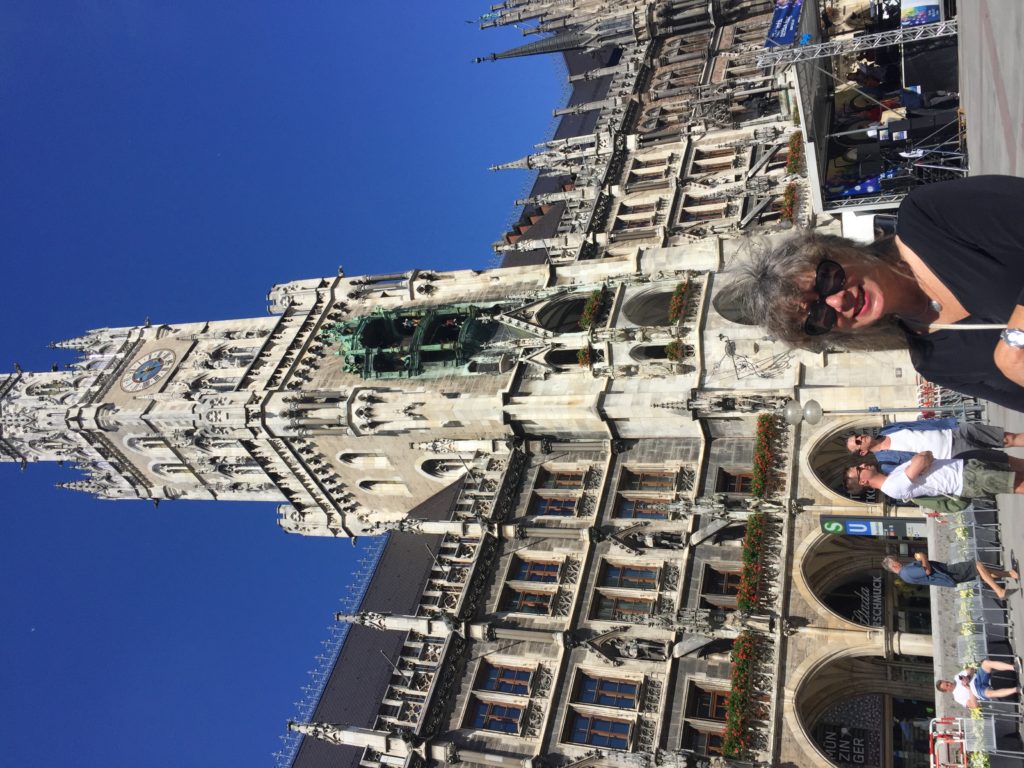 We stopped for a beer to reorient. Did that three more times – drag the suitcases 10 blocks in the wrong direction, stop for a beer, head off in another wrong direction. Whumpa whumpa.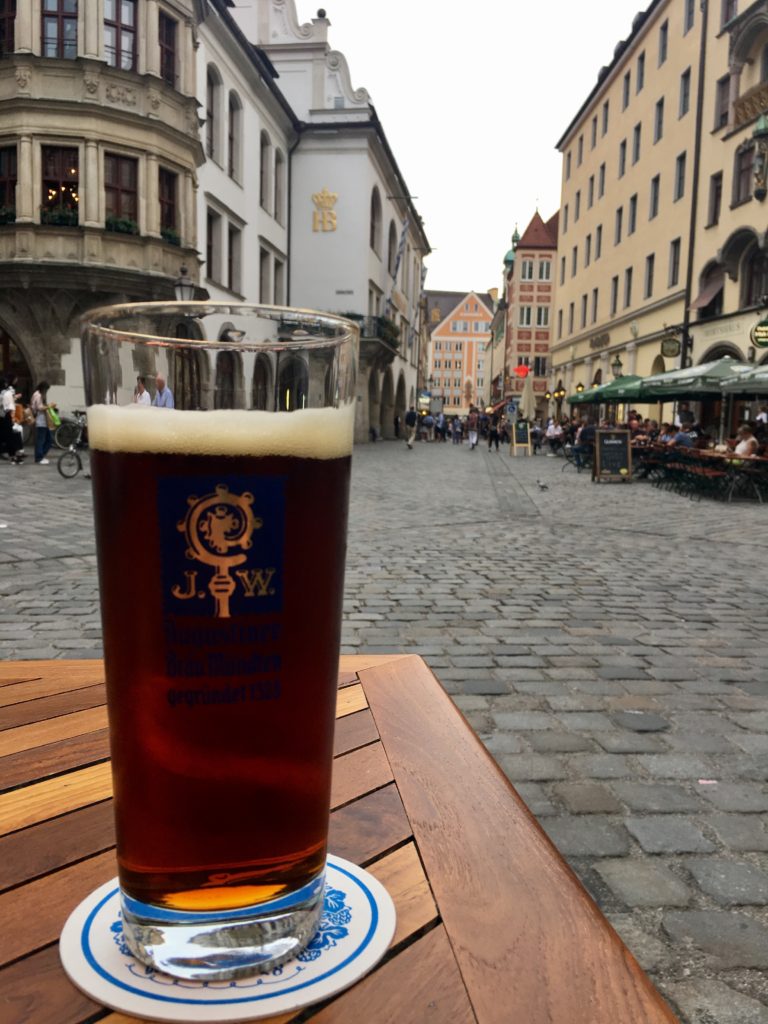 Several hours later I was sloshing around pretty good. When Tim vectored off to scout a new direction, I jumped into an open taxi.  Problem solved.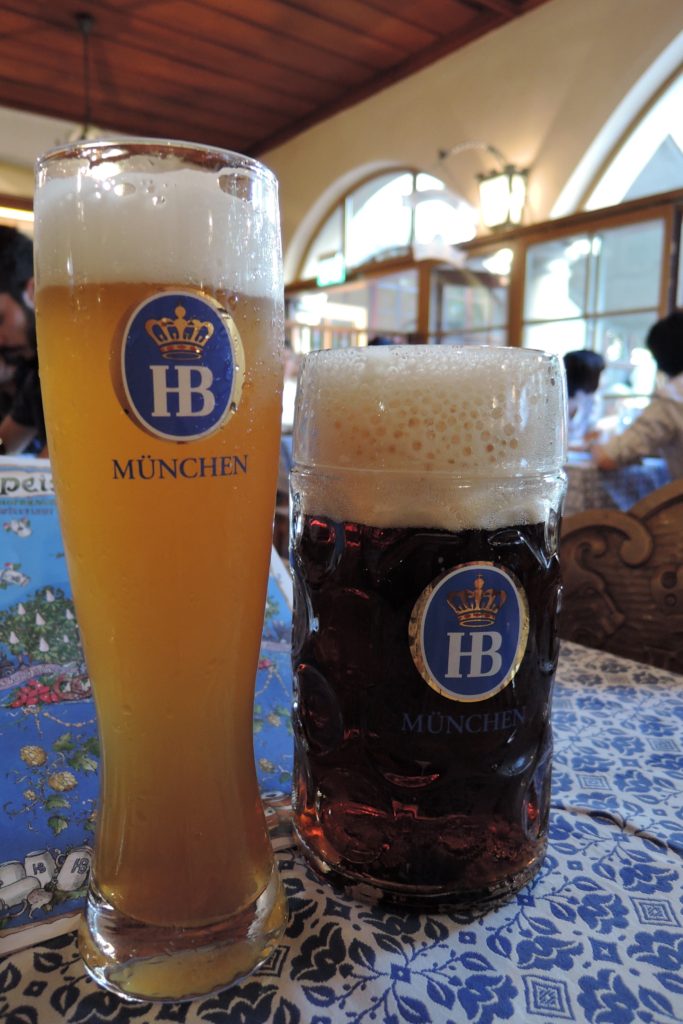 Turns out we were only two blocks from the hotel and the train station where we started.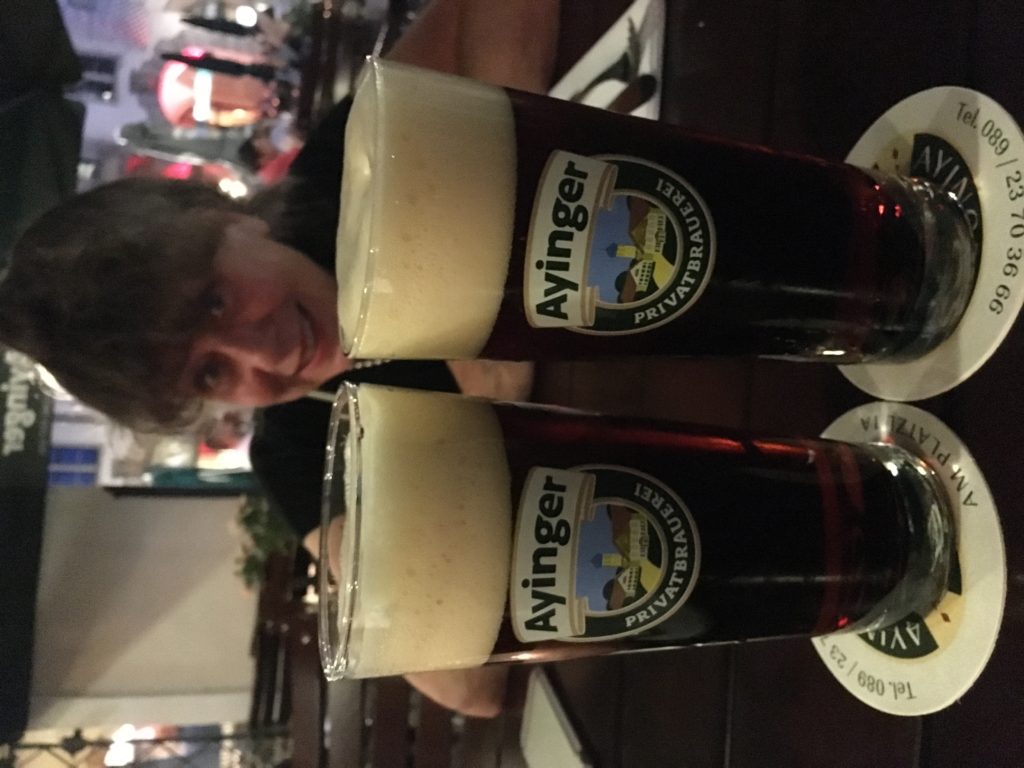 Ach du großer Gott!