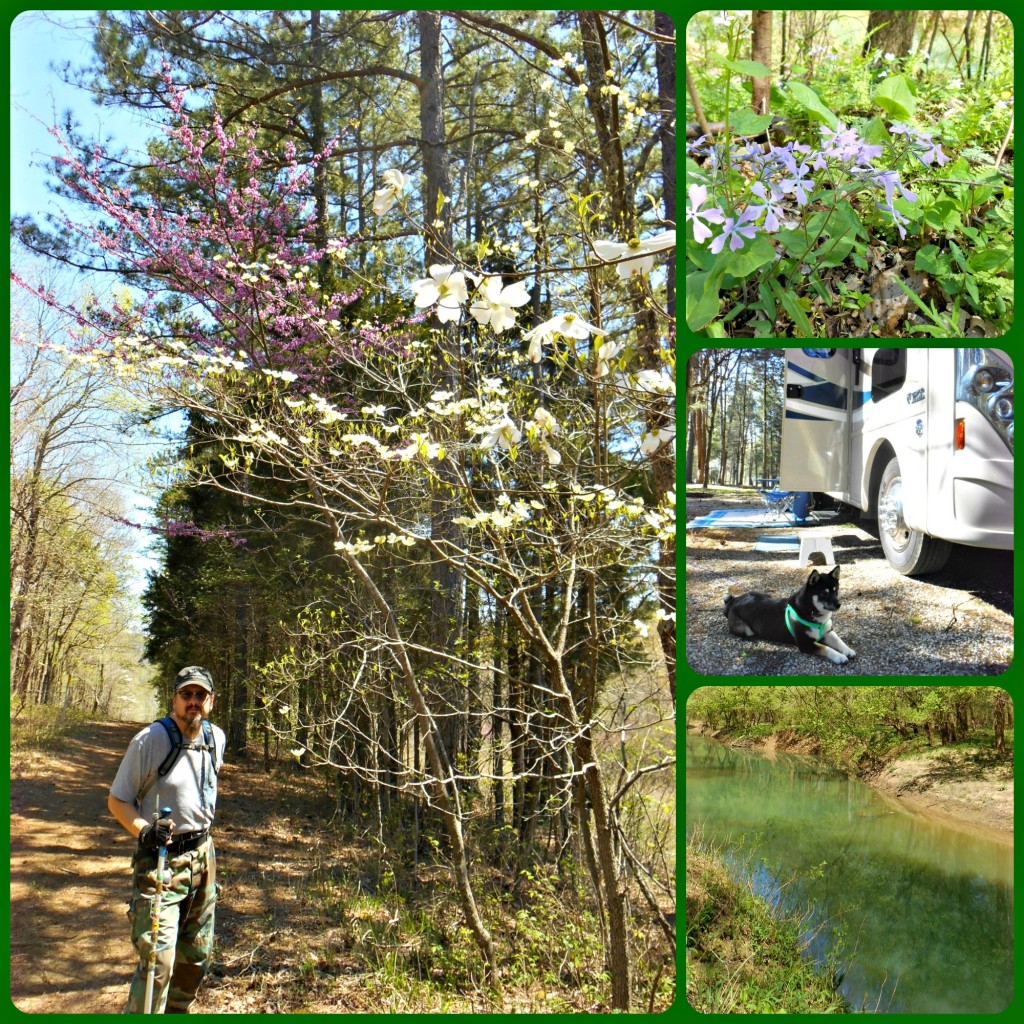 Otter Creek Outdoor Recreational Area
Muldraugh, Kentucky
View Map

Located on the Ohio River, Otter Creek is a large wooded park that offers horse, bike, and hiking trails plus hunting and fishing. We came here to hunt. 
Nah – just kidding!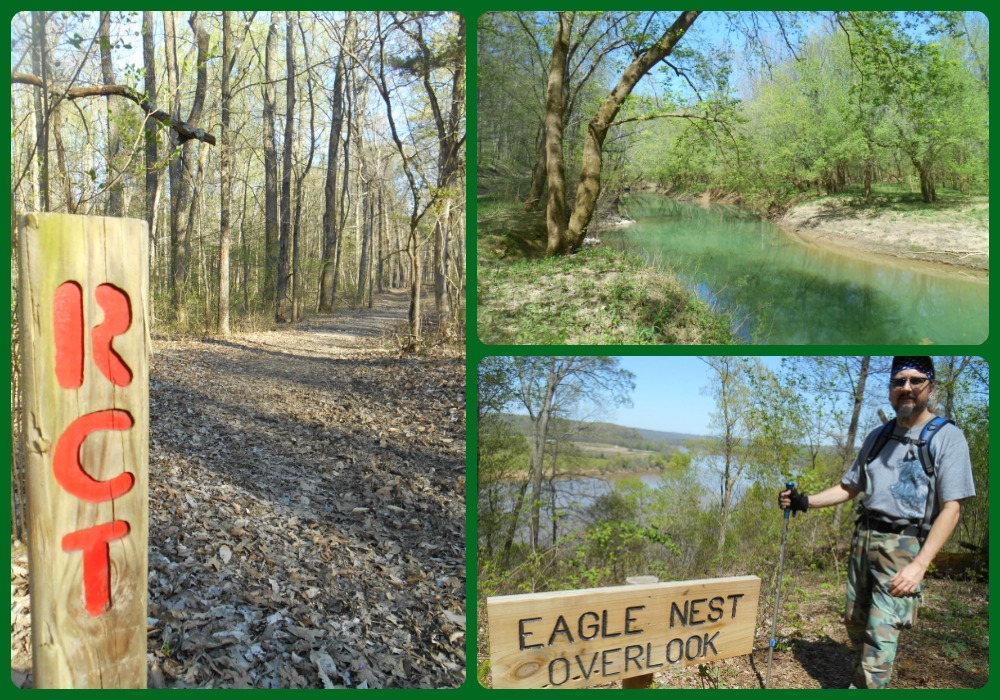 We spent a long day hiking around the creek, admiring spring flowers and the green-blue water rolling beneath limestone cliffs. On one trail we had to scrabble up those cliffs, climbing between boulders and squeezing around rocks. It was worth the effort – there was a great view of the Ohio River at the top. Good place to stop for a lunch of backpack sandwiches.
Our young dog, Coco, did just fine on this marathon hike. We didn't need to carry her home this time!
Evenings were spent lolling at camp, enjoying beverages.