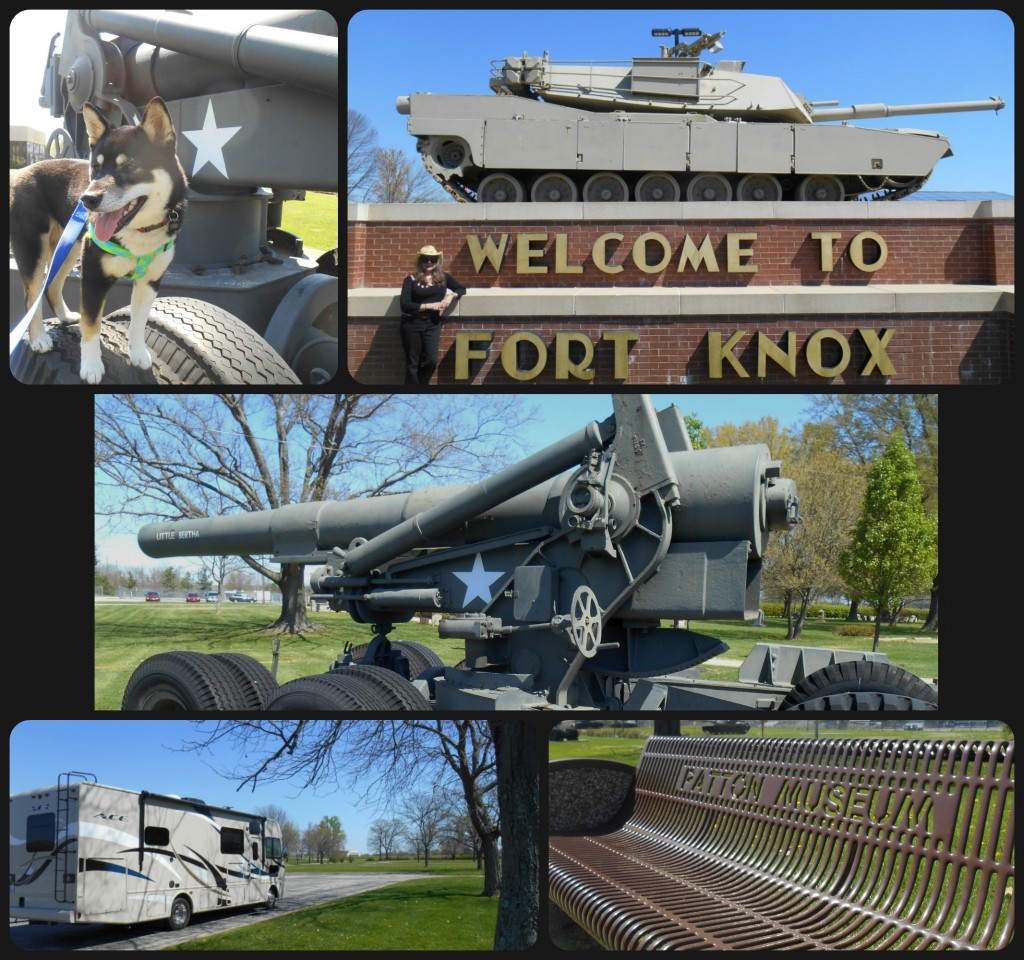 We were looking for an easy getaway this weekend and didn't have to look too far. Fort Knox is a quick trot from our farm. In fact, we are on the helicopter flight path to the base and squads of Blackhawks regularly fly over the house. You can hear them coming for miles – nothing stealth about those big bruisers.
In addition to the famous Gold Vault, Fort Knox was also the base for Artillery Divisions for decades. Think tanks. And tank target practice. KABOOM! Their shots would rattle our windows from miles away. The base also hosts a large museum commemorating General George Patton. (Why here? Think tanks!)
It's been a long time since either of us visited Fort Knox. Things sure have changed in 30 years. Back then you could drive up to the vault, take some pictures and wander around. No more. They've got this place locked up tighter than Fort Knox!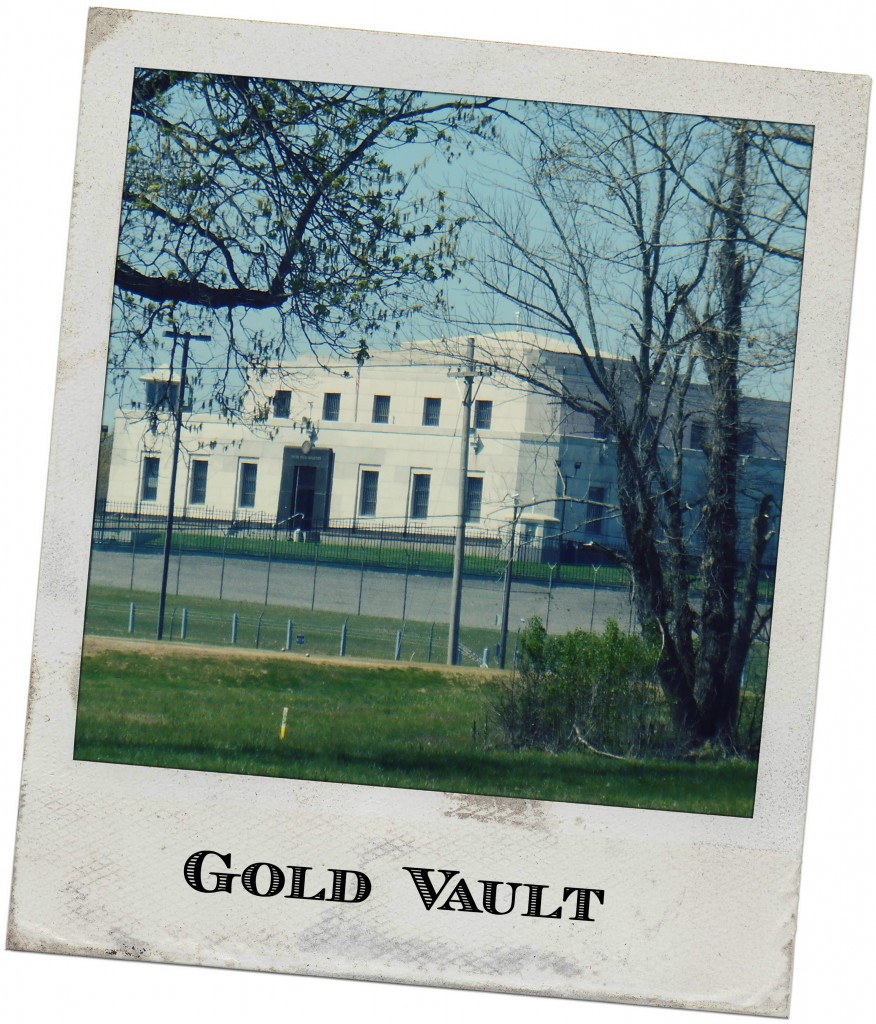 At the main entrance on Bullion Boulevard, armed personnel stand guard at a security checkpoint. We threaded our 8-1/2′ wide motorhome through a 9′ wide barricade only to be told that we needed to register at the Visitors Center first. We were escorted to a turn-around and reported to the proper authorities to present identification. Then we maneuvered back to squeeze through the checkpoint again.
Fort Knox is a vast and sprawling base with main avenues winding through clusters of training buildings and living quarters – some new, some old, some historic dating back to WWI. We followed the signs toward the museum and I noted that many of the side streets had low bridges – well below our RV's towering height of 12′ 2″. 
The Gold Vault, while clearly visible from the highway, cannot be approached at all. In fact, there are no roads leading up to it and it doesn't even appear on the base map. It's encircled by a series of fences and you can only catch a glimpse of it from a distance. We were told very sternly that photographs of the Vault are forbidden. Even the gift shop postcard is a drawing rather than a photo. Kinda disappointing. Not that I expected to see our nation's wealth stacked up in gold bullion, but I would have liked to get a little closer to the fancy marble building.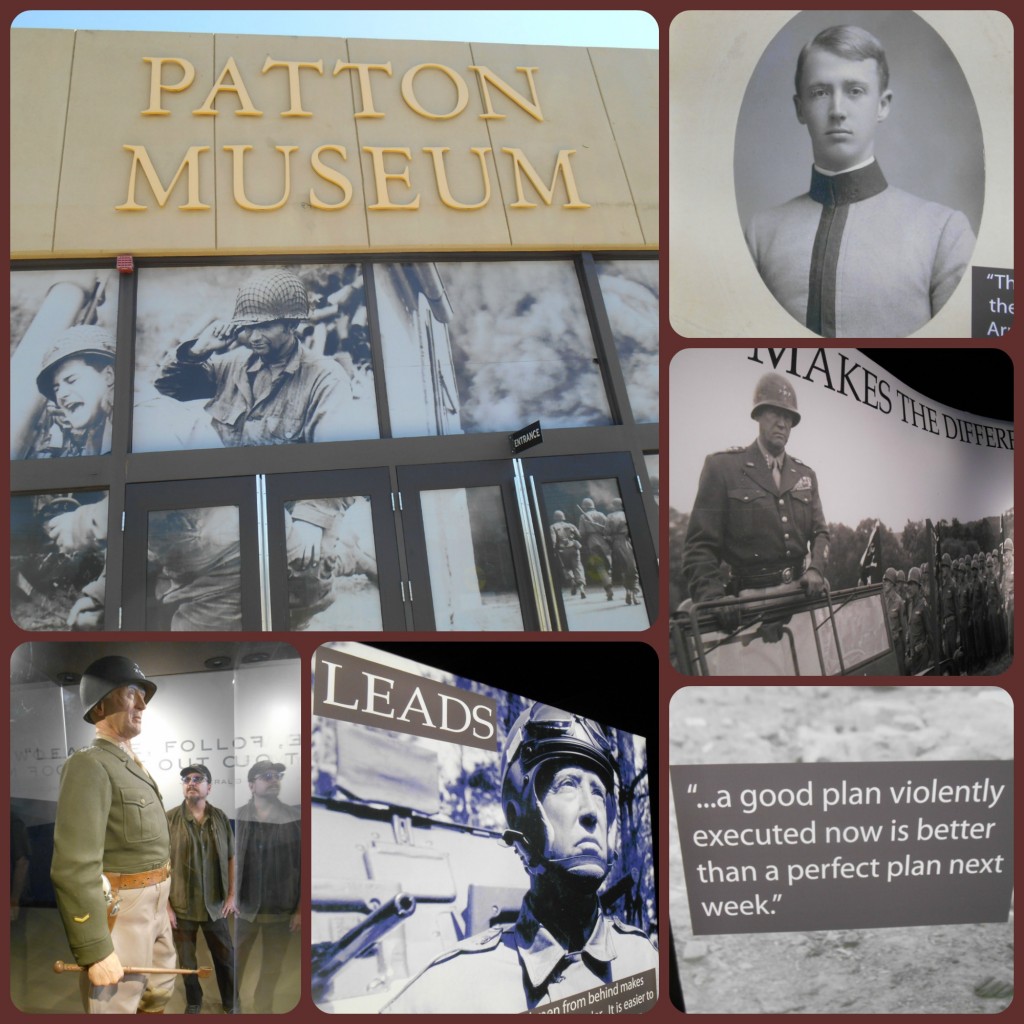 The Patton museum was arranged as a chronicle of the General's life. Did you know he was an Olympic champion? Bronze medal for the Pentathlon in 1912.
There were many artifacts of his military career, including tanks, his mobile field office, and the armored car in which he had his fatal accident. He died a few days later, giving orders not to prosecute the two drivers involved because "it wasn't their fault" and he didn't want their careers ruined. That's a true leader.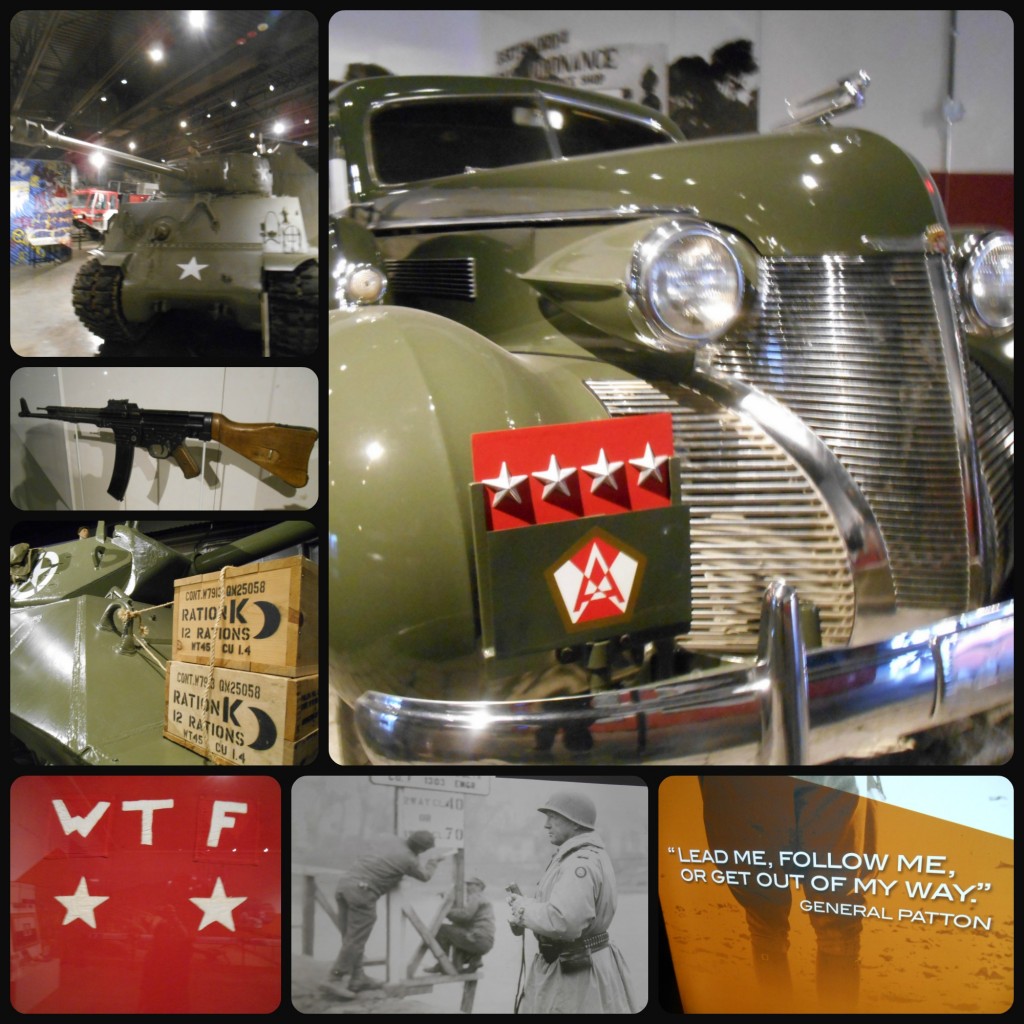 In addition to the Patton museum the base also has other buildings open to the public. But after consulting the map it looked like most were located down those side streets with the low bridges, so we opted out of further exploration. Fort Knox may be the gold standard of army bases, but it's not the best place to cruise around in an oversized RV.