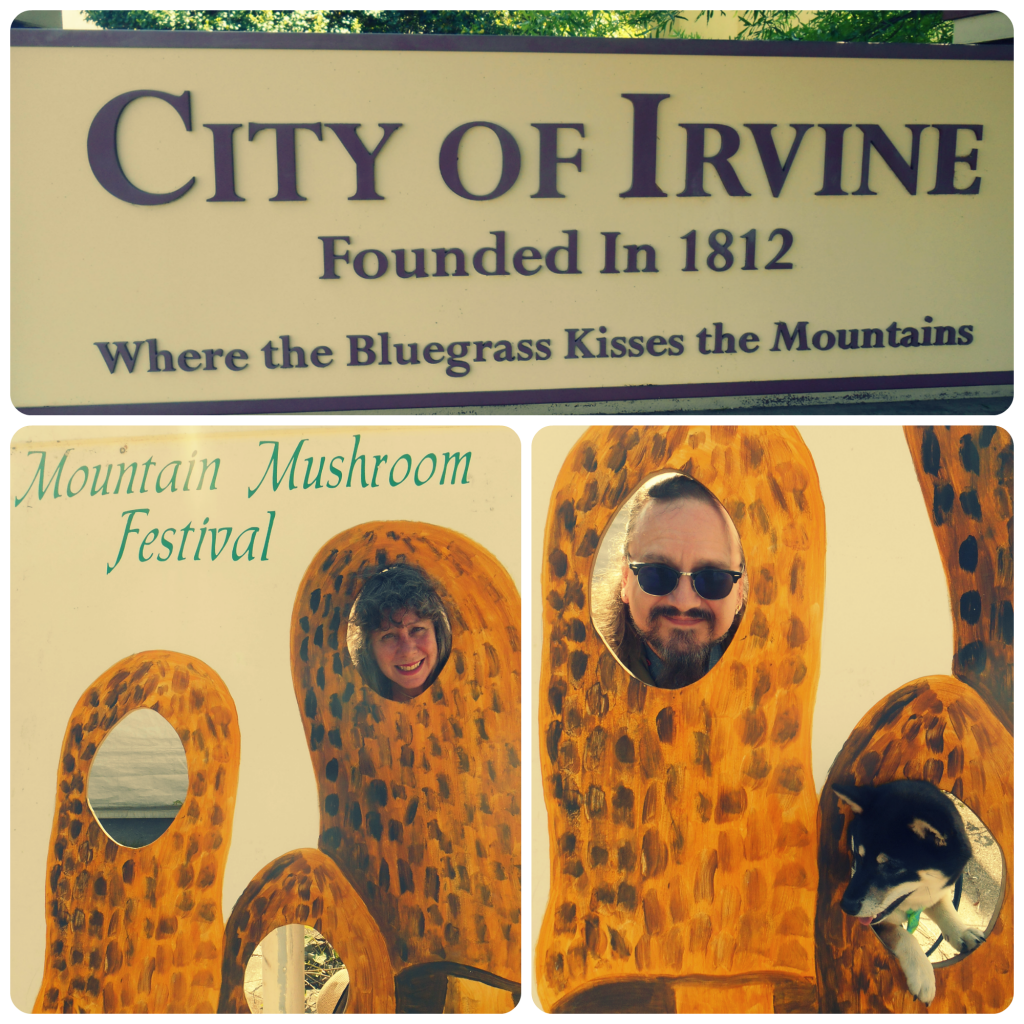 Irvine, Kentucky
Estill County
View Map
Tucked away in the Appalachian foothills, the lively little town of Irvine is "Where the Bluegrass Kisses the Mountains." Here, above the rolling Kentucky River, an annual spring ritual is celebrated – the arrival of Morel Mushroom season.  
We joined the Mountain Mushroom Festival this weekend, along with thousands of other visitors, and spent a perfect blue-sky day wandering around Irvine. The downtown district with its turn-of-the-century iron façade buildings was bustling with tourists. We arrived just as the traffic backed up for the Big Parade, and managed to find a parking spot right at the start of town.
Morel mushrooms grow wild in these mountains, and local hunters ("shroomers") stood around under a large tent to sell bags of fresh picked morels. A one-pound bag will set you back $70. Despite the hefty price I had to buy some and will be cooking them up tomorrow. Know any good recipes?
Several side streets were blocked off for a giant street fair with vendor booths, entertainment stages, and greasy fair food. You could pet a llama, buy mushroom souvenirs, watch a cooking contest, listen to bluegrass music, clap along to cloggers, and thread a puppy on a leash through a throng of tourists. Coco got petted by dozens of curious passersby.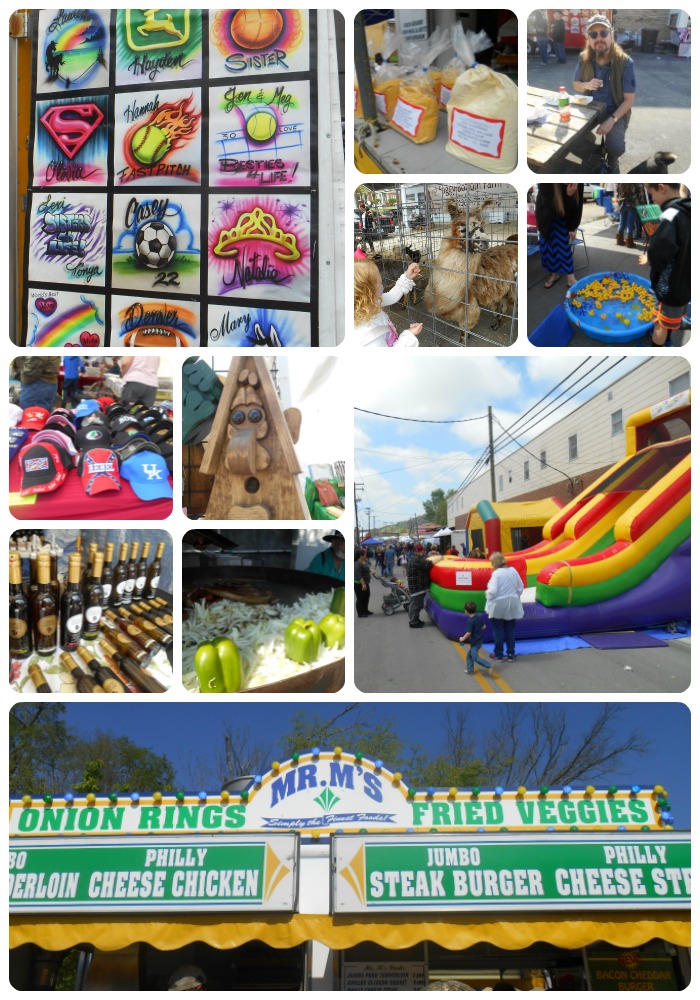 Irvine is the seat of Estill County, which is the only place in the world to find red and black agates.This oddity was celebrated with a huge Rock & Gem Show located in the gym of the elementary school (circa 1902). Took me all day to realize the wall mural at the edge of town was a picture of an agate rock.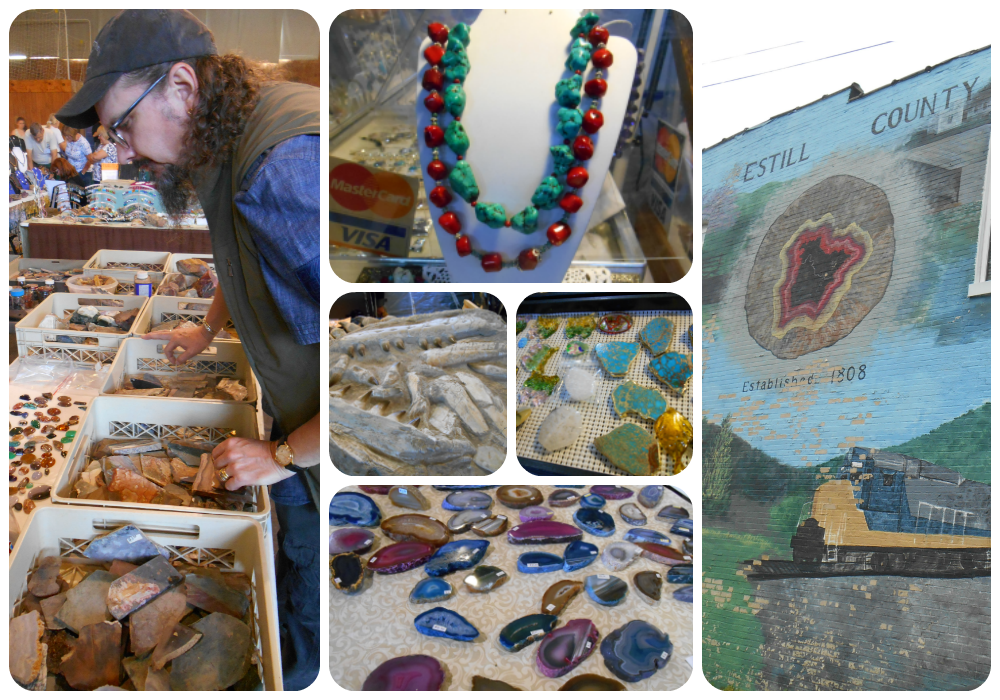 We had planned to bring the RV here and do some camping at a nearby state park. I'm glad we decided to drive the car instead because there wasn't a spot big enough in the whole county to park the motorhome!