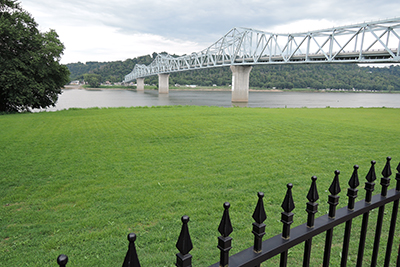 Madison, Indiana
View Map
I'm traveling a slice of the Ohio River Scenic Byway. In total it's a 943 mile road designated as a scenic roadway because it follows along the length of the Ohio River. I'm only driving the southern Indiana portion, and as I've learned in the past "Scenic Byway" does not always translate into "Easy Drive" in the RV. The curvy, narrow, and sometimes rough road may not look intimidating in a car, but it's a nail biter when your vehicle is over 12 feet tall and bit roll-y.
But hey, that's the adventure part, right? Oh, and I'd like to apologize to all those folks driving behind me Tuesday morning that were late for work.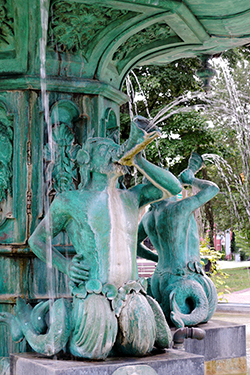 Madison, Indiana was my first stop on this journey. It's a lively town filled with historic homes and buildings. There's a rich history of riverboat trade and maritime industries here, and some of the old factory buildings are still standing.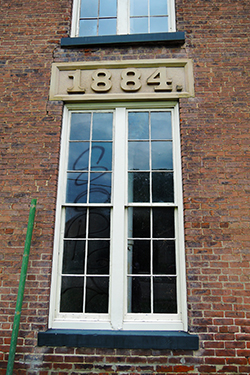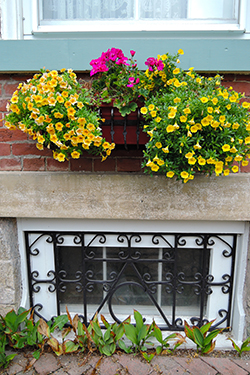 Madison hosts a number of signature events, including the Madison Regatta where high speed hydrofoil boats race impossibly fast around the river. I've visited Madison many times before and they usually cater to the tourist business, but I caught the town napping mid-week in early August. Quite a few shops were unexpectedly closed. So I amused myself by walking the charming residential streets instead.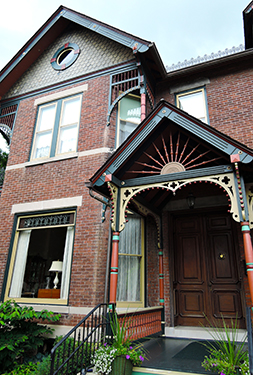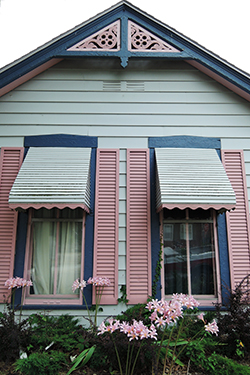 Madison has put a lot of effort into improving their waterfront and it's a lovely stroll along a brick walkway with a great view of the new bridge. A couple of years ago the new bridge was built right alongside the rickety old iron span that had been there nearly a century. The old bridge was carefully dismantled and the new one was slid over in its place, inch by inch, on top of the existing piers. It was an engineering marvel!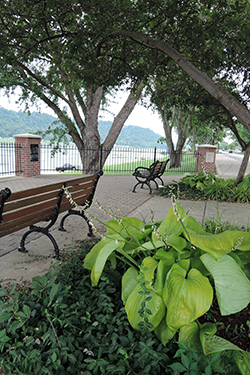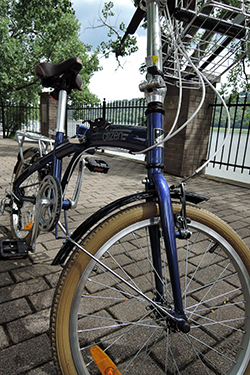 I stayed at the City of Madison Campground with an excellent view of the river atop a small bluff. The campground is just a few blocks from the downtown area, an easy amble along historic streets. I don't have any other transportation with me this trip except a bicycle. The motorcycle is a two-person job to load and unload, and Tim has headed up north for his annual GenCon geek convention. So that leaves me and the dog to find our way around on foot. Low gear and slow – just like my driving!