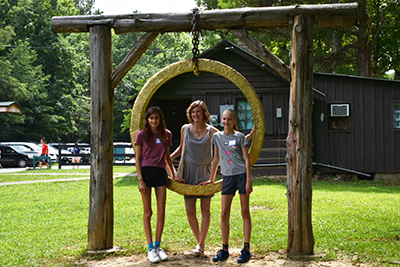 This summer we welcomed part of our expat family for an extended visit. They live in Europe and haven't been back to the US-of-A in a while. So home seemed a little foreign. "The cars are so big!" they said as soon as they stepped off the plane. Other American habits struck them as odd, like our super air-conditioned buildings and the constant drone of background noise from TVs. 
A two week stay at Summer Camp was on the girl's agenda. They came halfway around the world to get dirty and sweaty at a good old-fashioned American camp in the woods.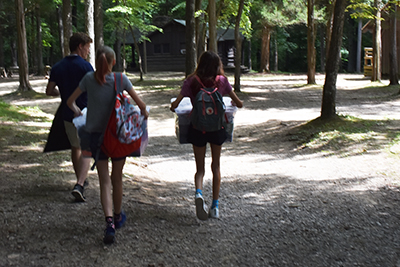 We had a couple of days before we packed the girls off to camp. We took them to the Stephen Foster Amphitheater in Bardstown to see Mary Poppins presented on stage. It was a good performance that loosely followed the movie version. Of course all the great songs were included – Supercalifragilisticexpialidocious!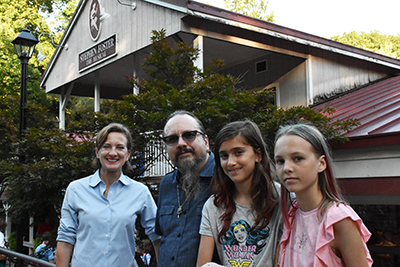 After the kids were happily ensconced in camp, Melissa needed to run some errands up in Cincinnati and I tagged along for the ride. We left Tim alone on the farm to fend for himself and eat leftovers while we had great meals and adult beverages in the big city.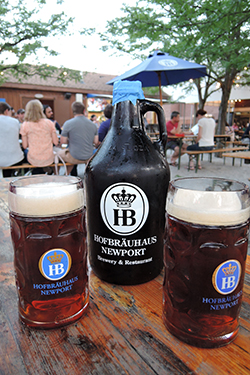 We stayed on the Kentucky side at a swell B&B and wandered around Newport. A break in the heat wave gave us a perfect evening to stroll the levee and sit in the Beer Garden at Hofbrauhaus with giant brews. Tim did get a care package – a take-home growler of Dunkle.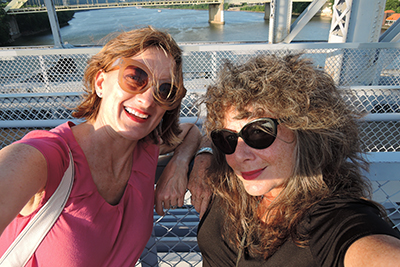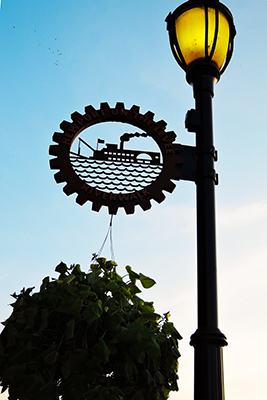 Newport, Kentucky is an interesting town. There's a lot here to amuse tourists. Just wandering around town among the historic homes is fascinating in itself. We found the old mansion where Brig. General Thompson was born. He invented the Thompson sub-machine gun or Tommy gun, and forever regretted that it became the weapon of choice among 1920's gangsters.
Speaking of Speak-Easy's, we stumbled into the Prohibition Bourbon Bar where owner Peter Newberry proudly showed off his collection of 1700 bourbons – the biggest in the country he boasts.
After a round of Cincinnati errands we trotted up to my folks house for lunch. It was a quick visit, but I'll be back up there again in August.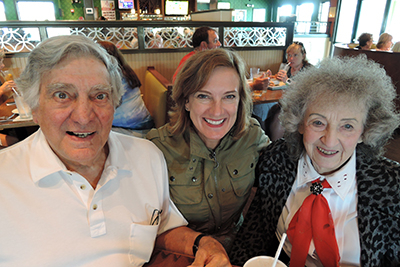 Later in the week we took a couple of floats and a friend to our local redneck lake. Melody Lake is now a gated community, and if this place were up in the Adirondacks or Catskills it would be a million-dollar resort. As it is, the properties are so cheap that it's worth buying a couple of lots just to have swimming privileges. Location, location.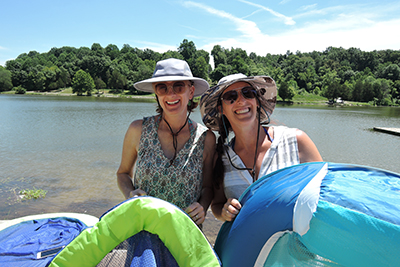 The adults went on a Bourbon Trail excursion to Wild Turkey Distillery. And even though Matthew McConaughey wasn't there – he's the spokesman for Wild Turkey – we did meet master distiller Jimmy Russell who signed our bottles with the most perfect penmanship I'd seen in a long time.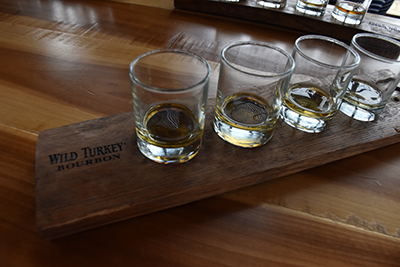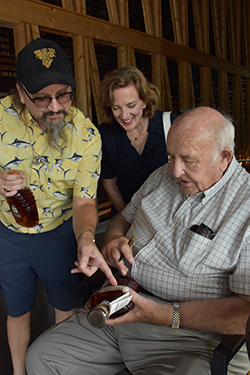 One of our last evenings together ended with a redneck rock band at the local arcade, hosted by the loose confederation of guys Tim jams with. The party was in honor of the drummer's birthday, and was a real down-home send off for our family. They're headed back home to Europe – back to small cars and no air-conditioning. Bon voyage, Family! Stay cool!