Madison Regatta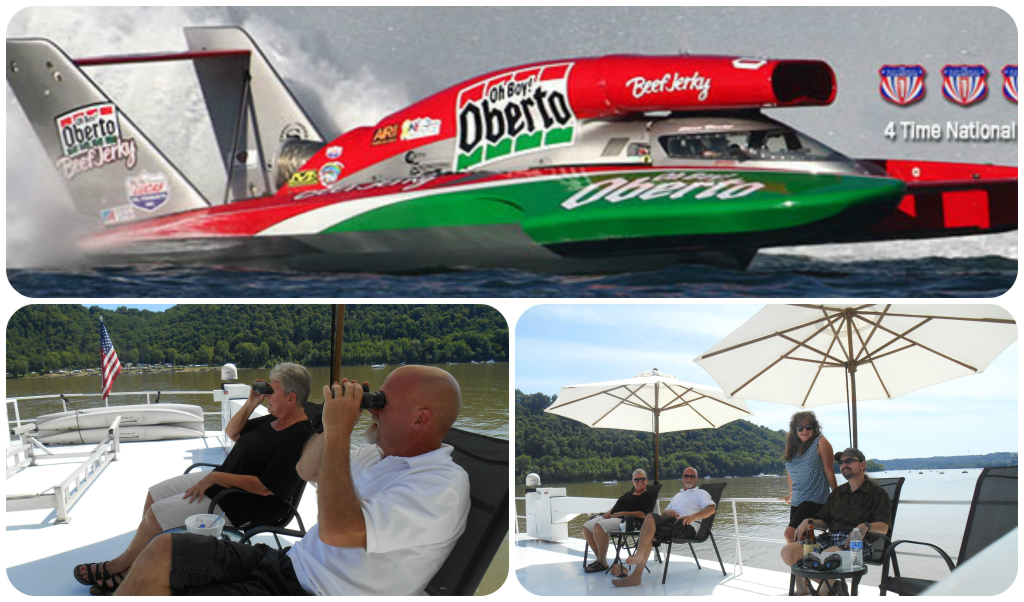 Nothing beats a mid-stream seat for viewing a river race! Aboard our friends' luxury motor yacht, we were a few yards from the thrilling Turn #1 at the Madison Regatta Unlimited Hydroplane Race.
Qualifying races were held Saturday, followed by a firework show staged mid-river from a special barge. Sunday's races had us gripping the rails, as the #6 boat Miss Madison looked sure to win.
The Unlimited Hydroplane boats are super-sleek, powered by a jet engine, and rocket down the river at nearly 150 mph. They barely touch the water, skimming impossibly fast over the surface and throwing a giant rooster tail spray behind them. Careening around the tight turn in front of us, the talented and daring drivers seemed to defy the laws of physics. Remember, there's no brakes on a boat – the drivers only have throttle control. Go Fast. Turn Left.
The Hydroplanes make a running start, three or four abreast, and it's tricky to line them all up for the timed start. Then they run three laps around a 2.5 mile course. Our favorite, Oberto's Miss Madison, had the fastest time but jumped the start line by a fraction of a second and were given a penalty that lost them the race. Better luck next year!