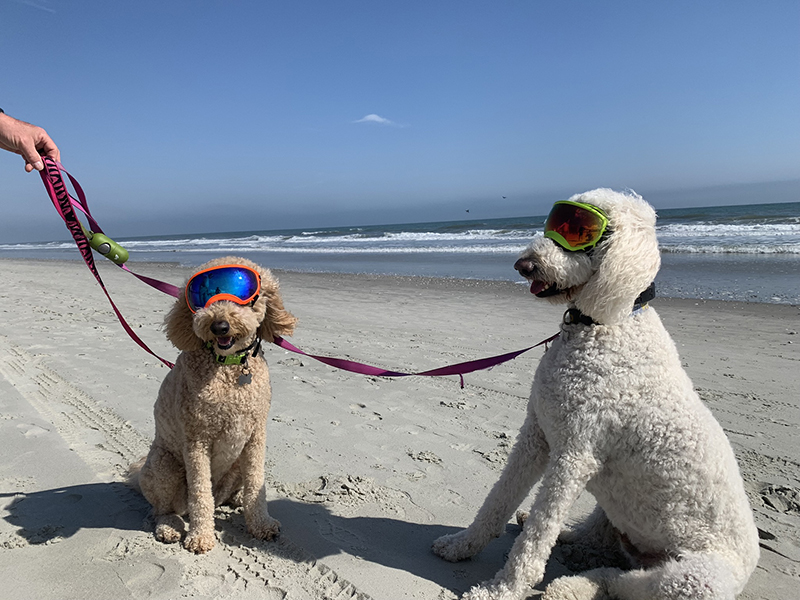 Myrtle Beach, South Carolina
Nothing could be finer than to be in Carolina in the moooorn-ing!
Took a little winter vacation in Myrtle Beach. Caught some fine weather!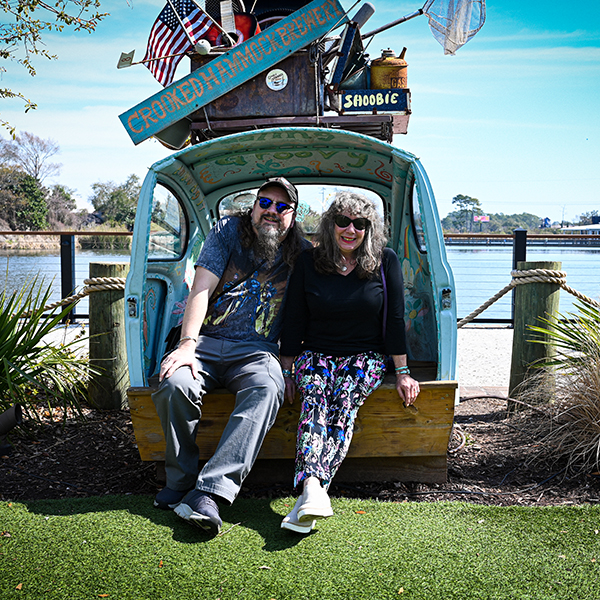 Had to visit the big Sky Wheel just to prove it was really Myrtle Beach.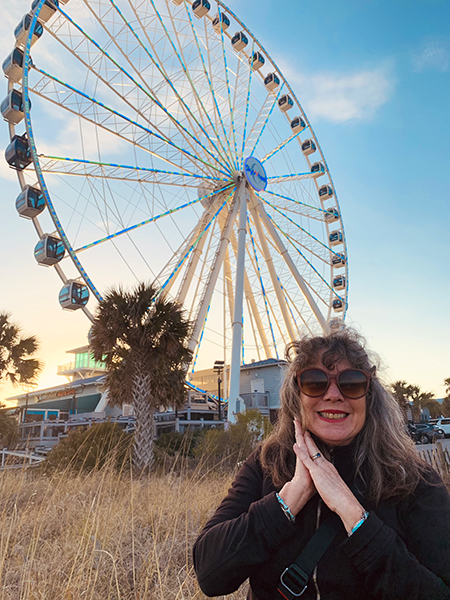 My aunt & uncle have a swell place right on the beach. They were excellent tour guides and showed us all around town.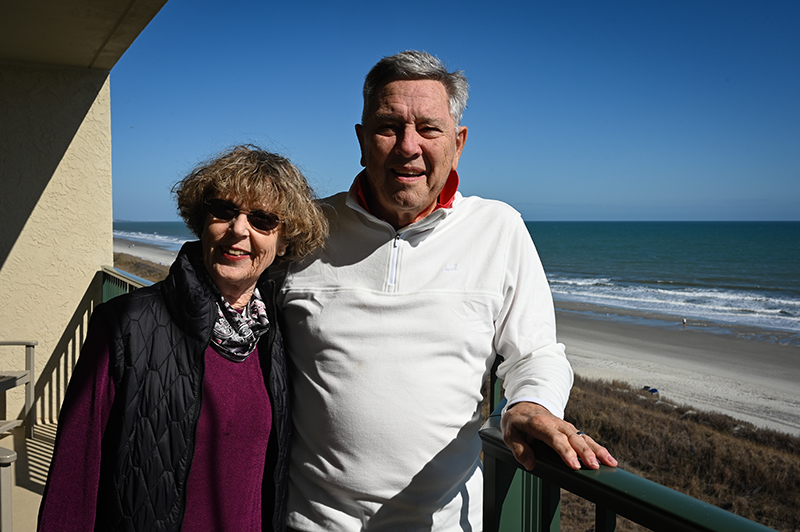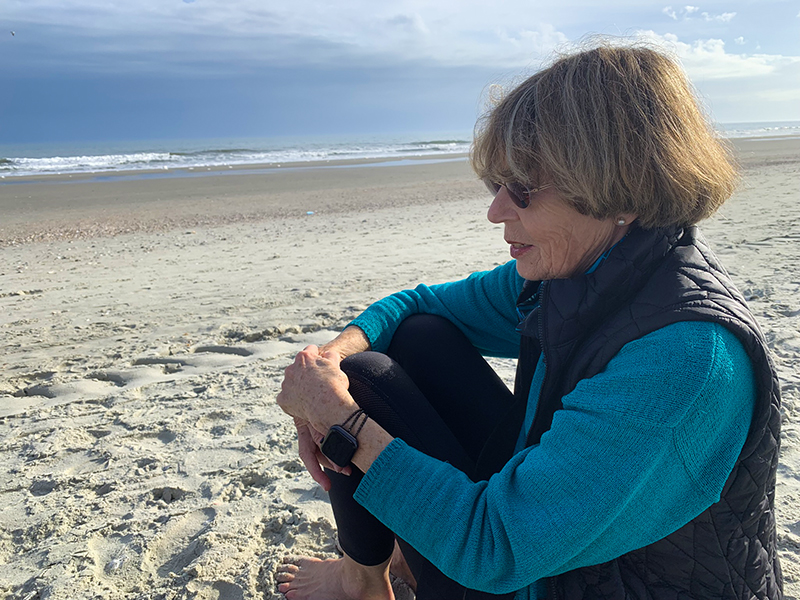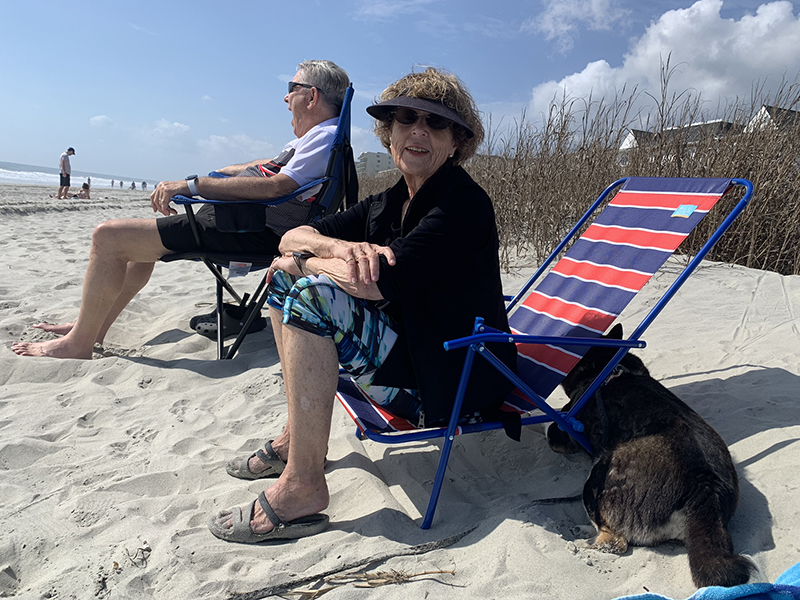 Myrtle Beach allows dogs on the sand – a rare luxury!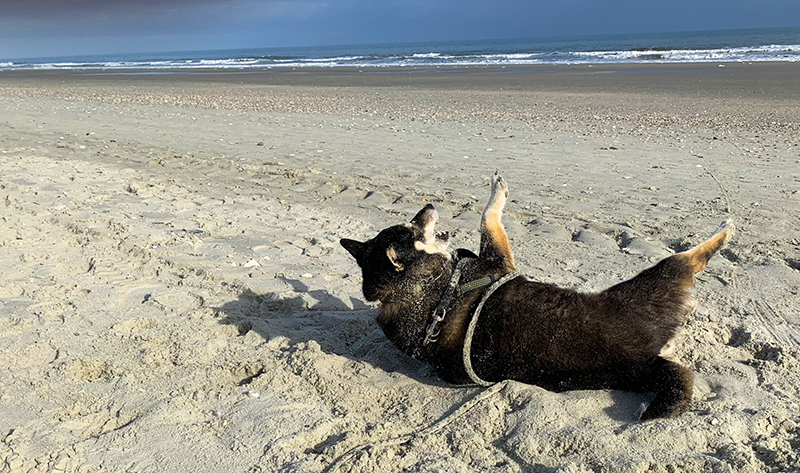 We stayed at Briarcliffe RV Resort. Great campground in a prime location.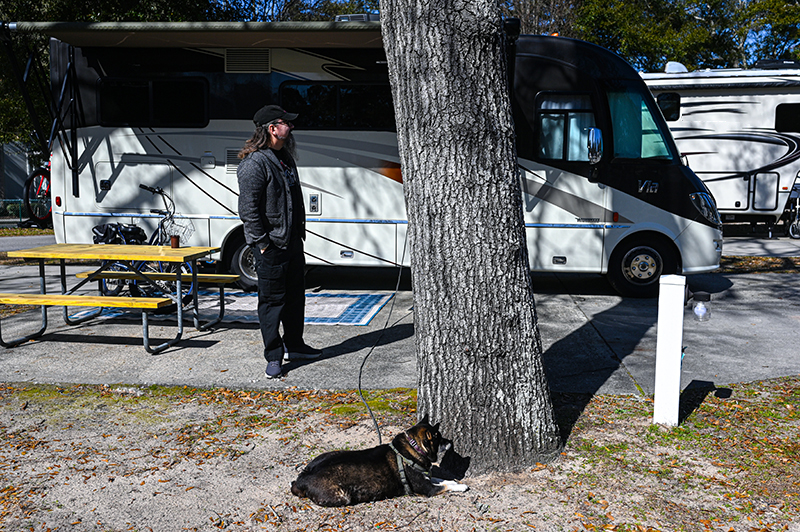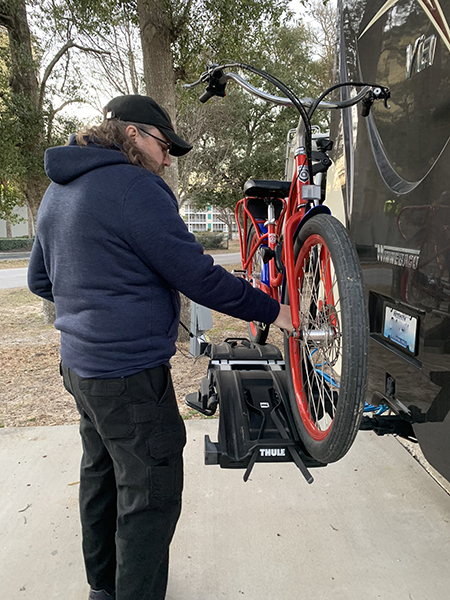 Next door was the big Barefoot Landing complex. We rode the e-bikes over there almost every day.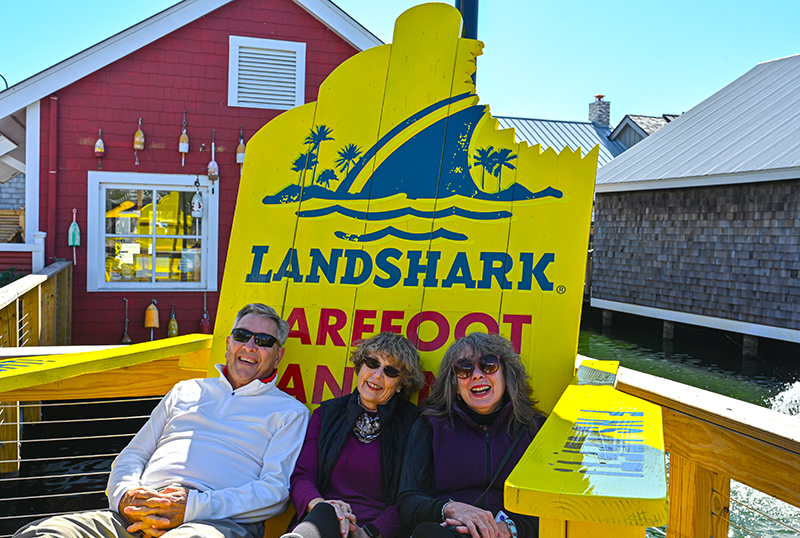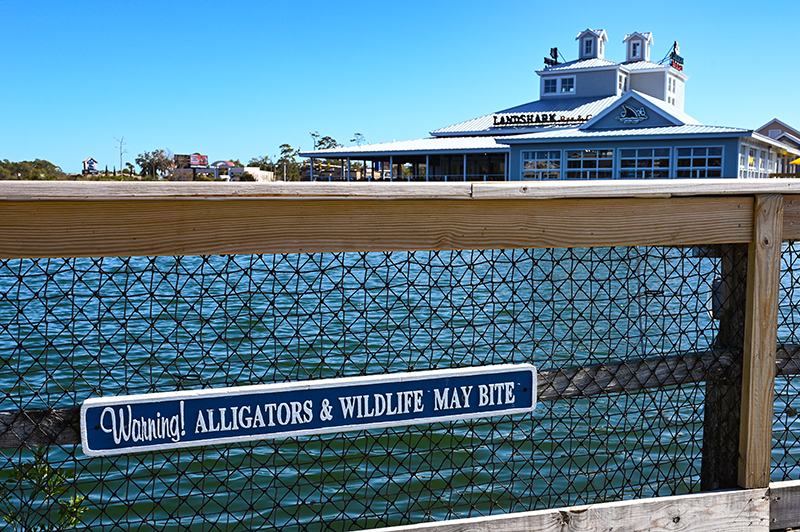 The Intracoastal Waterway was right behind us.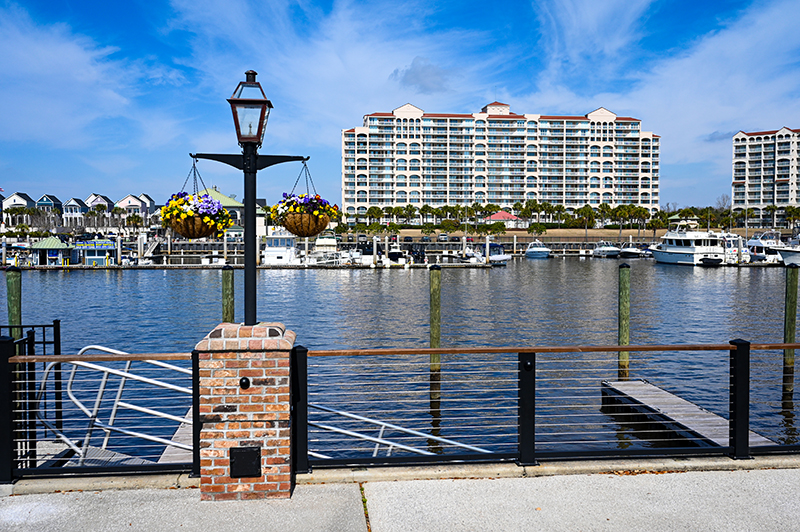 A few miles up north was the Calabash River and its fishing fleet.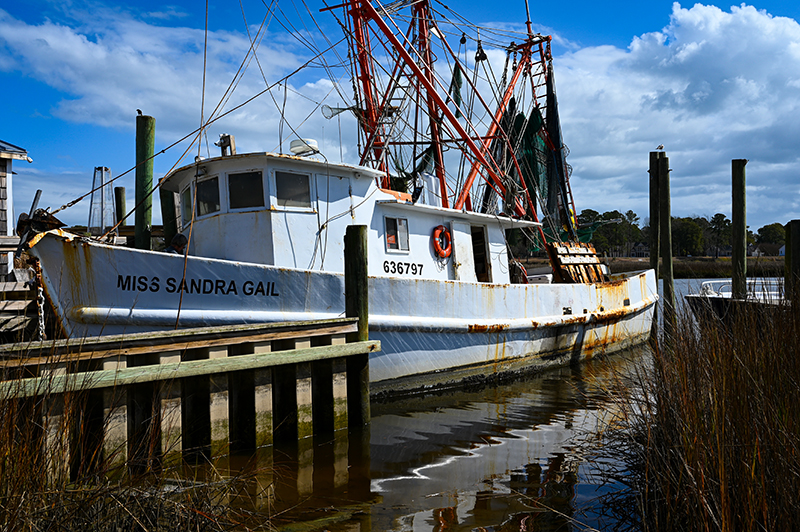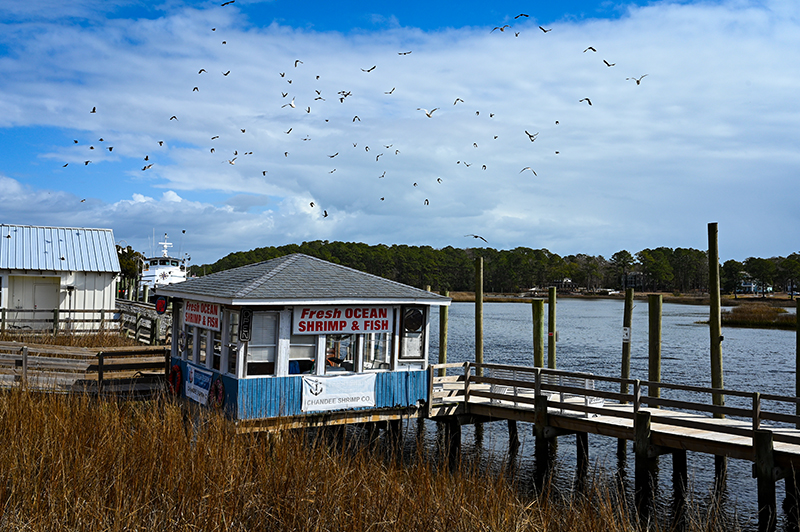 Spent a week eating our weight in seafood…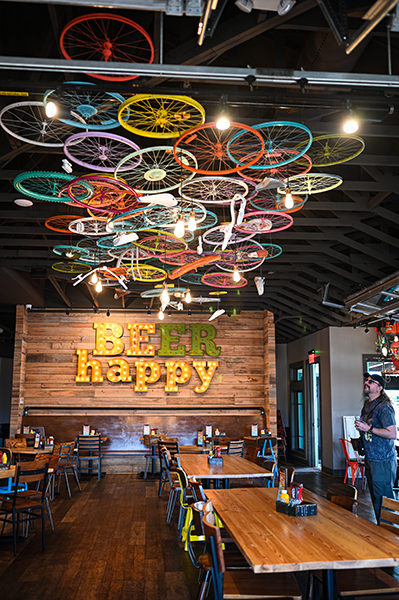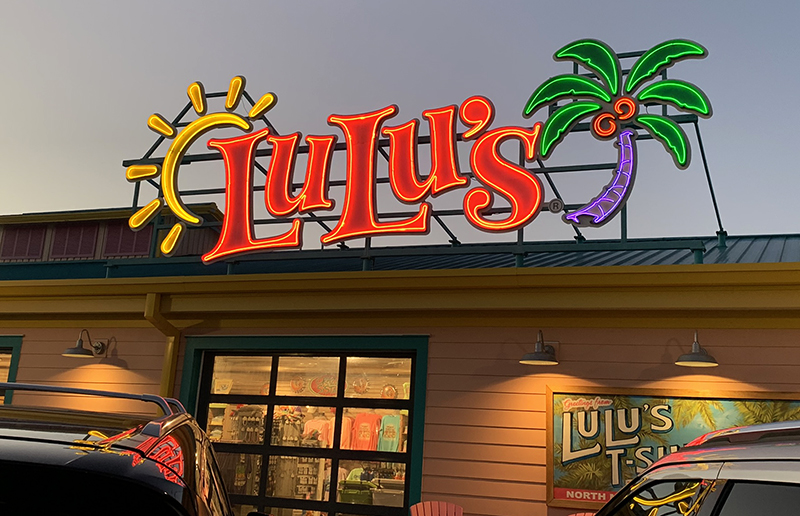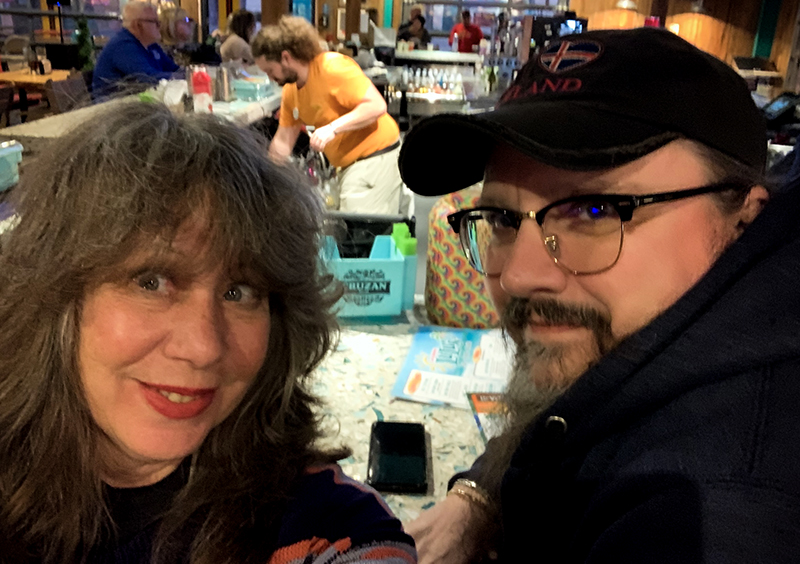 Took a distillery tour – beer, not bourbon.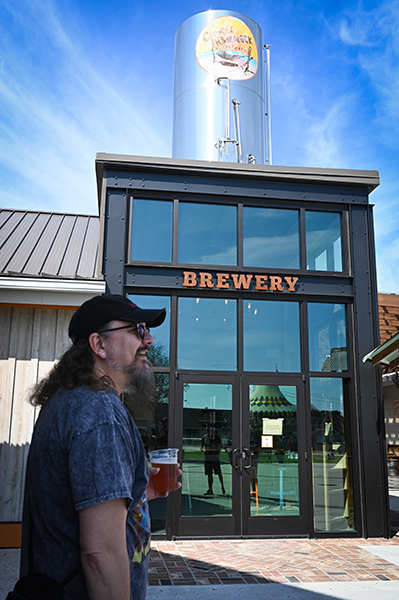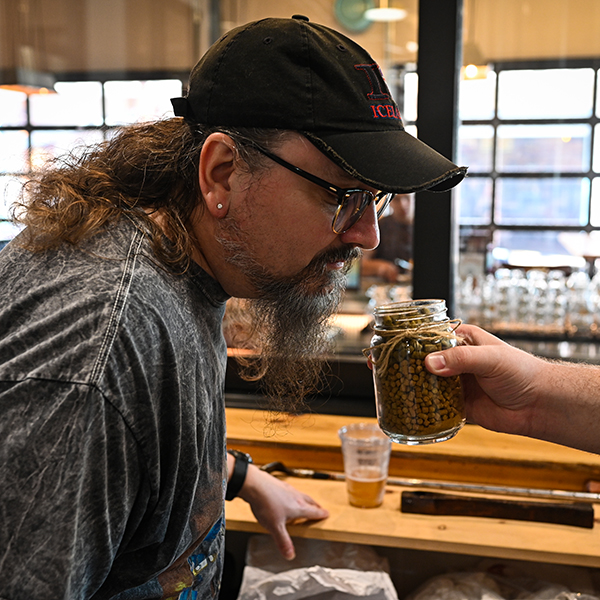 Engaged in gluttony at a seafood buffet one night. And caught a show at the Carolina Opry another night.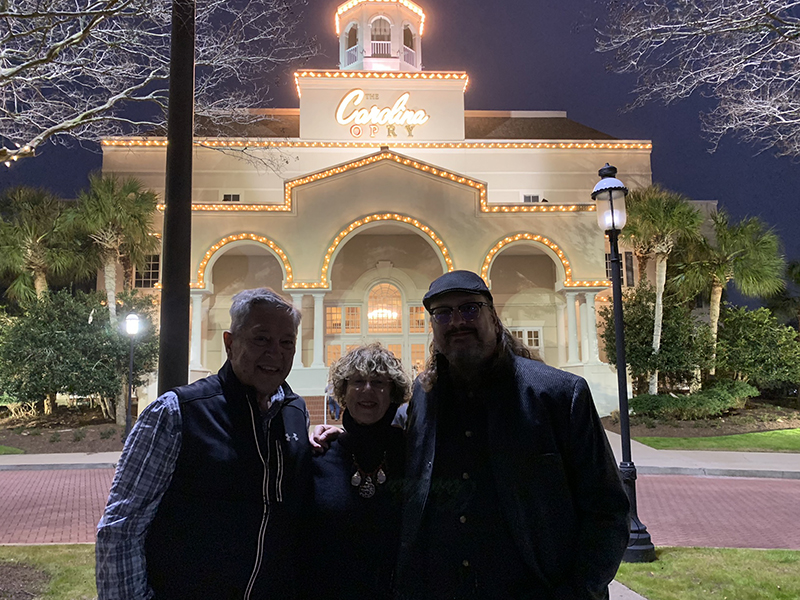 Myrtle Beach is highly developed. There's condos and retail shopping from one end to the other. All kinds of shopping choices – from high brow to…well…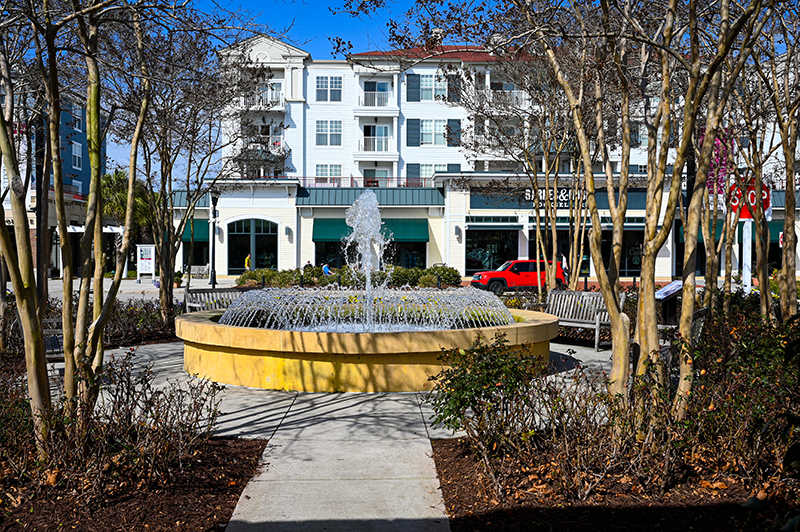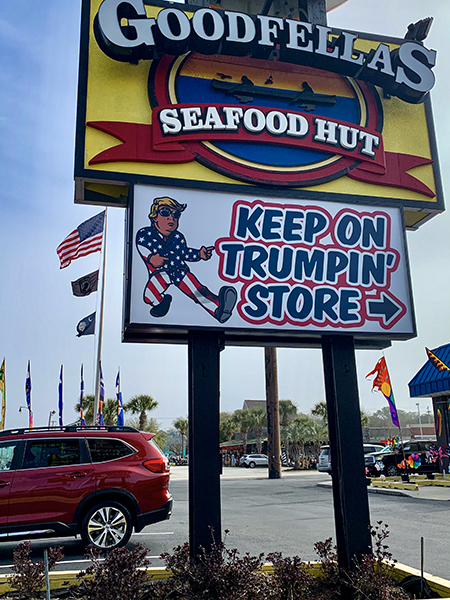 A crazy misty fog rolled in from the ocean several mornings, but burned off by afternoon.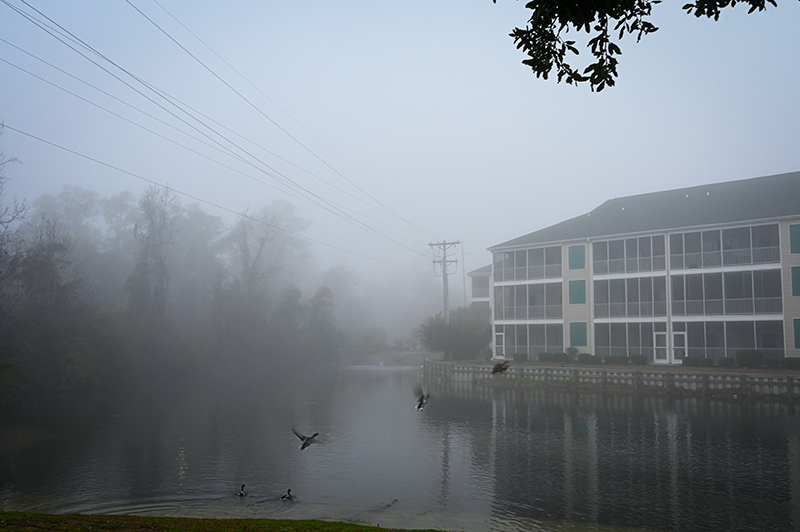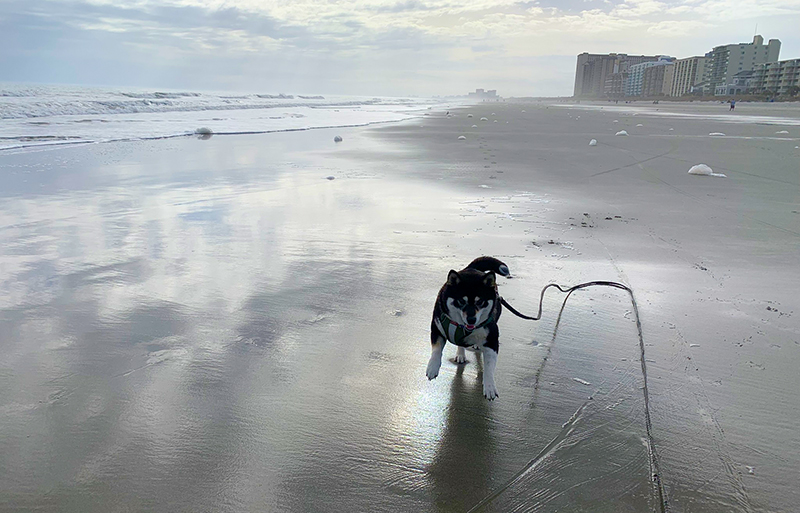 We had fun horsing around Myrtle Beach. And loved spending time with family!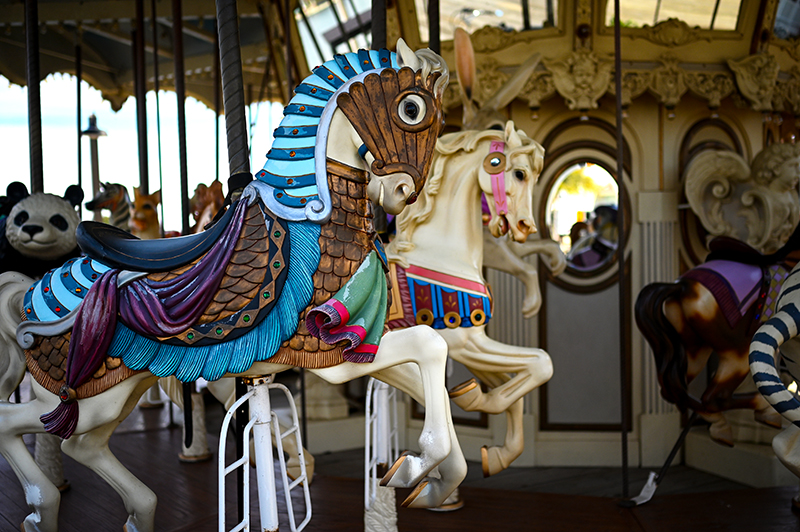 Ten days later we rolled back home. Our cats were happy to see us.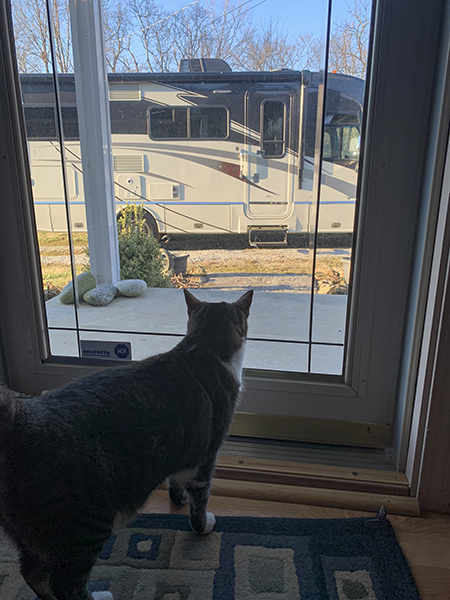 Glad we chose a Carolina vacation this year. It was a nice change from the Florida Panhandle where we usually go in the winter.
By the way – For the best dang beach station you've ever heard, check out 94.9 The Surf  – Motown, R&B, Doo Wop. They have a free streaming app. Still listening to it!