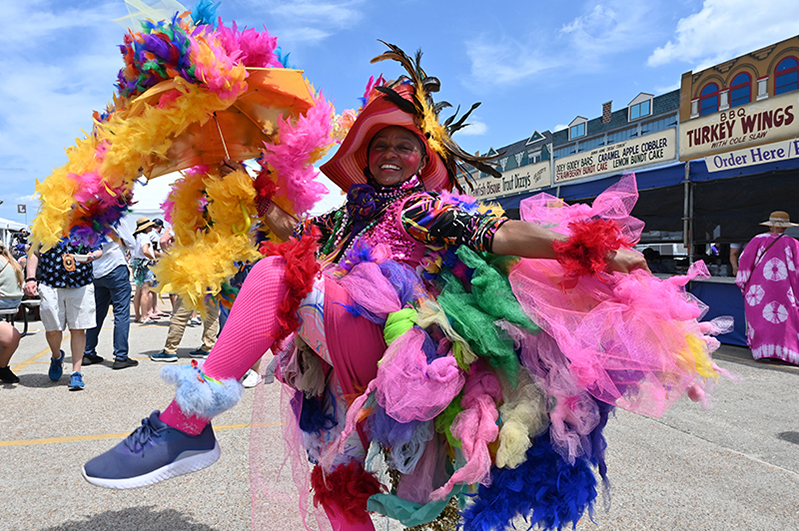 I had an opportunity to be a volunteer photographer for the New Orleans Jazz & Heritage Festival this year. Jazz Fest, baby!
Being a photographer at the Jazz Fest was definitely a Bucket List item. They chose their photo staff by juried selection, and it took me 2 years to qualify. Then the Jazz Fest was cancelled for 2 more years due to Covid. So I've waited a long time to come here!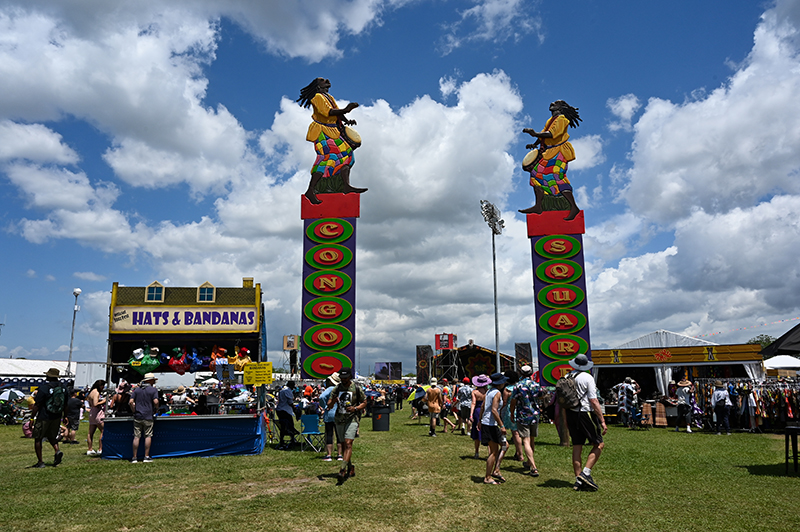 The Jazz Fest is held over two weekends. It's a gigantic festival, spread across the New Orleans Fairgrounds and Race Track. There were 13 stages with simultaneous bands, huge food and merch areas, and lots to see and do.
Photographers were assigned a particular weekend and areas to shoot. There were 9 of us that first weekend, and my assignment was to capture the Culture of Jazz Fest in the lower half of the fairgrounds.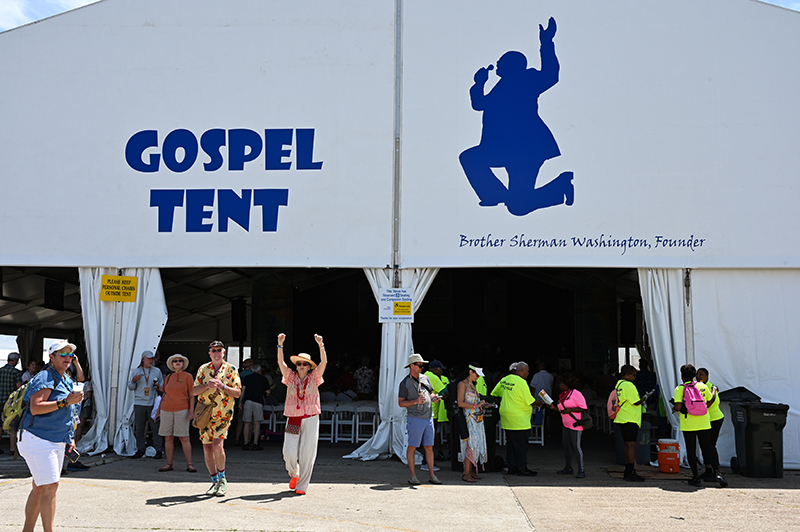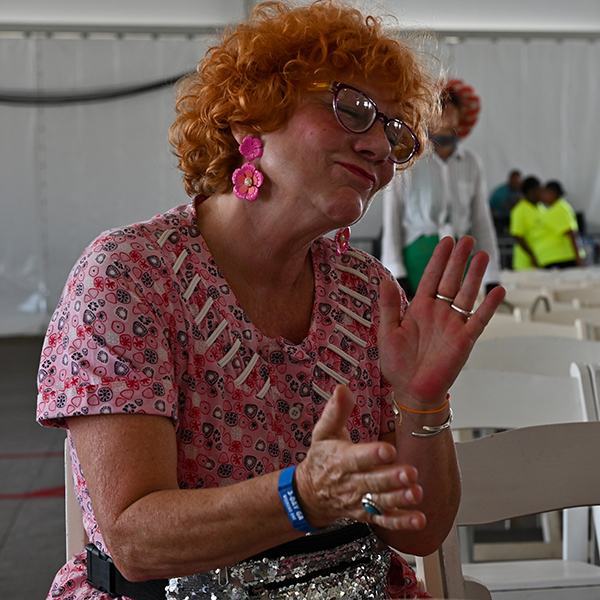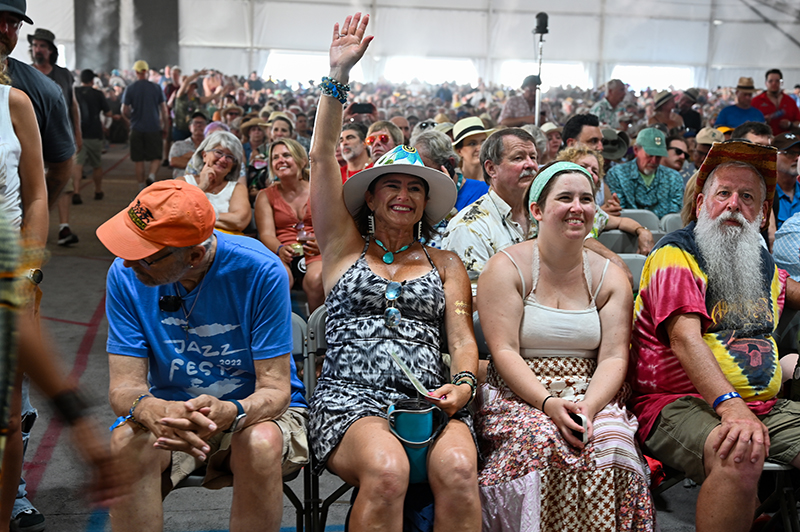 My area included the three big tents – Gospel, Blues, and Jazz. While I was not assigned to photograph the bands, I did have a Photo Pit pass that let me wander right up to the stage.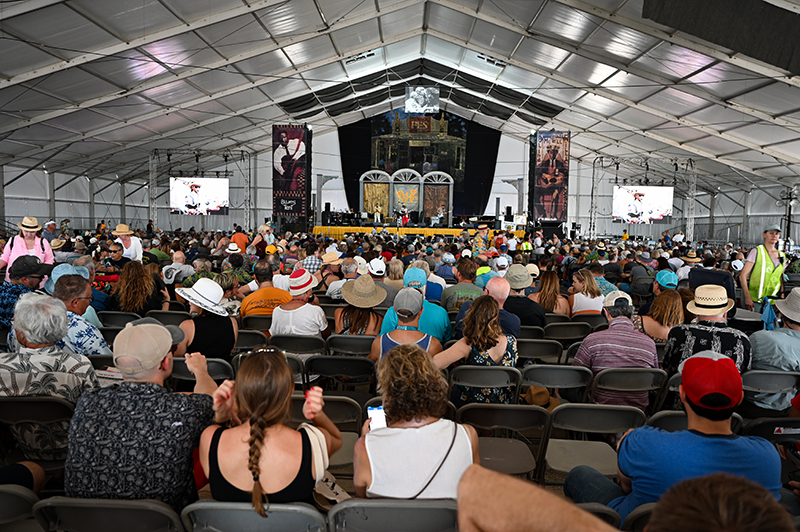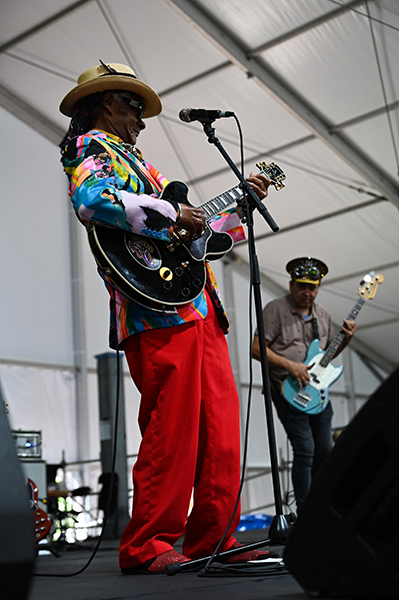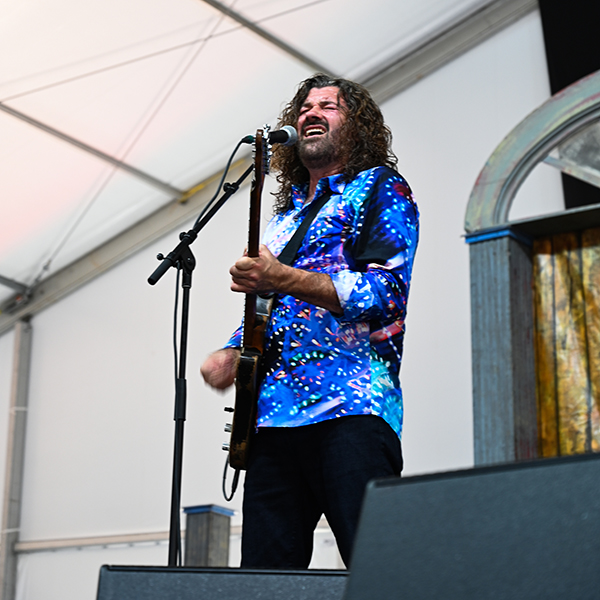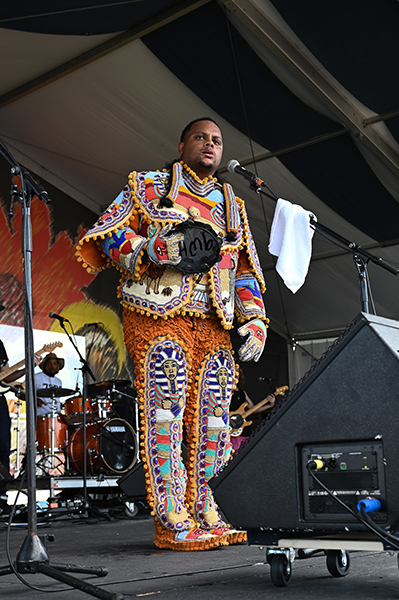 In addition to world class musicians playing all day long, there was lots of activity going on elsewhere. The crowds grew larger as the weekend wore on, and people were friendly and in a good mood. Like Woodstock only with bathrooms.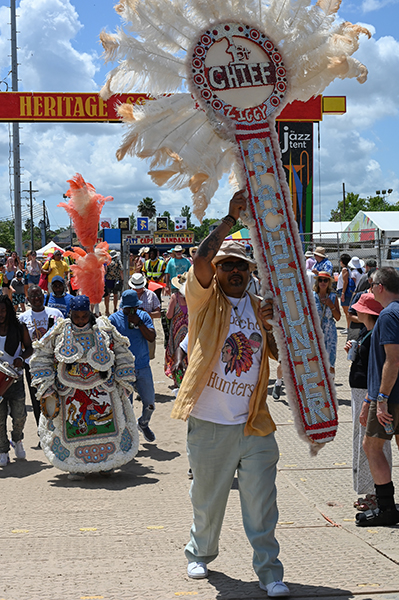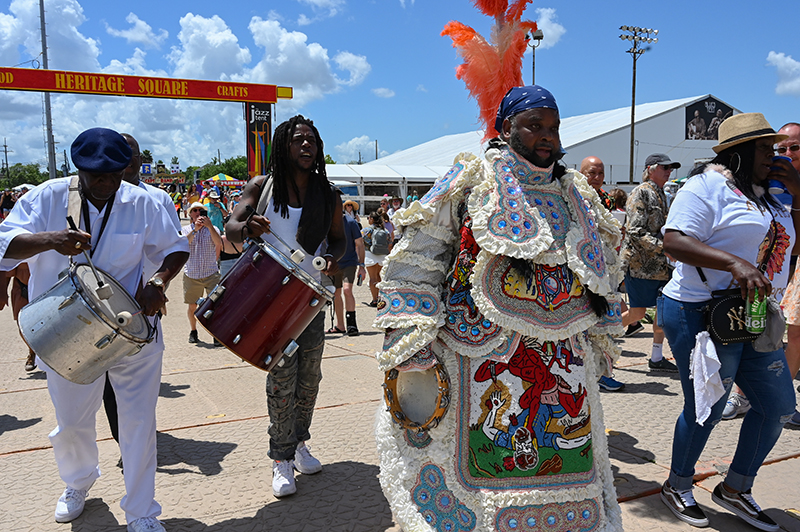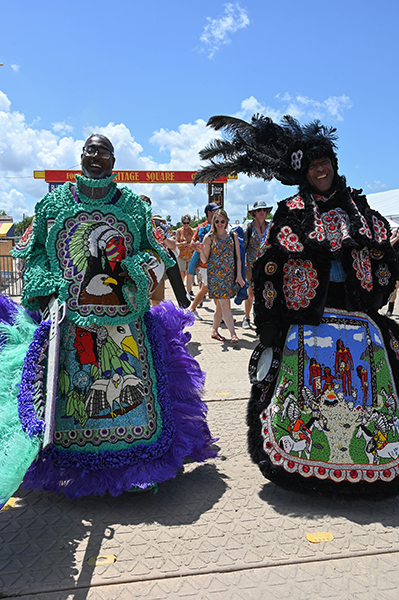 Part of my assignment was to document all the artist booths in my section. The Jazz Heritage Foundation keeps an extensive archive of every event and vendor, and the volunteer photographers are key to that goal.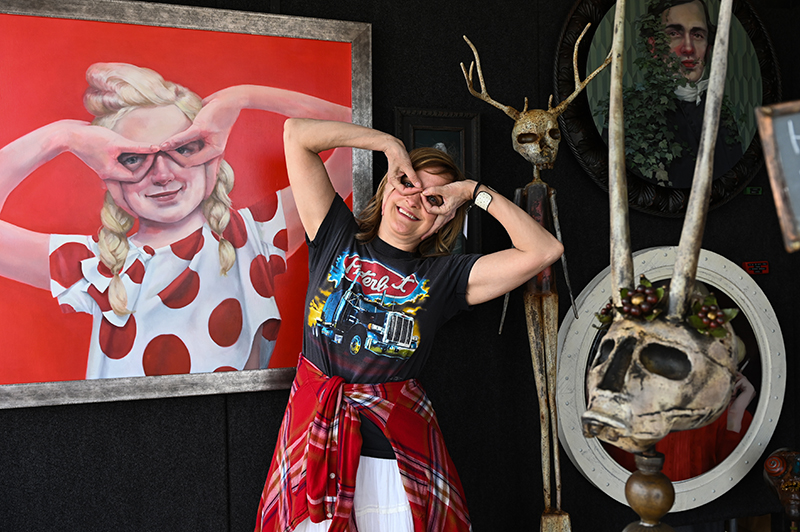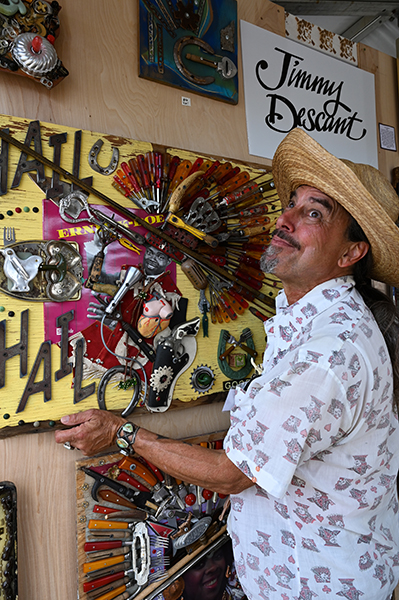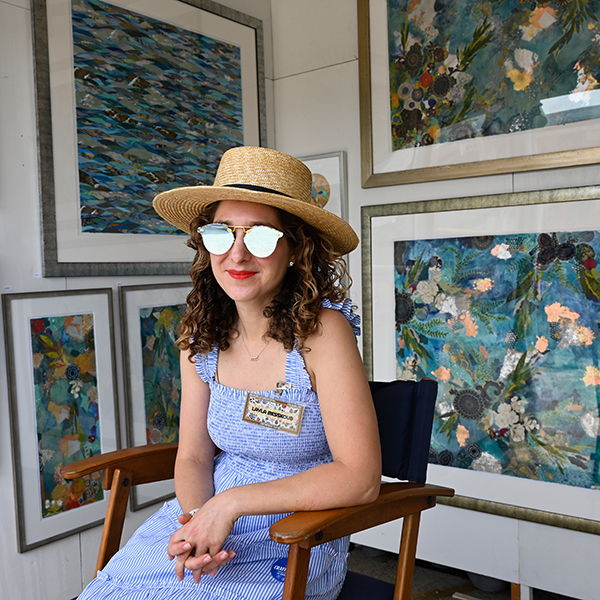 The weather was hot and humid, and for the most part there is no shade at the festival. Folks who had been here before knew to bring umbrellas and hats for a long day in the sun.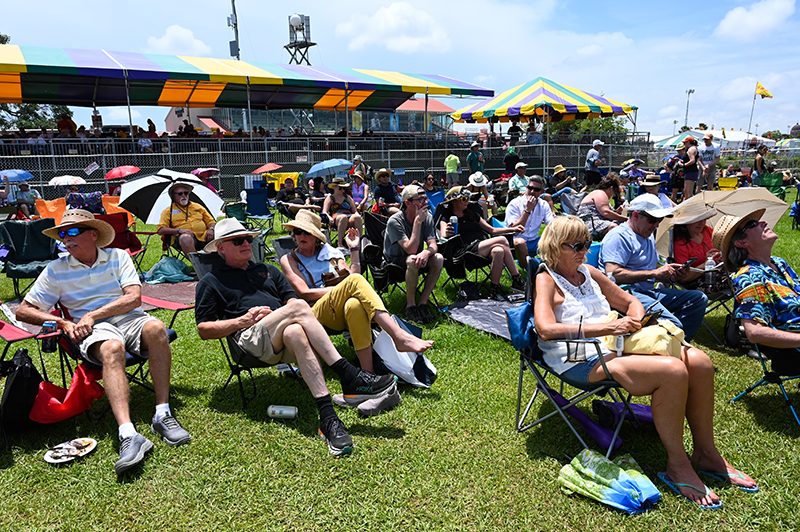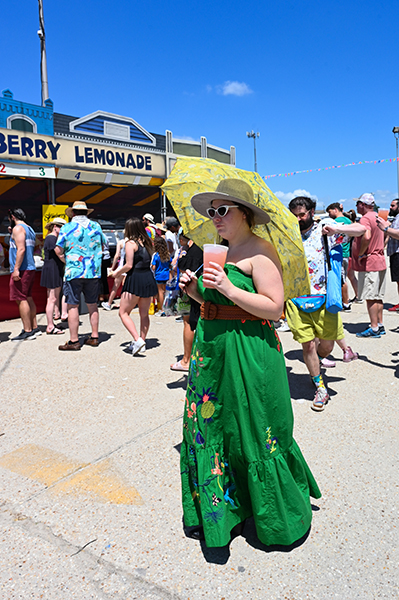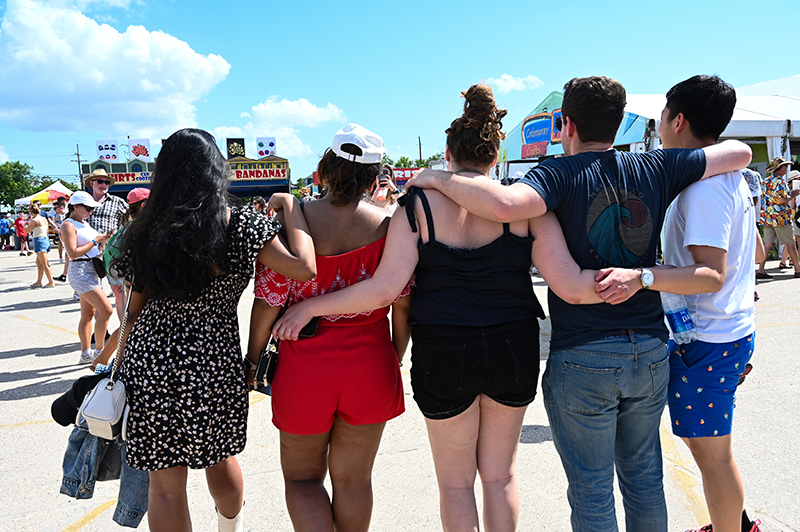 I spent a lot of time walking around the festival, shooting "culture" and enjoying myself. When the sun got too much, I dove into one of the big tents for some shade.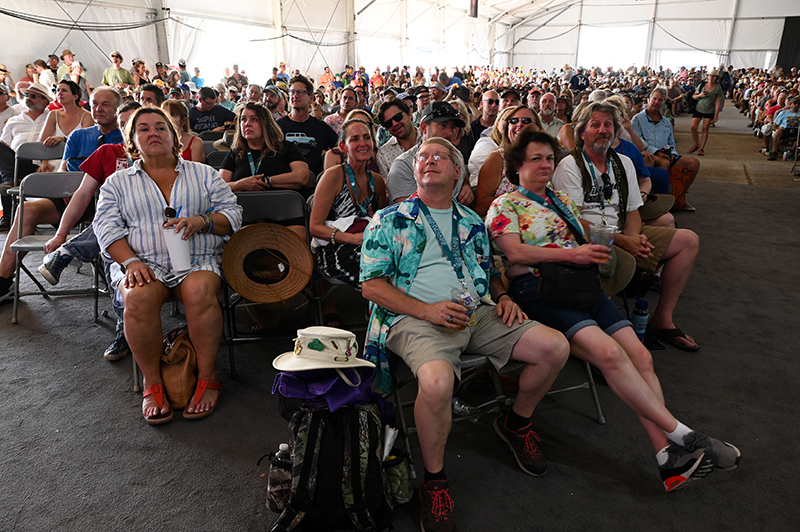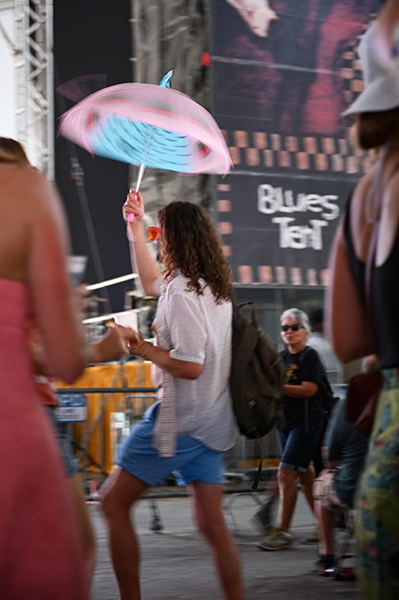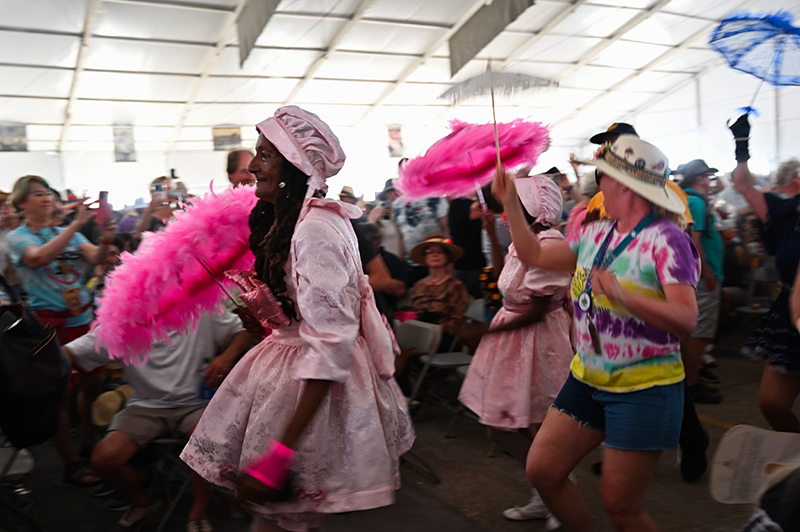 The Kids Tent was also in my sector. Saw a great drum corps there.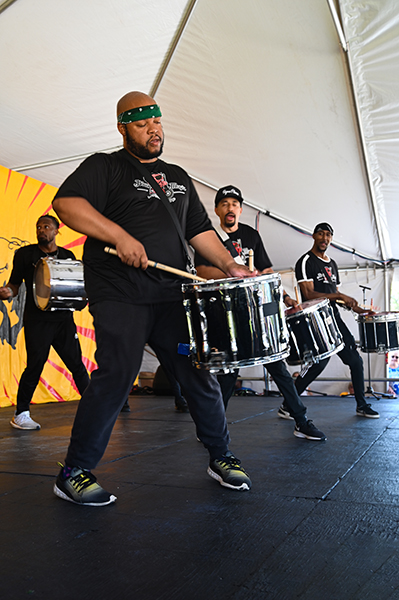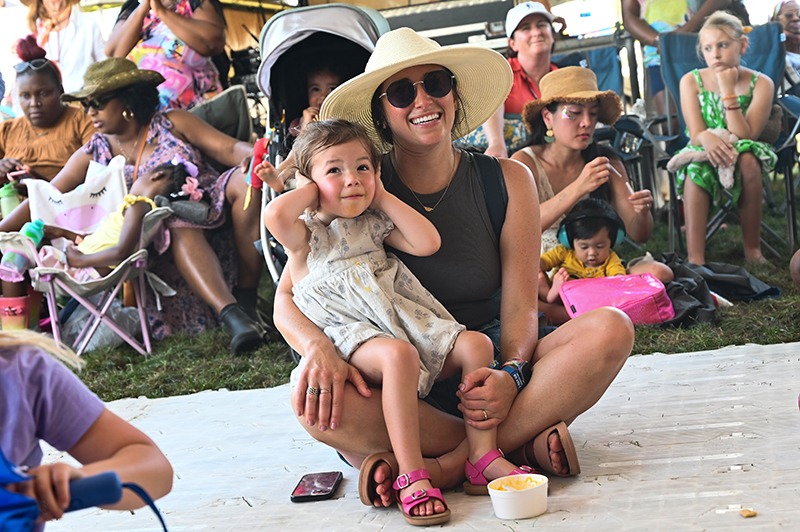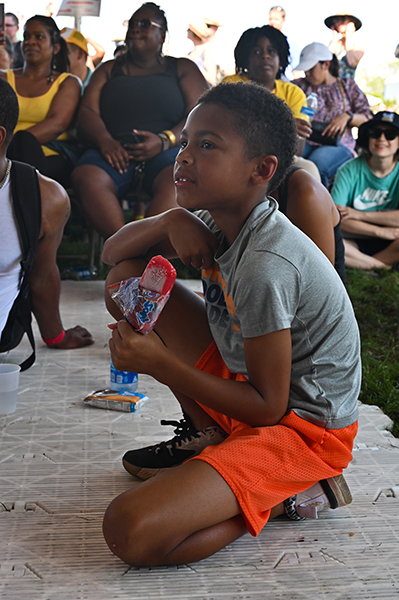 Jazz Fest is renowned for its local food vendors. All manner of Louisiana Cajun cooking can be found here, from alligator pie to crawfish beignets. Part of my assignment was to photograph Food Area 1 – the big stretch of food vendors in the center of the track.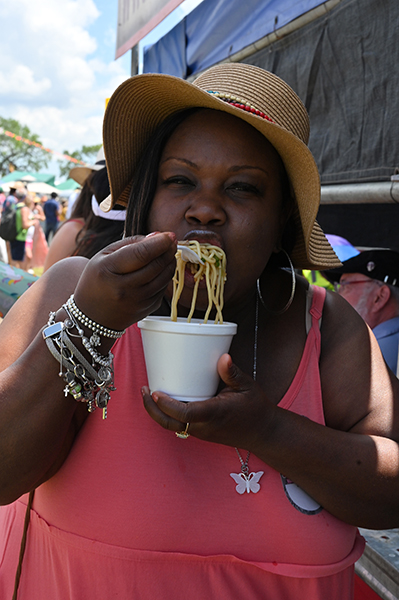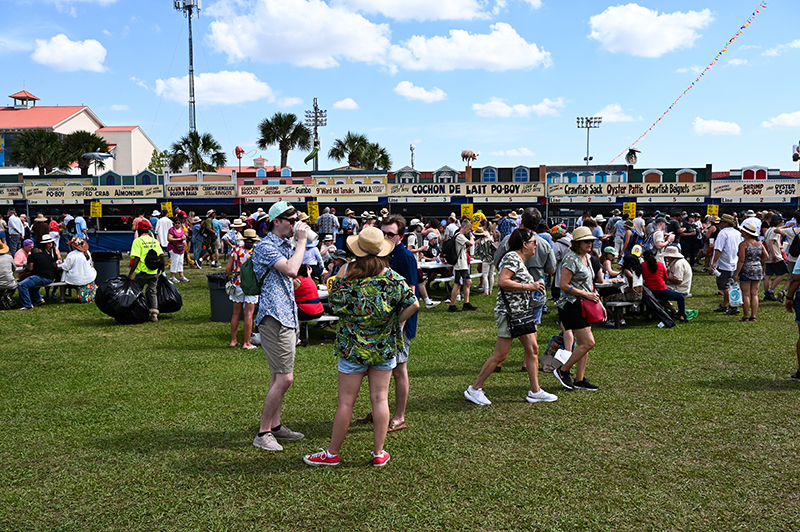 By Sunday the heat became a significant factor. Folks stuffed into the big music tents, sweaty and swooning. To make matters worse, the tents had misters above the crowd which increased the humidity to a point where it could have rained inside.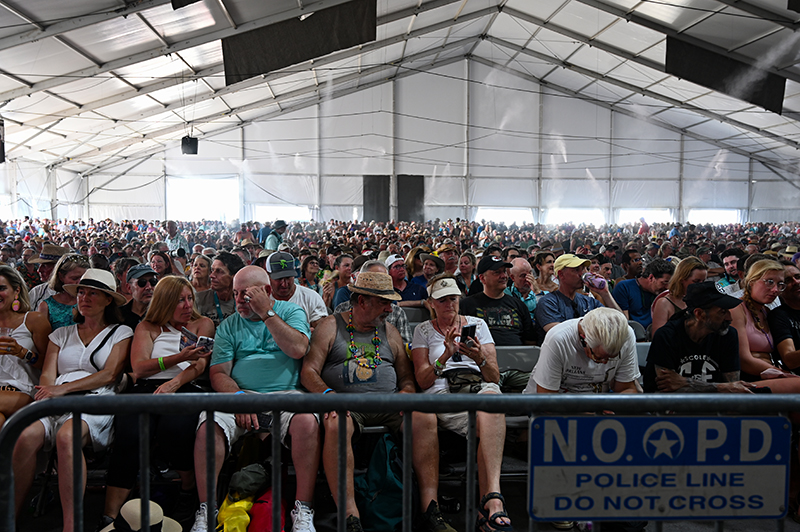 The only relief from the heat was the air-conditioned grandstand. My photo pass allowed me access to their hospitality suite with free food and drinks. I spent 90 minutes outside shooting, then would sit inside for another 30 to cool down. Tempted to take a nap in there!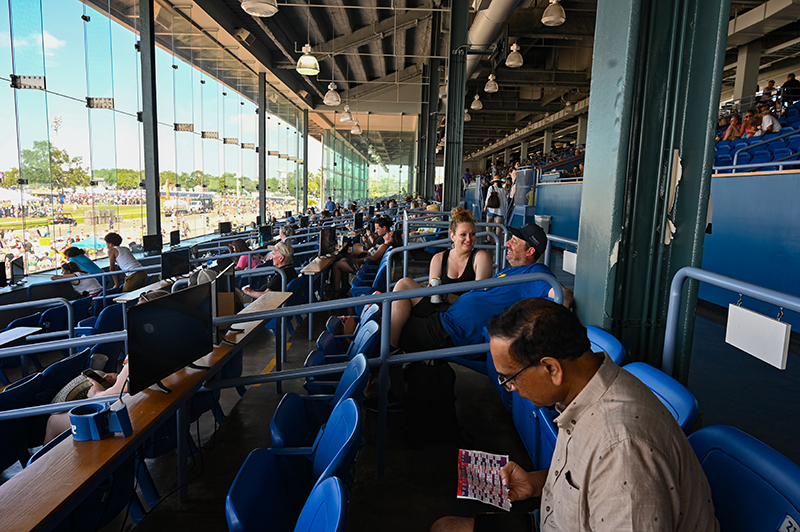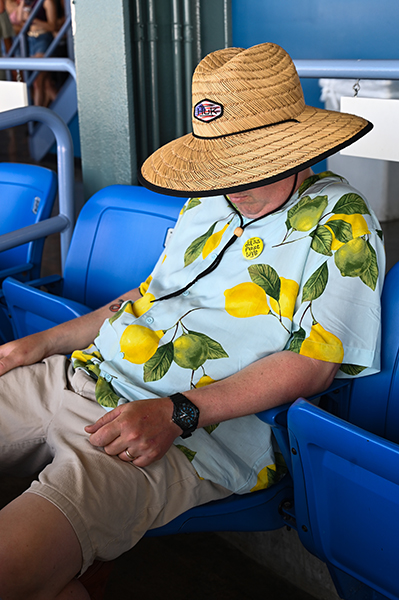 Did I have a good time at Jazz Fest? Absolutely! Would I do it again? Probably not! It was a long weekend on my feet, and I'm just not able to handle the sun and heat anymore. But I'm sure glad I came!