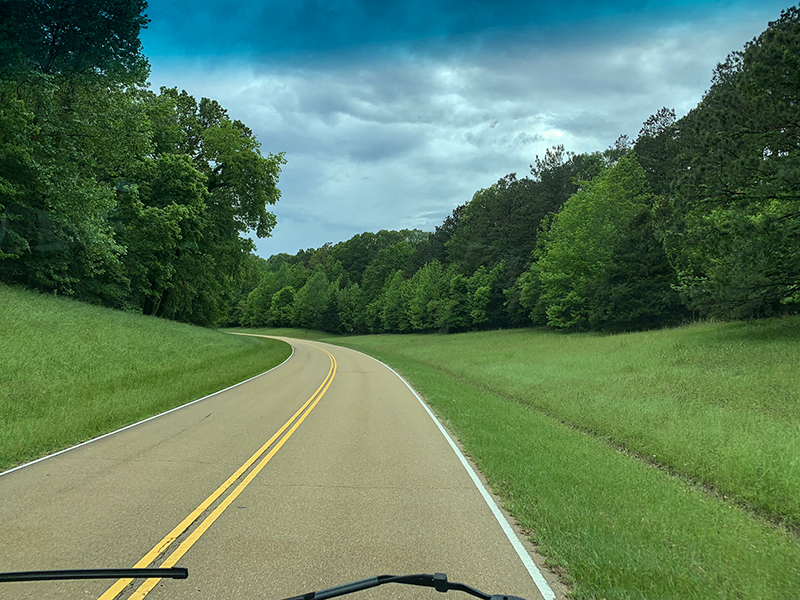 Natchez Trace Parkway is one of the longest National Parks, and probably the least well known. Running a total of 440 miles, the Trace is a thin corridor of protected land that stretches from Nashville Tennessee to Natchez Mississippi.
We travelled the length of the Natchez Trace Parkway on our way to New Orleans. It was a two-day trip in the height of spring, and a tonic to the soul.
Before steamboats were invented, Midwest farmers and trappers would transport goods down the Mississippi River on rafts, to be sold at the Port of New Orleans. After selling their wares, they would walk back home on the Natchez Trace – a trek that could take several months.
Now that route is a national park. It's a slice of history which you can enjoy from the comfort of an automobile.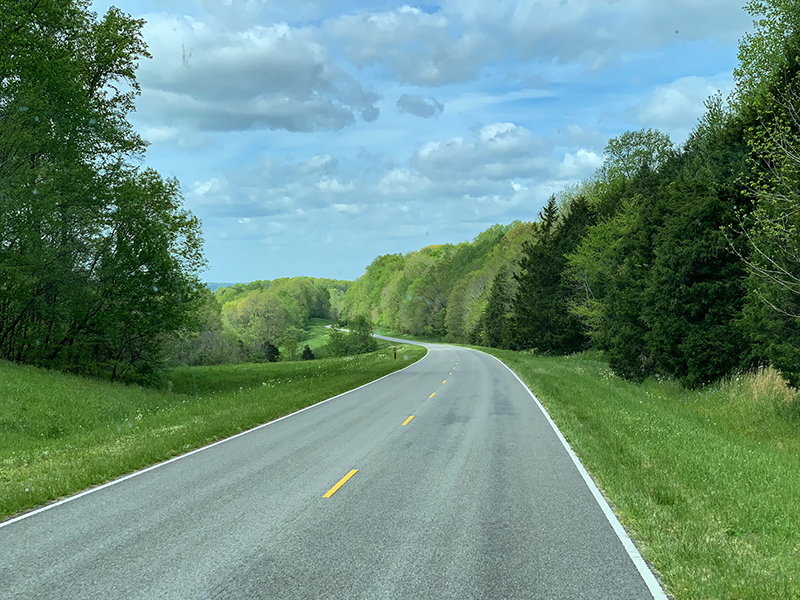 Traveling the entire Natchez Trace is like a two-day mediation in your car. Or, in our case, an RV.  Because this is a national park, there are no services or commercial stores on the parkway. And the speed limit is just 50 mph. It's a slow, immersive experience through serene landscapes that refresh all the senses.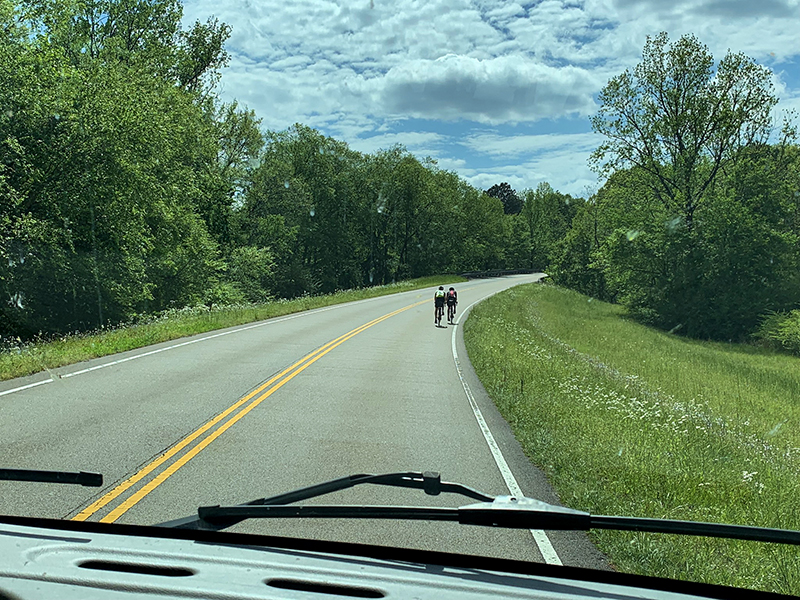 The Trace is a popular bicycle trail because there is hardly any traffic, and trucks aren't allowed at all. Most of the day we had the parkway to ourselves. Every 20 minutes or so we'd see another car go by.
Along the way are historic sites, observation points, and picnic areas. If you really need a dose of civilization, there's plenty of little towns just a few miles off the parkway.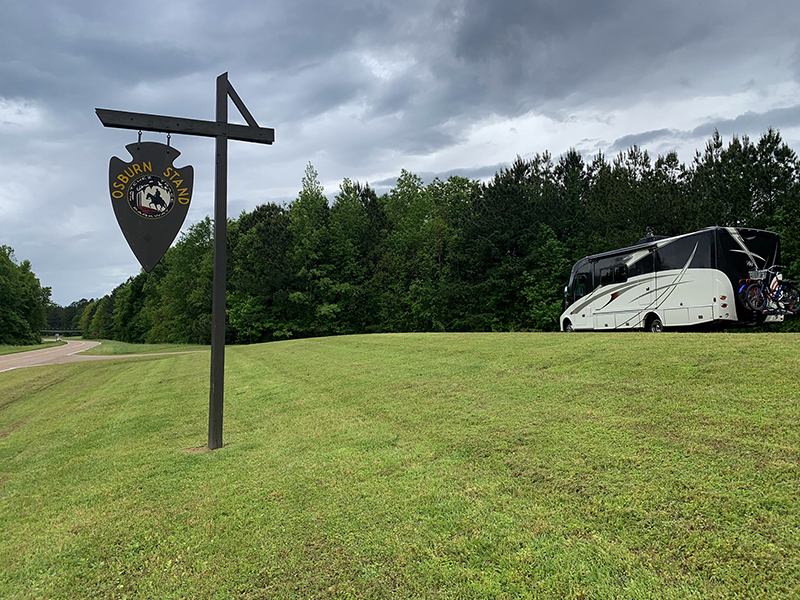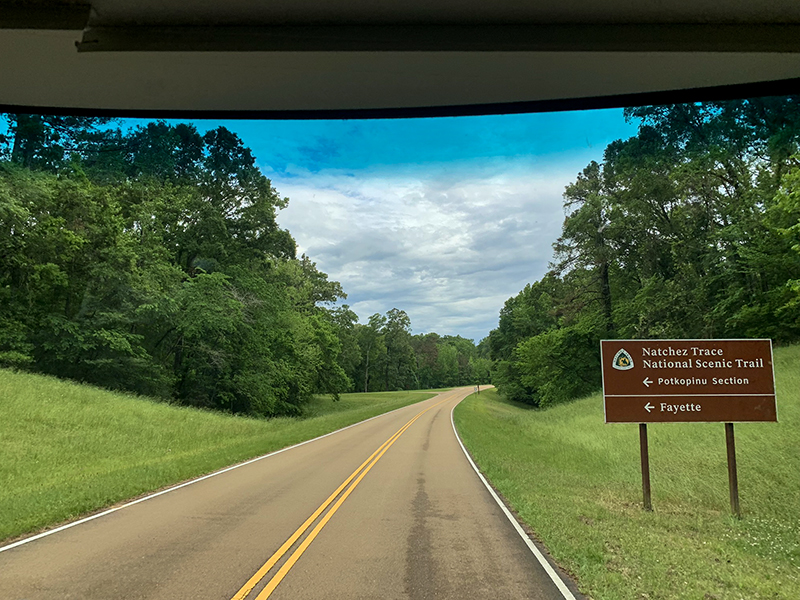 Merriweather Lewis (of Lewis & Clark fame) retired along the Natchez Trace after his great expedition. He died here under suspicious circumstances, and his burial monument has a broken column signifying a life cut short.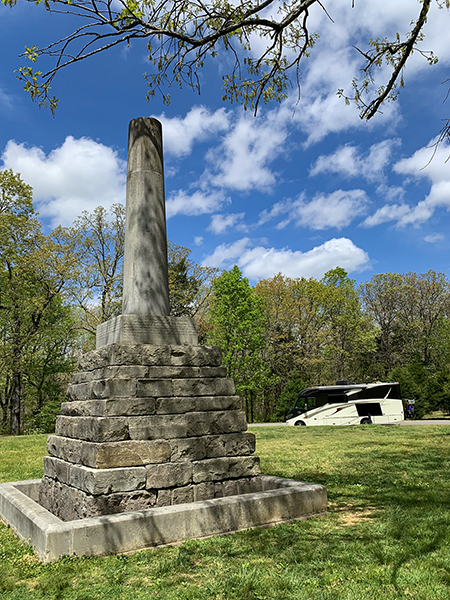 The Trace was once Choctaw Indian territory, and there are several Indian mound sites to explore.
We took our time on the Natchez Trace, picnicked along the way, and enjoyed a calm, relaxing journey. Sure beats the rush of interstate travel!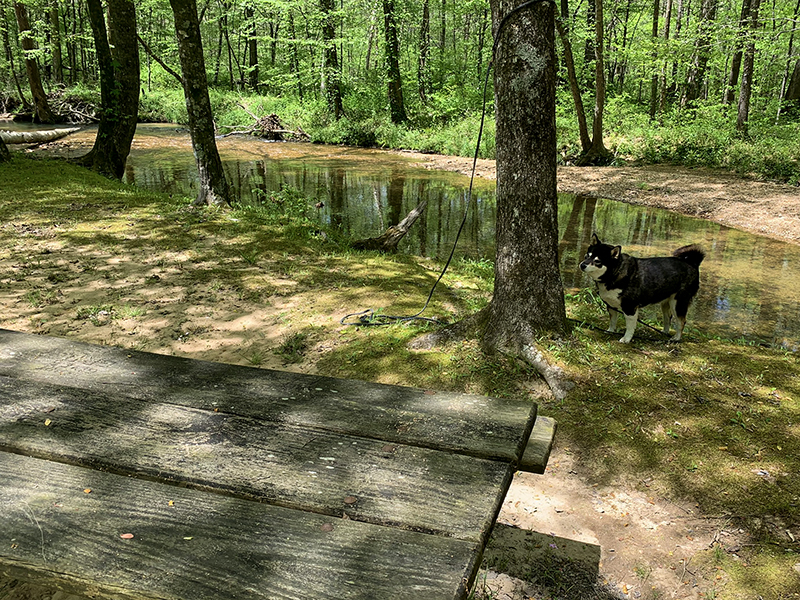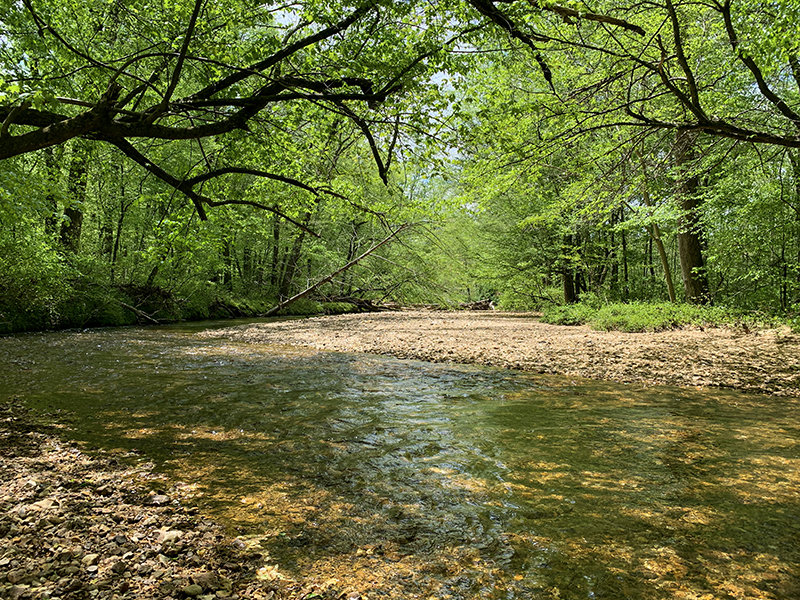 The landscape grew lusher as we traveled south. I was surprised to find Mississippi so heavily forested.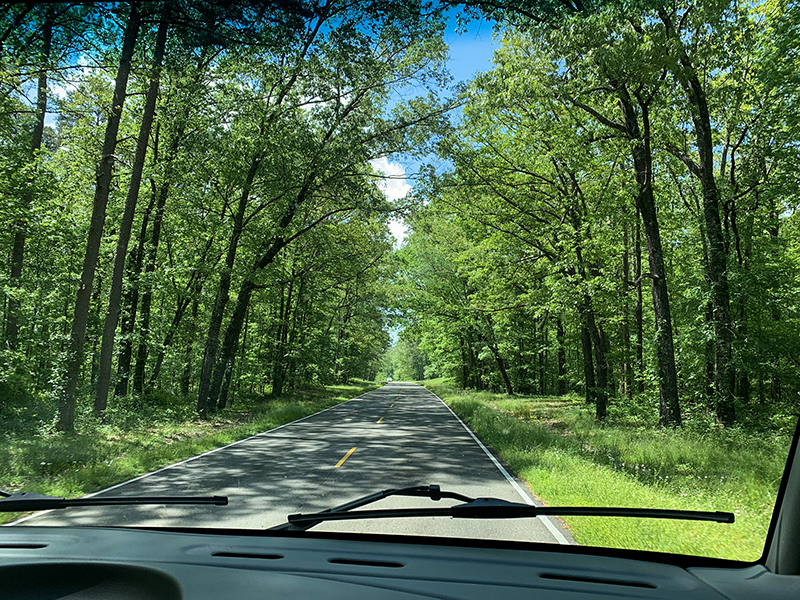 However, central Mississippi is currently under siege by the voracious Southern Pine Beetle. For about 100 miles, every pine tree was either dead or dying. A terrible loss that the state is struggling hard to control.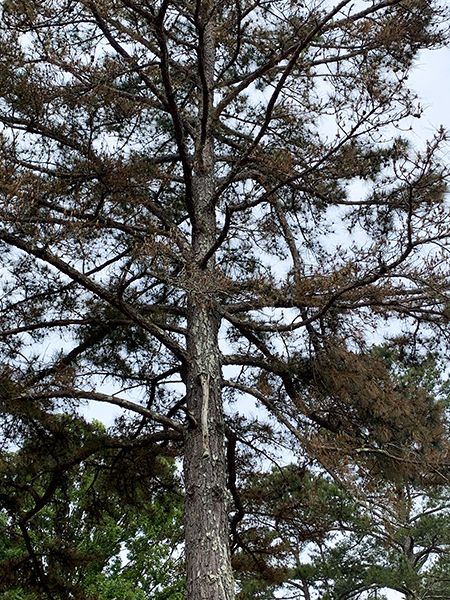 Much of the Trace is bordered by woods, and sometimes the unexpected can happen. We came around a curve to find a large tree blown across the parkway. A group of contactor guys traveling in the opposite direction jumped out of their pickups and got to work with circular saws. They cleared a path for traffic before the Park Rangers had a chance to respond, and we were on our way after only a short delay.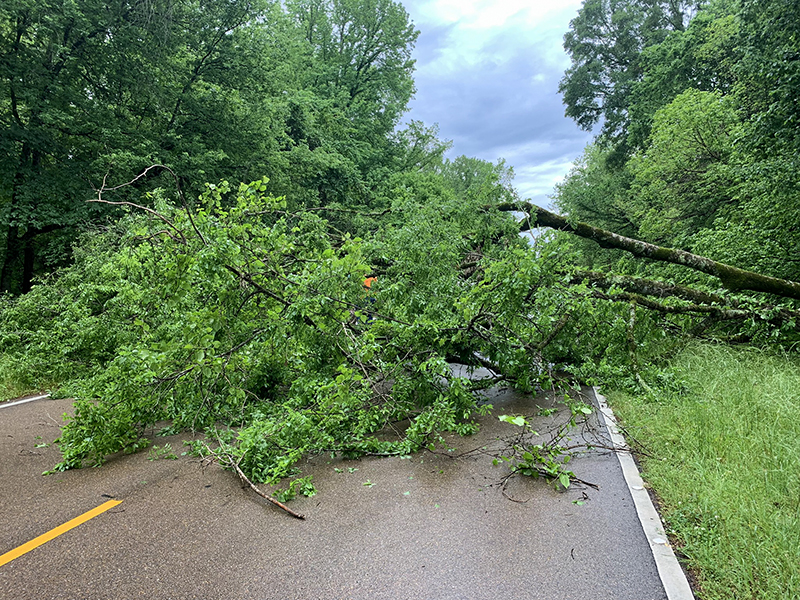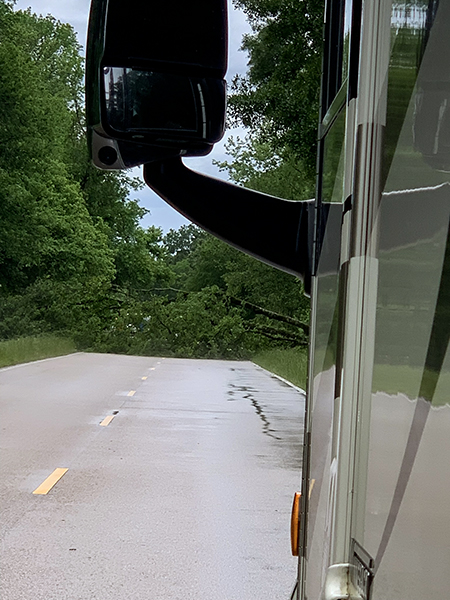 The Japanese phrase "forest bath" means taking a long walk in the woods. We certainly had a "forest ride" for two days traveling the Natchez Trace. It was a lovely contemplative experience, and we really didn't want it to end.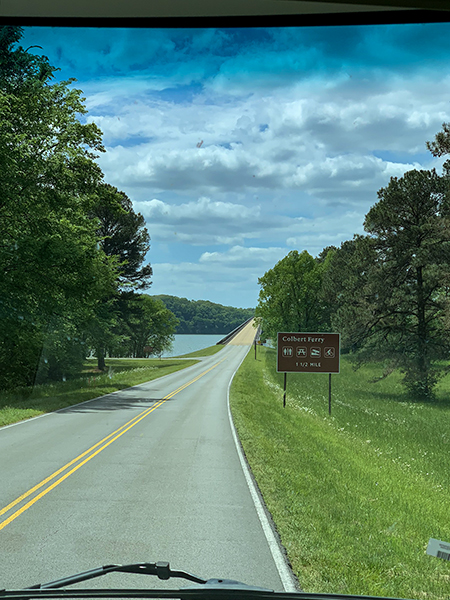 Our woodland adventure was over when we reached Natchez, MS. The parkway ended abruptly, without so much as a fare-thee-well, and before we realized it we'd crossed the bridge into Louisiana.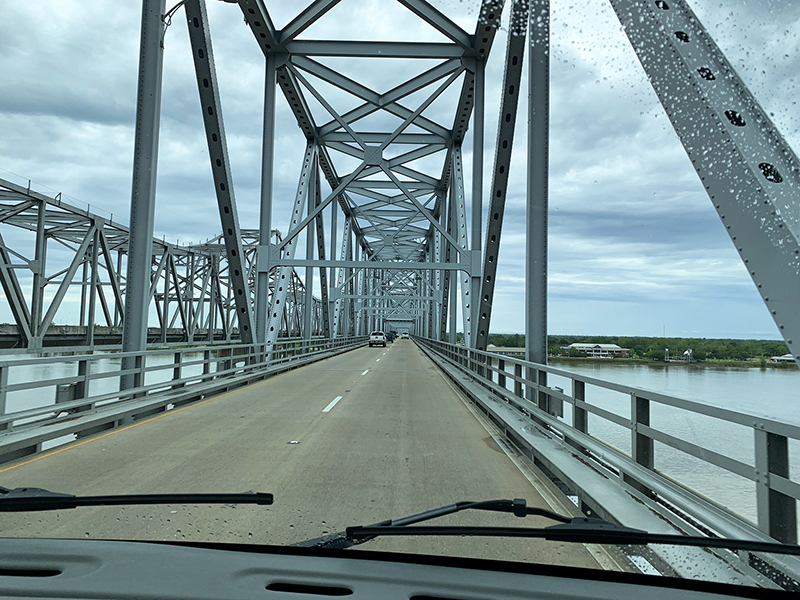 We sure loved our time on the Trace. Just the opportunity to slow down, take in the scenery, and enjoy the splendors of nature for a couple of days was worth the extra travel time.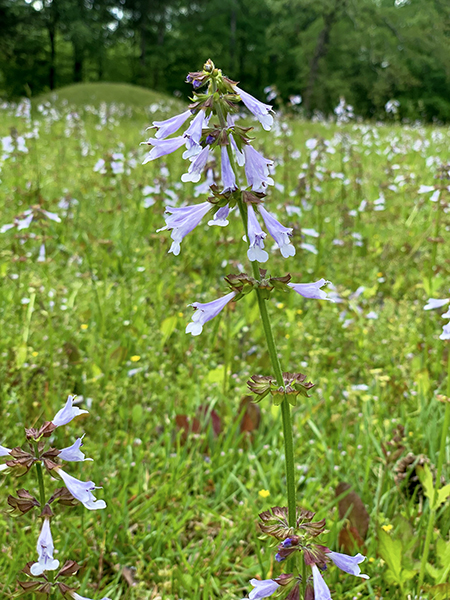 Maybe one day you'll have a chance to see this wonderful National Parkway, even if it's only for a few miles!