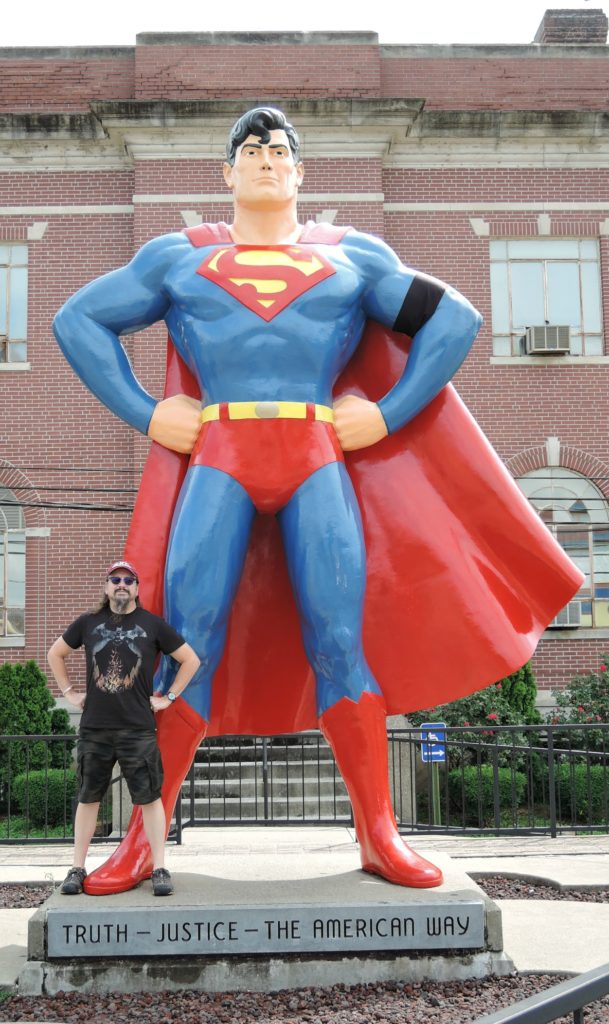 Metropolis Illinois shares its name with Superman's hometown, and that's about where the similarities end. However that hasn't stopped tiny Metropolis (pop. 6500) from celebrating its connection to the champion of Truth, Justice, and the American Way.
In the center of town stands a 30 foot Superman statue. The statue has been replaced a few times because it proved an irresistible target for yahoos who wanted to see if the Man of Steel could really stop a speeding bullet. After a couple of statues succumbed to incoming fire, the city commissioned the current one made of bronze, not steel.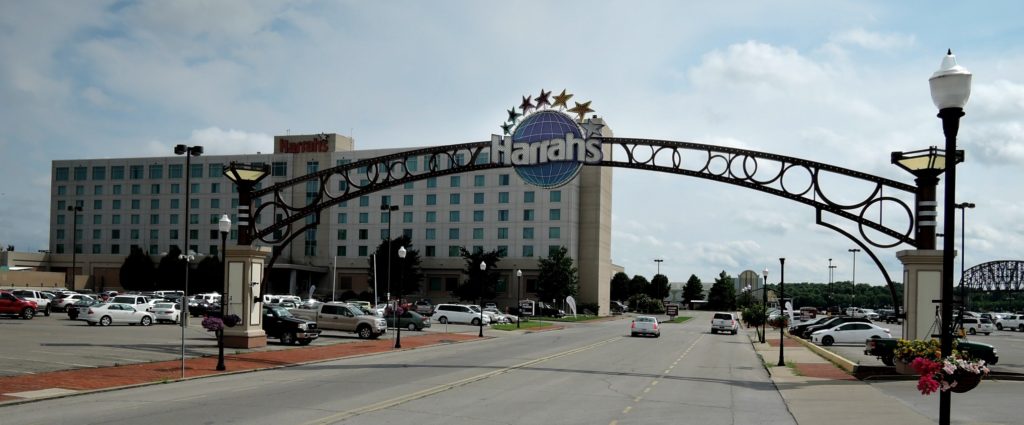 Metropolis is a sleepy little town located on the Ohio River. The sprawling Harrahs Casino complex is on the banks at the edge of town, a hold-over from when state law only permitted riverboat gambling and not land based casinos.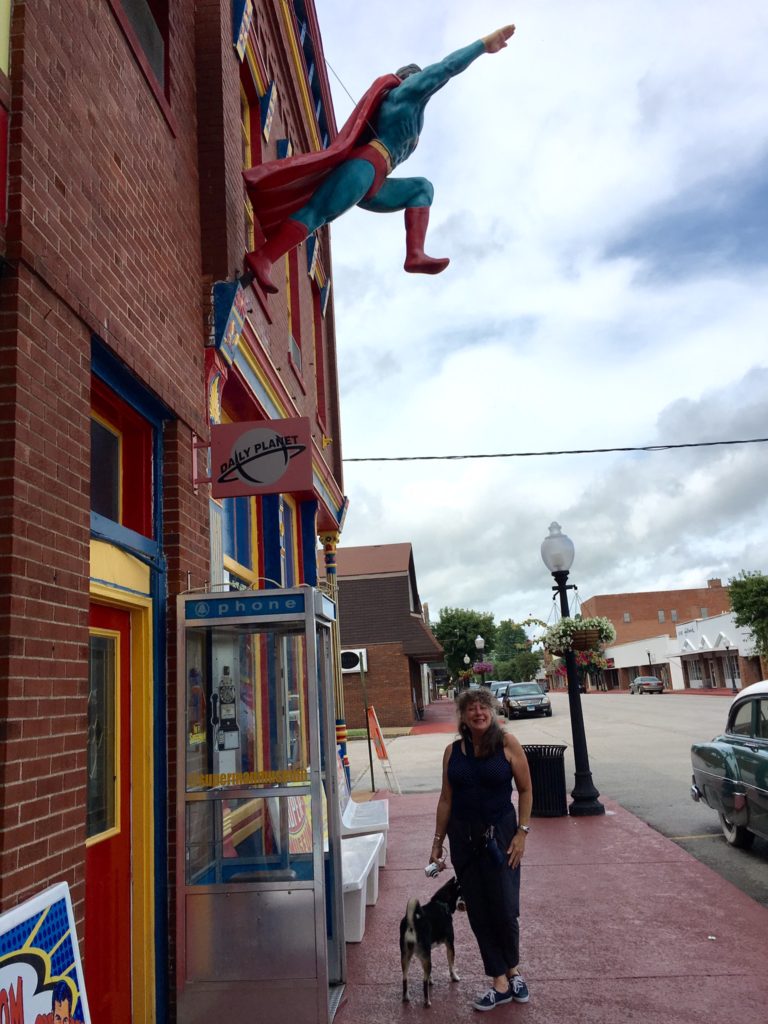 The casino is probably the biggest draw for tourists because downtown Metropolis doesn't offer many other diversions. There's a large Superman gift shop and museum, a smattering of local shops, and lots of empty storefronts. Once a year the town hosts a Superman Celebration which does attract an enthusiastic crowd and a lot of comic book collectors.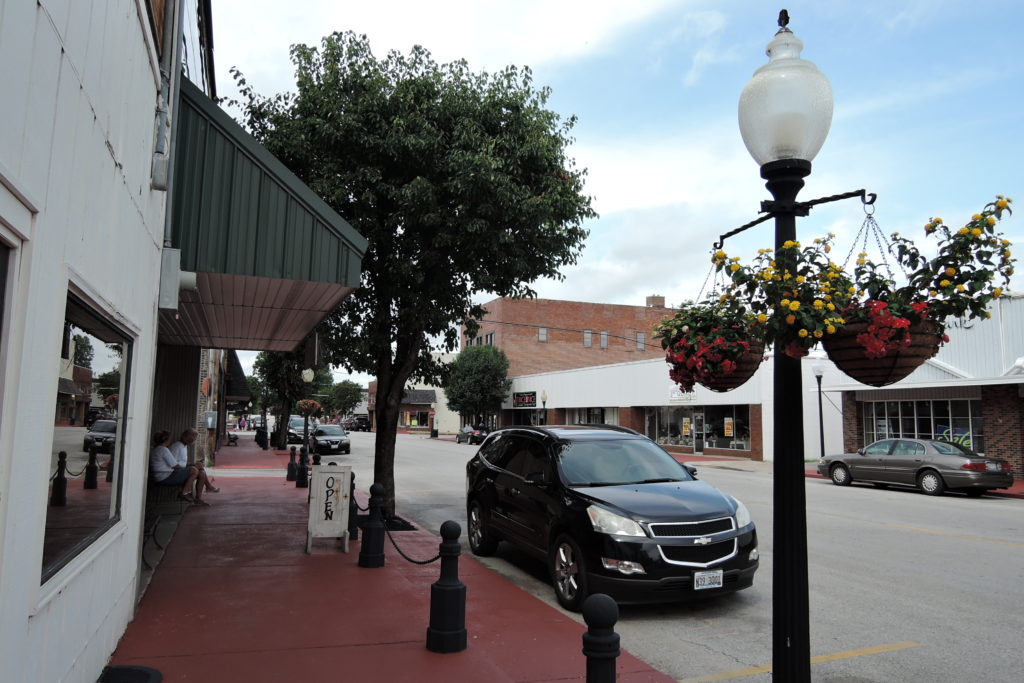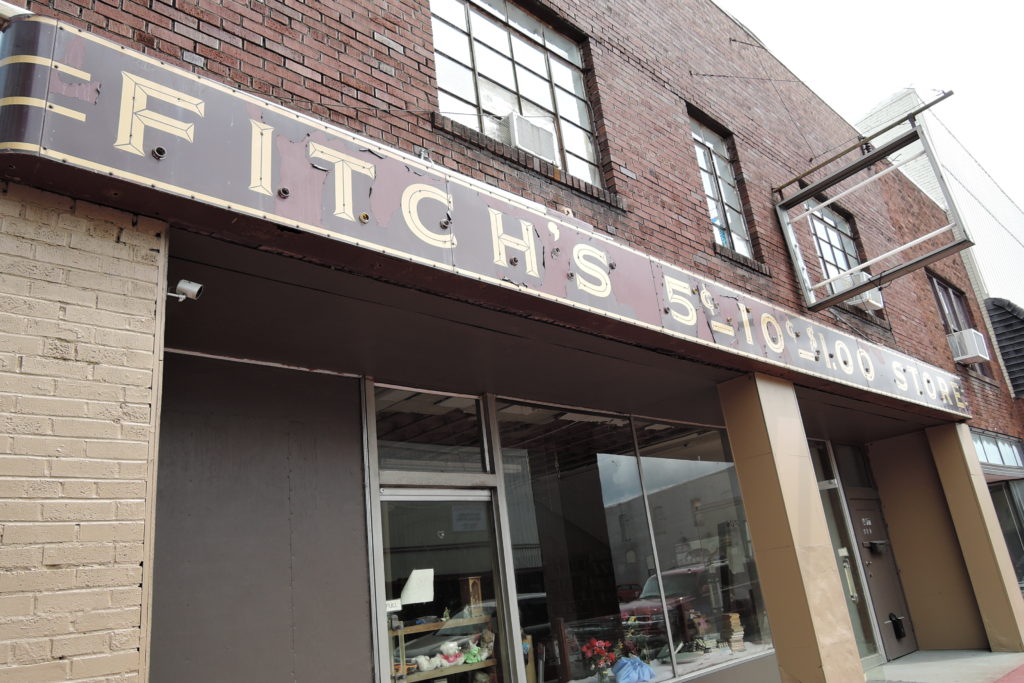 We camped at nearby Fort Massac, Illinois' first state park. The fort was a pleasant walk from the campground, and we learned that this area has been occupied for centuries – first by Spaniards (1500's), then as a French outpost (1700's), followed by Americans.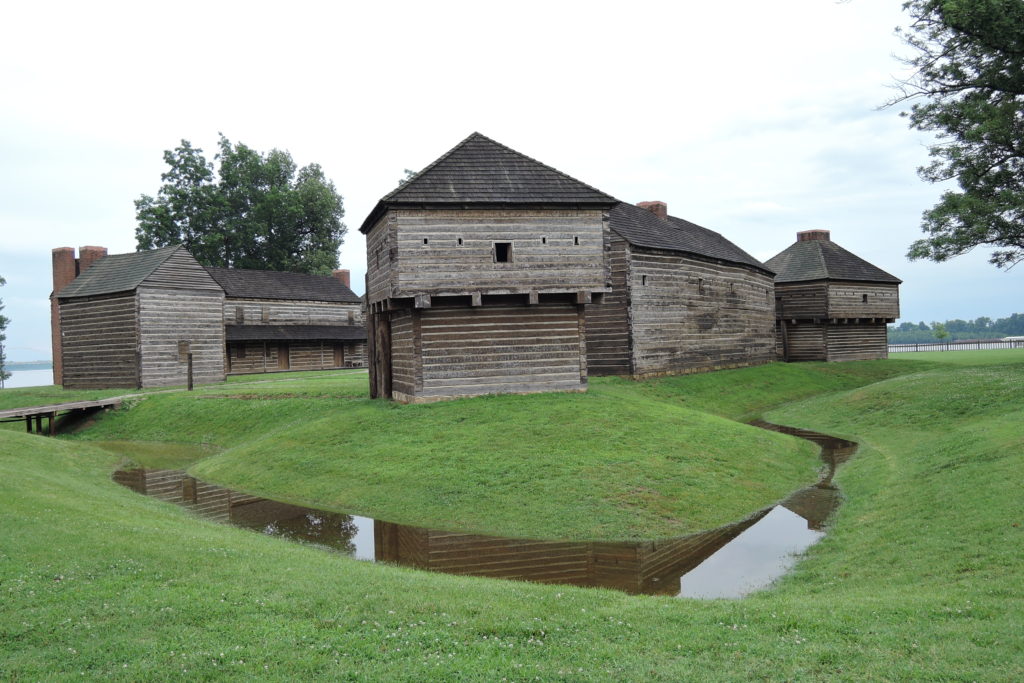 George Rogers Clark was sent here by George Washington to establish a garrison and a tall statue of Clark overlooks the Ohio River.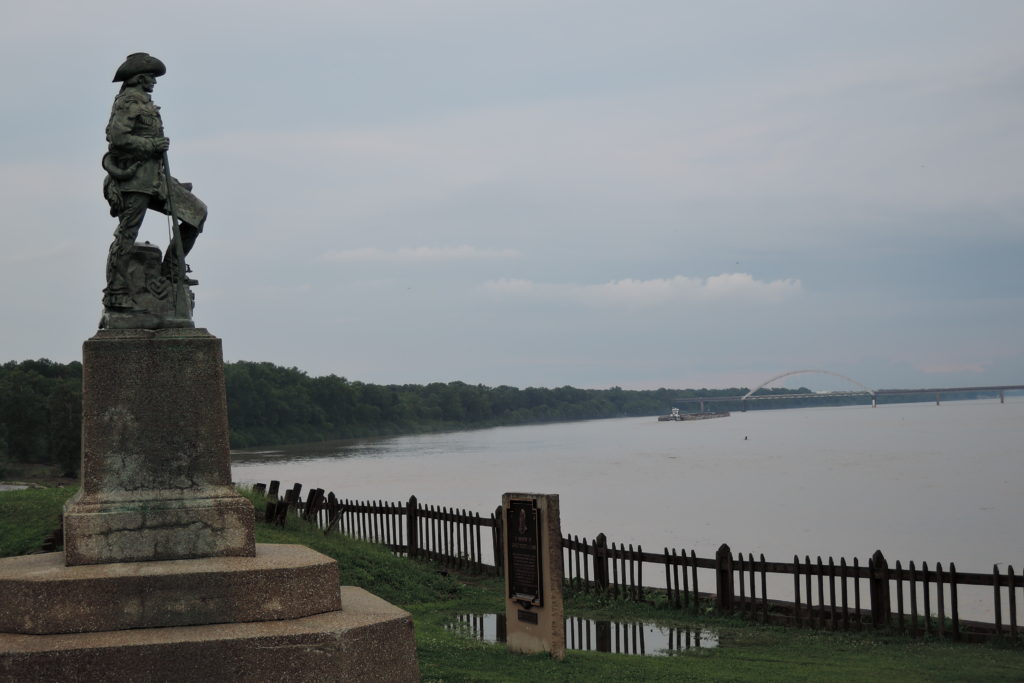 We visited Metropolis as a stop-over on our way to an event in Paducah, which is just across the river. And of course, to see the giant Superman statue – Up Up and Away!