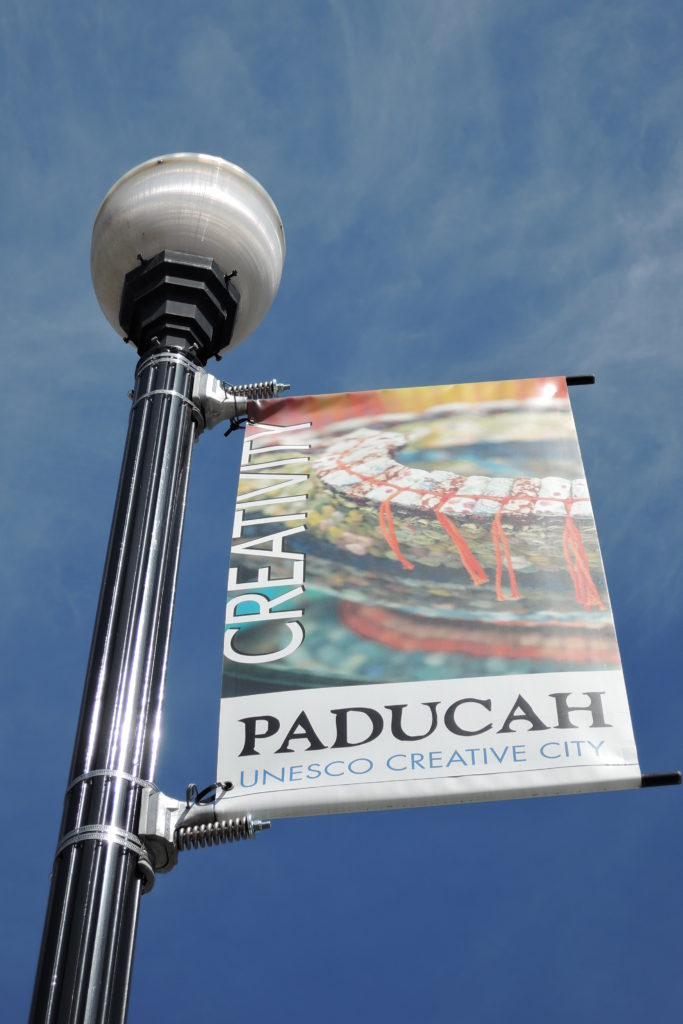 I'm sure everyone is familiar with Antiques Roadshow, the popular PBS show. Here in Kentucky we have our own version called Kentucky Collectibles. It's aired on our local public channel, KET. We bought tickets for the show, gathered up our queerest old-timey items, and headed out to Paducah, on the far western edge of Kentucky, to join the appraisal show.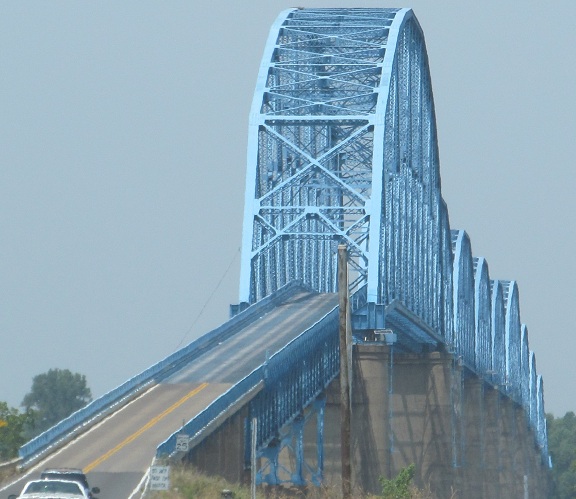 The show was held at the Paducah Convention Center, a mere 10 miles from our camp in Metropolis the night before. I chose to drive the RV on the back roads instead of the highway… because, how bad could it be for ten miles? I found out when we got to the bridge at Brookport. It's an ancient iron and grate bridge, a mile long and extremely narrow with a 13 foot clearance, giving us only 8 inches of headroom and about as much room side to side. There was no turning back – we were on the decrepit and terrifying bridge before I realized it. The adrenaline rush gave my morning coffee an extra boost, and there's a whole line of people who were late for work because they had the misfortune to be behind us as I inched along, taking up a full lane and a half. Tim saw oncoming traffic reach out the window to pull in their side mirrors, that's how close we were! Later I learned that locals avoid this span because it's considered too dangerous to drive, even in a car.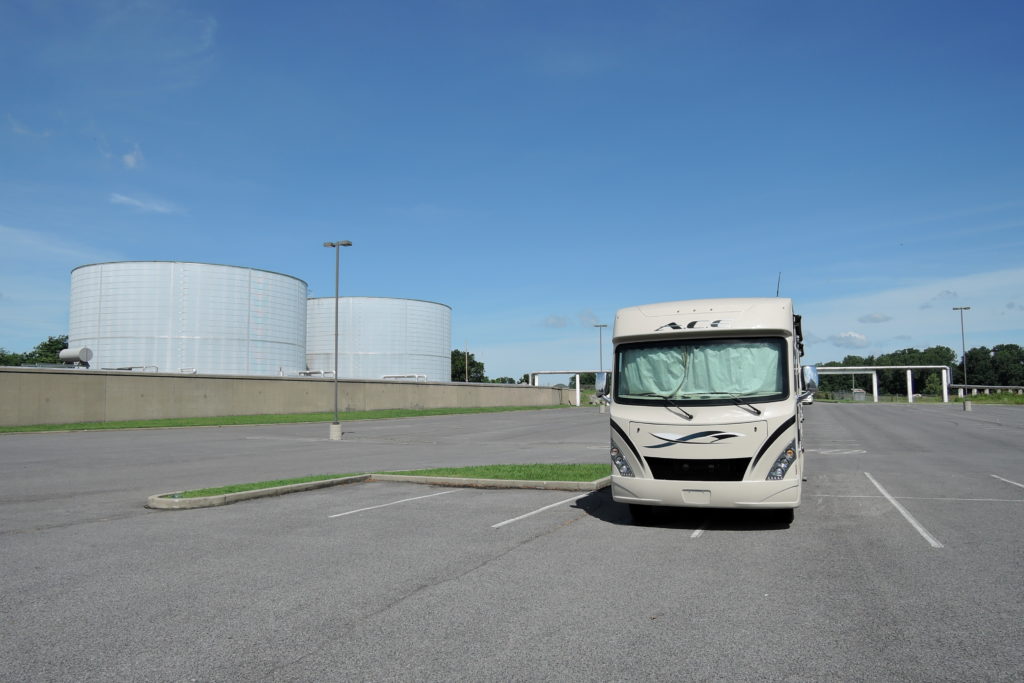 Coming off the horrible bridge we stumbled around Paducah's side streets and finally found the clean, modern convention center tucked behind the city's flood walls.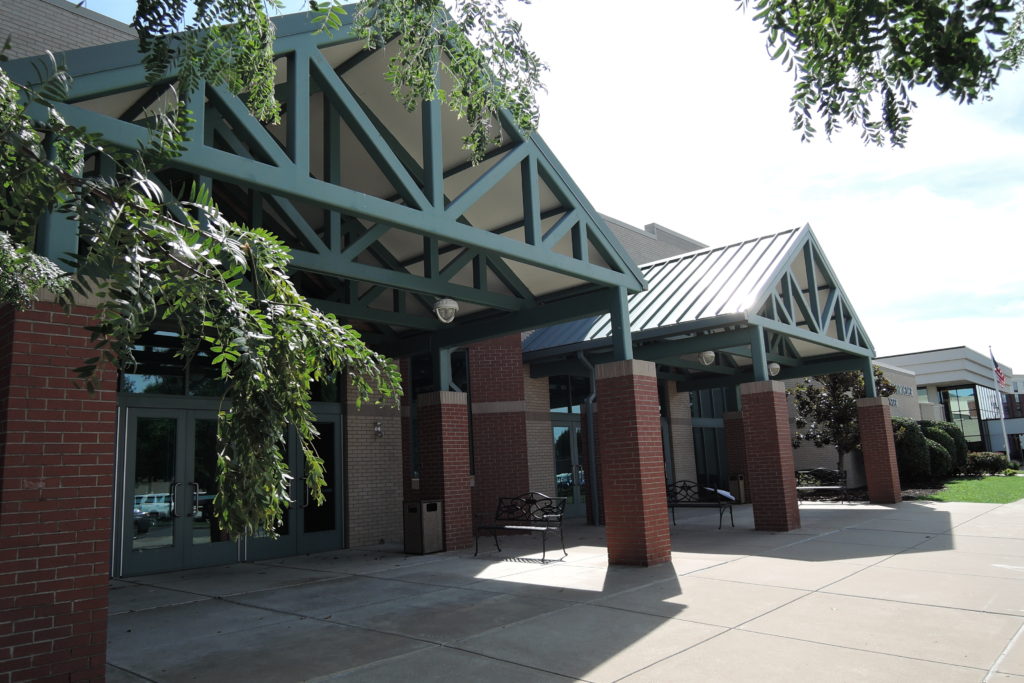 Kentucky Collectibles was a well-organized event. Our tickets had a specific entry time, and we were shown to a waiting room where hopeful people sat in rows arranged by the items they brought; books, toys, jewelry, art, etc.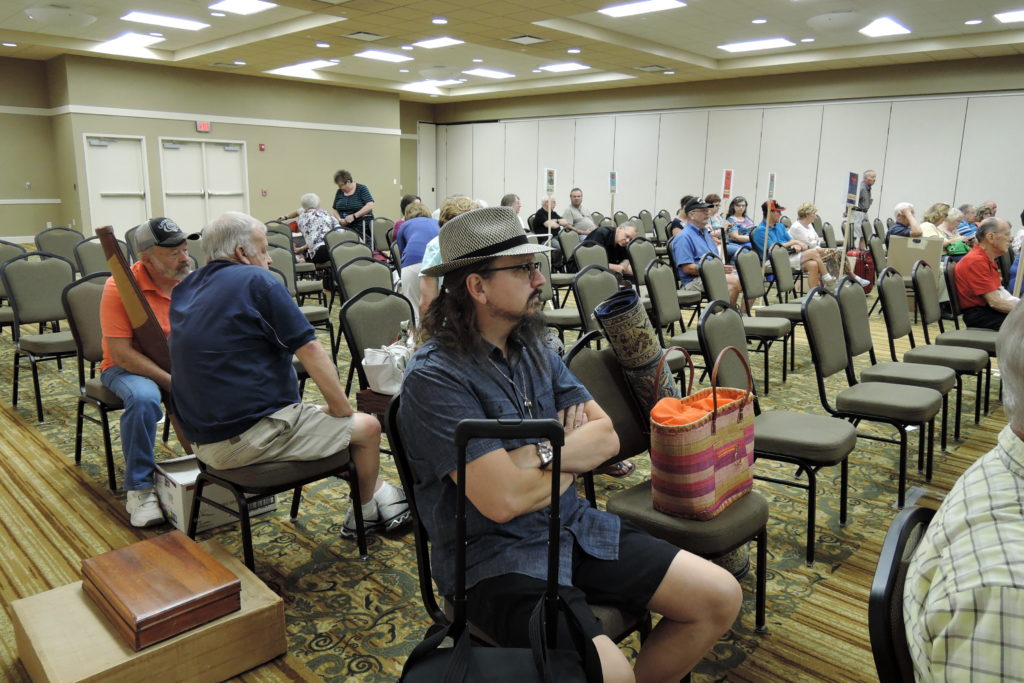 The KET staff were friendly and on the ball. We only waited 20 minutes to be called into the main appraisal room where a bank of experts would look at your attic treasures and give you the bad news on its value.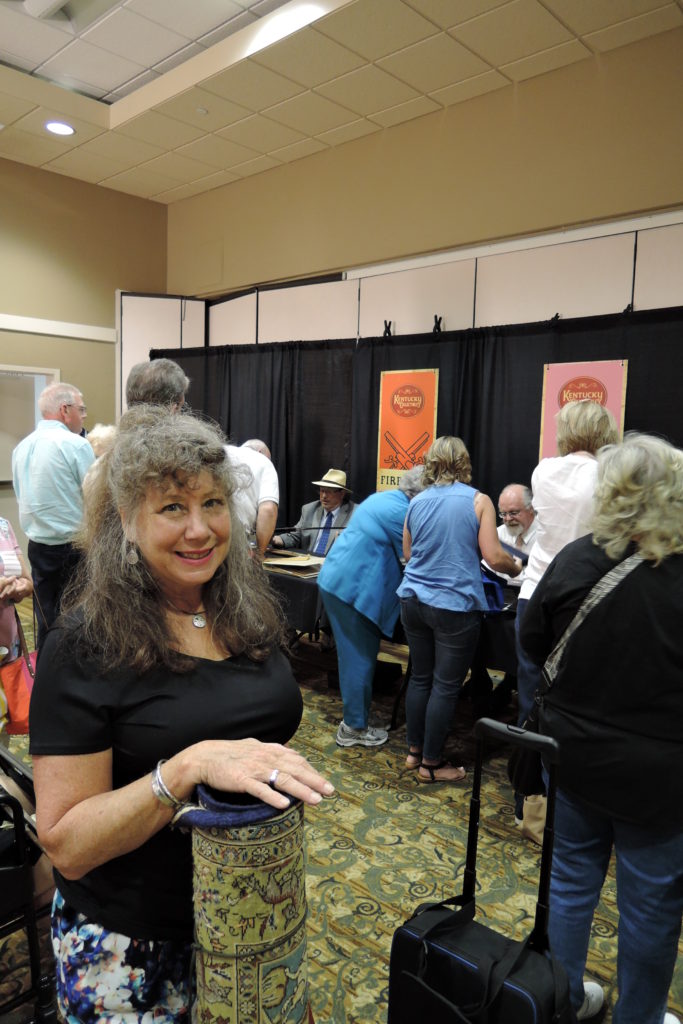 A couple of film sets were arranged in the corners, and a few lucky participants with true treasures were being interviewed for the show. There were lots of cameramen filming the crowd, and we might end up in some background shots.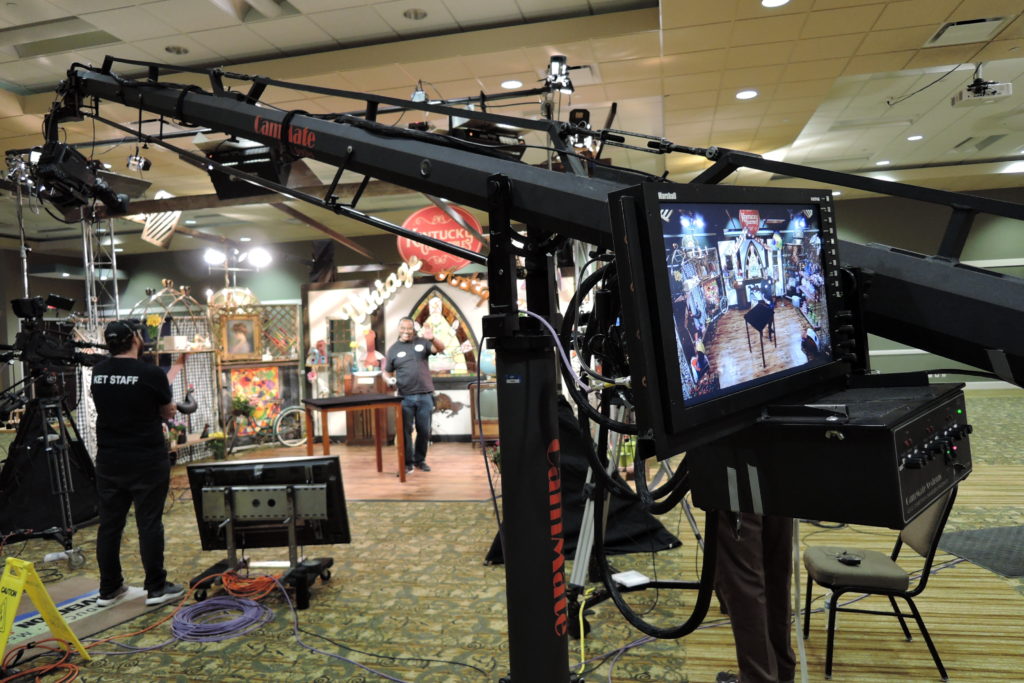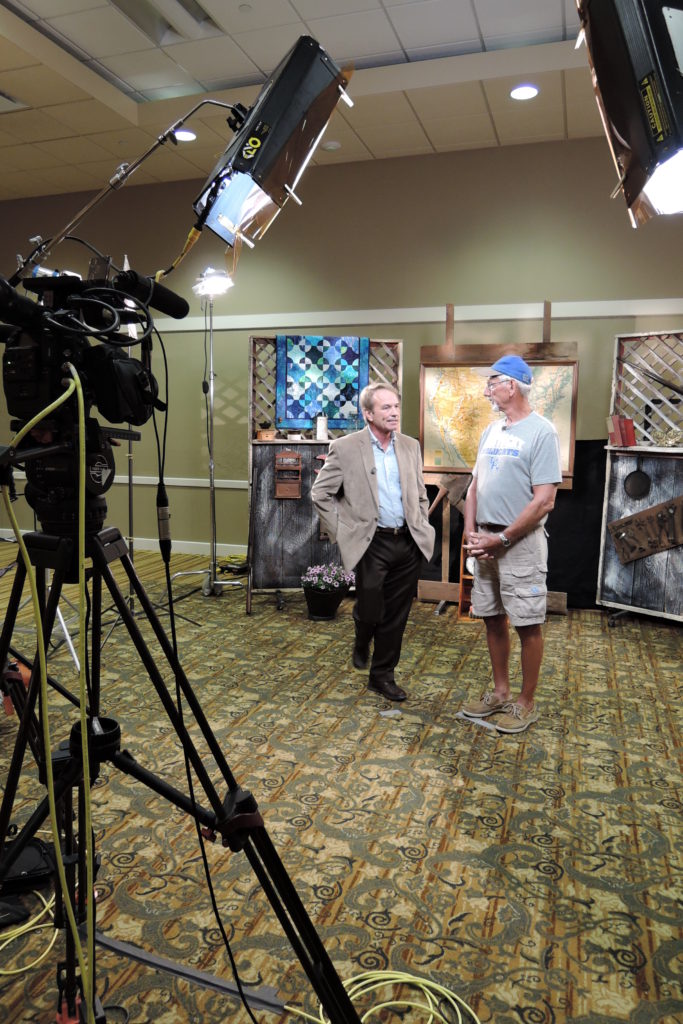 Our own antique junk wasn't worth much, so we won't be featured on Kentucky Collectibles. But we had a great time talking to other folks in line and meeting the appraisers.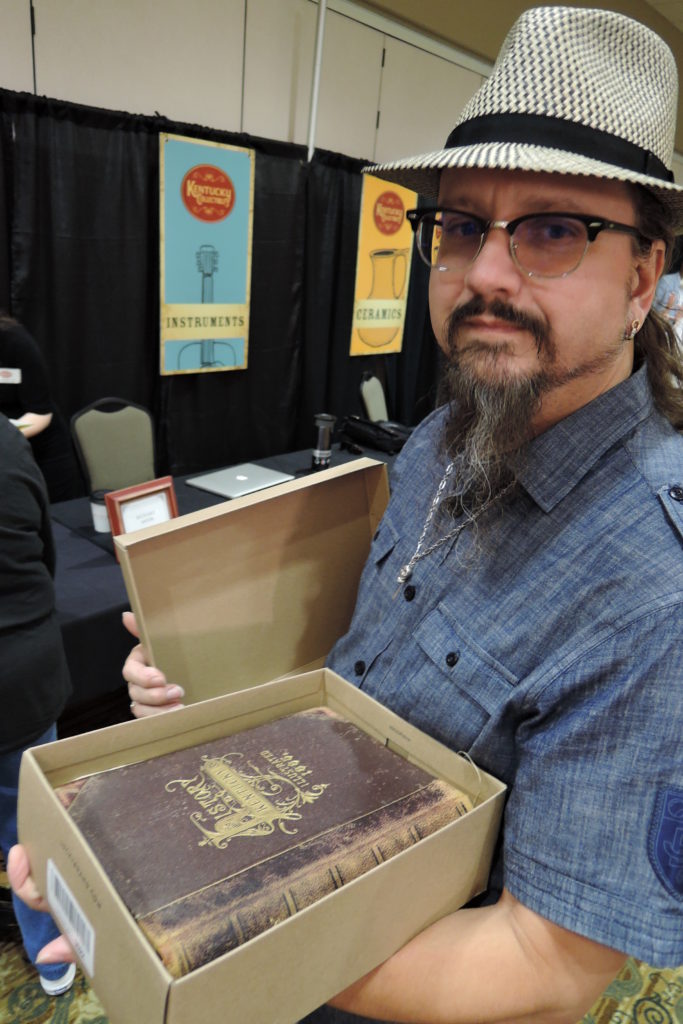 Next we're headed to a camp at Land Between the Lakes to enjoy some other attractions in the area. Hopefully we won't have to cross any more Death Bridges along the way!
Watch a video of a car driving over the Brookport Bridge – 5,386 feet long and only 19.7 feet wide.