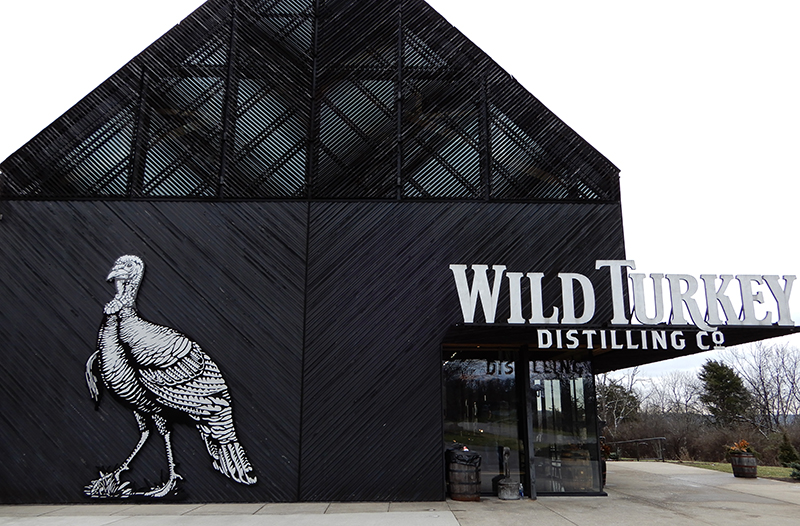 We took a break from our usual winter hobby, which is napping, to go see some local attractions.
Living on the Bourbon Trail as we do, there's a couple dozen distilleries within a 50 mile radius and that's always a good place to spend an afternoon.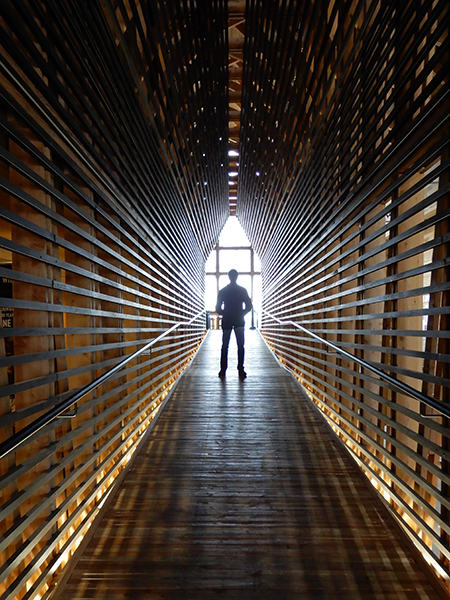 Wild Turkey distillery is small, friendly, and picturesque. It's really old and has ancient warehouses where bourbon has been aged since the 1800's. Not the same barrels, mind you. They do bottle up the whiskey every few years.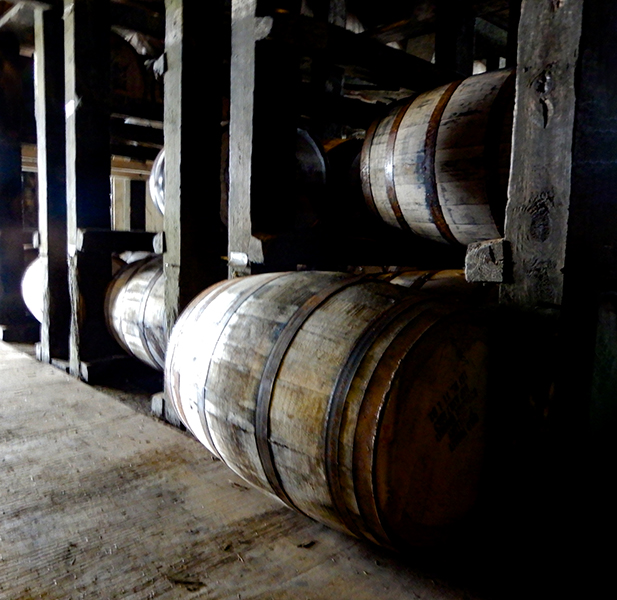 We found The Stave restaurant just down the road from Woodford Distillery. It's a tiny hole-in-the-wall place with outstanding southern comfort food and a renowned bourbon bar.  Next time you're in the Frankfort/Versailles area take the time to find this place – it's worth the back-roads drive!
Another winter tradition that got us off the couch was cruising the New Car Show, followed by the Boat & RV Show the next weekend. The shows were full of shiny machines with big engines to admire, and hefty price tags to gasp at.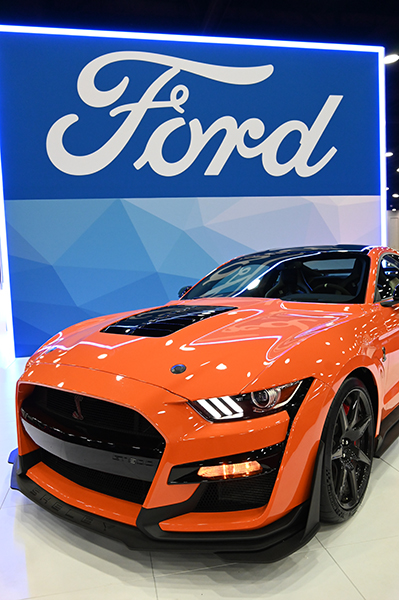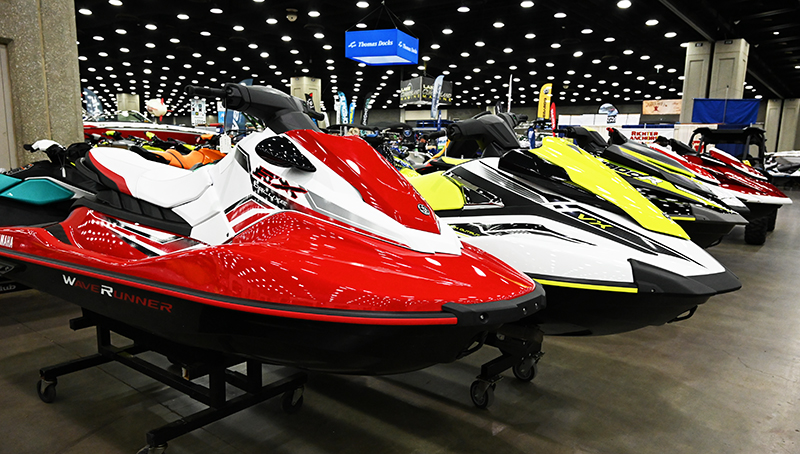 I don't know if the car show got Tim all jacked up, but he came down with truck fever pretty bad this winter. He finally found a sweet Chevy mid-size pickup that ticked all the boxes – bed liner, bed cover, running boards, and upgraded sound system. It was a hard decision because he's always been a Ford man, but this one was too good to pass up.
I did widen out of the region and took a little weekend trip to Rising Sun, Indiana. It's on the way to my folk's house if I take the long, slow back roads.
There's a riverboat casino in Rising Sun and they've got a new RV park that's perfect for an overnight stop. While I didn't gamble at the casino (except to make a losing Super Bowl bet), I did grab a $1 pack of used casino cards to use for a photo challenge. The goal was to take pictures of playing cards in unusual places, so I walked around Rising Sun sticking cards everywhere. The local constable followed me a few blocks trying to figure out what the heck I was doing.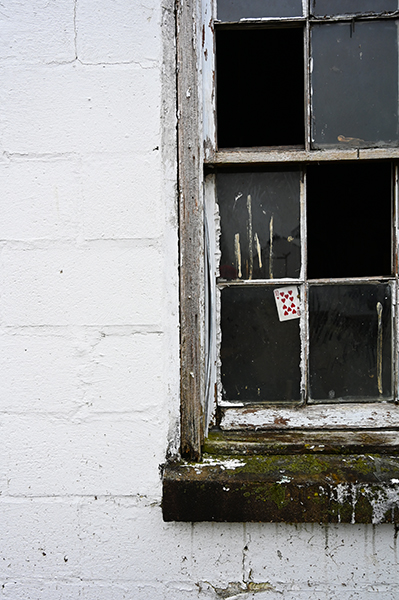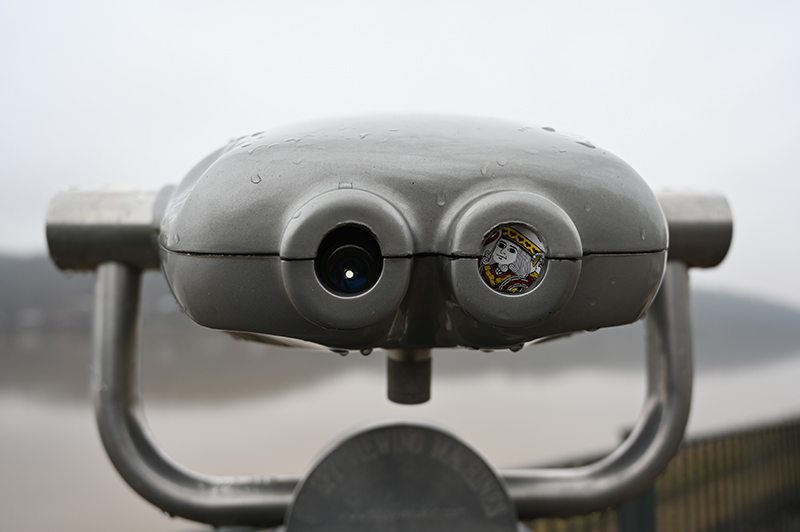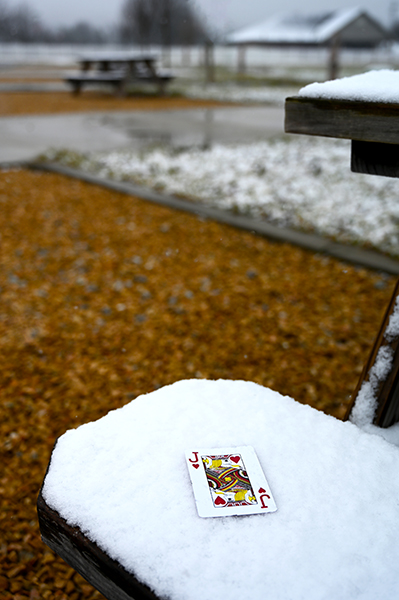 We've had very little snow so far this year. Just a dusting or two that disappeared by the afternoon. But the long gray days leave me hankering for springtime. So I'll retreat back to my nap spot, displacing a couple of cats who are just as lethargic as I am, until the next adventure tempts me to rise off the couch.