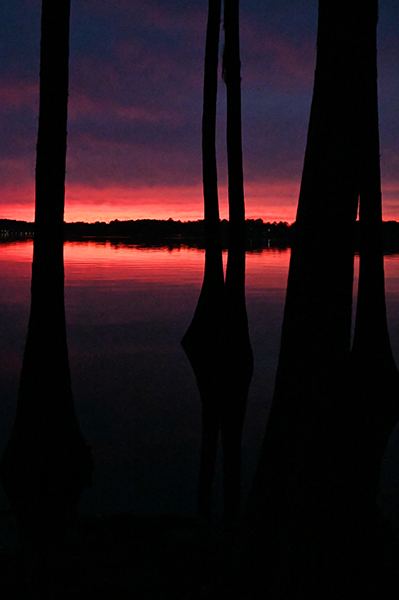 Ahhh … Nothing chases off the winter blues like a getaway to the Florida Panhandle! The Florida weather might be a little iffy in early March, but it sure beats the chill at home.
We packed up the RV and headed to our favorite beach campground – Topsail Hill Preserve State Park in Santa Rosa Beach. It's a big campground surrounded by 1600 acres of cat-face pines and saw palmettos.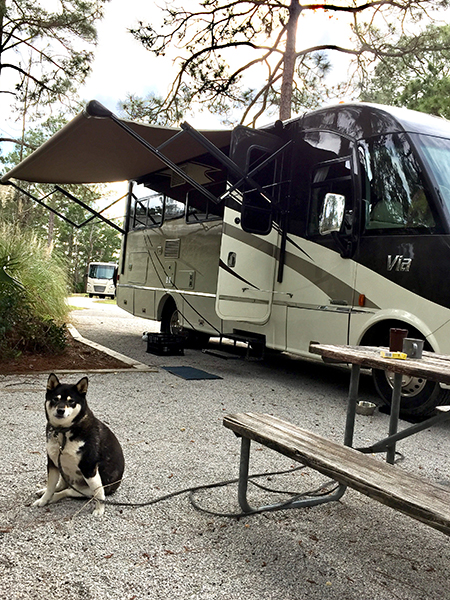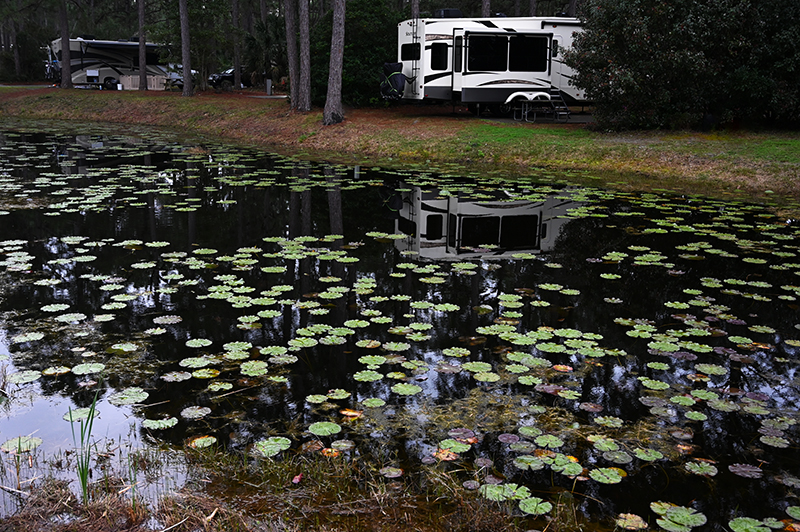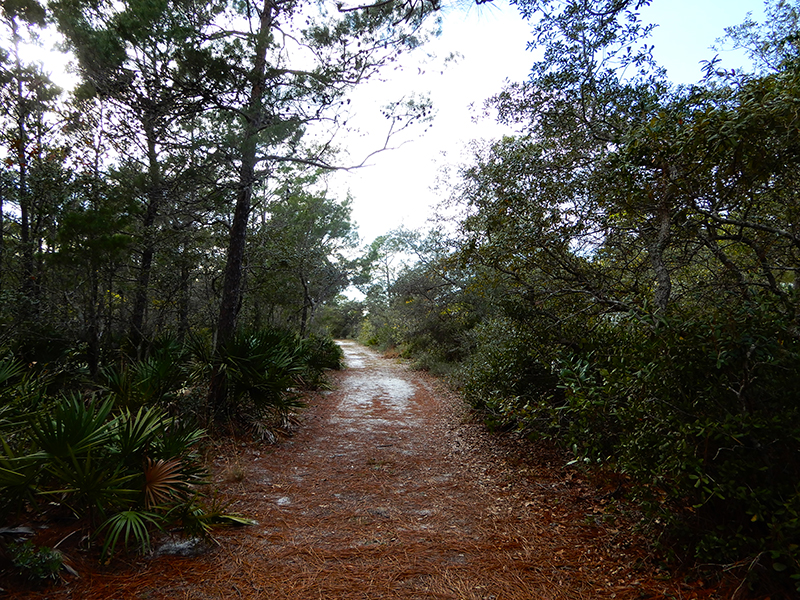 There are several coastal dune lakes within the state park. These are rare freshwater lakes right in the middle of the beach dunes, with the ocean just a few yards away. Dune lakes are only found in a handful of places on earth. You can visit them here in the Panhandle, or trek all the way to Madagascar and Australia.
But the beach is the big reason we come to this state park. Topsail has three miles of undeveloped beach with pristine sugar-white sand that makes the Emerald Coast famous.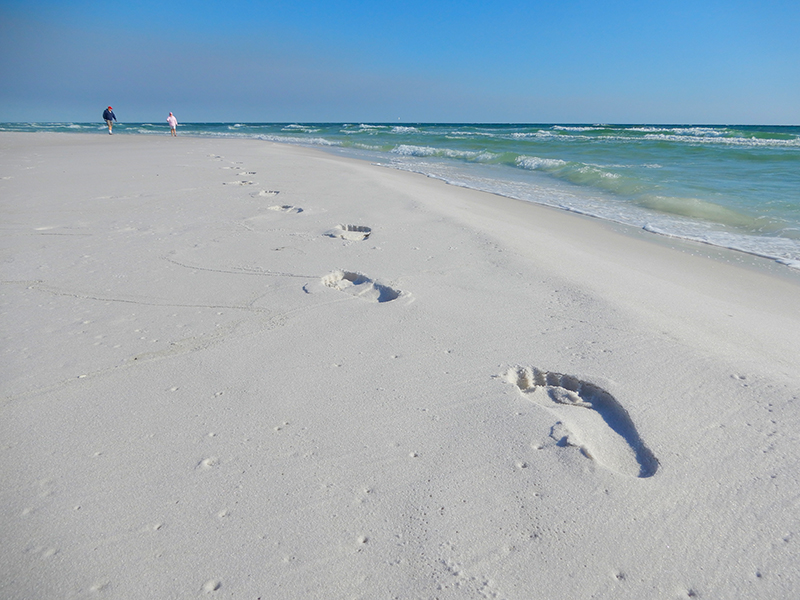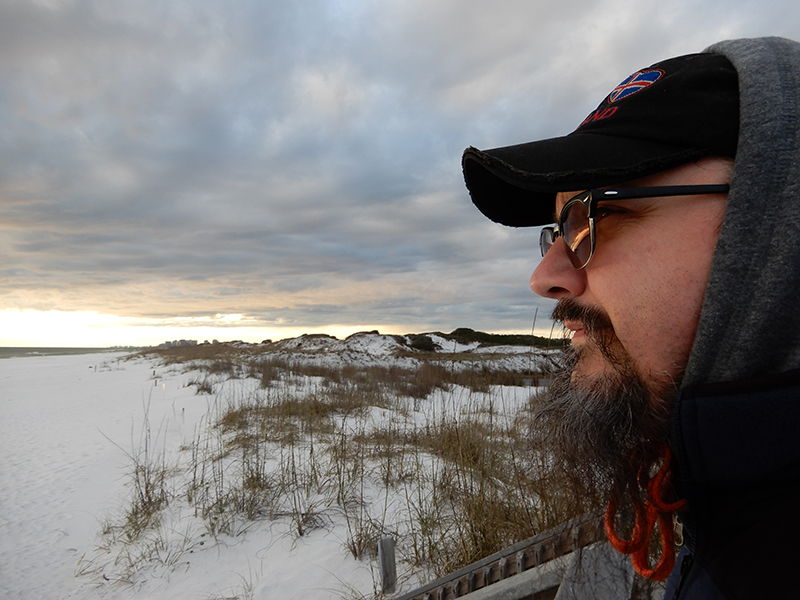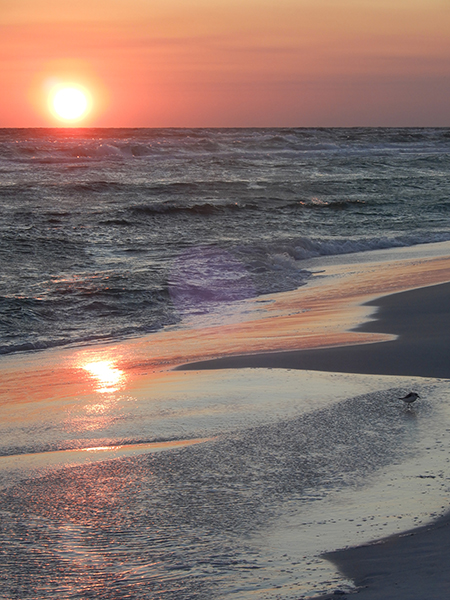 We hooked up with our friends Alan and Lois for a few days. They live in their RV full time and went out of their way to meet us here. It was great to spend some time touring around with our pals!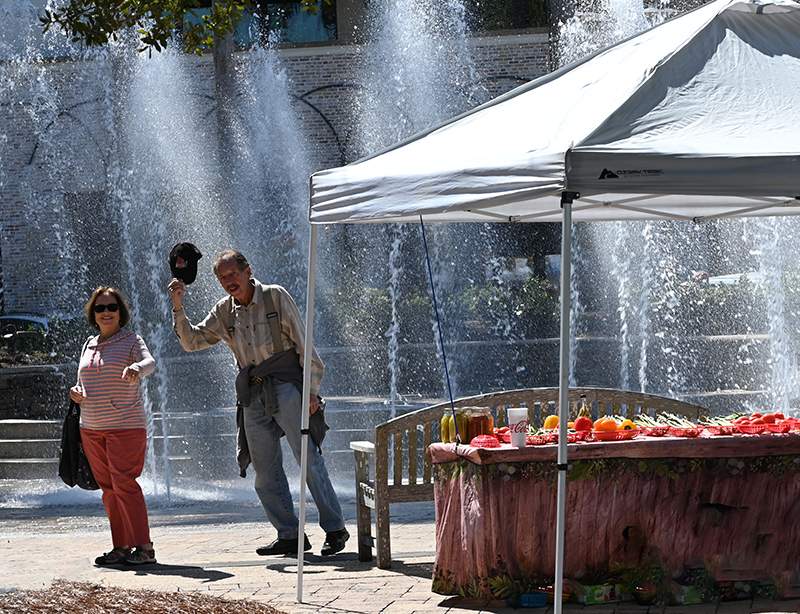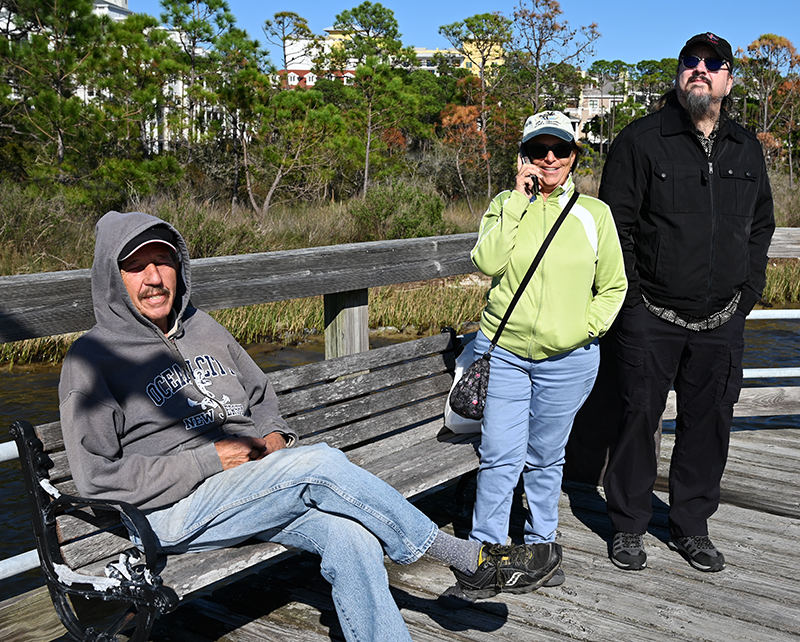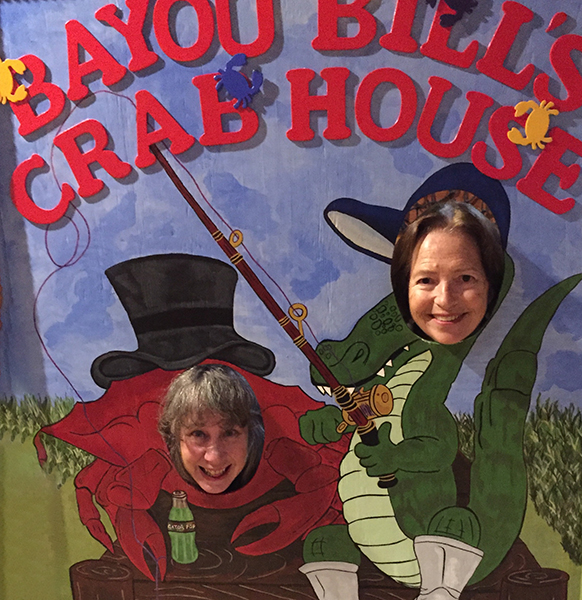 We took the electric bikes for a cruise around the bay in Sandestin. It was bright but windy that day. The weather warmed up later for another bike ride through the legendary beach communities of Route 30A, where we brunched at Stinky's Fish Camp – one of our favorite restaurants.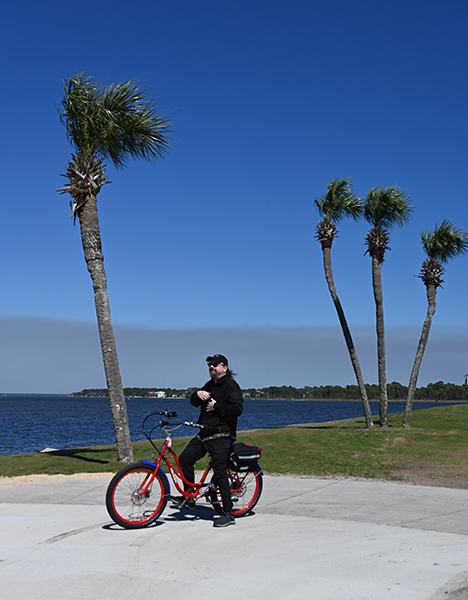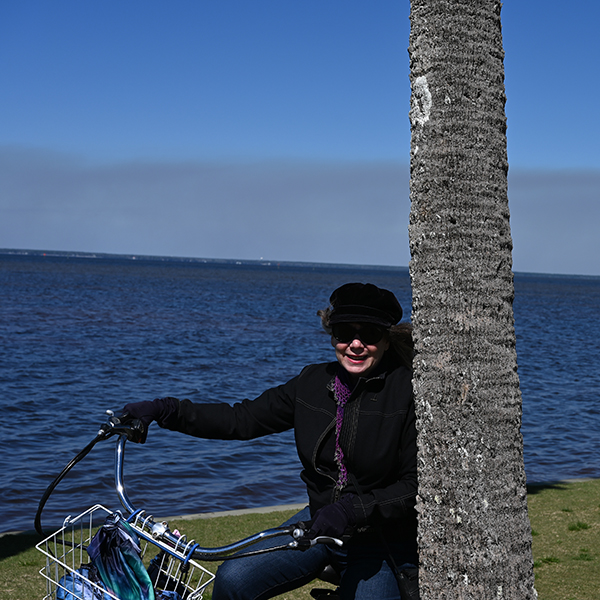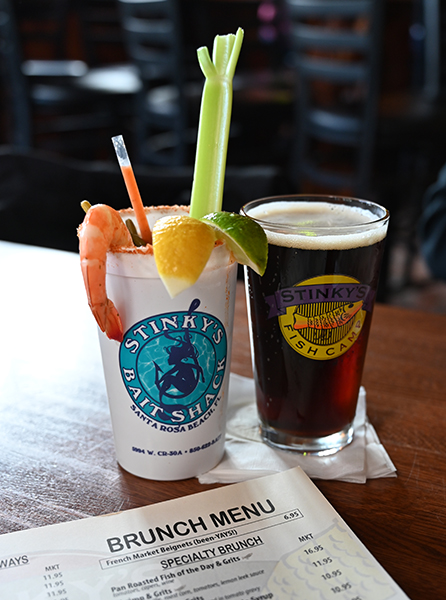 Destin's Harborwalk entertained us one afternoon, but we missed the Shrimp and Grits festival by one day. Darn it!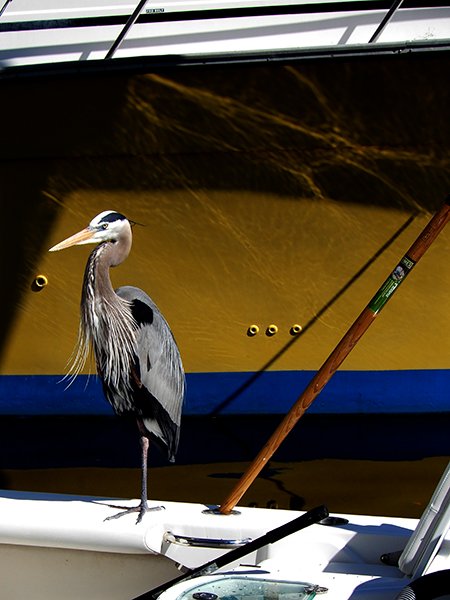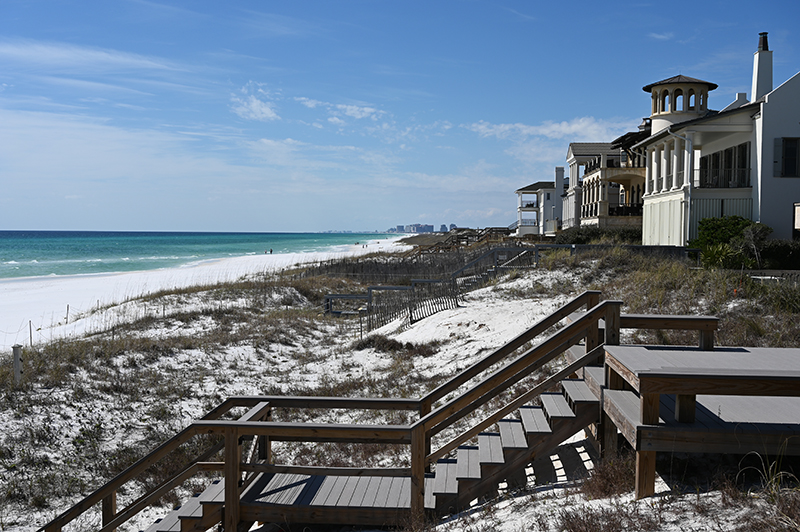 If you've never seen Gulf Islands National Seashore, it's worth the extra drive. Gulf Islands is a long narrow spit squeezed between the bay and the Gulf and much of it is national park land. Here you can see miles of original Florida dunes without the influence of commerce or condos spoiling the view.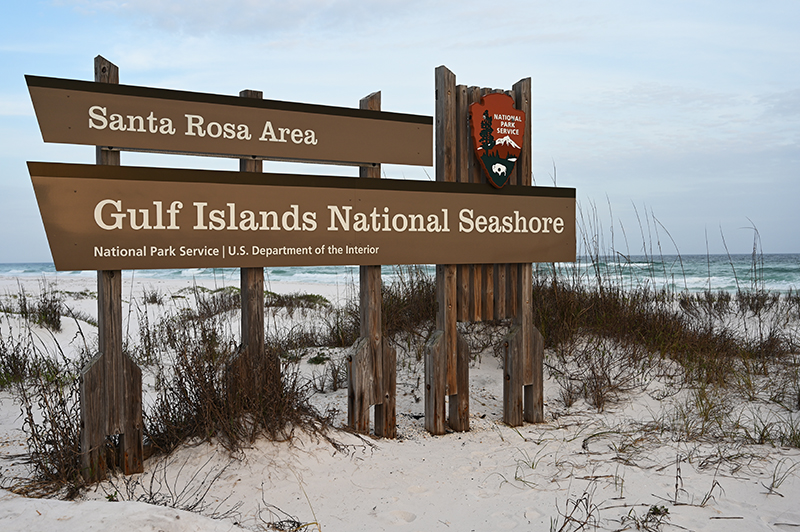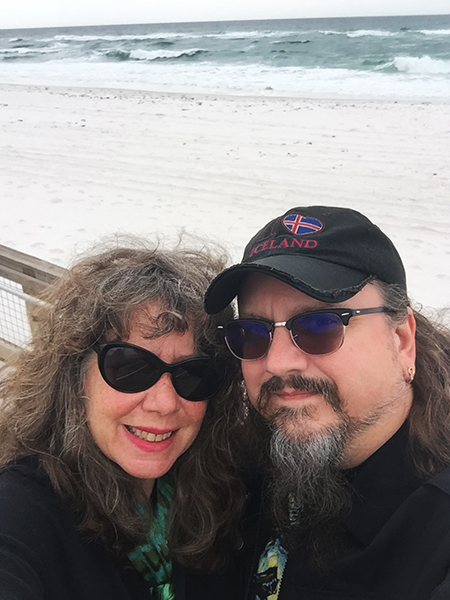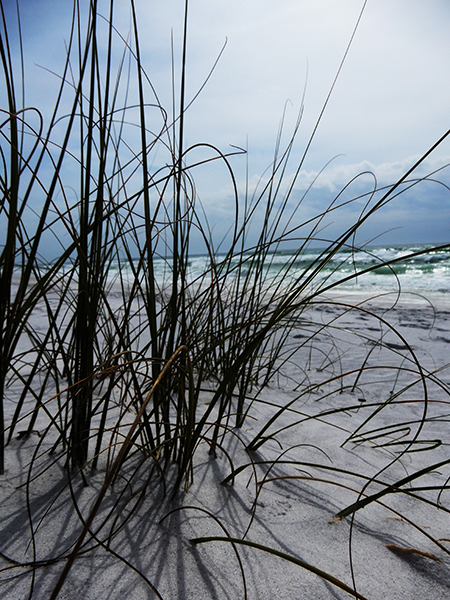 We also spent an afternoon exploring Pensacola and its historic district. We were a bit early to see the famous Blue Angels fly, but naval jets streaked along the coast all week long to land at the big base in Pensacola.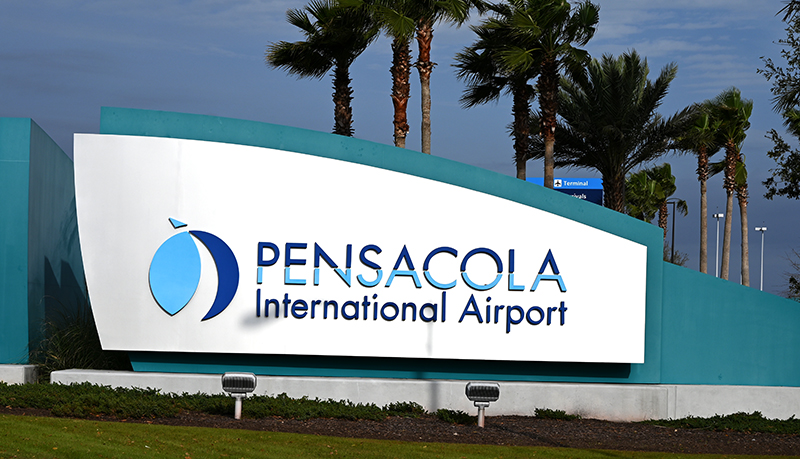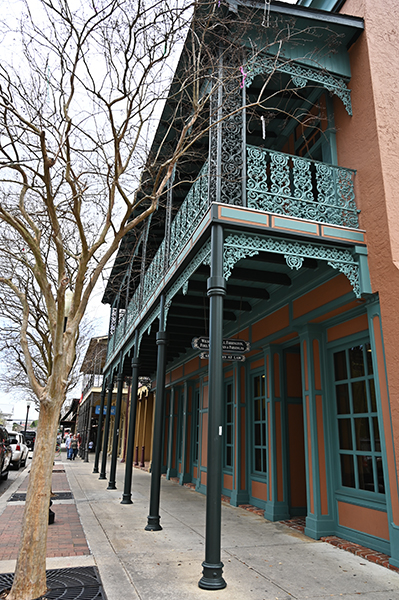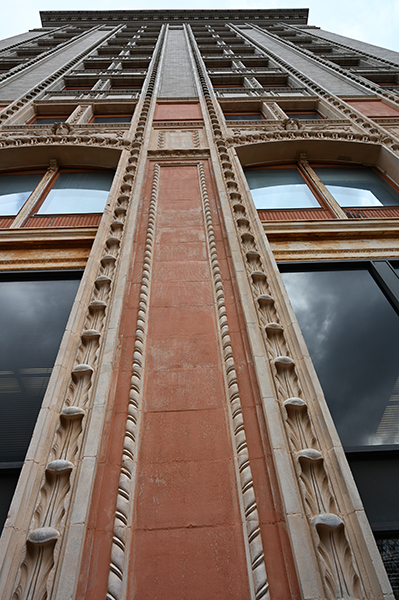 The real reason to visit Pensacola was to get the dog certified at Camp Bow Wow. This is a chain of kennels that's very picky about the dogs they accept and they require a 4-hour "evaluation" before you can board your pooch with them. Coco passed her test, which means I can toss her into any Camp Bow Wow kennel in the country now.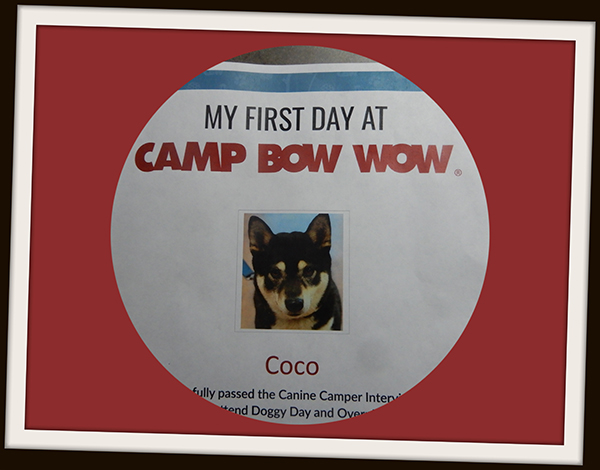 Our vacation in the Panhandle flew by too fast. Hopefully spring will be just around the corner back home – I've been mighty happy not shivering for a week!