Indiana Dunes
View Map
Along the sandy shores of Lake Michigan, just east of Gary, lies Indiana Dunes National Lakeshore. Hugging 15 miles of shoreline, this National Park Service property has a State Park located in the middle. And here in this lovely setting we are relaxing for a few days.

It's a welcome relief to the previous couple of nights we spent in Chicago – parked on the tarmac sandwiched between tractor trailers. That was a clever spot to camp downtown, and we weren't too terribly nervous about the dicey surroundings, but it sure is an improvement to be tucked under the trees in a calm, serene state park.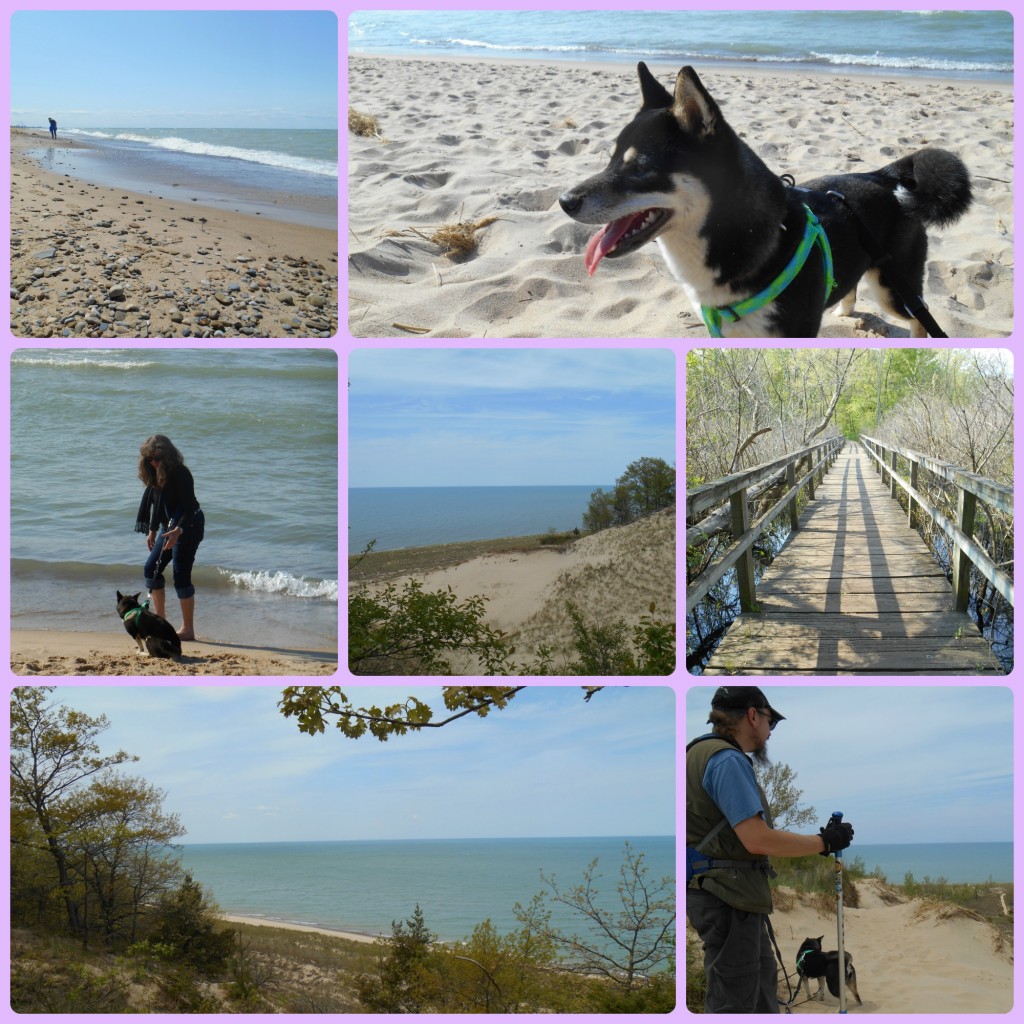 We spent several days hiking around the lake, dunes, and marshes. There's plenty of well-marked trails to amble, mostly easy walks. We were looking forward to Trail #2 which had a long boardwalk across an even longer marshland. But after walking for an hour we found the boardwalk, well, boarded up. It was in disrepair and quite dangerous. So a quick consult of the map diverted us to Trail #9 which climbed up steep dunes with ankle deep sand. A more strenuous hike to be sure, but worth the view at the top.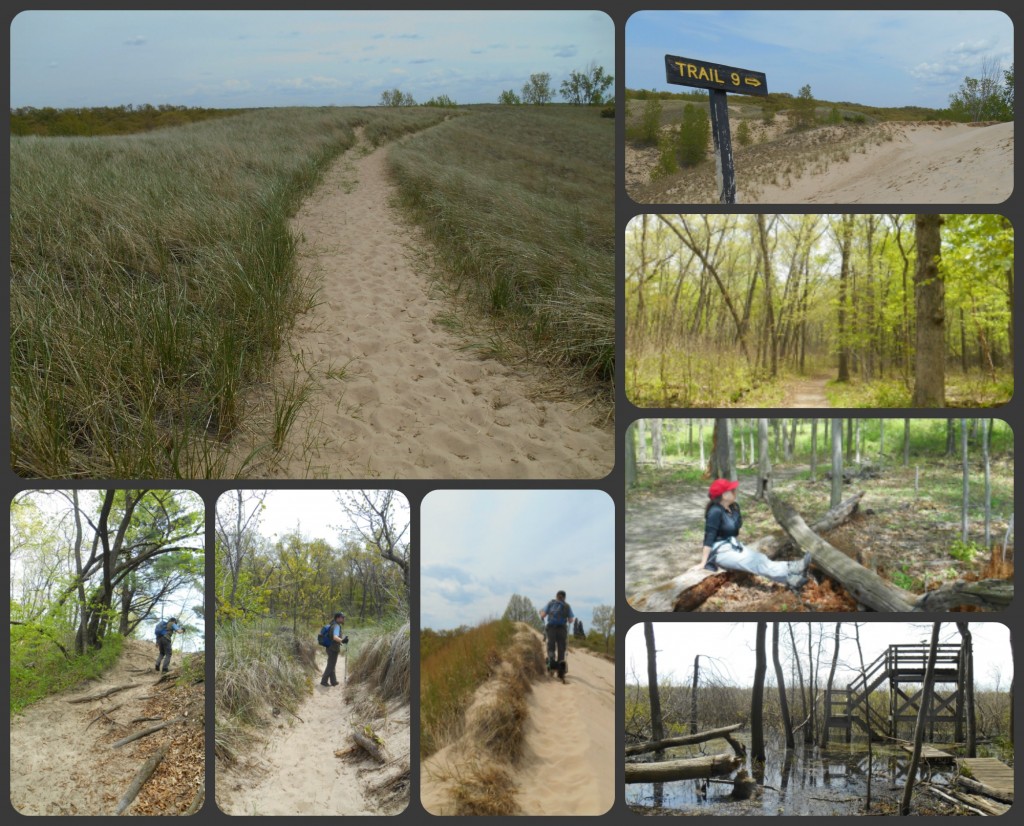 These dunes are really impressive. They're not the puny mounds of sand found in Florida, but large hillsides with old growth forest of black oak and beech. In the woods a variety of spring flowers were in bloom, and on the dunes thick prairie grass waved in the ever-present breeze from the lake. Way out in the distance, across Lake Michigan, you can see the skyline of Chicago looking for all the world like the Emerald City of Oz.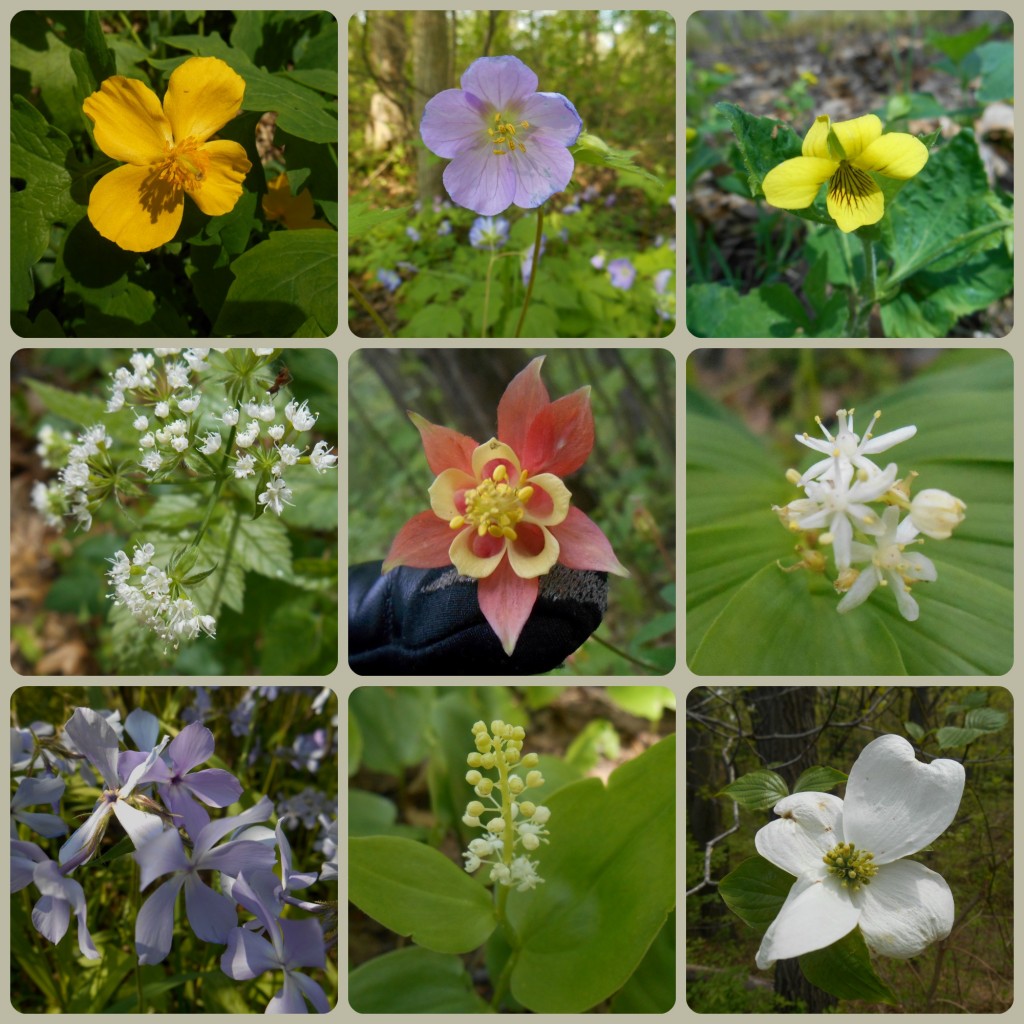 The communities surrounding the National Park offer plenty of activities for tourists. But the weather was a bit nippy for long excursions on the bike – a mid-May cold snap kept us closer to camp and bundled up in gloves and hats. I did manage a short ride to neighboring Beverly Shores, a swanky lakeside community with a public pavilion and beach access. There I found, along the lakefront, a cluster of residences called Century of Progress Homes, which were featured at the 1933 Chicago Worlds Fair and relocated to this area by an ambitious contractor. Pretty in pink!