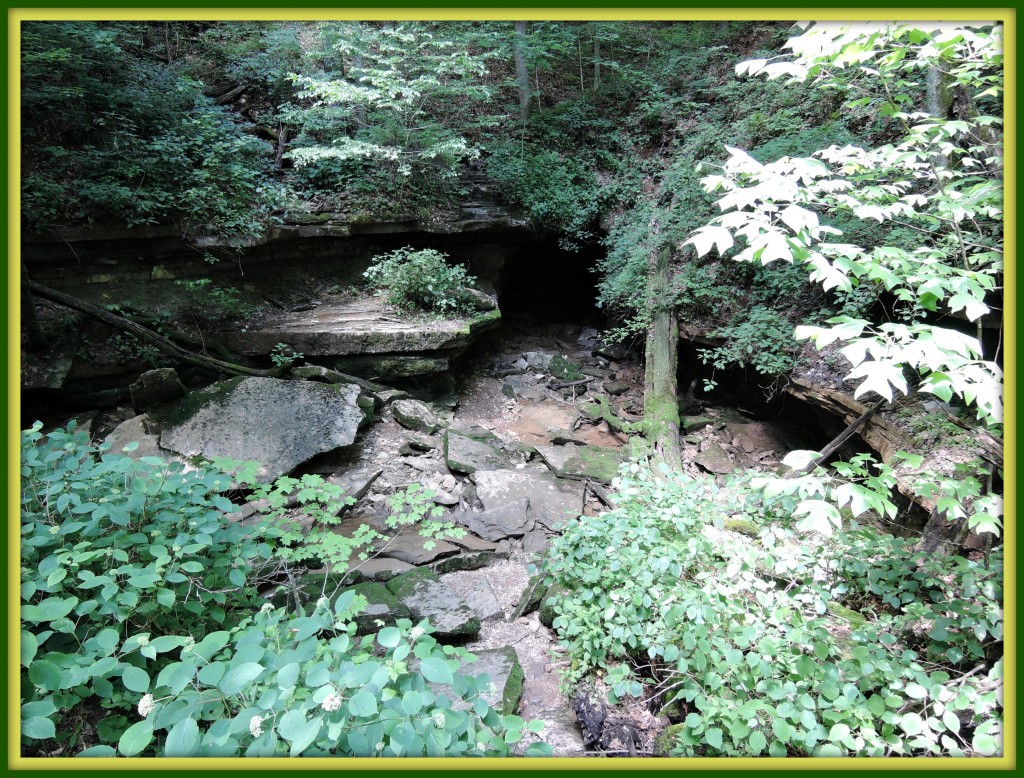 Spring Mill State Park
Mitchell, Indiana
View Map
It's Guys Weekend at the cabin, so that means it's time for Girls Weekend in the RV. What do the guys do on Guys Weekend? I imagine a lot of eating, drinking, and farting goes on. What do the girls do? Pretty much the same, only with better clothes.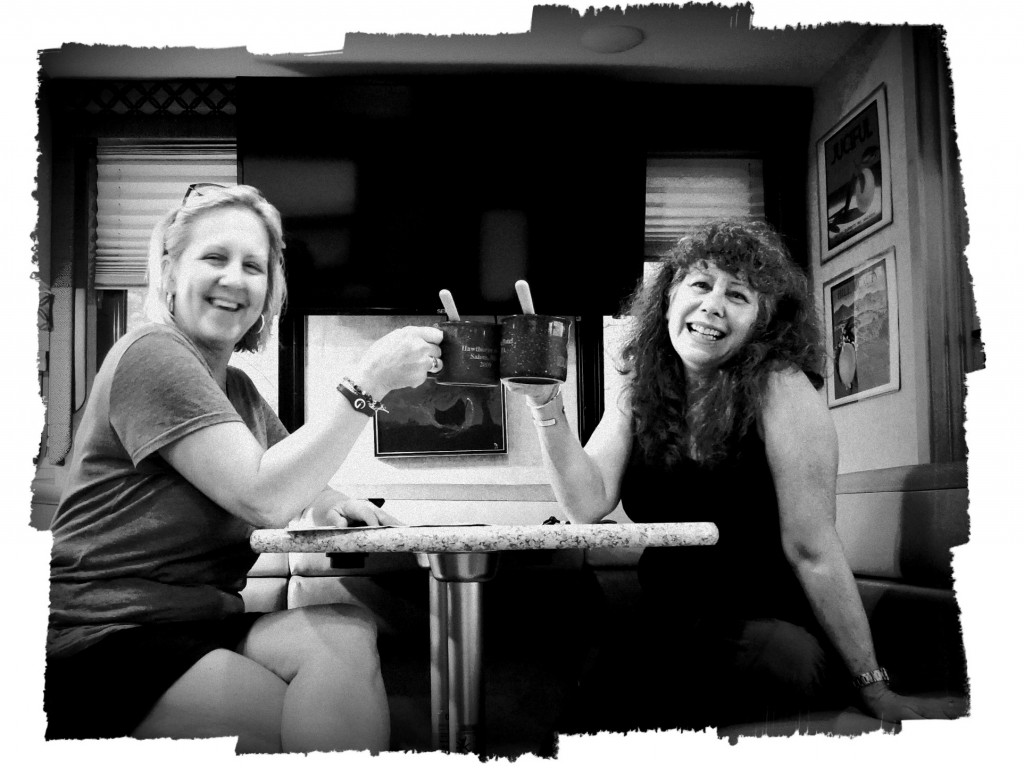 I met up with my adventure pal, Rhonda, at Spring Mill State Park. By car it's about a 2-1/2 hour ride, so that meant it took 4 hours in the motorhome. Mostly because I opted to take all secondary roads instead of the highway: average speed 45 mph.
Spring Mill has two camping sections. The larger side is a big open field. I like the wooded side better where there's plenty of deep shade and songbirds. But it was a little tricky to back this beast into the campsite. I had to maneuver around a tree on a tight curve. A couple of miserable attempts later a fellow camper took pity and guided me in: C'mon back. Little to the left. Straighten out.
Meanwhile Rhonda was texting me from her car saying: I'm almost at the campsite. Just waiting for some fool to get their RV out of the road!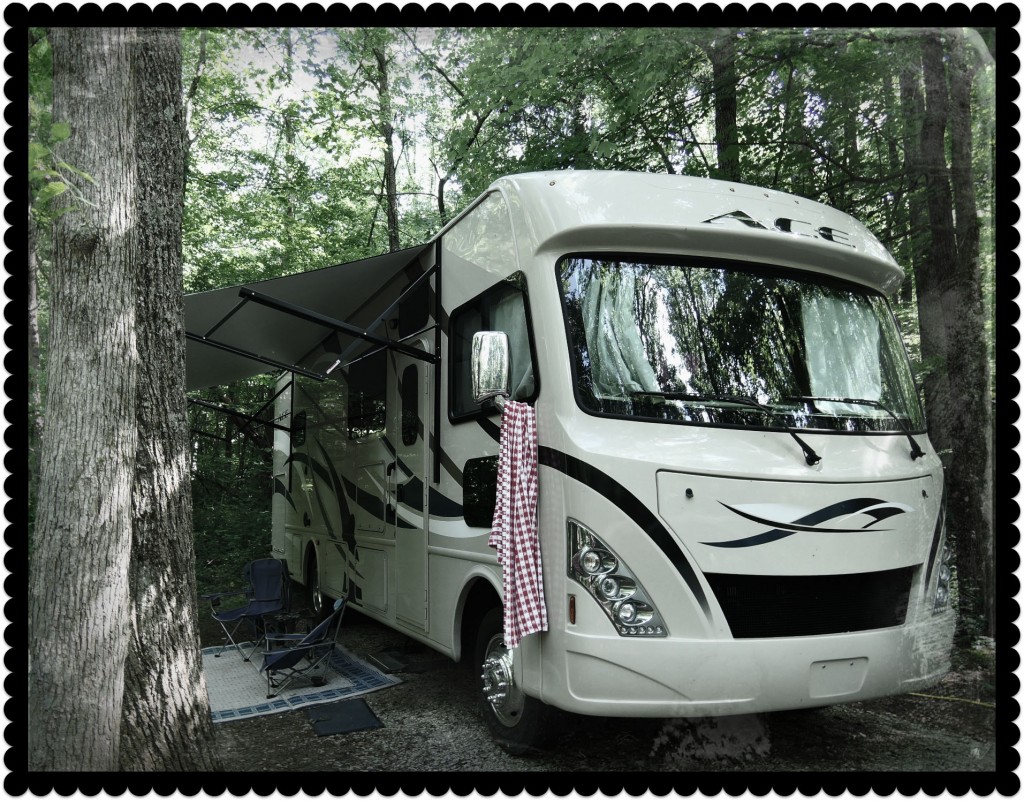 Among urban types the latest craze is to take a Forest Bath. This term is borrowed from the Japanese and simply means a walk in the woods to relieve stress. And what better place to submerge yourself in nature than deep in the wilds of Indiana. Here at Spring Mill we walked through old growth forests of towering poplar trees whose canopies stretched hundreds of feet in the air.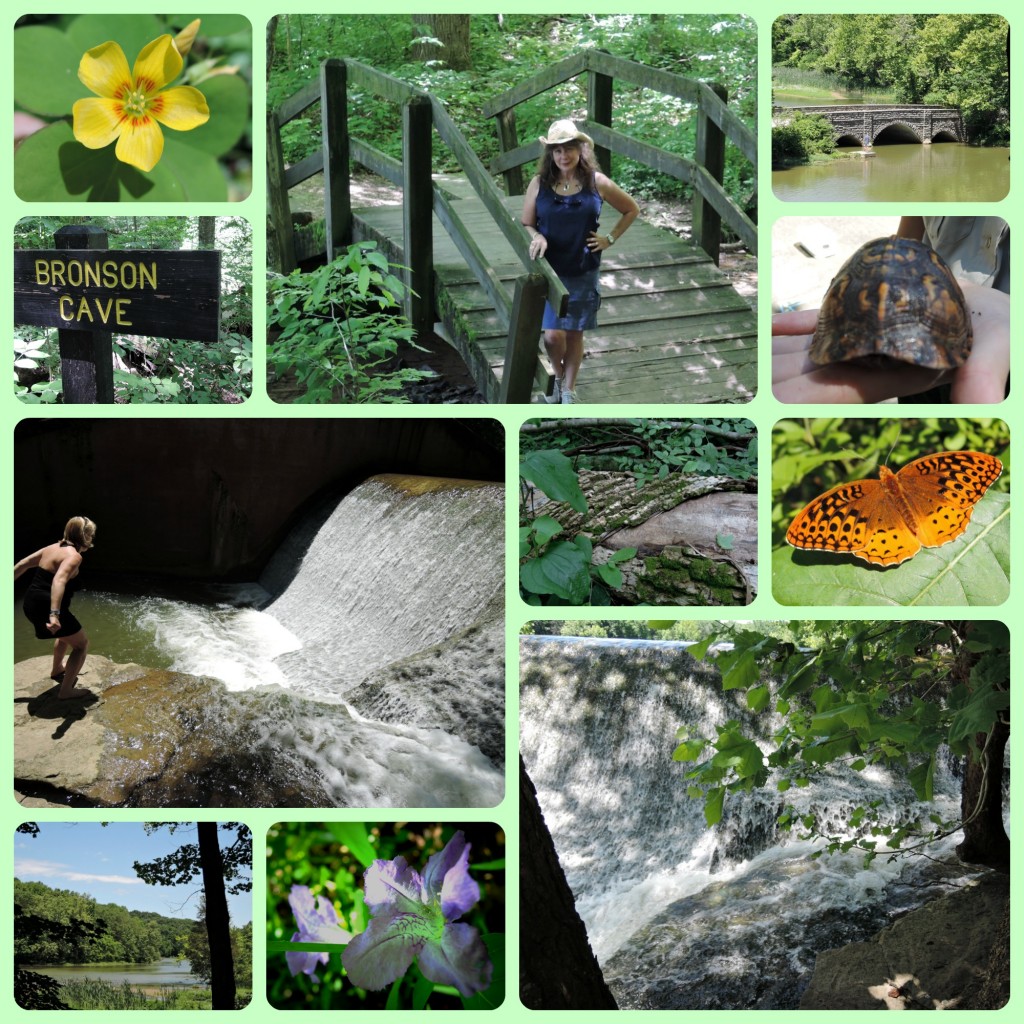 Spring Mill was celebrating their centennial anniversary this weekend, and the entry fee to the state park was only 10 cents. A $3 reservation also got us a boat ride through Twin Caves, where a dozen people sat straddled on a bench in an aluminum boat. The park ranger stood in front and glided us through the cave by pushing along the ceiling with heavy gloves.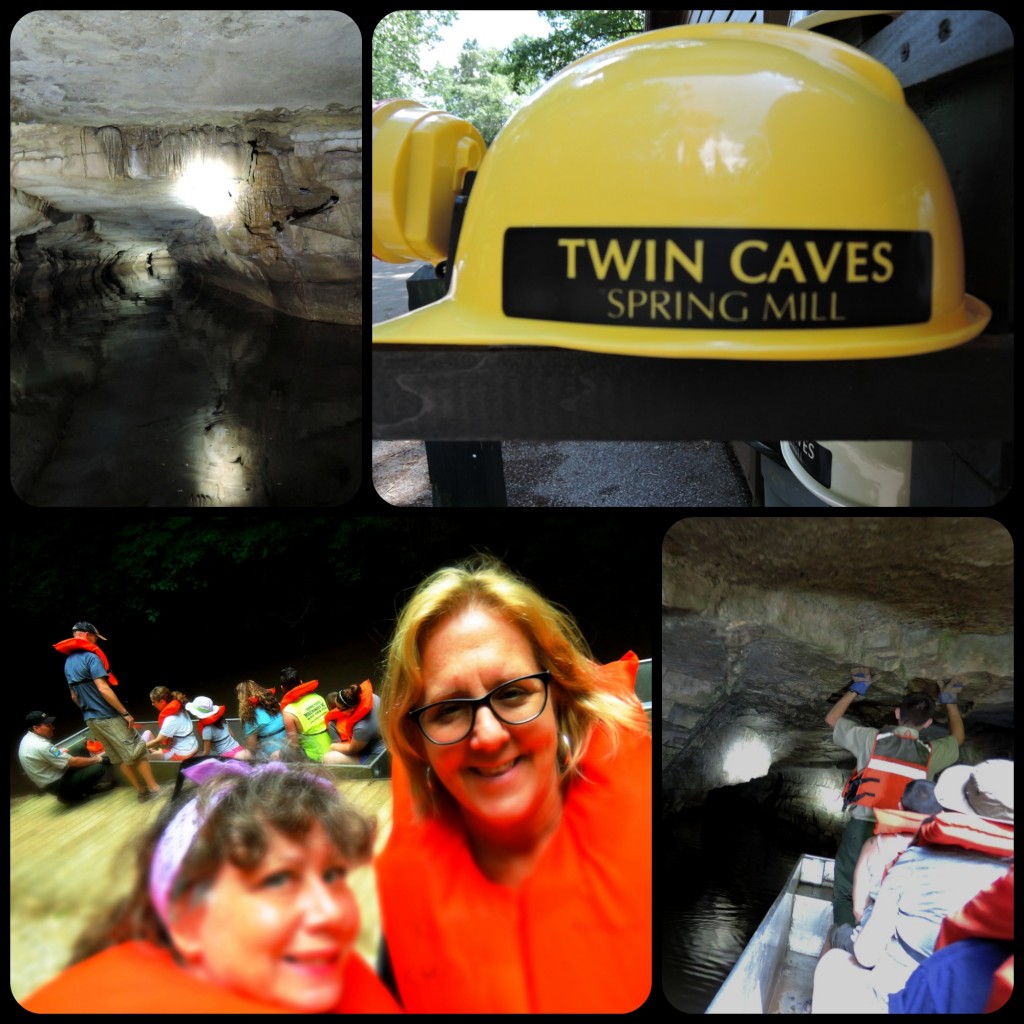 The prime feature of the park is, of course, the Old Mill. It's a three-story timber contraption fed by a long sluice of spring water. The grindstone is demonstrated every hour and bags of ground cornmeal are for sale. A living village surrounds the mill with various craftsmen demonstrating old-time arts, like broom making and loom weaving.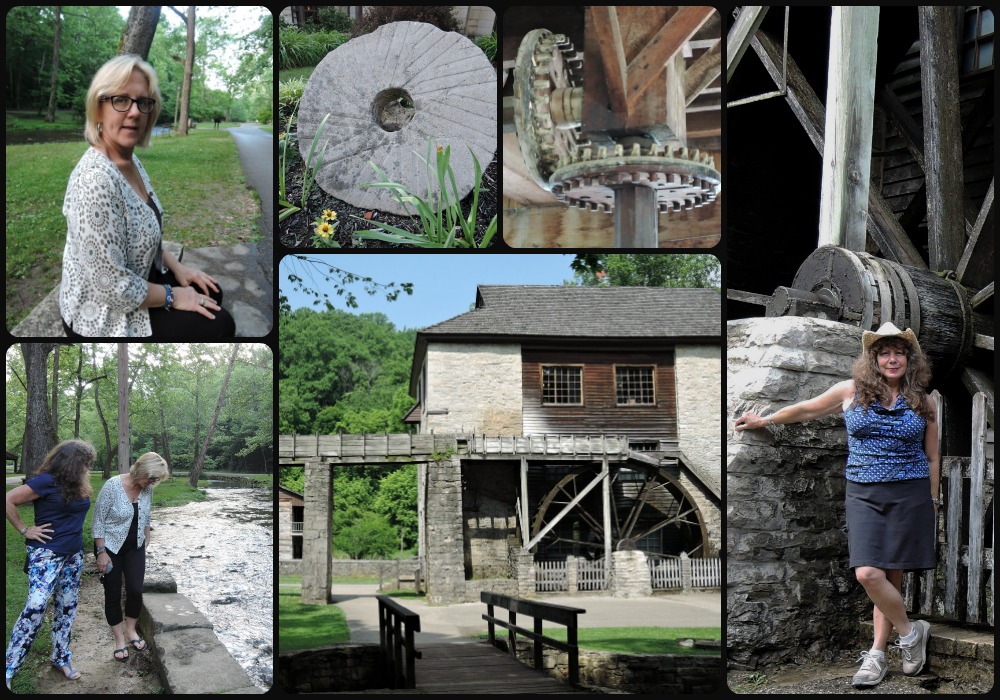 We spent our evenings by the campfire, and I'm ashamed to admit we got spooked by a couple of raccoons rustling in the leaves. The next morning our tablecloth was decorated with tiny paw prints, and the bag of marshmallows we had abandoned in hasty retreat was long gone.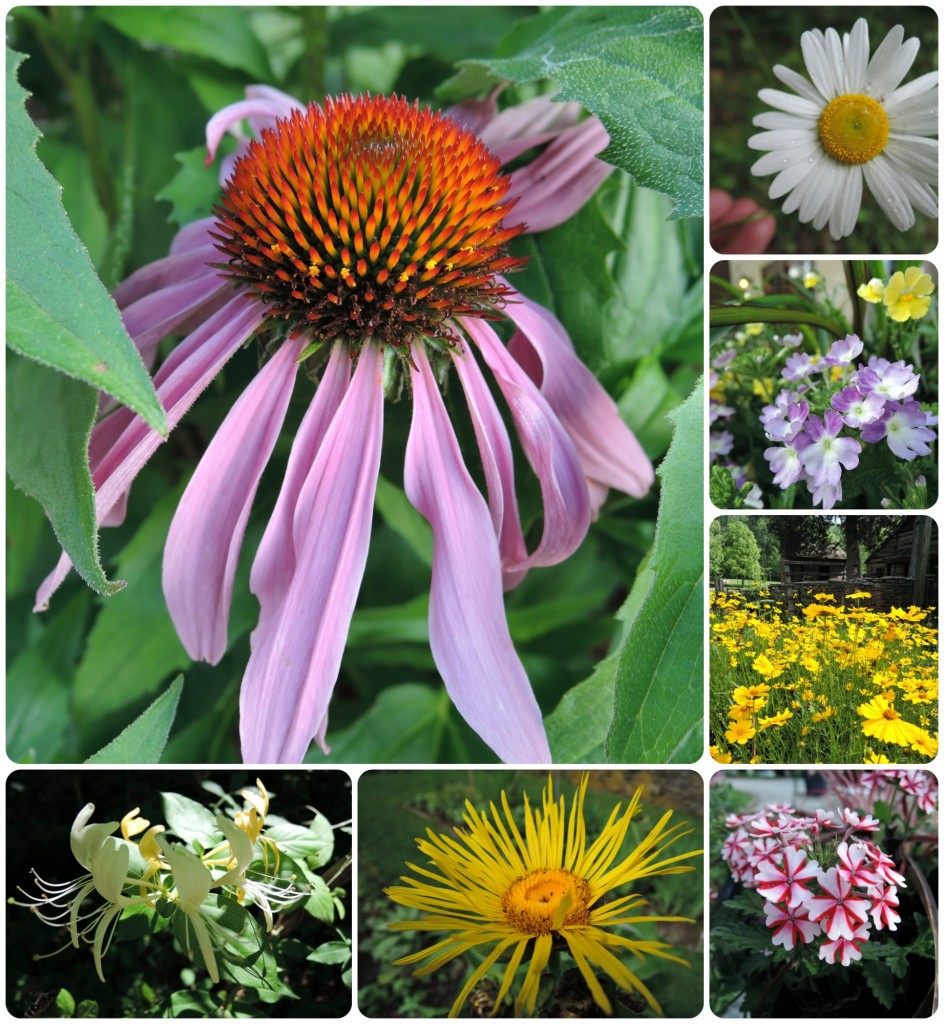 It was a refreshing Forest Bath for a few days. And a good get-away with a gal pal. We need more excuses to take off on this kind of trip.