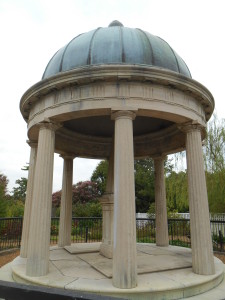 Traveling east from the Grand Ole Opry in Nashville a dozen or so easy miles, the Hermitage manor lies hidden down a long cedar-lined drive. We've seen the highway signs for this historic site and heard tales of its splendor, but I never understood the true import of the place until today. 
Hermitage was the private home and expansive estate of General Andrew Jackson, our 7th president. On 1000 acres of rolling meadows near the Cumberland River, Jackson farmed this cotton plantation for 40 years.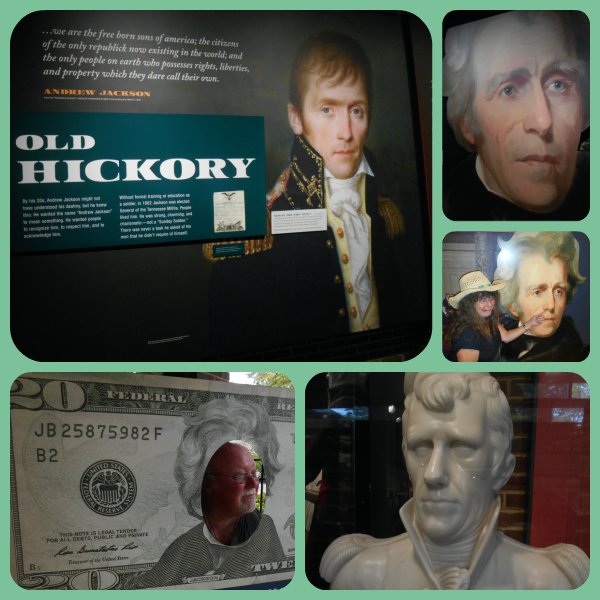 Andrew Jackson was not only a president, but he was also a celebrated general. Back in 1812 after British forces skirmished around Lake Erie, burned Detroit and then the Capitol in Washington DC, they made one last rally to gain control over New Orleans and its valuable shipping port. They sent their vast armada sailing to the Gulf to face a handful of American ships. It was an easy sea victory for the Brits, and General Jackson was left to defend New Orleans on land with a small but determined army. He built a series of ditches and bulk works in the path of the invading force, which proved so treacherous that the Brits suffered great losses in battle after bloody battle and eventually conceded defeat, withdrawing forevermore their ambition to dominate North America. 
"Old Hickory" became an American hero, feted far and wide, and especially lauded here in his native Tennessee. 
Hermitage is an exceptionally well preserved property, and we were delighted to visit this first-class museum. Jackson's home has been meticulously maintained with its original furniture, draperies, and household items. Even the French hand-colored wallpaper is original – 179 years old and preserved in splendid condition.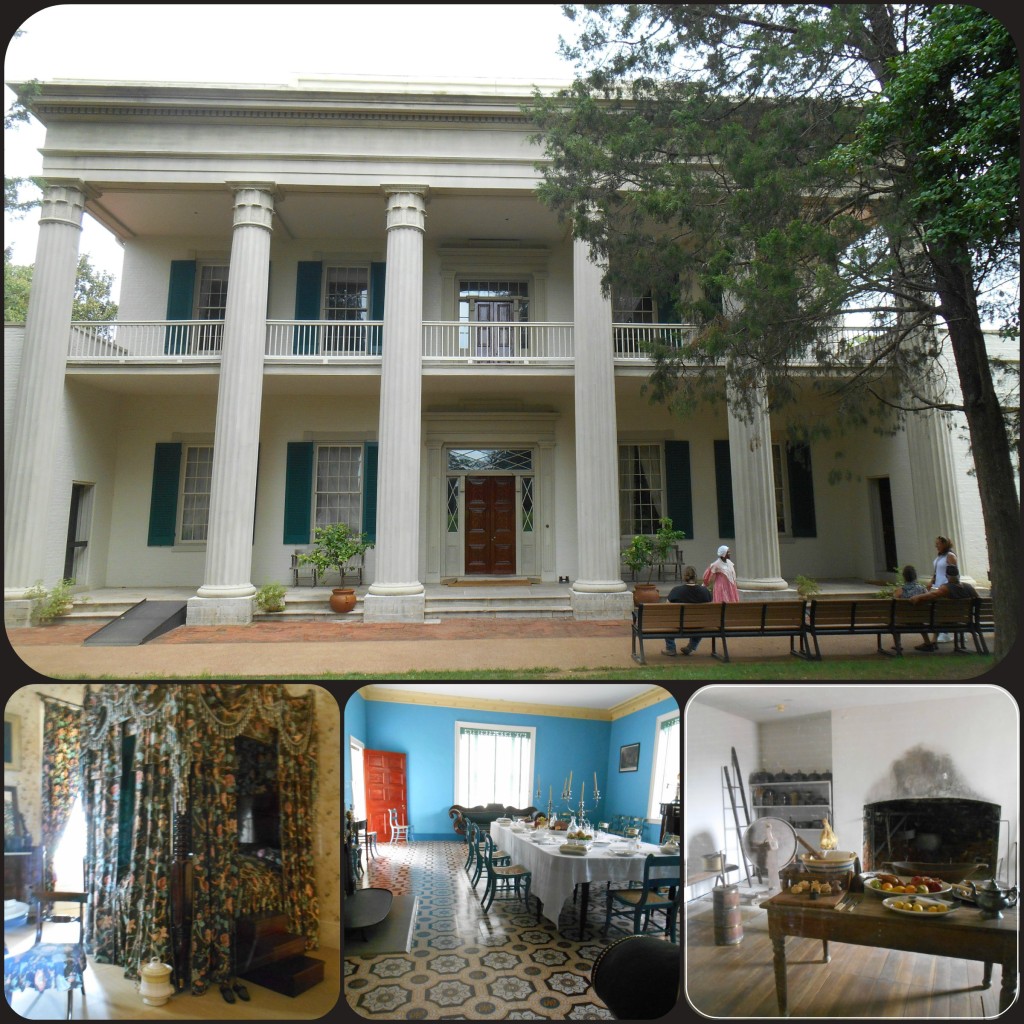 Just beyond the magnificent gardens is President Jackson's tomb, a granite cupola surrounded by a stunning display of flowers. The property also has preserved log cabins (slave quarters) and a horse drawn wagon ride which will tour you around the estate.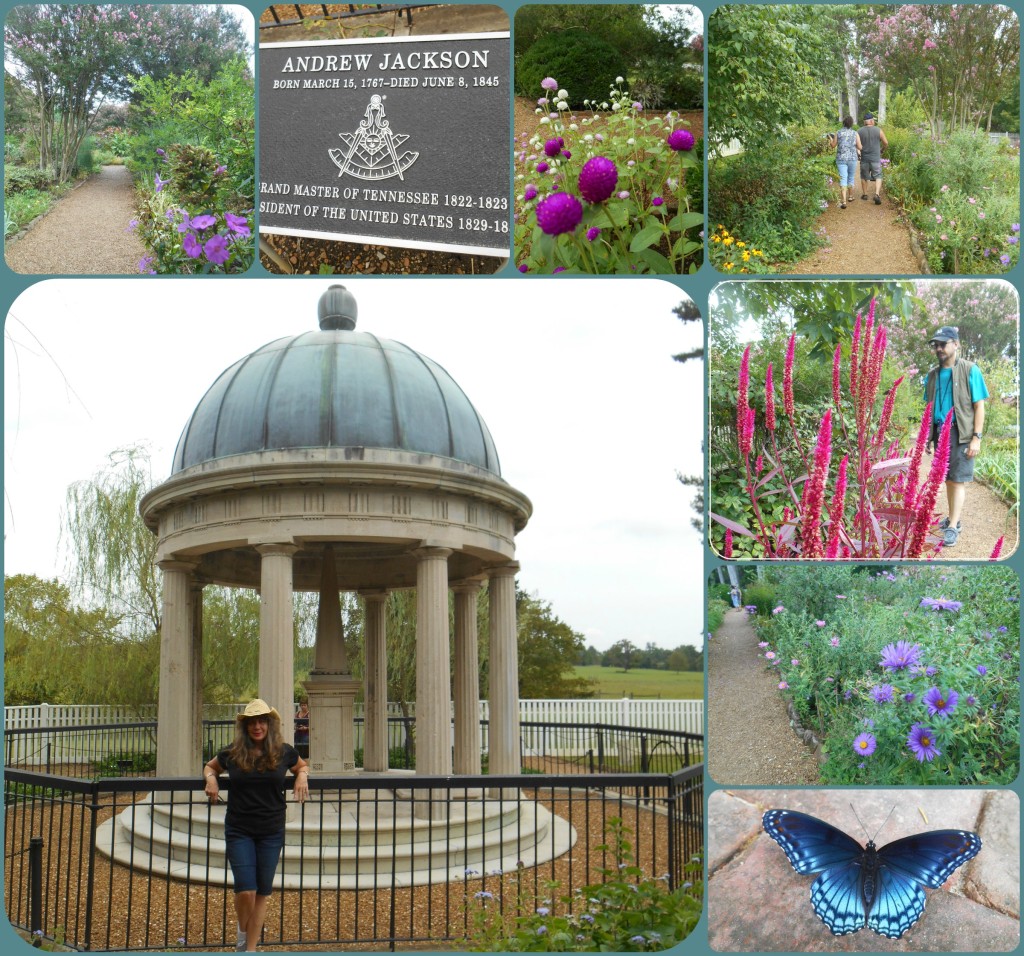 The museum was one of the best we've seen, with extensive displays and artifacts as well as interactive maps of Jackson's best known battles. Included with your tour ticket is a self-guided audio presentation – hand held equipment is issued and there are numbered sign posts around the grounds where you can stop and listen to a narrative. A large gift shop offered souvenirs and we enjoyed a lovely lunch at the museum's café. They'll even rent you a picnic blanket if you want to dine outside! 
Hermitage was truly a perfect place to visit for an afternoon, and as an extra bonus they even have a dedicated RV parking lot. Presidential!