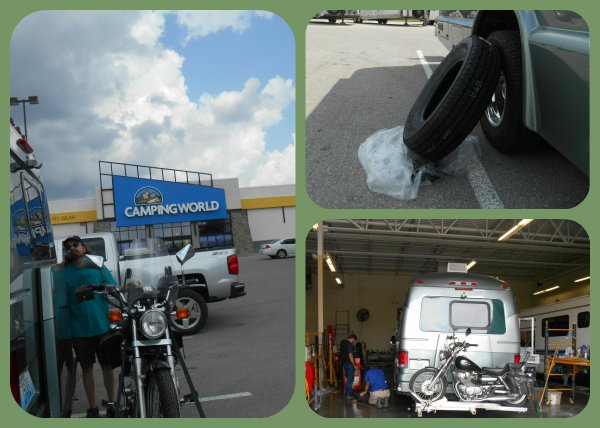 Down south, just a few hours away, we had our nose pointed towards Nashville. This excursion was more lively than usual as we are caravanning with cousins who have their own RV and are towing a good size pontoon boat behind them. 
We'd only been on the road for about an hour when I heard a familiar and most unwelcome sound – a low thumping growl from the rear of the coach that steadily increased in tempo. 
 "We've got a bad tire," says I. 
"No way!" says Tim. "We just replaced all the tires this year." 
All but one that is. That's right, the last Michelin tire left on the rig was about to blow. We radioed to our cousins to pull off the highway (that old pair of walkie-talkies have come in handy) and we limped into a Camping World service bay for repairs. It was a many hour delay, and the shop manager said we caught the tire just before a bad blow-out. 
Thump thump went my heart.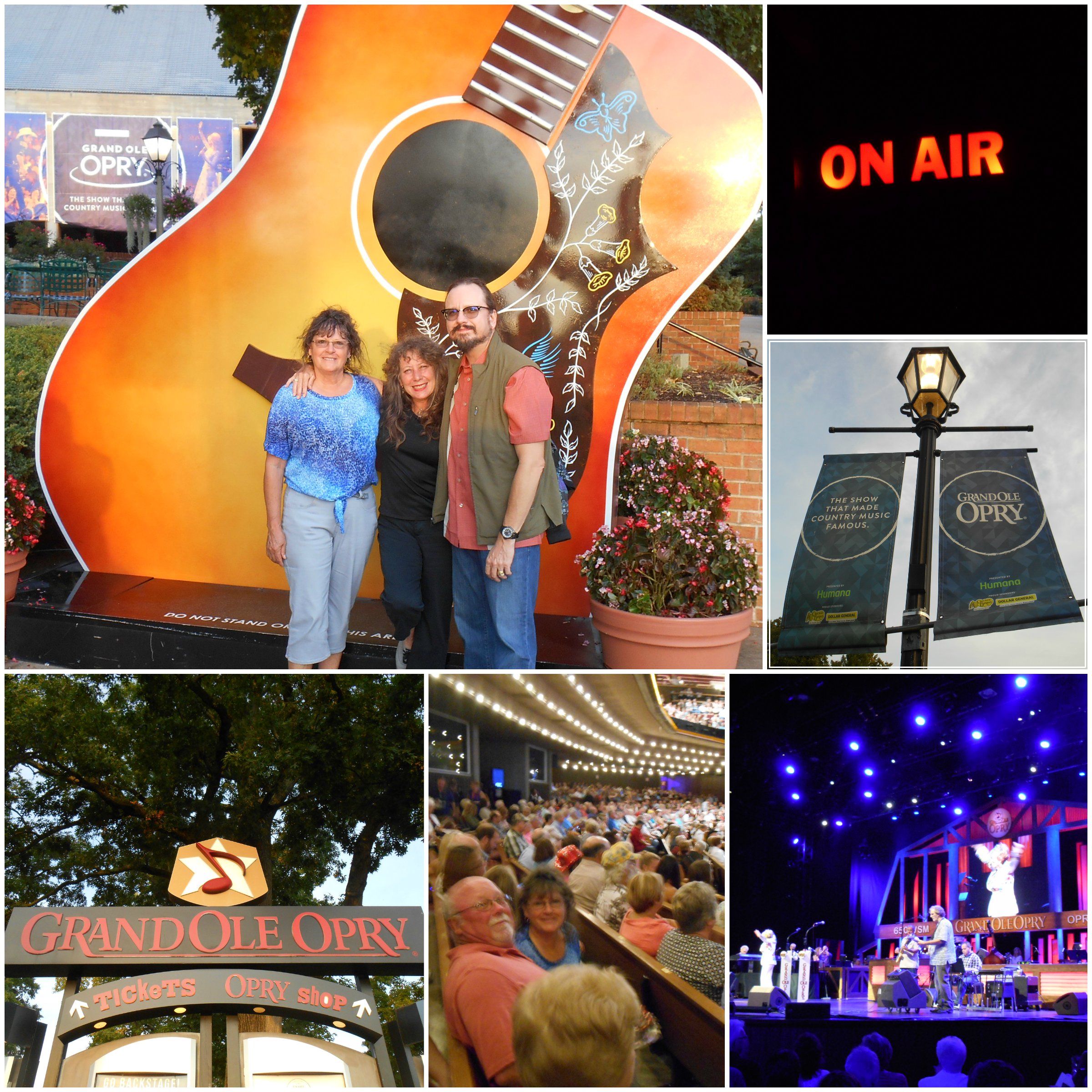 An hour later we smoothly rolled into Nashville on new rubber, arriving just in time to grab a quick dinner and head out for a show at the Grand Ole Opry. 
Whether you're a country music fan or not, this is a first class venue with outstanding performers. It's a variety show with about a dozen acts – a mix of well-known musicians, newcomers, and old-timers. The music was hot and lively, the audience was singing, and we had a grand ole time! 
Thump thump went the beat. 
Now that's the kind of Nashville Thump I'd rather hear!