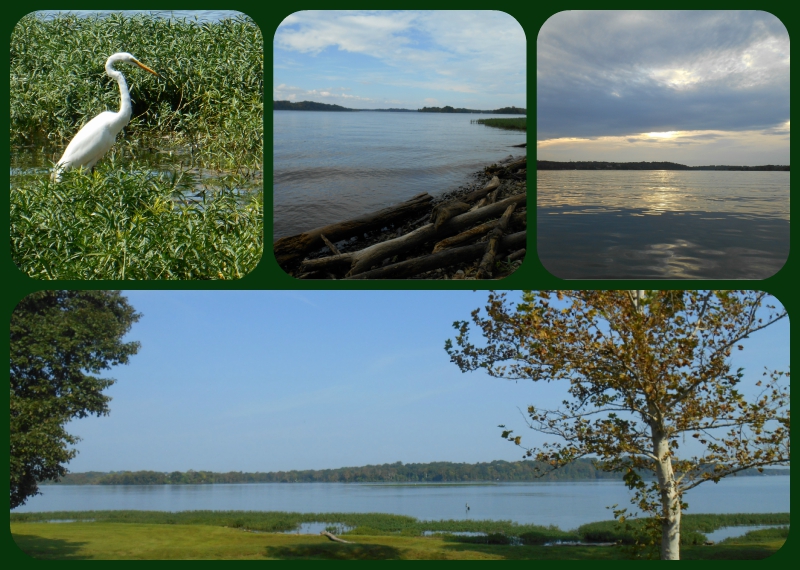 Cedar Creek Campground
Old Hickory Lake
Mt. Juliet, TN
View Map
Just past Andrew Jackson's Hermitage estate is Old Hickory Lake. It's really a misnomer because this isn't a lake at all, but a vast flooded valley of the Cumberland River. It's a large body of water, twisting and turning for miles of coves and side branches, with the main river channel running ever deep through the middle.
Here we have settled under towering pin oaks and beechnut trees at Cedar Creek Campground – a Corps of Engineers (COE) property. As I have often mentioned before, COE camps are always a delight, being spacious and shady with generous green spaces between.
Our campsite rolls down a gentle lawn to the lapping shore of the lake, where our cousins have conveniently beached their pontoon boat. Nearby blue herons and great white cranes poke about in the weeds, and the air is soft and mild.
It's a real treat to cruise this placid lake in a swanky boat! Our cousin, Mark, has a depth finder on his console, and we were astonished to realize that most of the water is only 2-5 feet deep. Then, within a yard or so, the depth suddenly plummets to 60 feet as we cross into the main channel of the Cumberland River. Barge traffic carefully picks their way through the channel, guided by giant buoys – green on the right, red on the left. It's a bit like a Connect-The-Dots game to keep on course!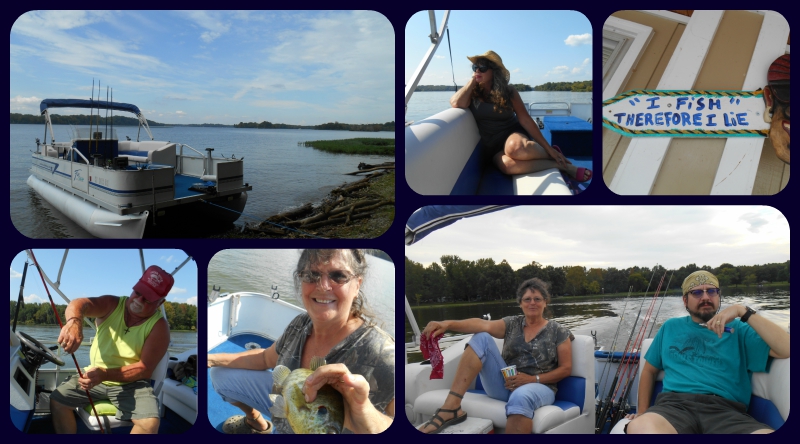 We've spent a couple of days lolling around camp, trying our luck at fishing for croppie, and eating our way extravagantly through the evening. Forking over twenty bucks at a nearby marina got us a fishing license for 3 days, and so far I've caught one $20 fish. It was a small bluegill – "Just enough to stink up a piece of bread," said Mark. Cousin Wanda had better luck, catching a couple of good sized red ears.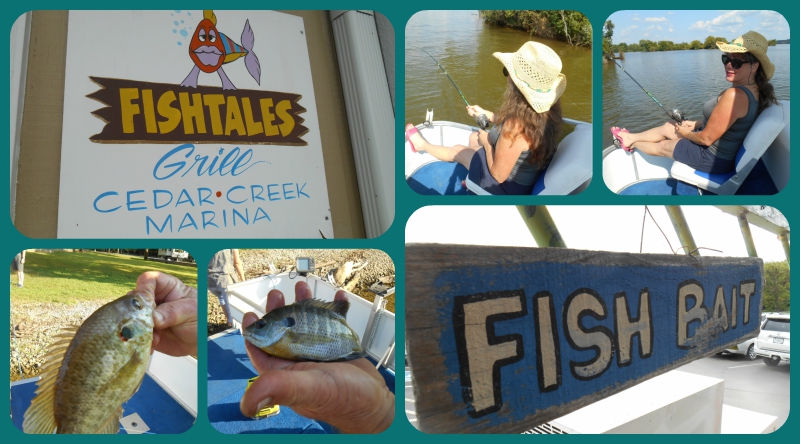 The camp has a lovely sandy swimming beach and today I may forego harassing the fish, opting instead for a float in the water. Or maybe just some knee-high wading like the blue herons.