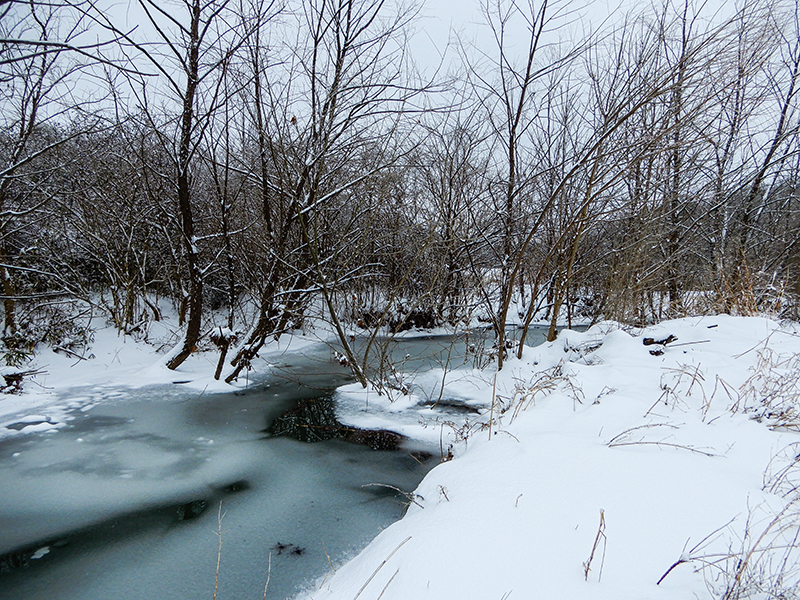 A deep freeze has settled in from Texas to Maine. There's no escaping it – it's winter everywhere!
Last week we went to Ohio to visit my dad. The weather forecast looked awful so we traveled a day earlier than planned and, sure enough, nine inches of snow fell that night. But Ohio knows how to handle a winter storm and the county crews kept the roads pretty clear.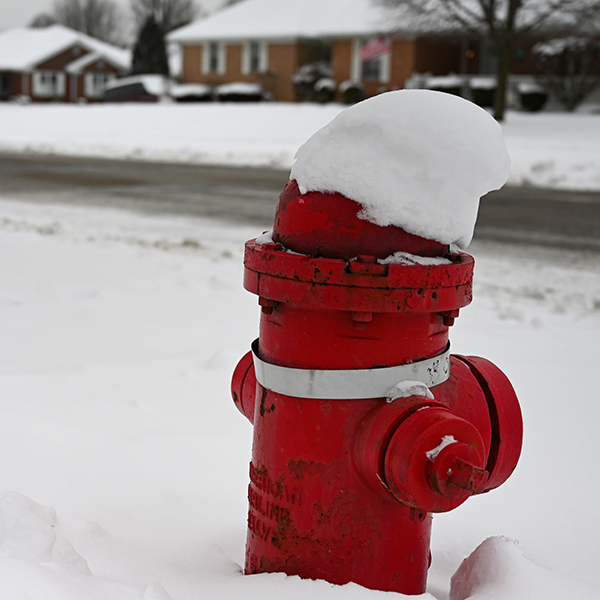 It's lucky we were at my dad's for this storm because his snow plow service had broke their blade and weren't able to dig out his driveway. So Tim headed out with a shovel, ready for an afternoon of back-breaking labor, when a generous neighbor offered the use of his new snow blower. Heck, yeah! What guy doesn't want to play with a brand new power tool?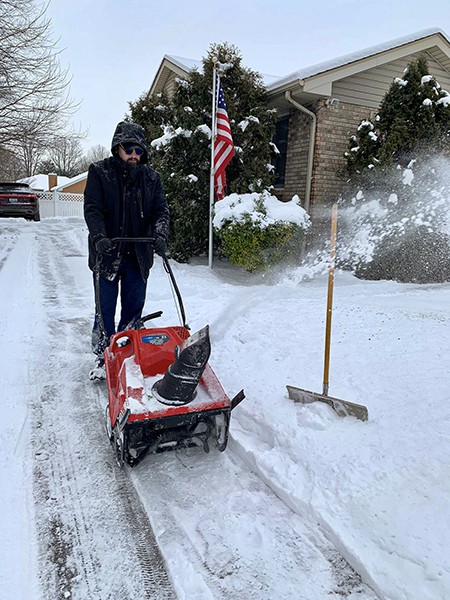 We dug out enough to drive Dad to a bunch of appointments and grab him a haircut.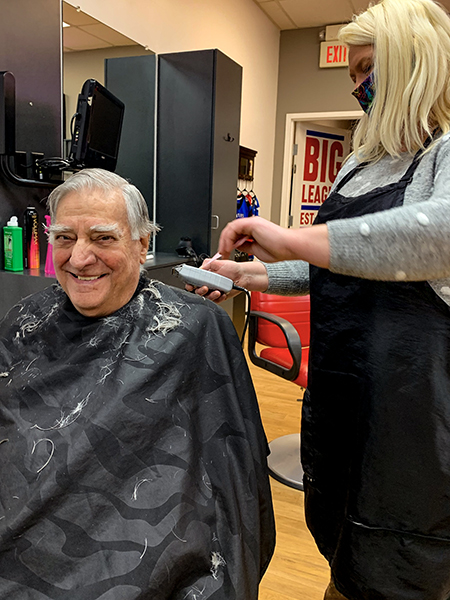 Our return trip had to be timed just right to avoid a series of incoming winter storms. We arrived home in Kentucky safely, only to hunker down for multiple rounds of ice and snow burying the area.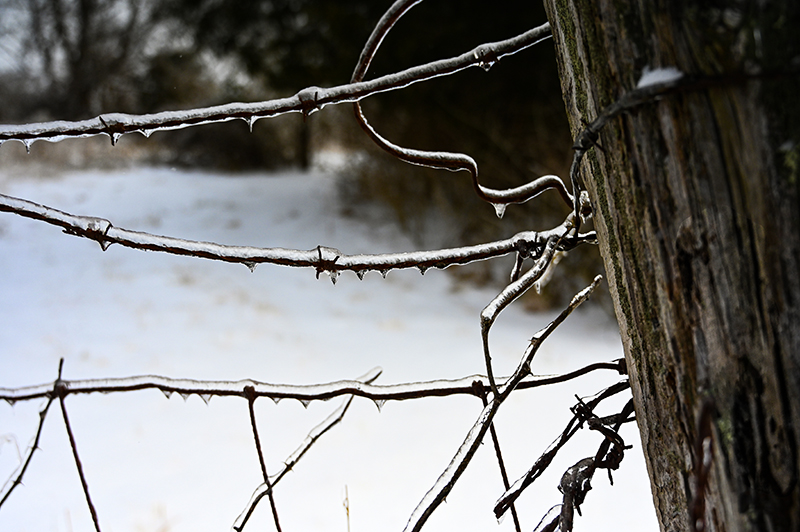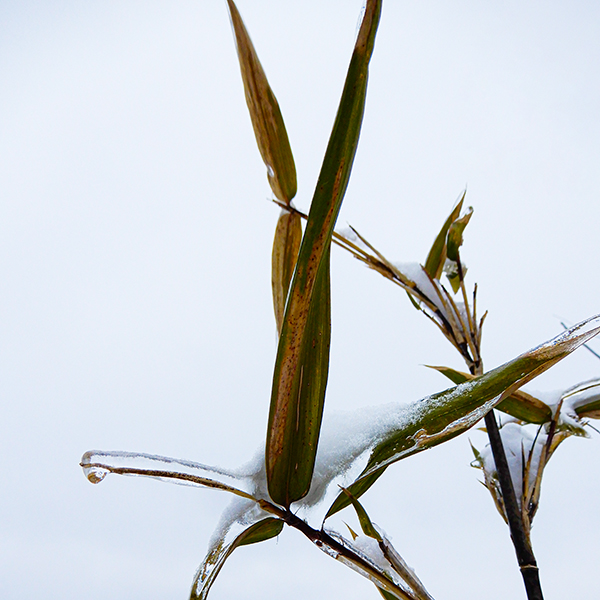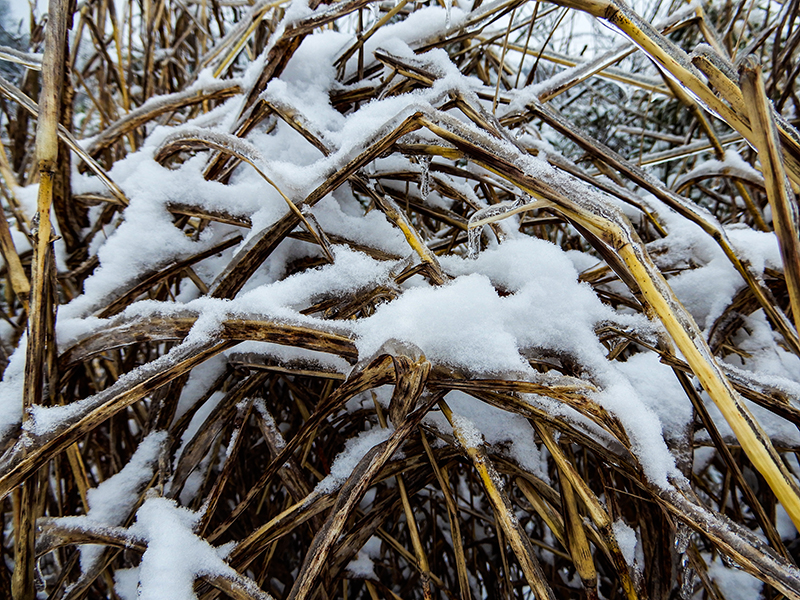 Unlike the big towns in Ohio, our rural area is challenged to plow all the little back roads. Forget about driving anywhere – just getting to our mailbox was a half-mile ice expedition!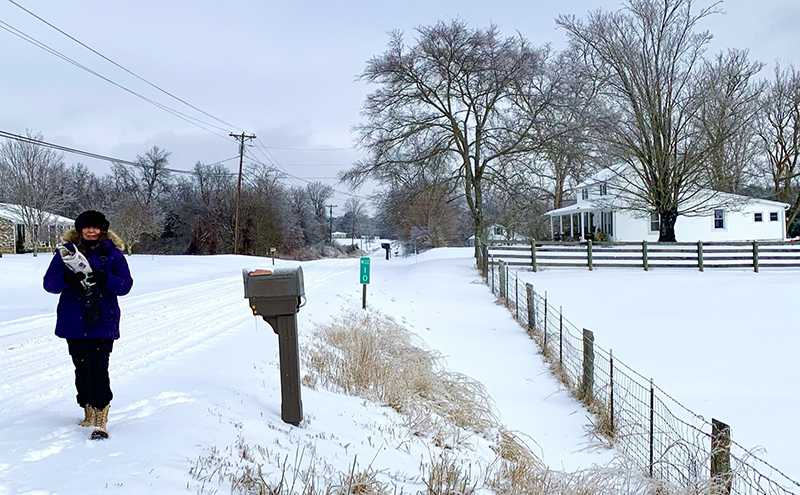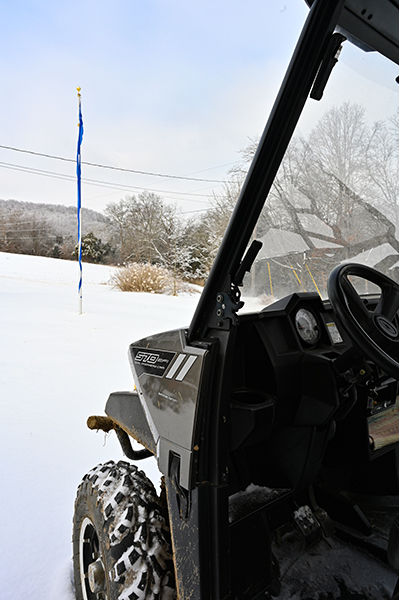 After being house-bound for the better part of a week, I decided to dig out my old ski pants (they still fit!) and trundle down to the creek to check on the beaver family. This mound of snow and sticks is the beaver's lodge and I expect they're pretty cozy inside those mud walls.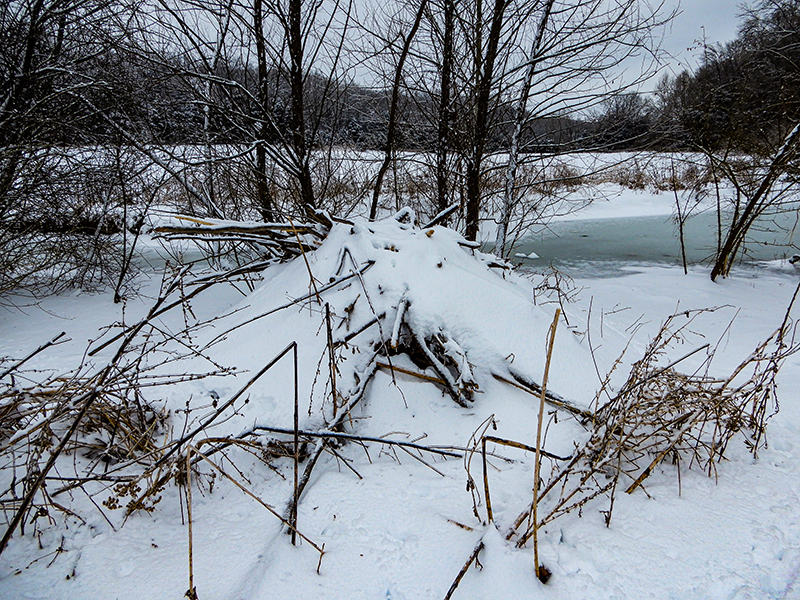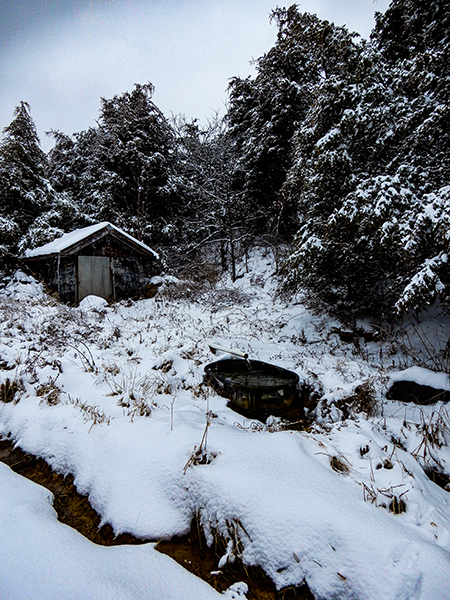 Warmer temperatures are expected later next week and that should thaw things out. Meanwhile I'll take a cue from our cats and just lounge around indoors. Ahhh – a long winter's nap!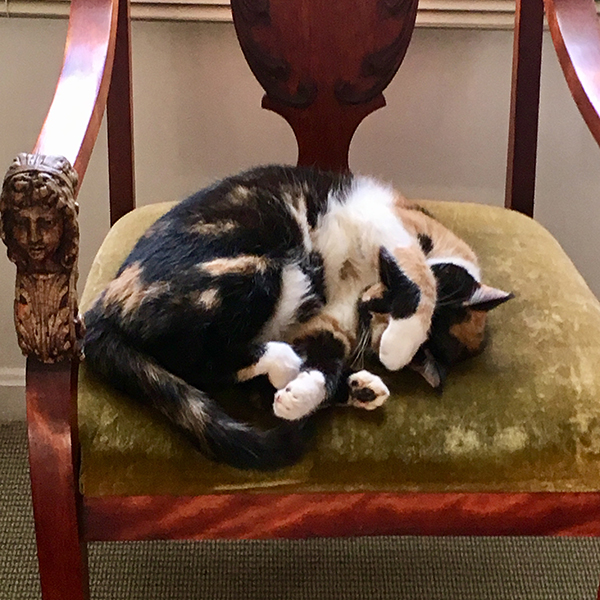 How are you holding up through this deep freeze? Got heat? Hot chocolate and marshmallows?