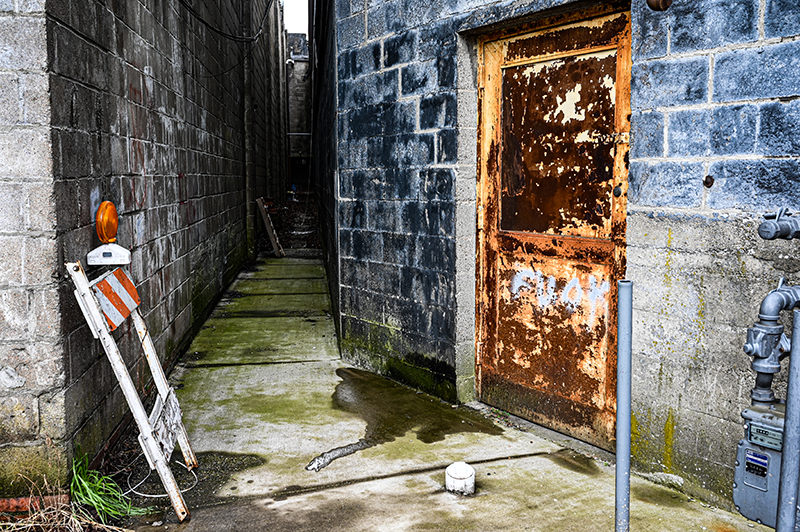 Mix one part boredom with three jiggers of curiosity and you've got a recipe for wandering around the odd places in town. I've become a Back Alley Tourist this month.
January is the month we stay close to home. It's not camping weather, there's no place to travel to, and I'm hungry for amusement in our little town. Time for some alley cruising.
The other day I went looking for the recycling center and followed a series of ill-placed signs that led through the deserted back lots of an industrial park. There I saw a crazy collection of colorful factory stuff behind an automotive parts plant. Never did find the recycle place.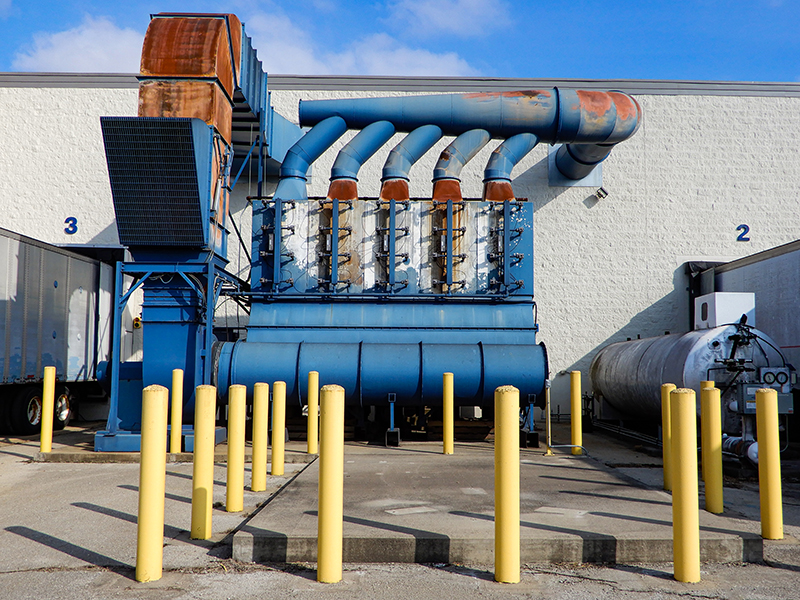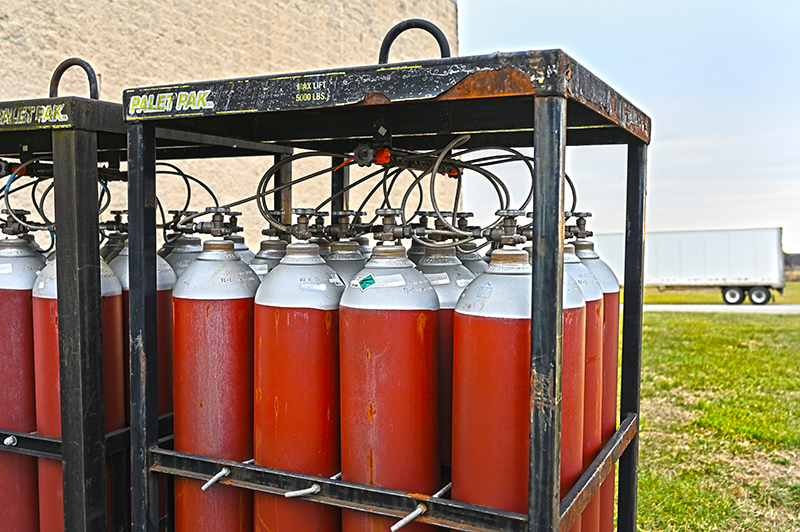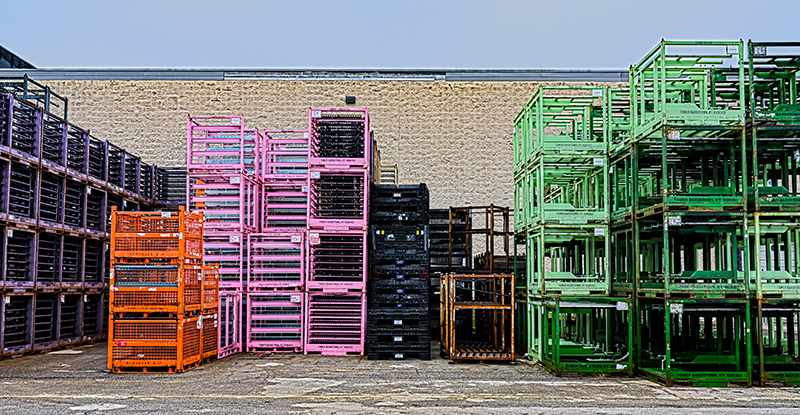 I don't really know what I'm looking for when I wander the back alleys. Something I haven't seen before, the unexpected surprise. I'm pretty nosy and will poke around any old place. Hey, I know what you're thinking and let me assure you right now – I won't rummage through your dresser drawers! I'm not that kind of snoop.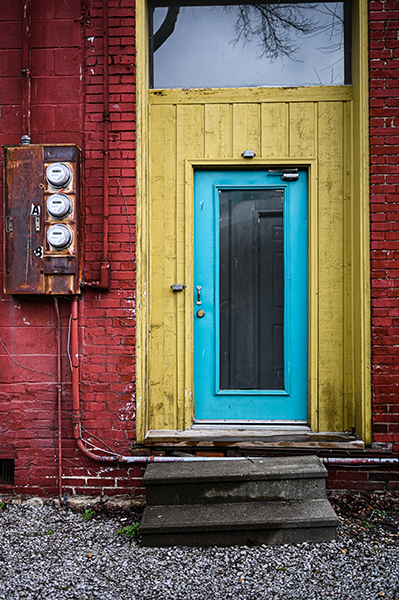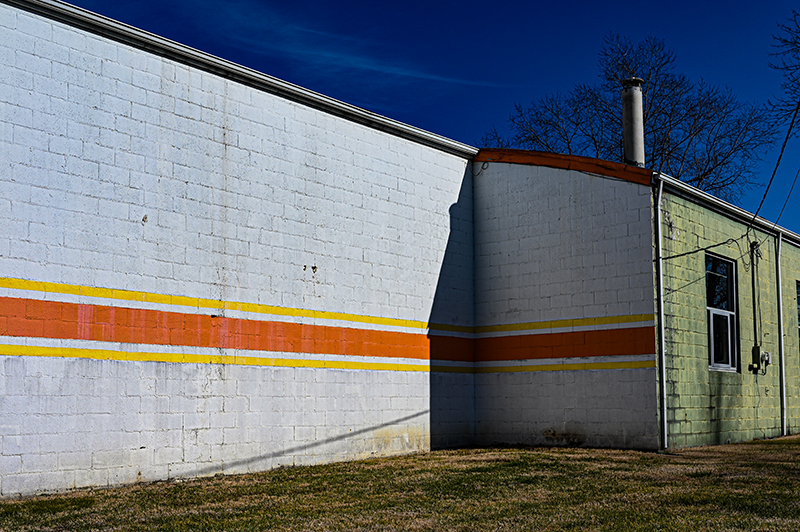 It's surprising that even the prettiest town will have a seedy underbelly somewhere. Behind Main Street's handsome façade of cute little boutiques and tidy restaurants there's likely to be an alley in the back where another kind of life plays out. It's like peeking backstage at a play. A lot happens behind the scenes.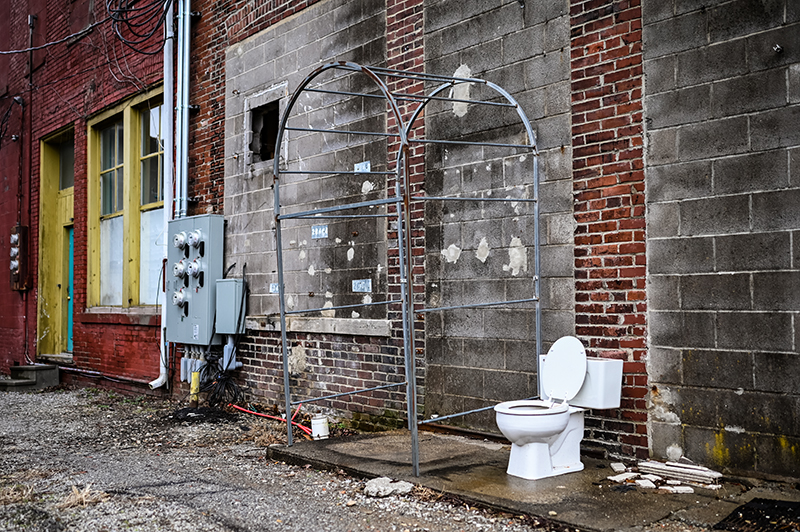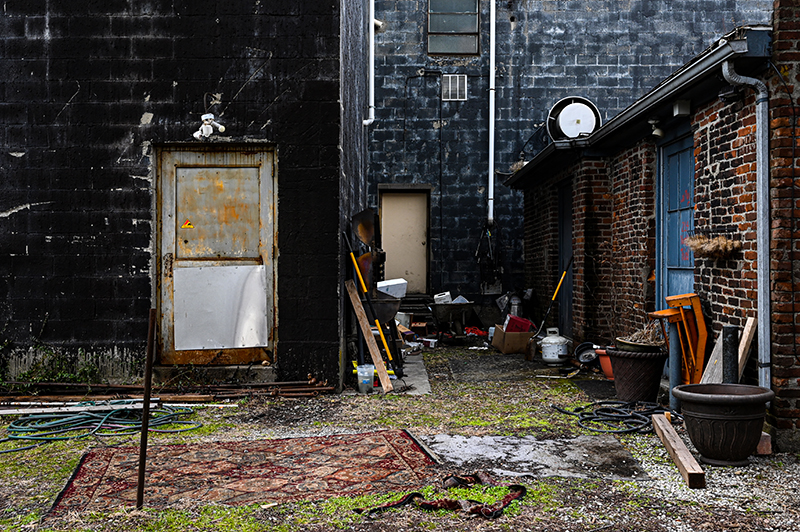 Fortunately back alleys usually give way to side streets which can lead to little hidden neighborhoods. Enclaves you never knew were there.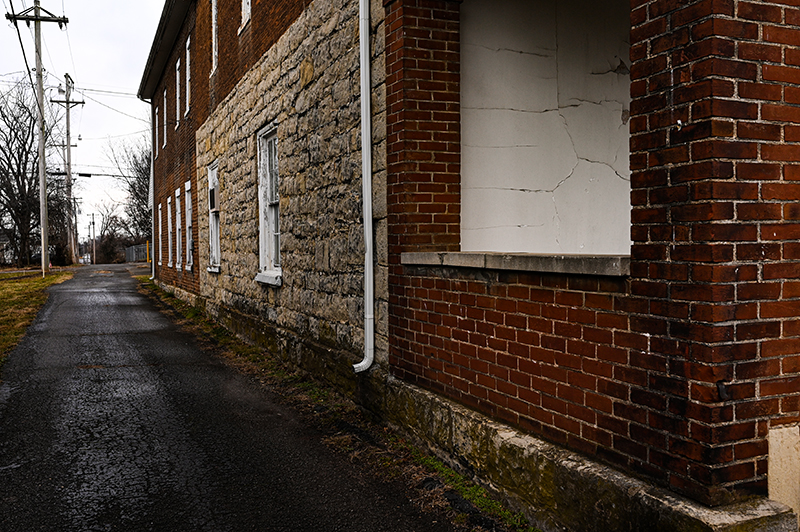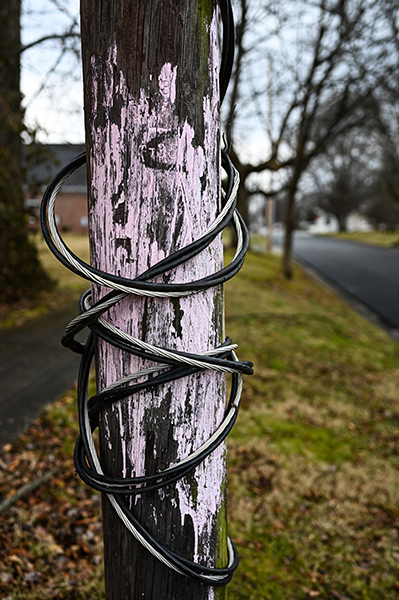 There's a lot to discover in these hidden neighborhoods, especially if the town has a long history. I've found livery stables reclaimed as garages, old homes that look like they can barely stay upright, and the remnants of a spring well lined with limestone and long forgotten.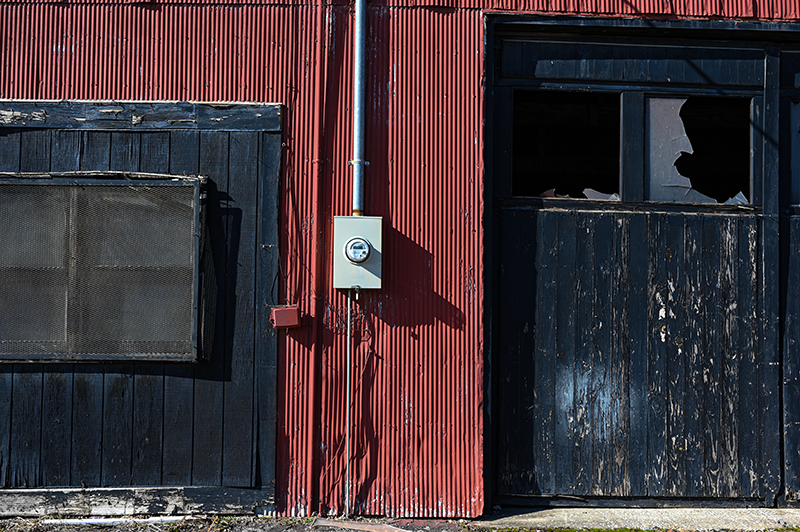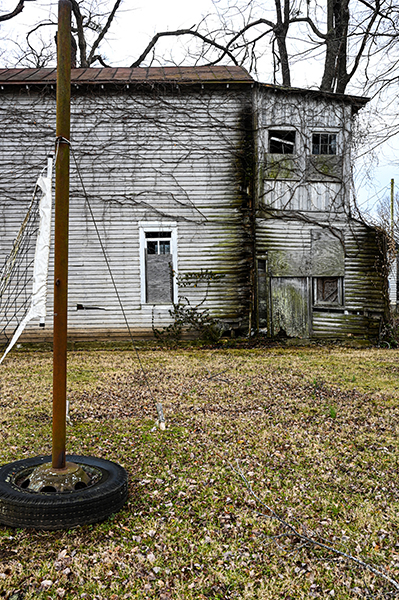 Just a couple of days ago I discovered a historic AME church, the first black church in the area, hidden down a side street which had eluded my attention until a random alley stroll landed me at its doorstep.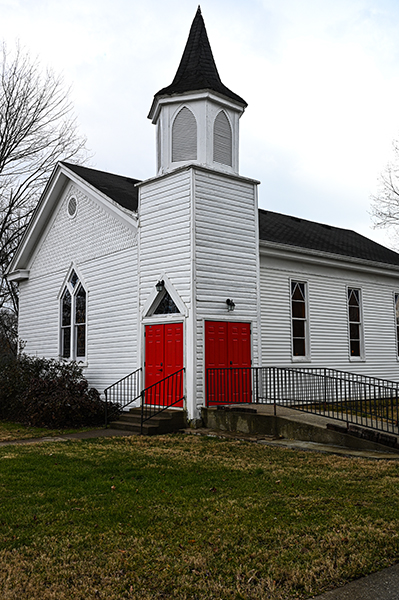 So what unexpected find will you discover in your neighborhood? Go ahead and wander the back lots. Be curious. Just stay out of my underwear drawer!