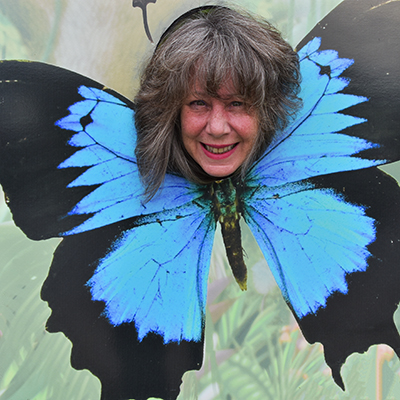 Branson, Missouri
Okay, I'm combining a bunch of events here, but we did see a Stampede of Trained Elvis Butterflies. Just not in that order.
Amazing Branson offers entertainment choices for every age and humor. We picked a handful of shows and attractions to visit and here's the first set of reviews.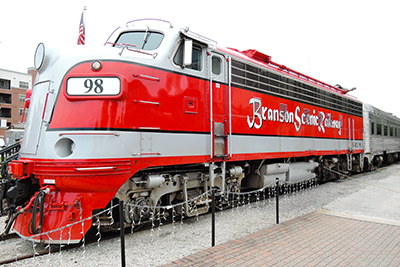 Branson Scenic Railway
You can catch this train ride from downtown Branson at the well-preserved depot. It's a two hour ride inside 1940's passenger cars that travel through the Ozark Mountains past little hamlets and bergs. Some of the towns along the rails are still in action, others long ago defunct.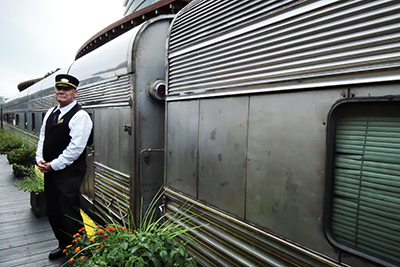 A couple of the train cars have an observation deck, and even if you're not seated there you're welcome to walk up and look around. The train crossed several high wooden trestles that had an expansive view of the valley. Ooooh, don't look down!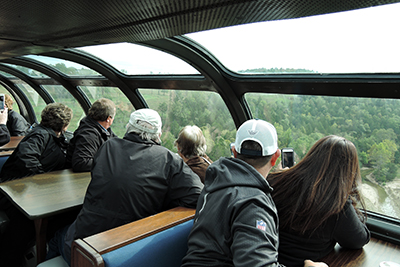 The Branson Scenic Railroad can take several routes for the two-hour ride. The route available depends on freight traffic in the area as the tracks are still active lines. We were treated to the Southern Route, which was supposed to be one of the best.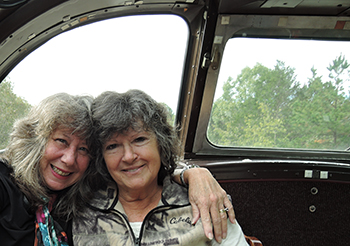 Dolly Parton's Dixie Stampede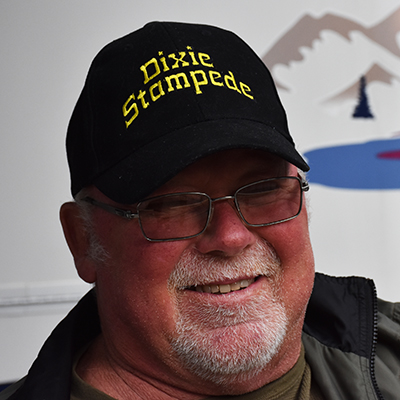 And speaking of the southern route – we caught a dinner show at Dolly Parton's Dixie Stampede.  It seems that nowadays anything Dixie or Confederate is not politically correct anymore, so the show has been renamed Dolly's Stampede. Mark got a good deal on a hat with the old Dixie name. Ah – that's why it was on the clearance rack!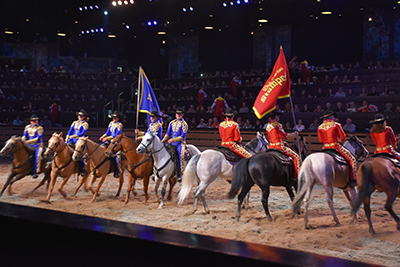 Dixie Stampede, or whatever you want to call it, is a big show of horses and riders doing tricks and skits. The theater has an arena with a dirt floor, and you're treated to stampeding buffalo and long-horn steers running amok until the riders round them up and herd them out.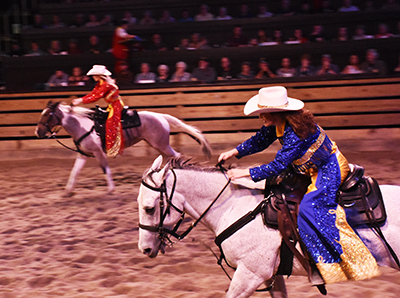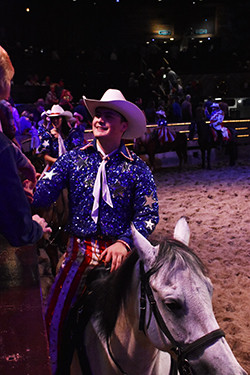 Dinner is served during the show – without utensils! So you get to slurp soup right from the bowl and pull a whole chicken apart with your fingers. Dolly serves a big meal. You won't go hungry here and it's finger lickin' good.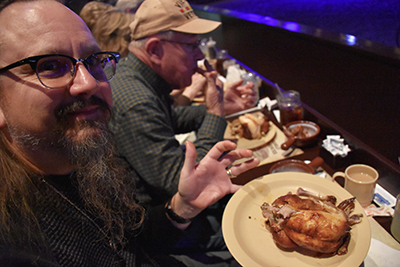 The Butterfly Palace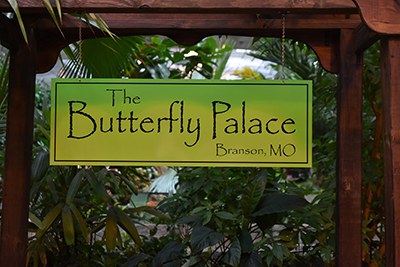 Tim and I visited the Butterfly Palace during an afternoon of flitting around town. It's a big greenhouse, hot and humid, with huge tropical plants and flagstone walkways. Butterflies of all shapes and sizes are flying freely inside the greenhouse and it's best to walk slowly and look among all the leaves to spot them.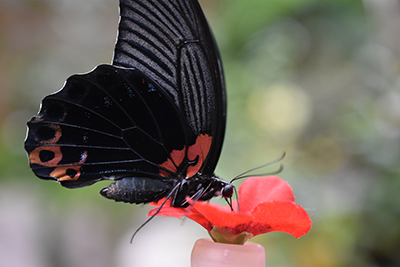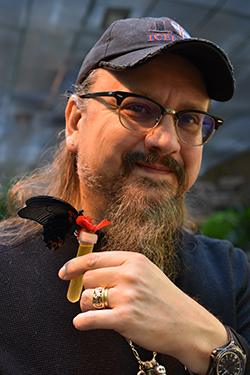 It's was a relaxing afternoon strolling around the Butterfly Palace and we were treated to a sweet serenade from a hammer dulcimer. Well, it's Branson after all, so there has to be live music!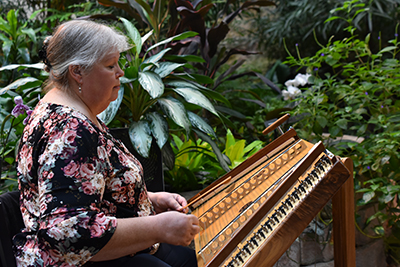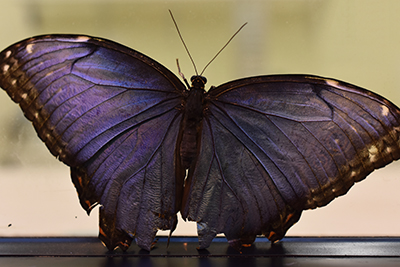 Million Dollar Quartet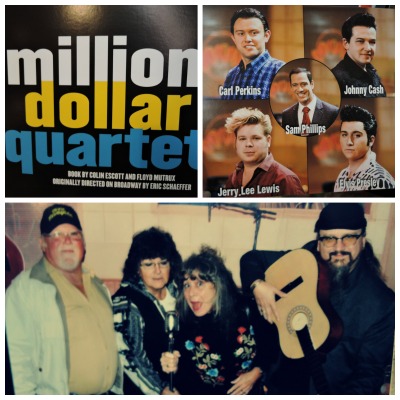 A long-running show in Branson is the Million Dollar Quartet. It was a Tony award winning play, and is presented at the Welk Resort Theater (founded by Lawrence Welk and now run by his grandson.)
A true story, the Million Dollar Quartet recreates a special night in 1956 when four rock n' roll stars showed up at Sun Records for a jam session. Elvis Presley, Johnny Cash, Jerry Lee Lewis, and Carl Perkins all got their start at the Sun recording studio. 
The music was fantastic, the impersonators were dead ringers, and it was a rocking good show.  You weren't allowed to take pictures during the performance but afterward you could greet the cast in the lobby.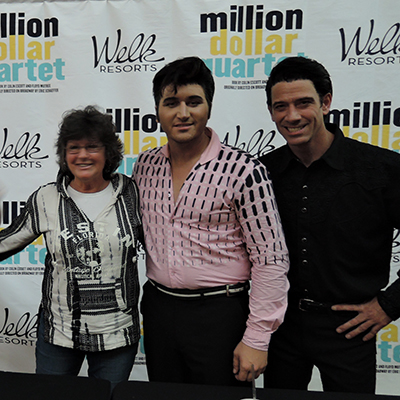 So far we've had a great time in Branson. We've got a few more shows and events planned this week and I'll add more reviews soon!