Branson, Missouri
We finished our week in Branson with some remarkable tours and shows. Lemme tell ya – if you can dream it up, you can build it in Branson! How about a golf cart tour around the highest mountain in the area? That's what we did at Top of the Rock.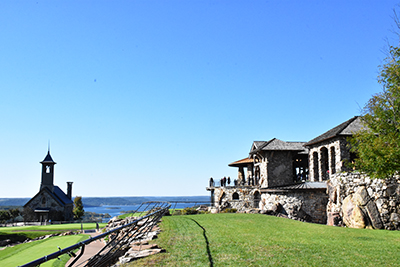 Top of the Rock
The Lost Canyon Cave Nature Trail
Johnny Morris is a visionary. He first started Bass Pro Shop by selling tackle out of his garage and then went global. Johnny is from the Branson/Springfield area and he looked at the tallest mountain peak and said, "Let's build some trails up there where folks can ride around the mountain in a golf cart." He added a big lodge, wedding chapel, museum and golf course and created Top of the Rock. That's some vision!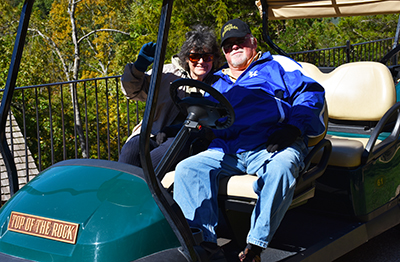 It was a beautiful fall day when we boarded a four-passenger electric cart and headed out to drive the nature trail at Top of the Rock.  It's a two-and-a-half mile ride among forested canyons, limestone escarpments, and rushing waterfalls.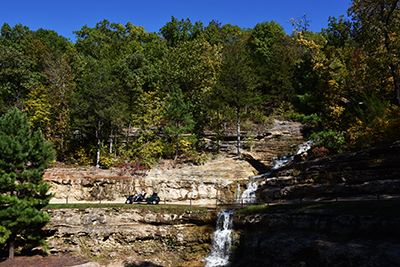 You drive the golf cart at your own pace and there's plenty of places to pull over and step out to enjoy the scenic view. It's supposed to be a 45 minute tour but we managed to stretch it out to about an hour and a half.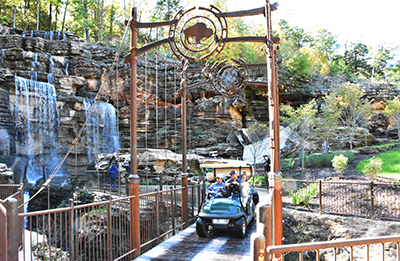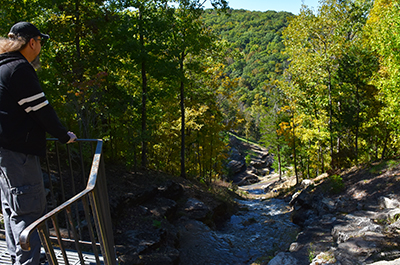 In the middle of the golf cart trail is a natural cave, compete with stalactites. You drive your golf cart right through the cave. Turn on the headlights and watch out for the cave bear!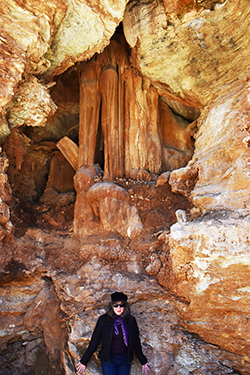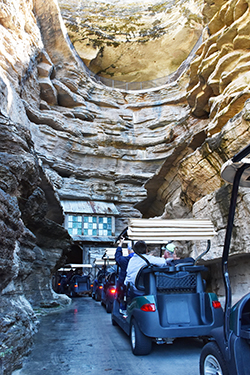 There was a bit of a wait to go through the cave because inside was … a drive-up bar! The Bat Bar served tasty cocktail concoctions right to your golf cart, and of course we all had to try one. But so did everyone else, so there was a line waiting for the lone bartender to catch up.
Top of the Rock was the best darned tourist thing I've done in a long time. The whole golf-cart-nature-trail experience was just remarkable, and if you've ever shopped at Bass Pro Shop I want to thank you for making this possible. Your money made Johnny Morris a gazillionaire and he built Top of Rock to share with us! 
College of the Ozarks
The Keeter Center Dining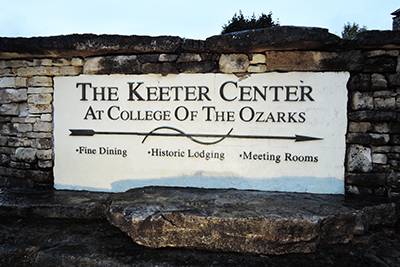 Our next big surprise was dinner at College of the Ozarks. It was highly recommended by some local folks and it didn't disappoint. College of the Ozarks is a small school that offers free tuition to talented students who are from impoverished families. Students are expected to be "of good moral character" and must work part time at any one of the college's many endeavors as part of their free education.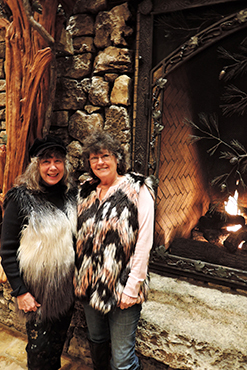 The Keeter Center at College of the Ozarks is a glorious lodge with a dining room renowned for their locally produced menu, much of it grown on the college campus. The wait staff are all students and table decorations were hand made at the college. Our waitress was in her junior year and was raised in Senegal with missionary parents.  Dinner was fabulous, we left her a generous tip, and then shopped at the student gift store to further support the college.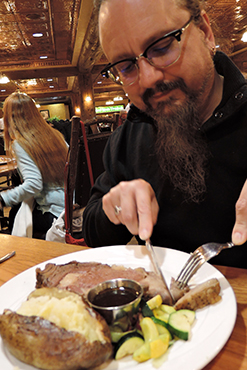 YuYan
Chinese Acrobats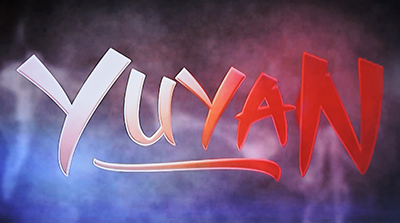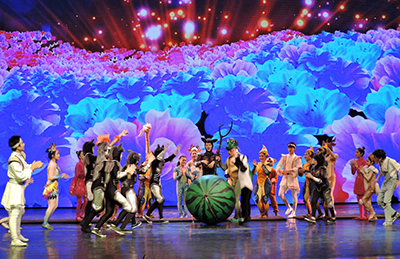 We saw one more show at YuYan. The production is a Chinese fairy tale acted out by a crew of talented acrobats. The cast was very young, many looked like children, but oh-so-flexible and daring!  It's a new show in Branson and I don't think the word has gotten around yet. We counted, and the cast members outnumbered the audience for a Friday matinee during the off-season. So we all clapped extra loud to encourage the hard-working acrobats.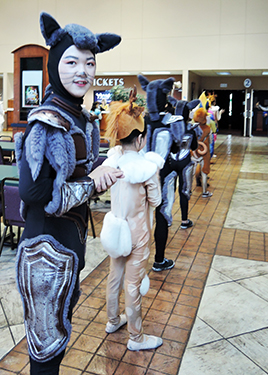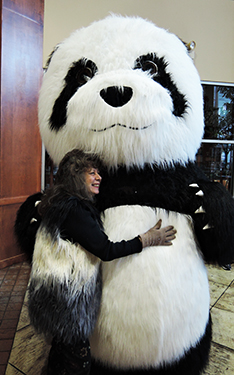 Food, Food, Food
All week we've been eating our way across Branson. We saved some room for one final special meal at Whippersnappers – all you can eat lobster and crab. I'm embarrassed to say there may not be any left. I think we ate it all!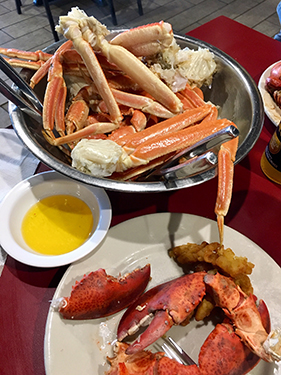 We sure enjoyed our trip to Branson and traveling with cousins. It was a wonderful place for Tim & I to celebrate our 20th anniversary, and we won't be waiting long to return. We plan to visit again soon and you should, too!