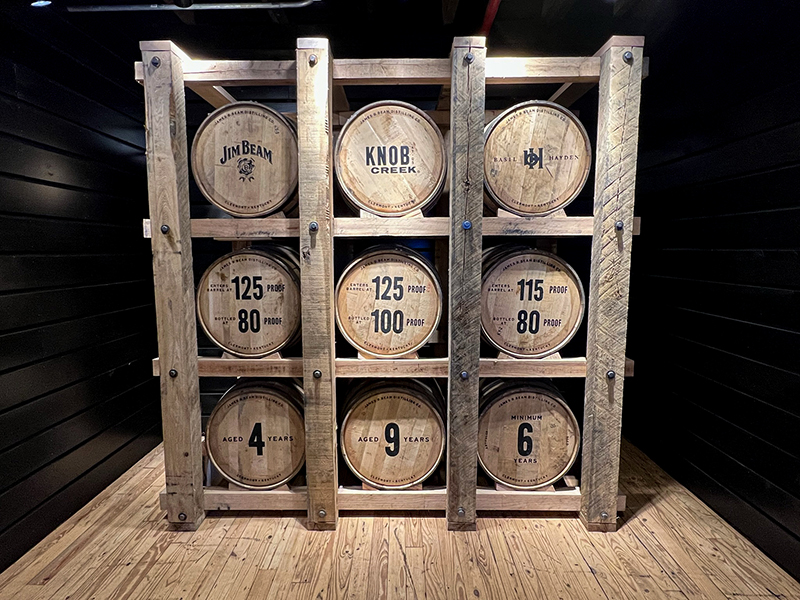 Nothing says holidays and good cheer like a Bourbon Tour!
Around here, a visit to one of our famous bourbon distilleries is the best way to have a good time and entertain guests. We met up with friends at Jim Beam to celebrate some December birthdays.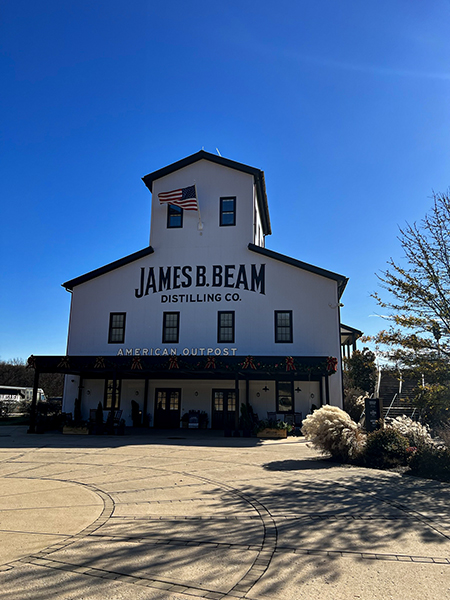 The Jim Beam tour traipses around the grounds of its main distillery, showing all the steps it takes to make a fine sipping bourbon.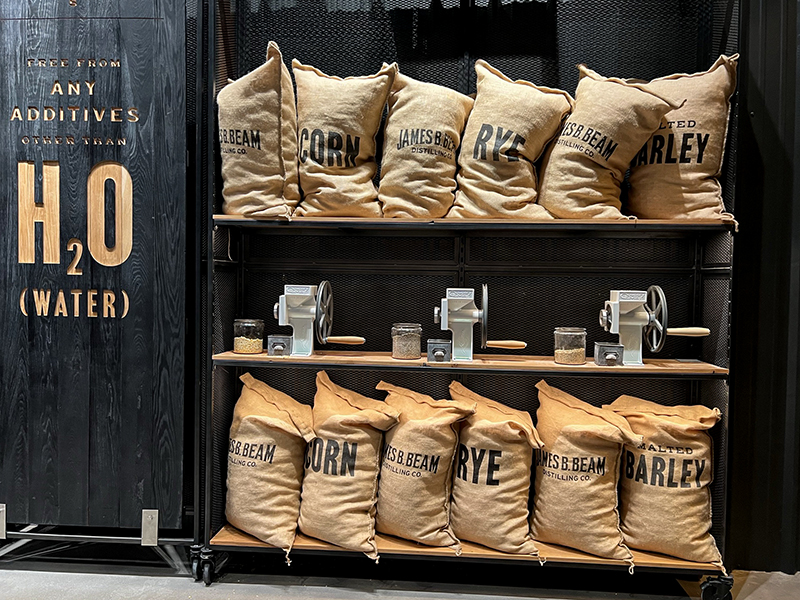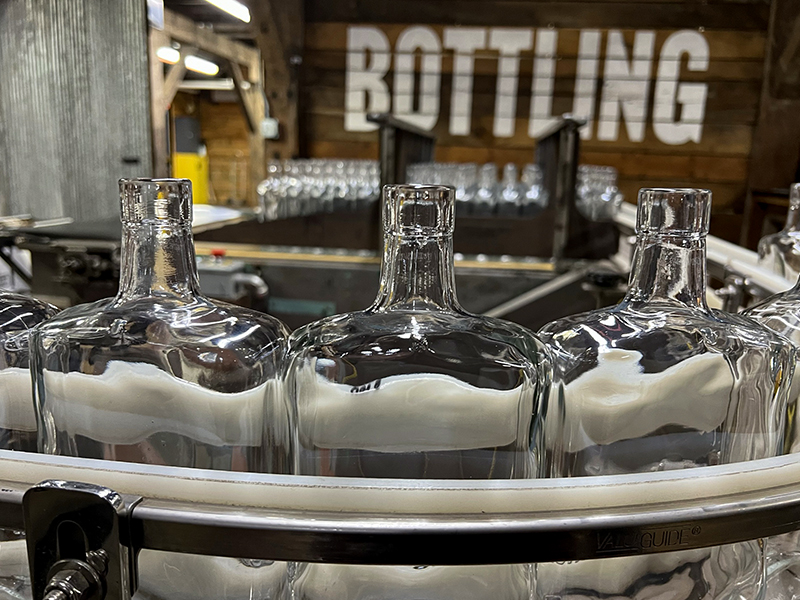 The warehouses where barrels are aged are impressive. Each holds up to 65,000 barrels, stored on wooden racks, nine stories high. Barrels stay in the rickhouse for years, improving the flavor and color of the bourbon.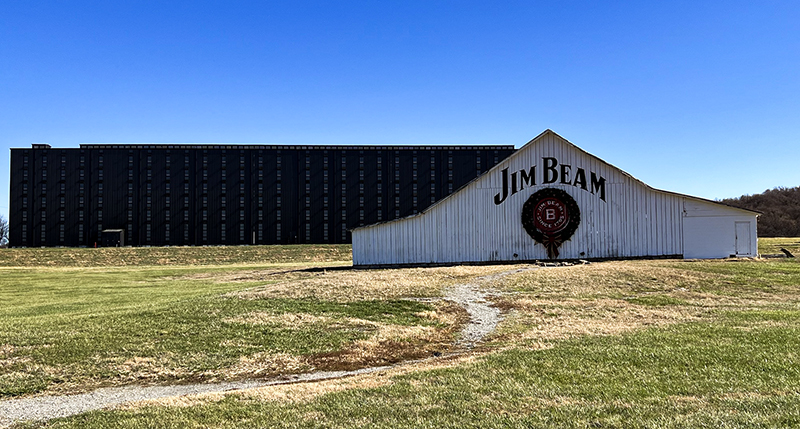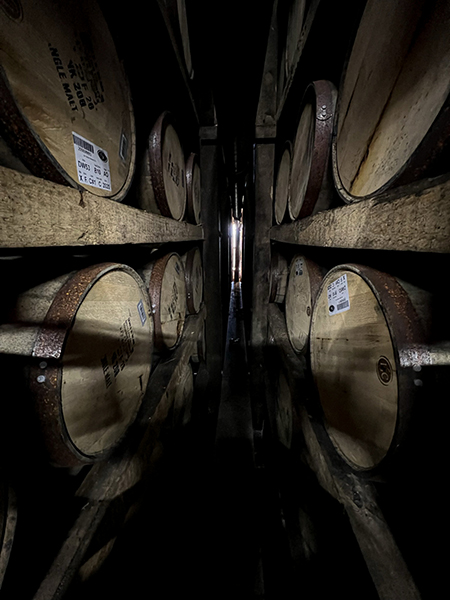 Bourbon is big business. Jim Beam has rolled out over 17 million barrels since the end of prohibition. And they are only one of almost 100 distillers in Kentucky. That's a lot of happy customers!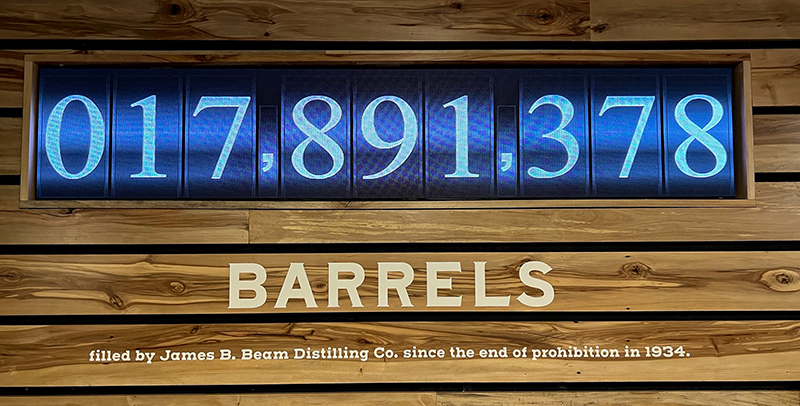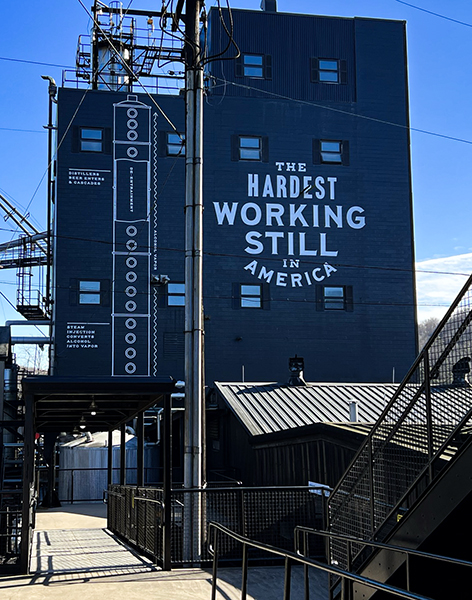 While whiskey-making is an archaic skill – think hillbilly with a copper still – big producers like Jim Beam are set up for scale. It's an industrial enterprise making a hand-crafted product.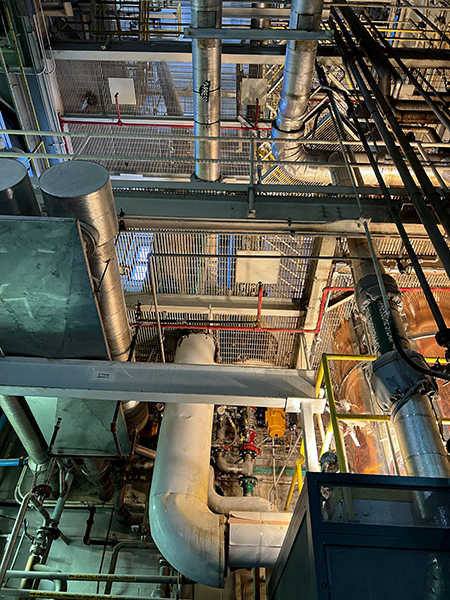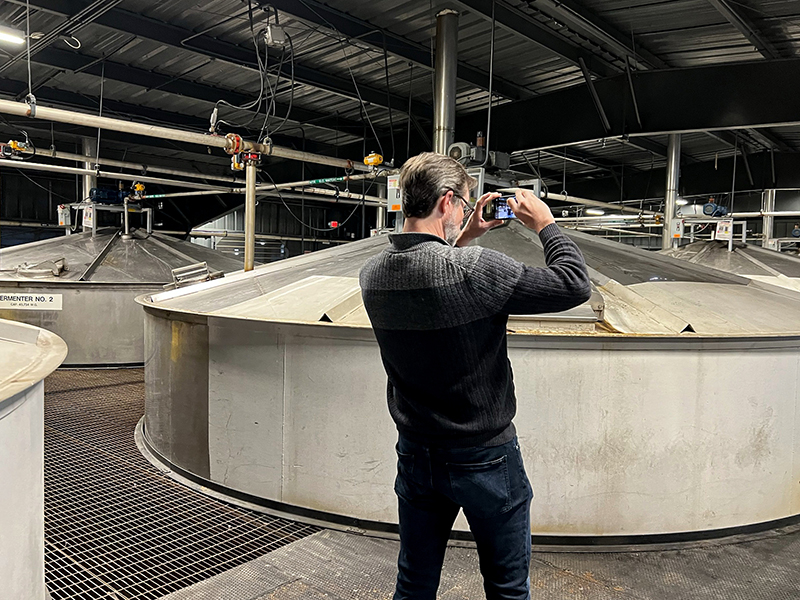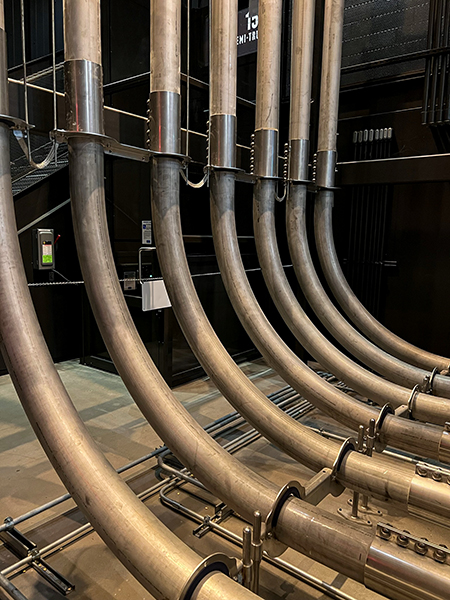 Every distillery has its own special tour features. Here we saw a barrel dump, where the bung was removed and the bourbon sloshed out over a layer of charcoal. Sorry, no samples!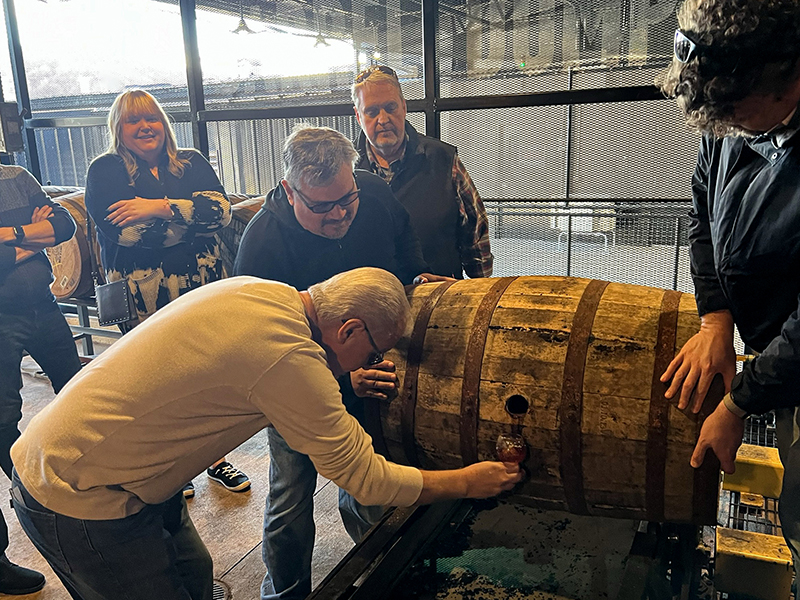 At the bottling section, you could purchase a special bottle of Knob Creek and watch it being hand-dipped in wax.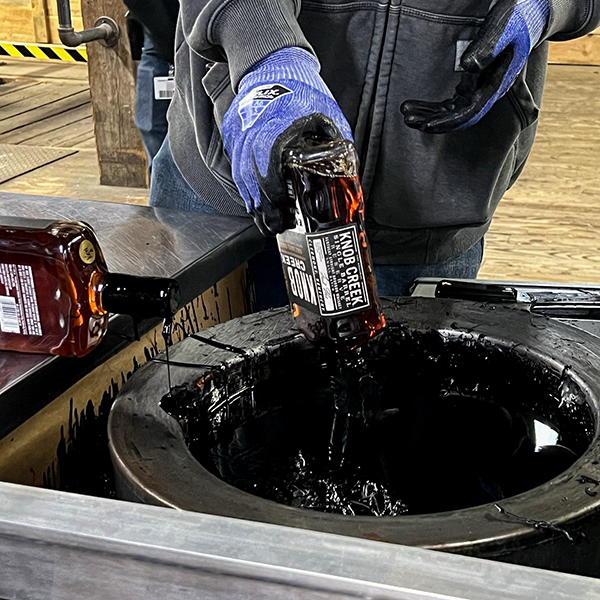 Our friends were invited to leave their thumbprint on the top of the wax. Chris decided to give it a kiss, which resulted in a mustache full of black goo. Not recommended!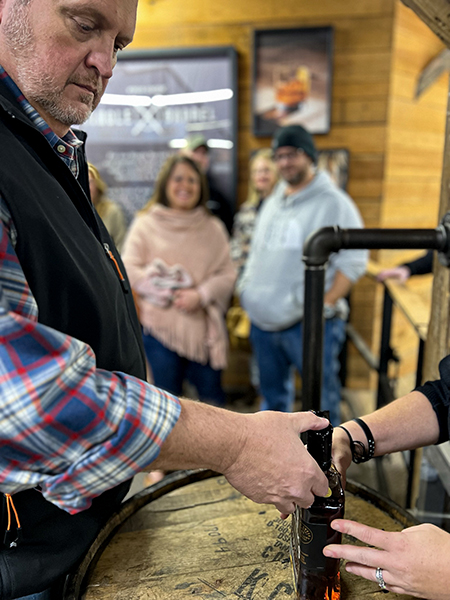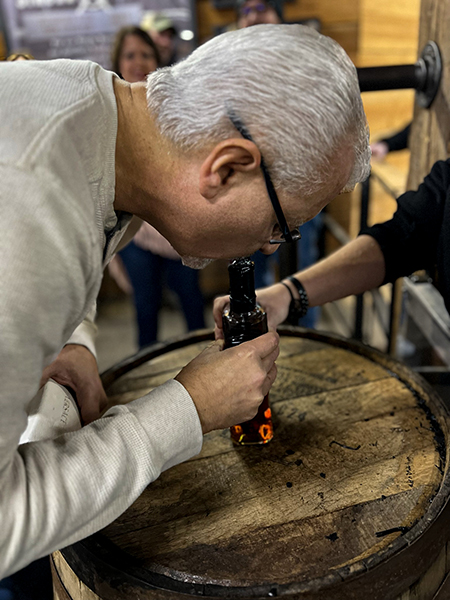 At the end of our tour, we lined up for a tasting of bourbon samples – the highlight for everyone.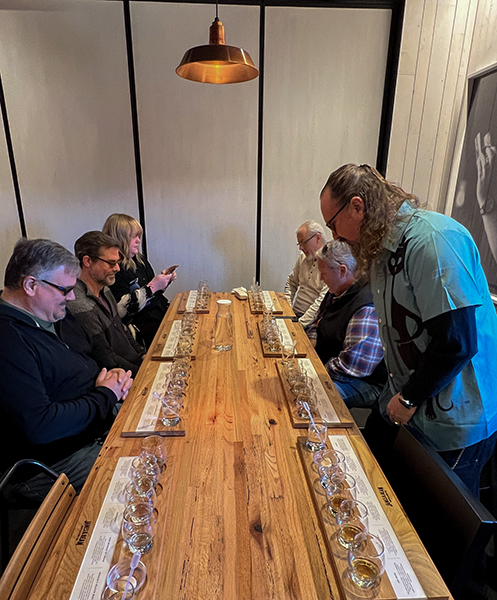 Later we headed over to Jim Beam's new restaurant called The Kitchen. Small menu, exceptional food, and fantastic service. Do go.
The next weekend we hosted my visiting cousins, Janice & Bill, and did another round of bourbon festivities. This time we visited Lux Row, a newer and smaller distillery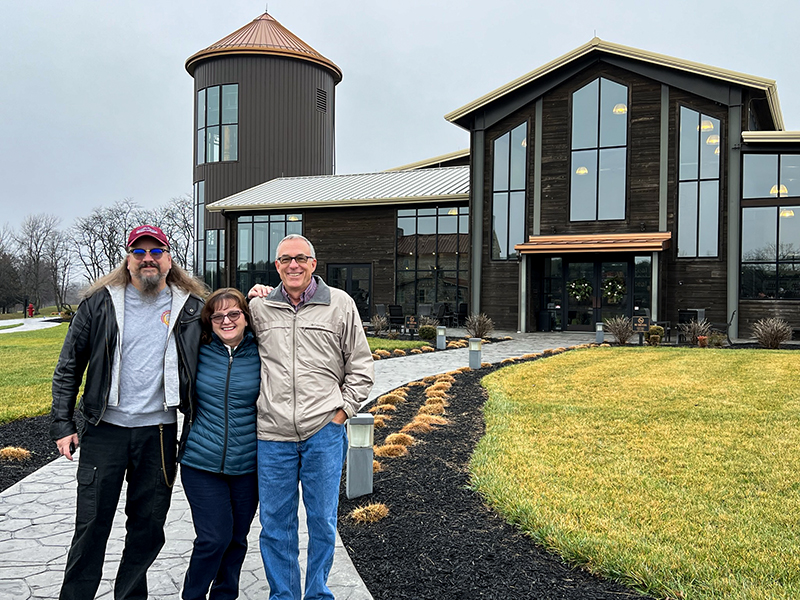 I like when distillers have open mash vats that you can view. It's cool to see the bubbling yeast brew. Mmm – smell the mash!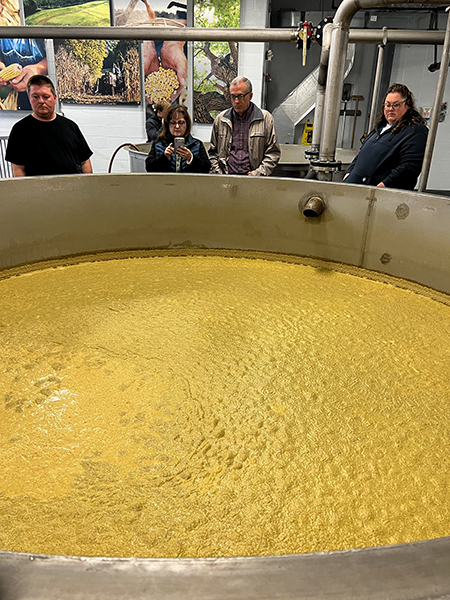 Lux Row has an open atrium in one warehouse so you can see the barrels stacked all the way to the roof.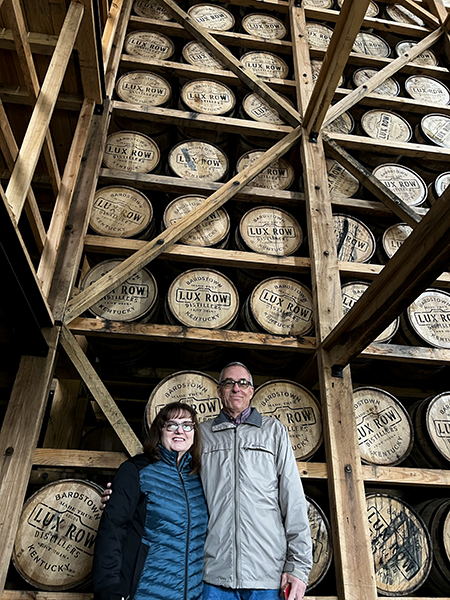 Again, the tour ended with a bourbon tasting, plus a lesson on the fine art of sniffing and sipping.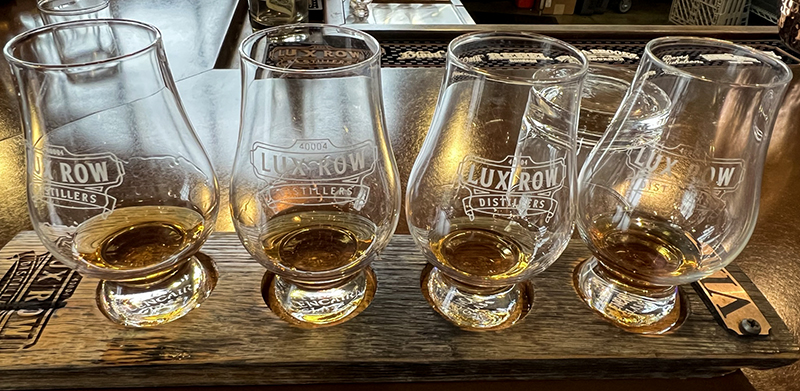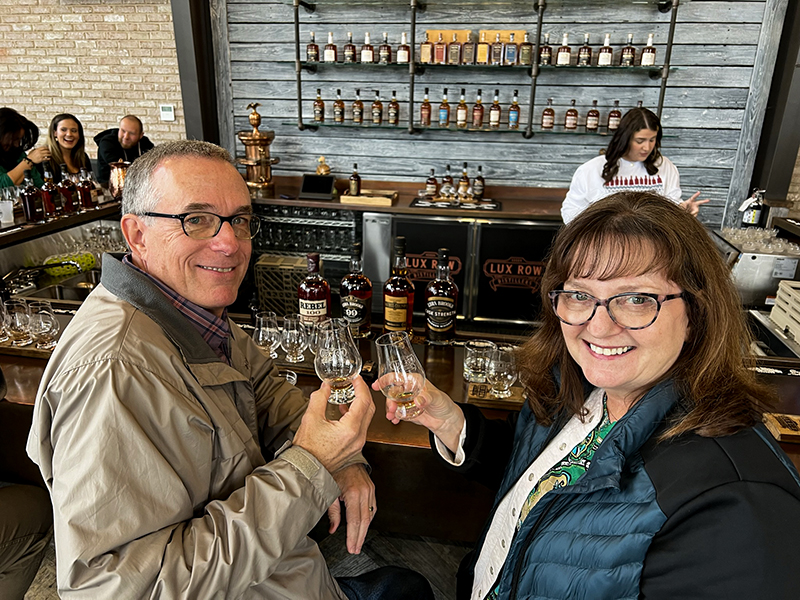 Lux Row doesn't have a restaurant, but just down the road another distillery does. Bardstown Bourbon Company offers a fine southern meal with bourbon cocktails, of course. My cousins are now officially bourbon drinkers.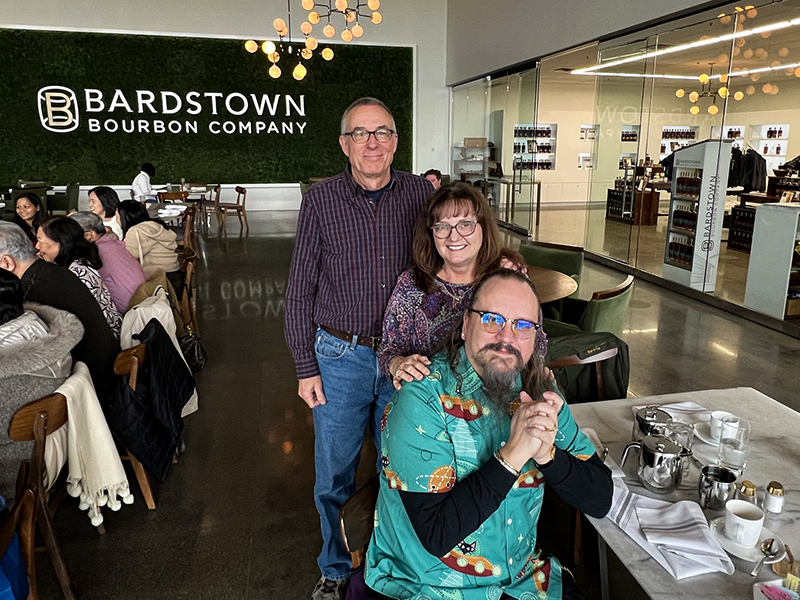 The bourbon festivities were a fine start to the holiday season. Even my dad got in on the action.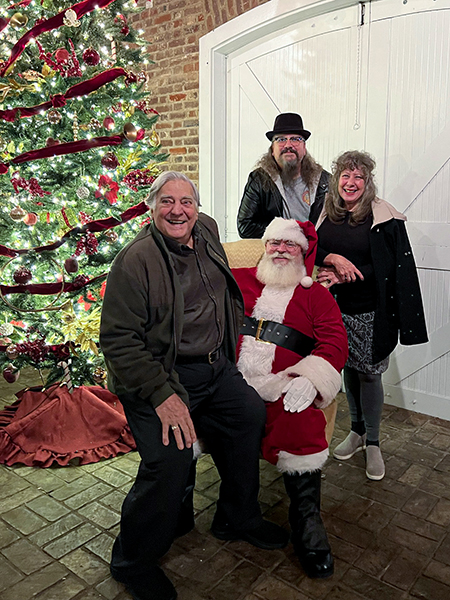 Here's wishing everyone a Holly Jolly Christmas! Drink and be merry!