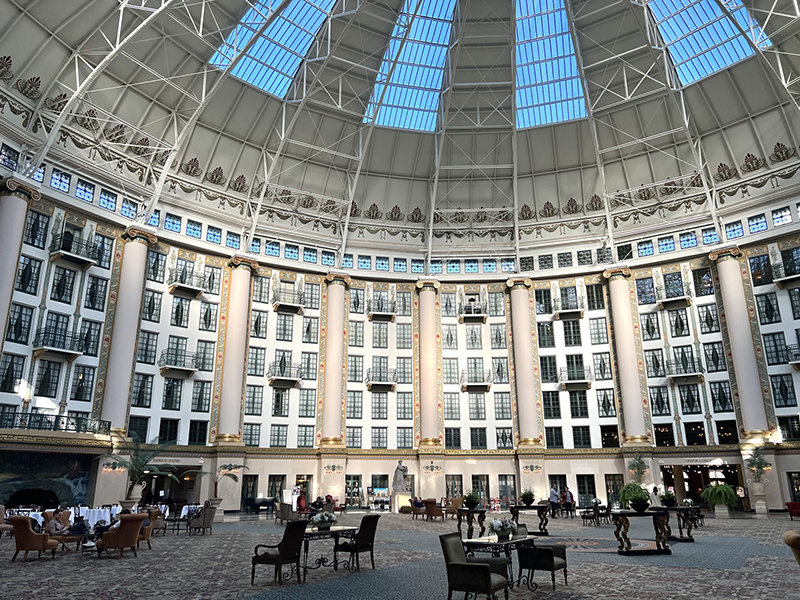 The beauty of West Baden Springs Hotel keeps us coming back. There's no place like it!
The sister hotels of West Baden and French Lick were built around 1900. Both featured Mineral Springs and were destination spas. I can see why. The combination of architecture and ambiance here is deeply soothing.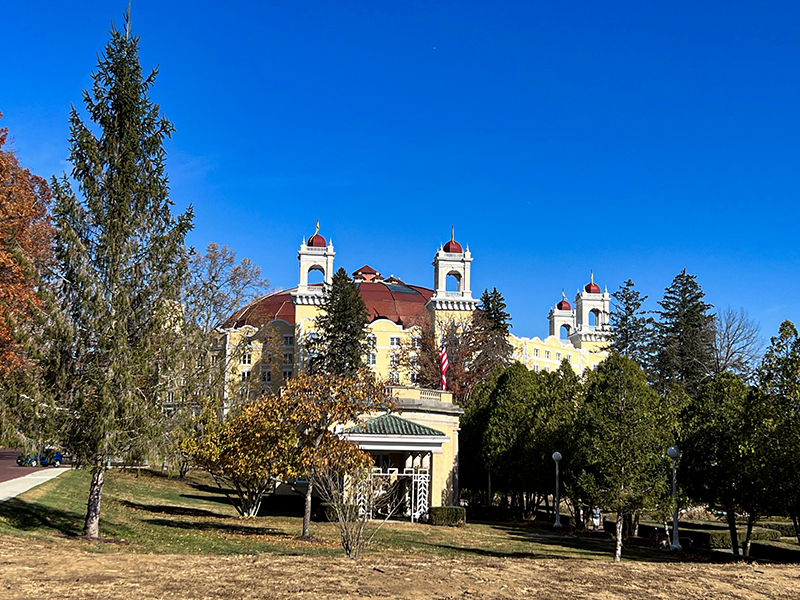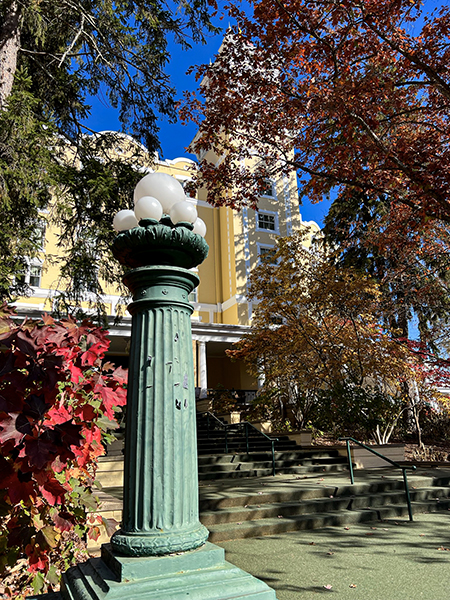 West Baden's domed atrium is a Wonder of the World. Hard to believe it was engineered over 100 years ago. It still impresses visitors. When you step into the rotunda, all you can say is "Wow!"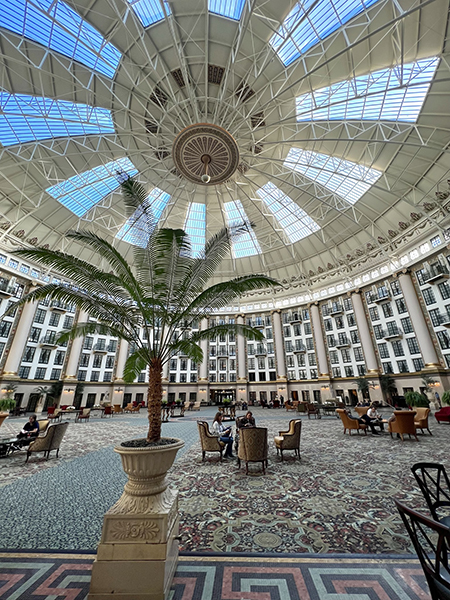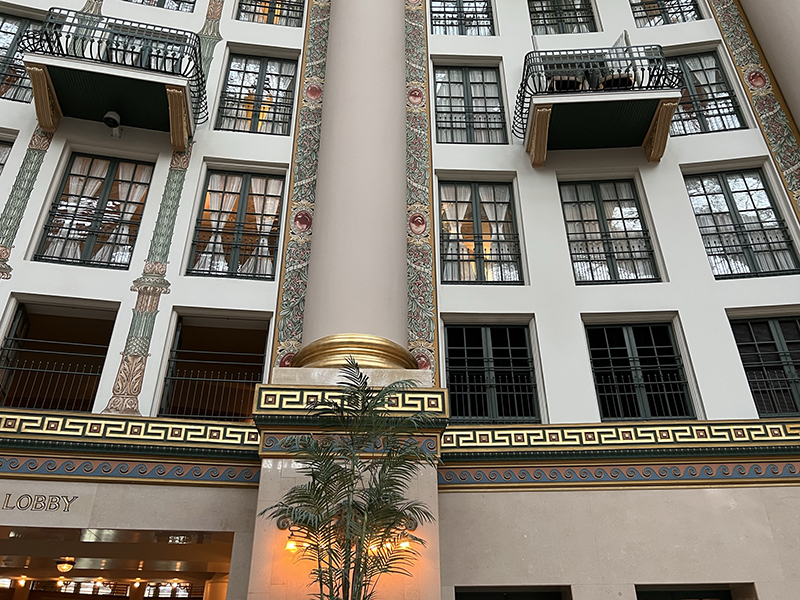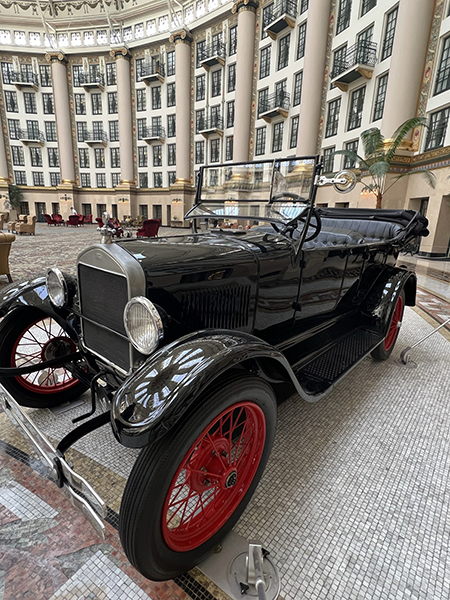 The details are what sends me. Everywhere you look, attention to elegance has been made.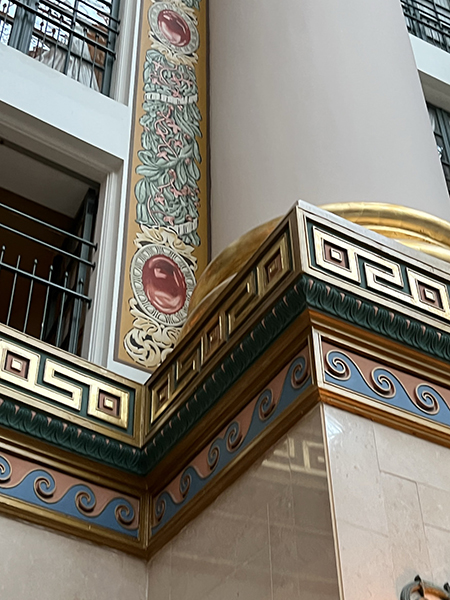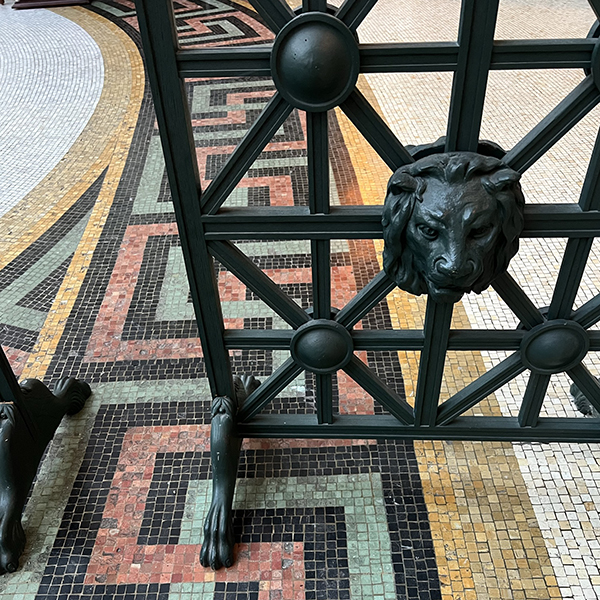 Even the bathrooms are turn-of-the-century swanky.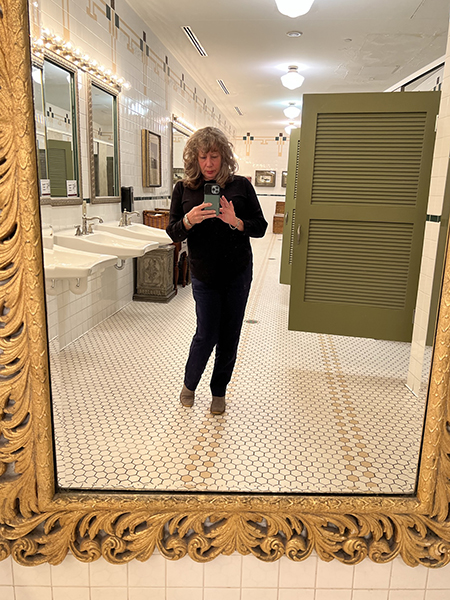 The groomed grounds of West Baden make for a beautiful stroll. One building that held the original mineral spring has a terrific echo! Tim played some head-banger music inside, which drew a crowd.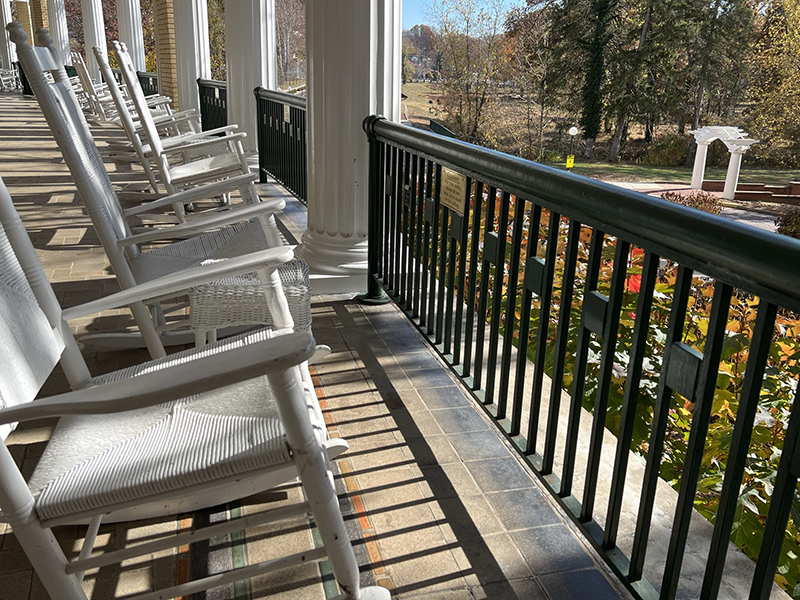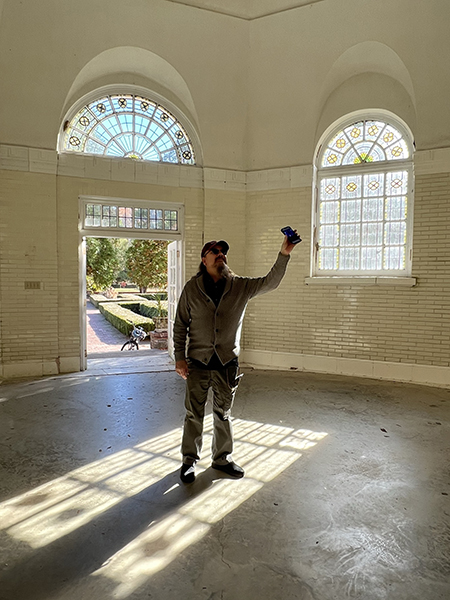 French Lick Hotel is a mile away from West Baden. Since they are sister properties, a trolley will shuttle you between the two.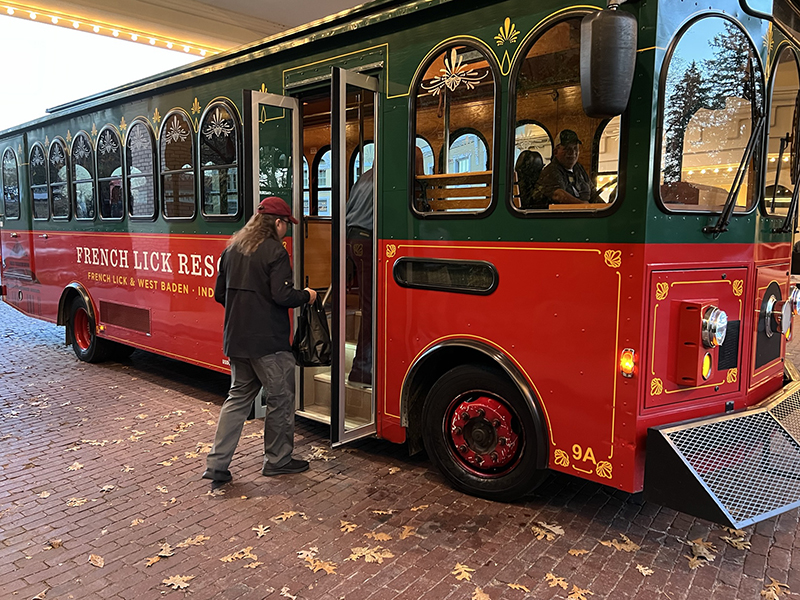 French Lick's lobby has a more baroque atmosphere. And the famous Pluto Water springhouse is still standing. The mineral waters are a natural laxative, hence the motto, "When Nature Won't Pluto Will."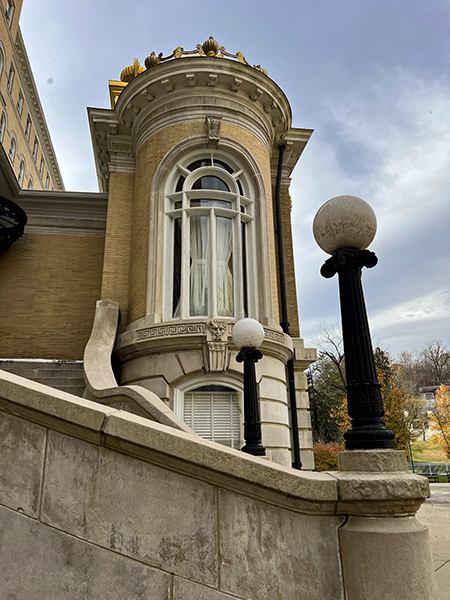 The signature yellow bricks of French Lick hotel were imported from Chicago.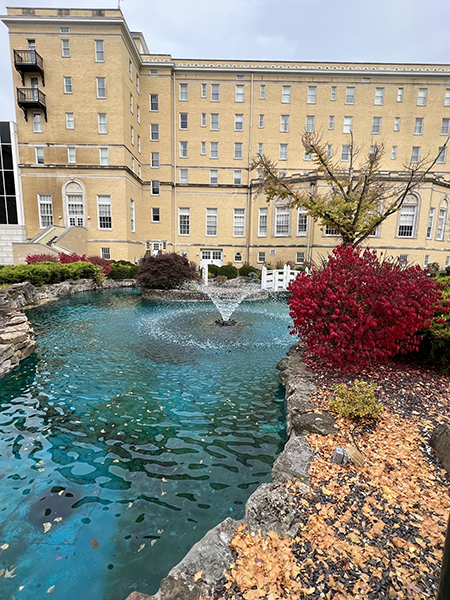 Between the two hotels is a modern casino. That's what keeps these landmark properties open. Before the casino arrived, French Lick was in decline and West Baden was literally in ruins with crumbling walls.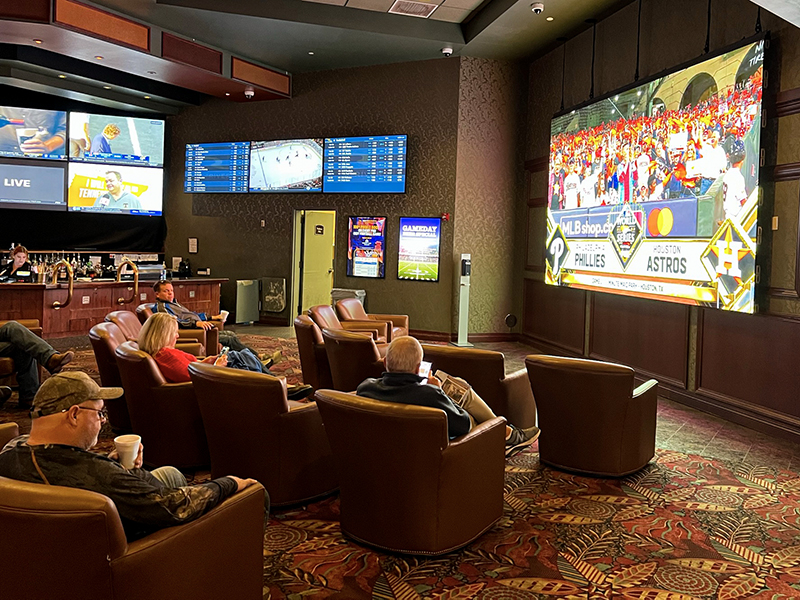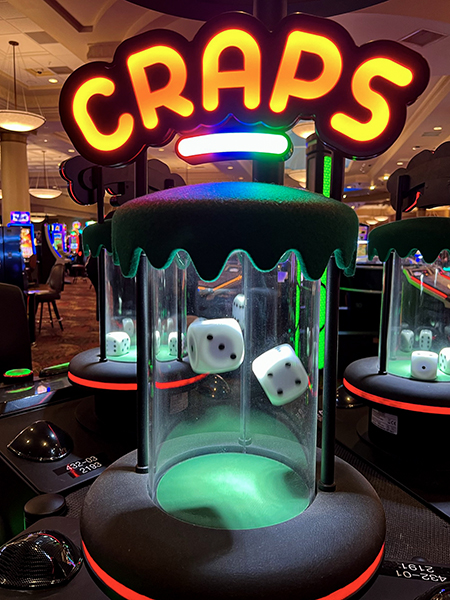 Now there is a lively entertainment venue to compliment the spas and casino. We saw a comedy show there.
French Lick offers an RV park which is overpriced and disappointing. It's just an asphalt parking lot without any landscaping or privacy. Shame they couldn't have put more thought into it.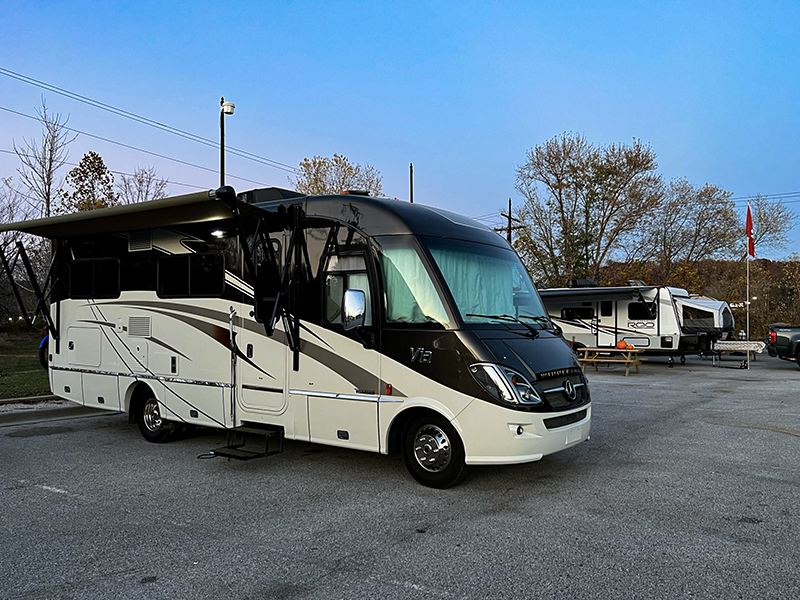 But that's okay. We spent our afternoons at West Baden enjoying cocktails amid the splendor.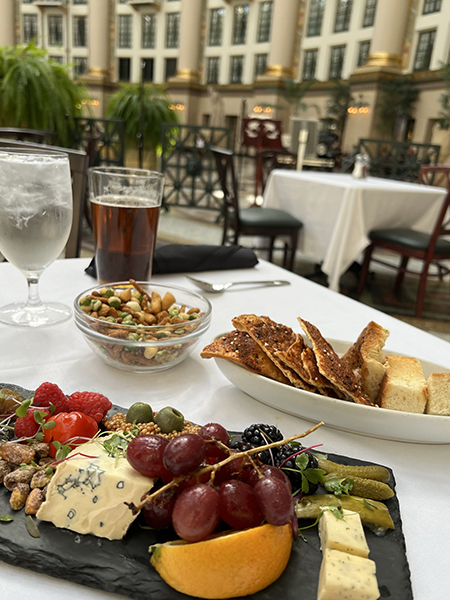 It was a swell get-away weekend!