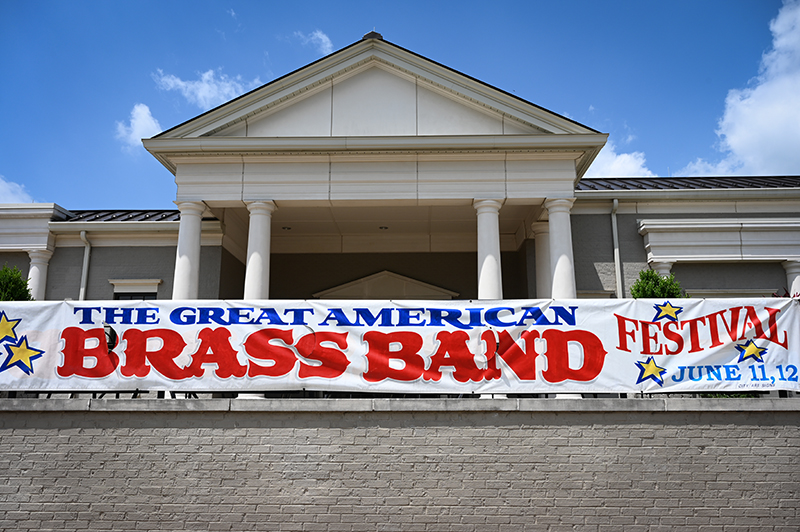 Danville, Kentucky is known for a lot of things, but the Great American Brass Band Festival has to be the most unusual.
We picked the hottest day of the year to check out the Brass Band festival. The weather was steamy and the music was smoking.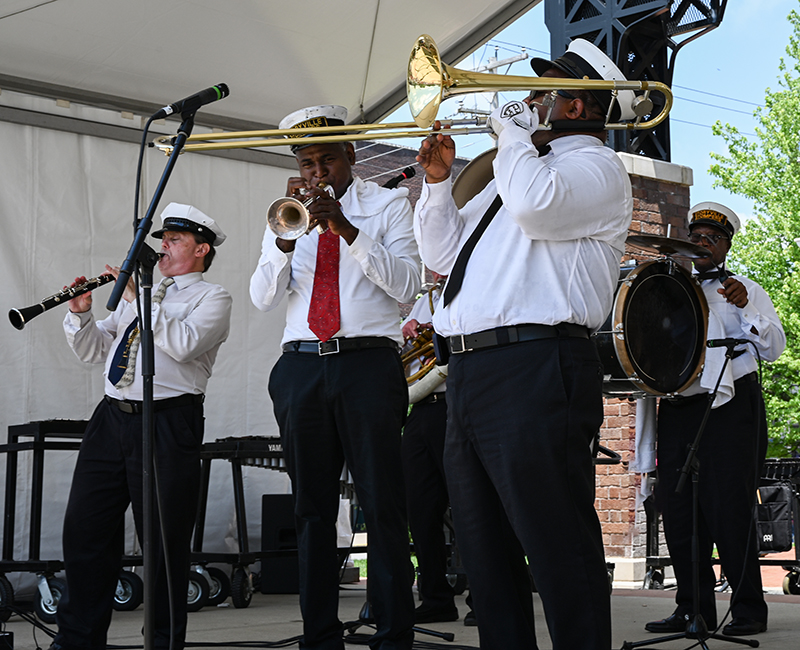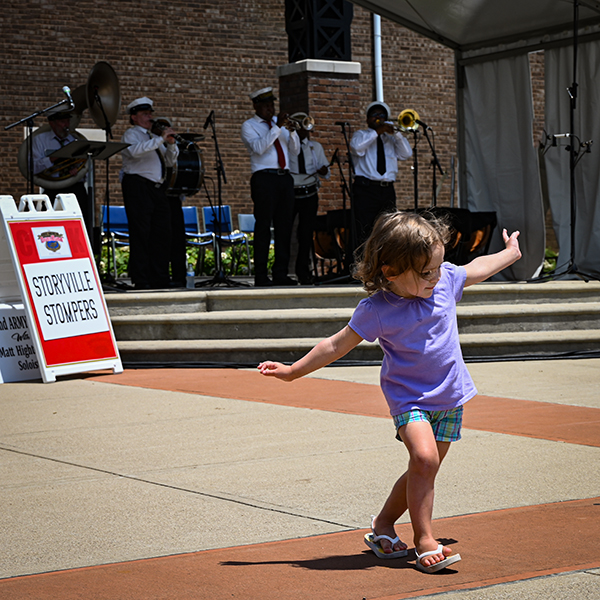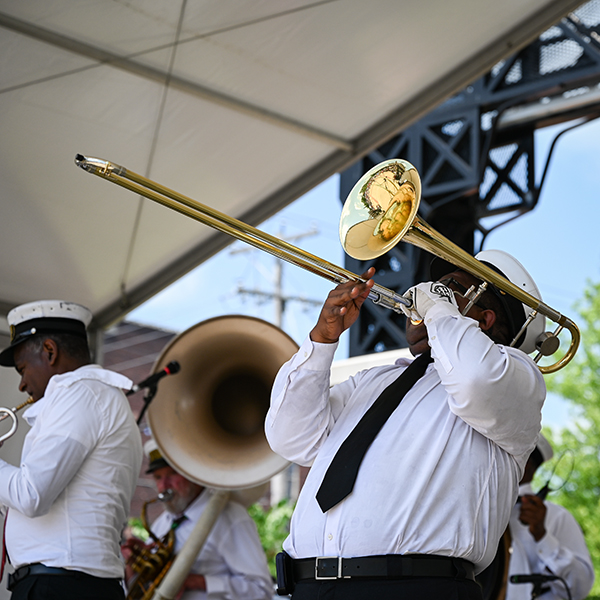 The Brass Band festival was scaled down this year to accommodate pandemic restrictions. So instead everyone crammed into a small plaza in front of the courthouse, swooning in the heat.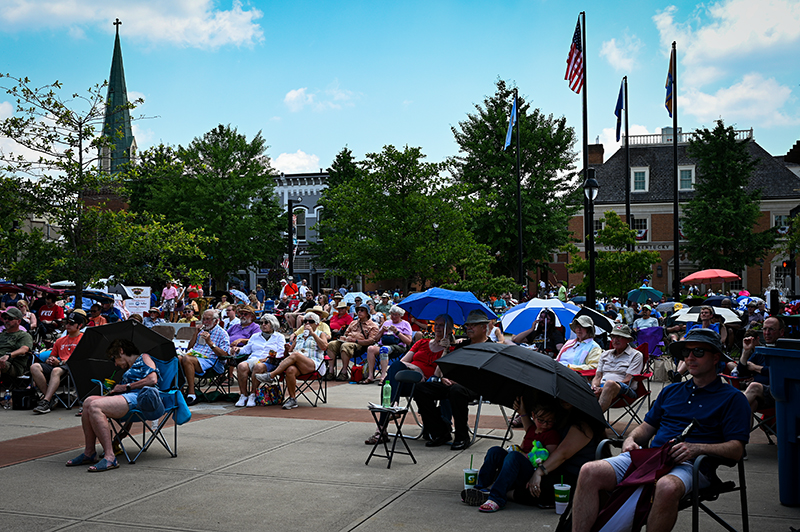 The 202nd Army Band hadn't played a performance in over a year. They did alright for being out of practice, although I'm sure it was mighty sweaty in those uniforms.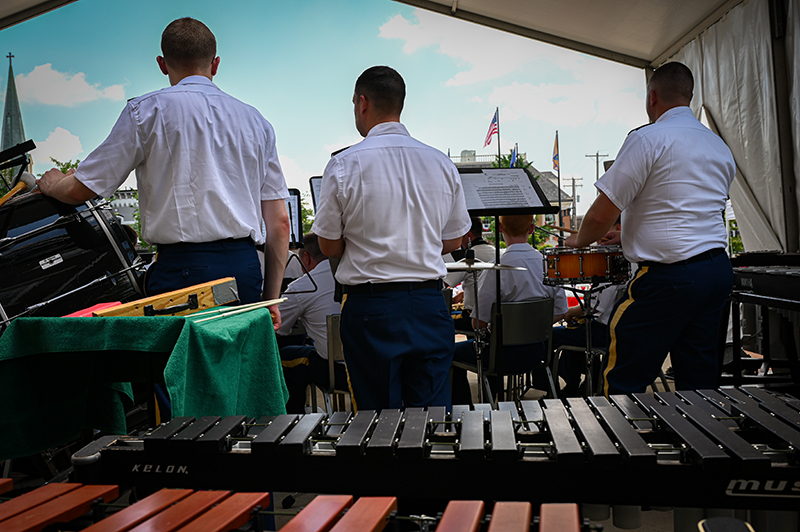 The Brass Band Festival is a big tourist attraction, but this year the street fair was limited to a single block with a smattering of vendors. I got as far as the frosty sangria drinks and went no further. Ooooh, icy cold!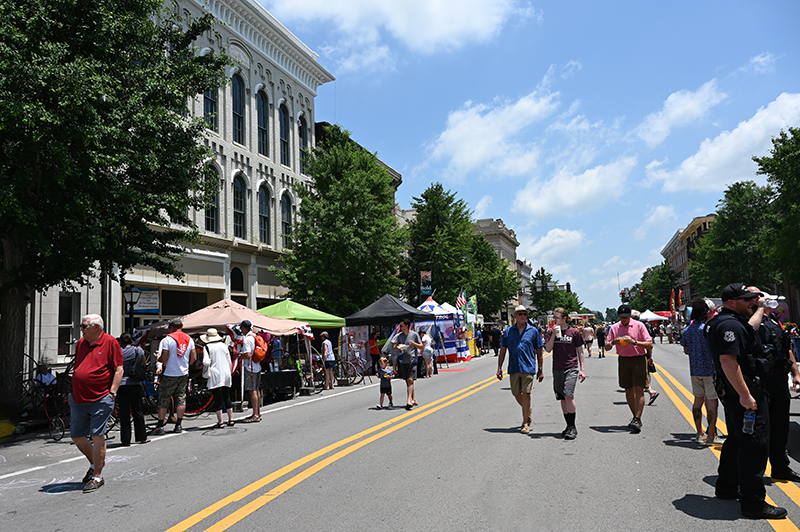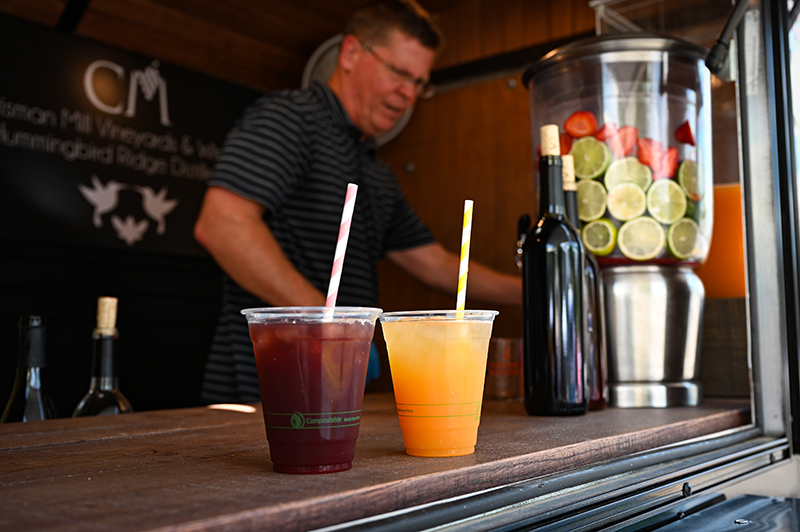 The day got hotter and hotter as the afternoon wore on. All the shady spots were occupied and the rest of us tried to hide from the sun under umbrellas.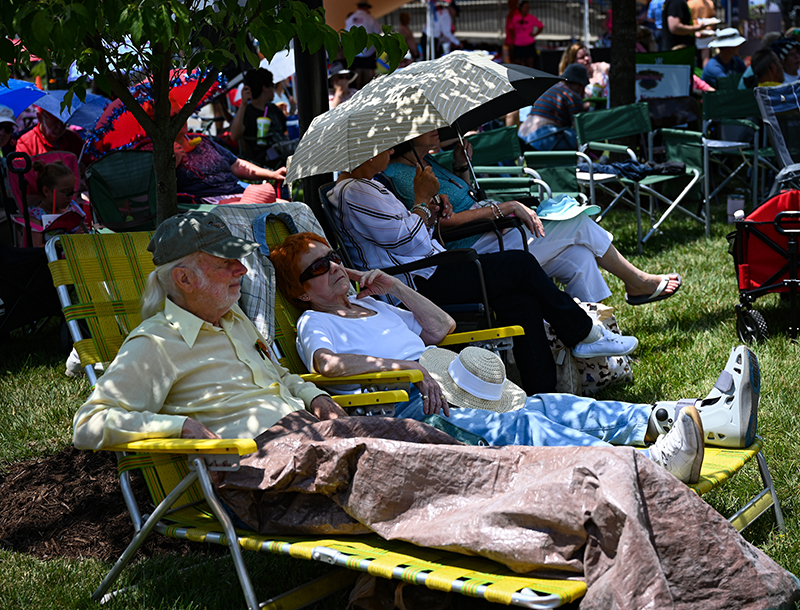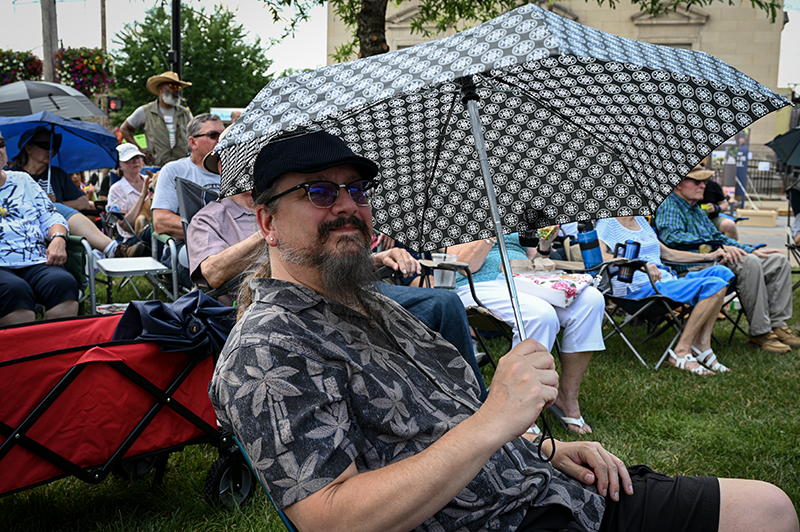 One featured act was a tuba professor who showed off his licks on a sousaphone.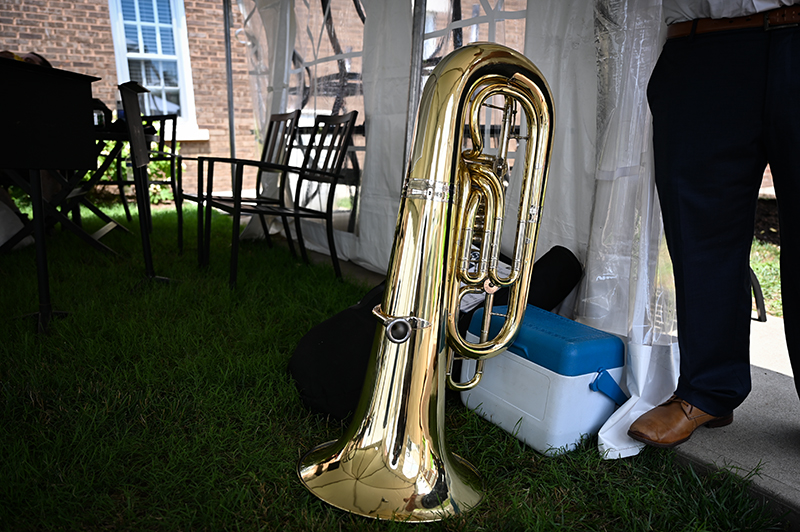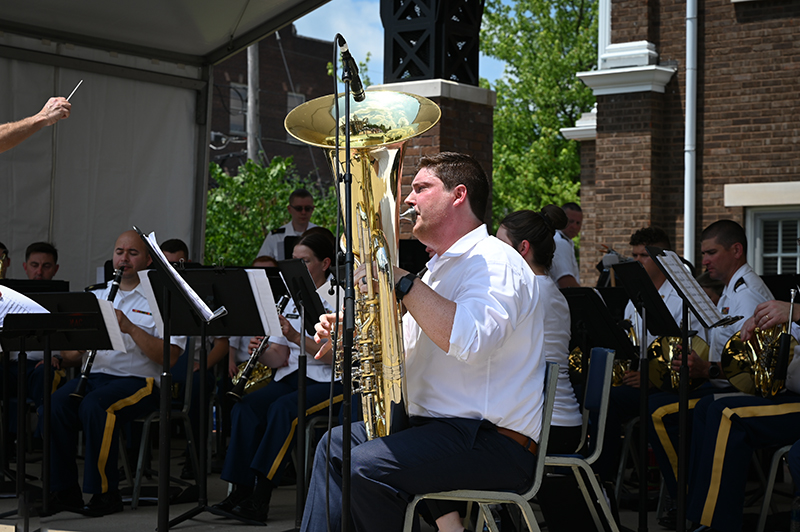 By three o'clock the heat and humidity were unbearable.
We left early, set the car's air conditioner to deep freeze, and drove home in a swoon. Despite the heat we enjoyed the brass band performances. Maybe next year the music will be hot and the weather not!