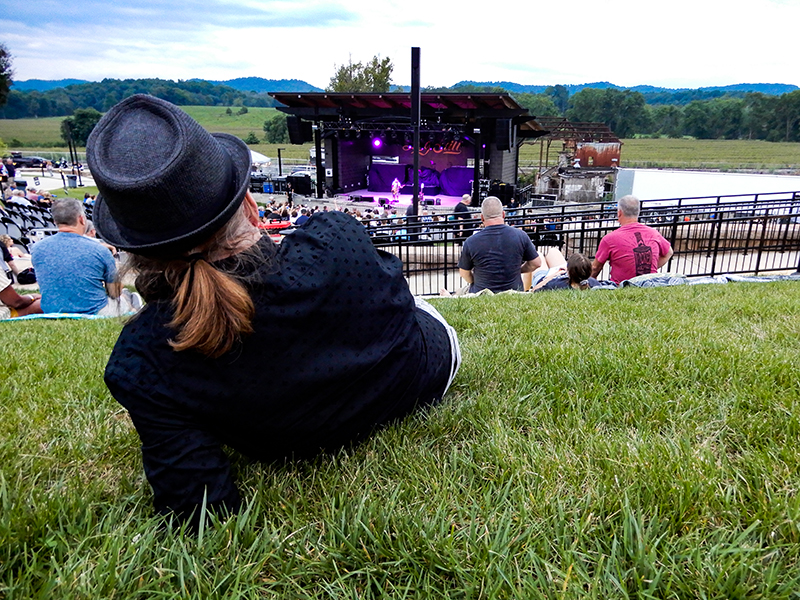 On a sultry summer evening we drove to the end of our road to see Cheap Trick at the new stage called The Amp.
The Amp at Log Still Distillery is a stone's throw from our farm and they're hosting some big name acts.
Drive down a country road, onto a gravel lane, past the corn and soybean fields, and into the designated parking lot for The Amp. A couple of beat-up vans ("the shuttles") take you the rest of the way to the distillery.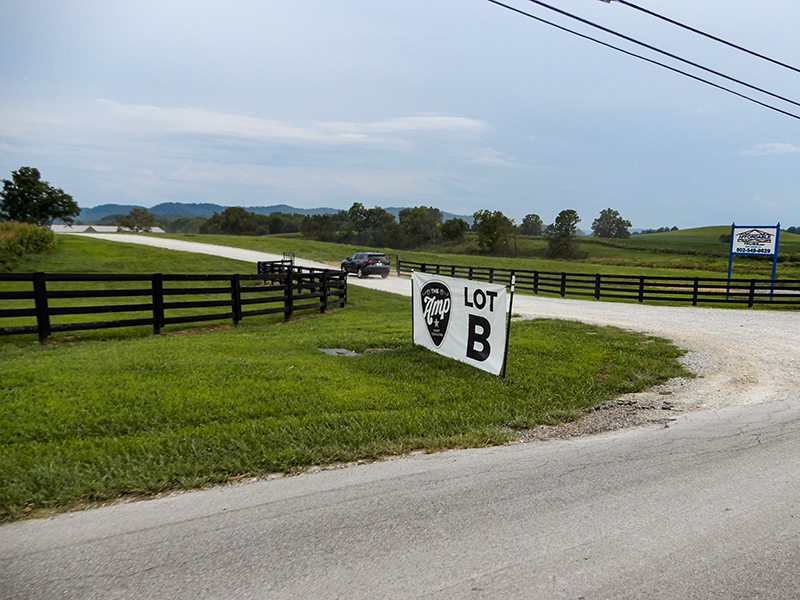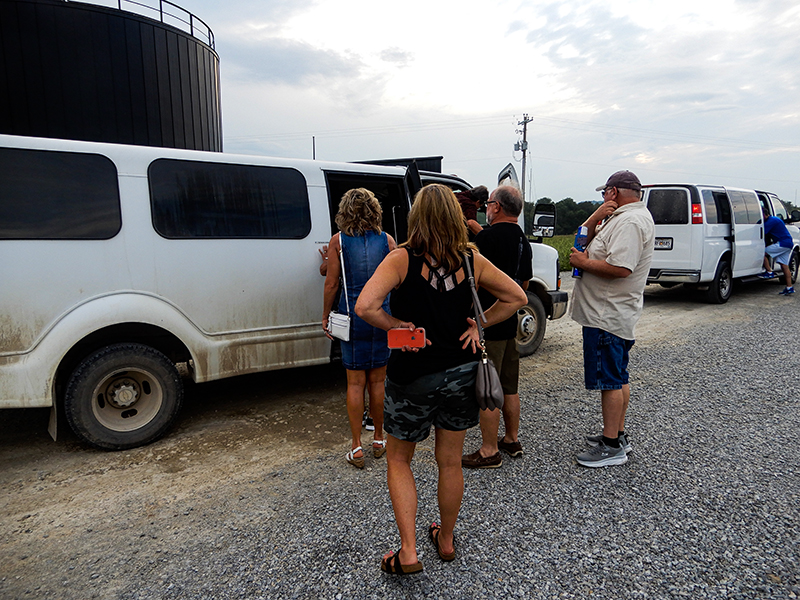 Log Still is a new bourbon facility. It just opened this year. So far they have finished the tasting room and The Amp stage. They haven't actually made any bourbon yet – the distillery plant is still being built.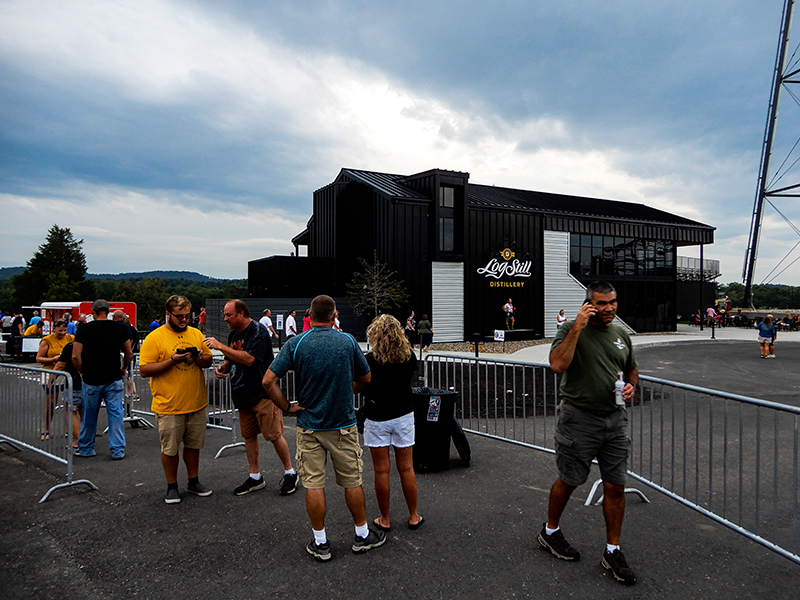 General Admission tickets were $30 which got you stadium seating or a blanket on the grass.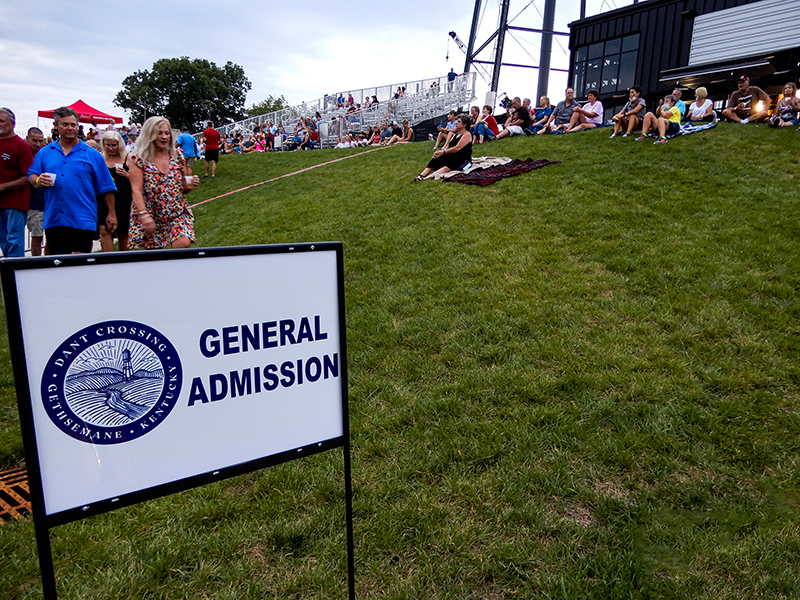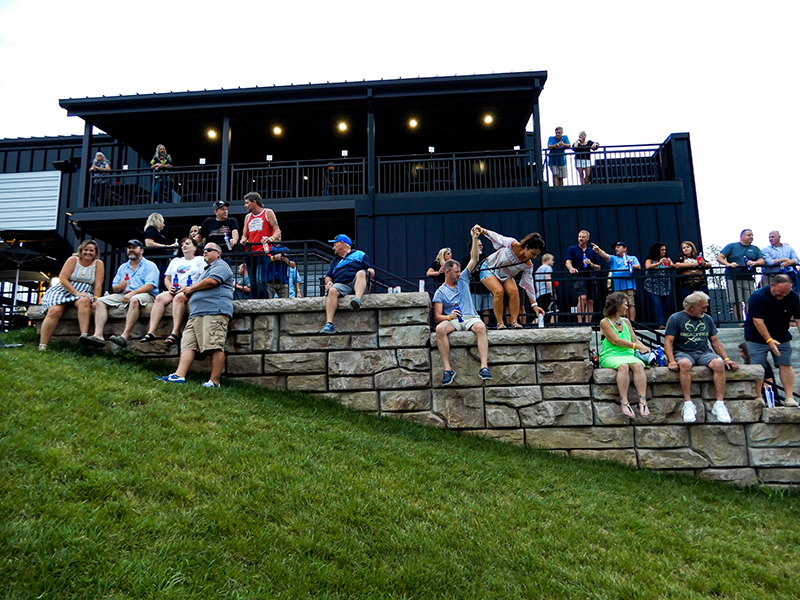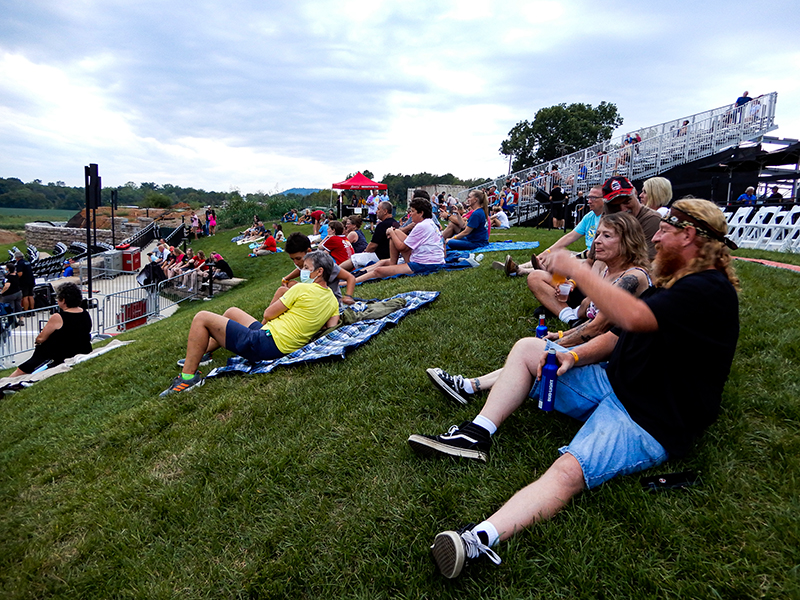 We opted for the grass overlooking the stage, which got a little damp as night fell. I think next time we'll spring for the upgraded tickets and get a real seat.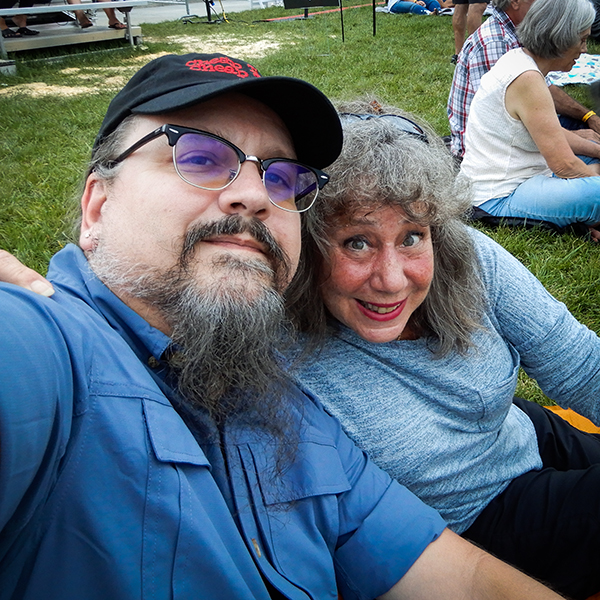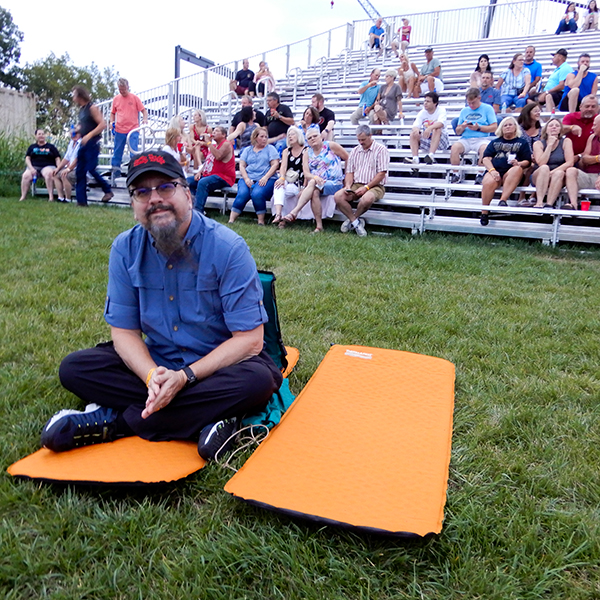 There's really not a bad view anywhere at The Amp. It's a small venue, holds 2000, and was half-full for the Cheap Trick concert.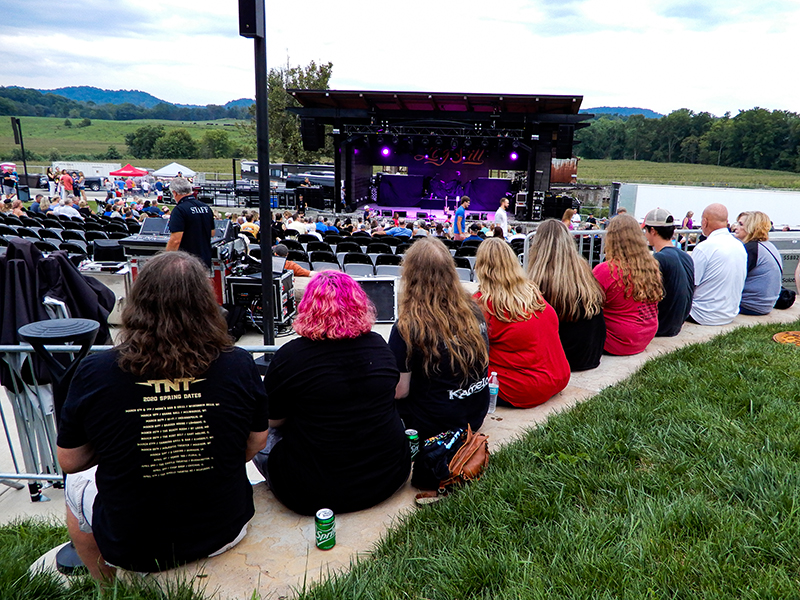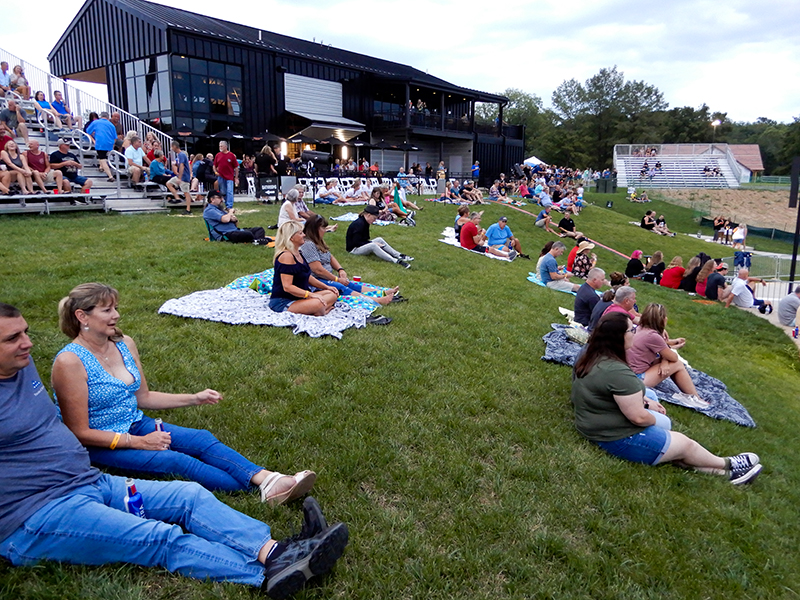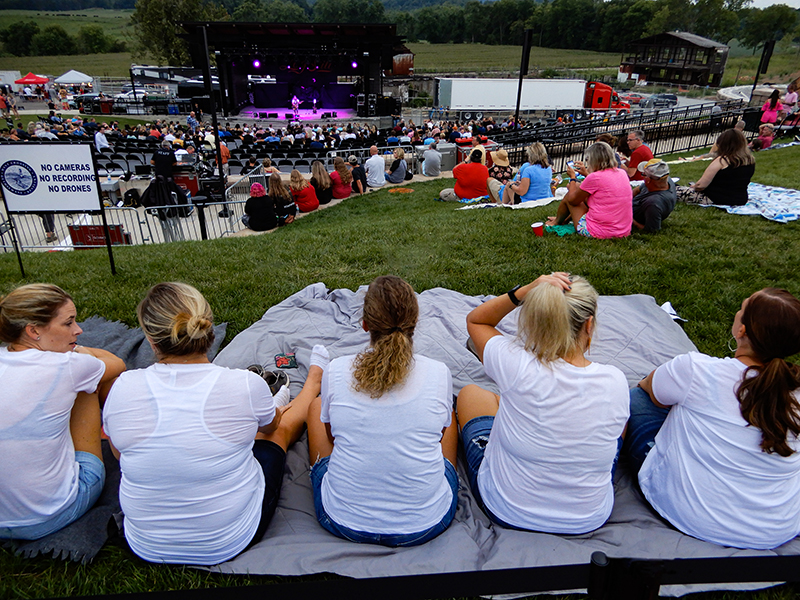 Much of the property is still under construction. I think they're building a restaurant next.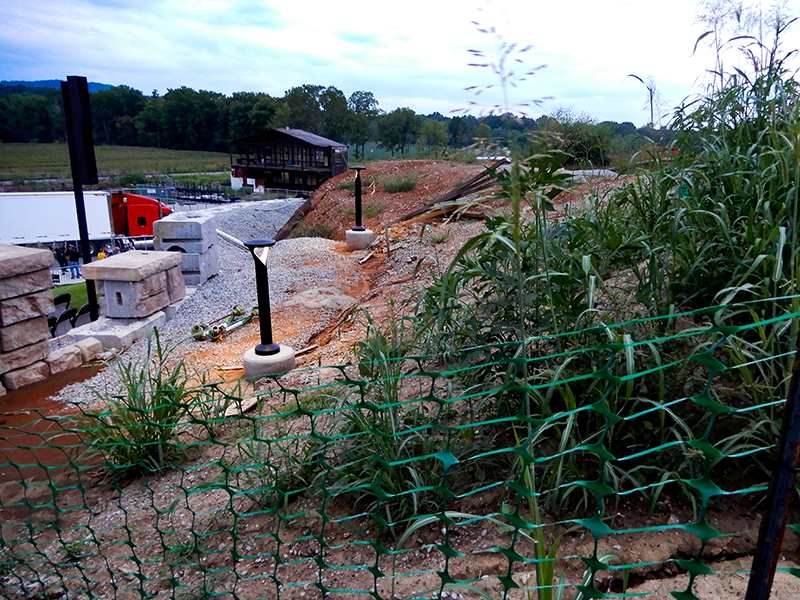 As night fell it was time for Lights, Camera, Concert!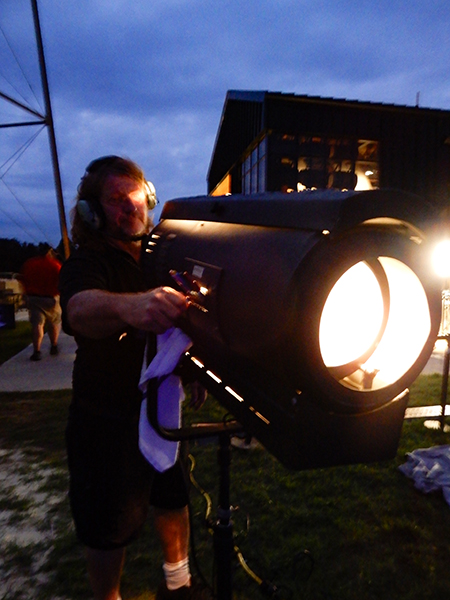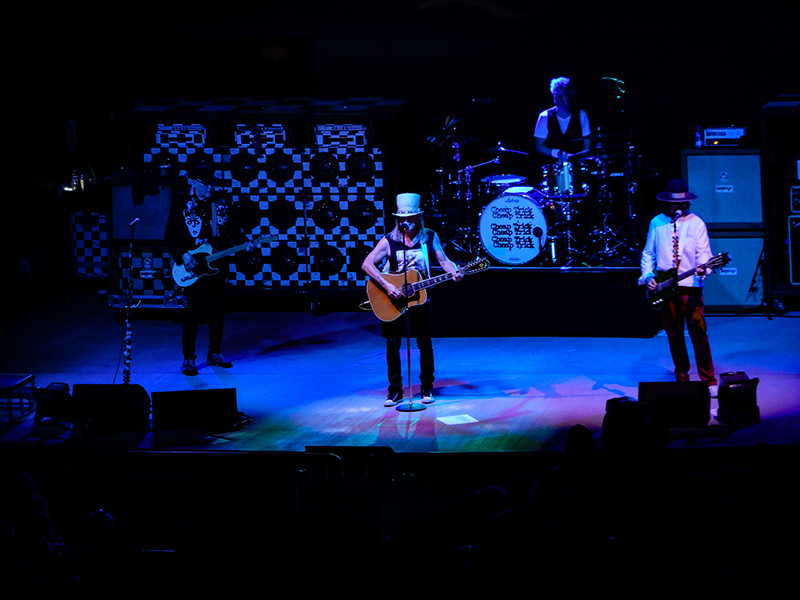 A full moon rose over the knobs as Cheap Trick took the stage. They were a big 80's band and still can rock the house!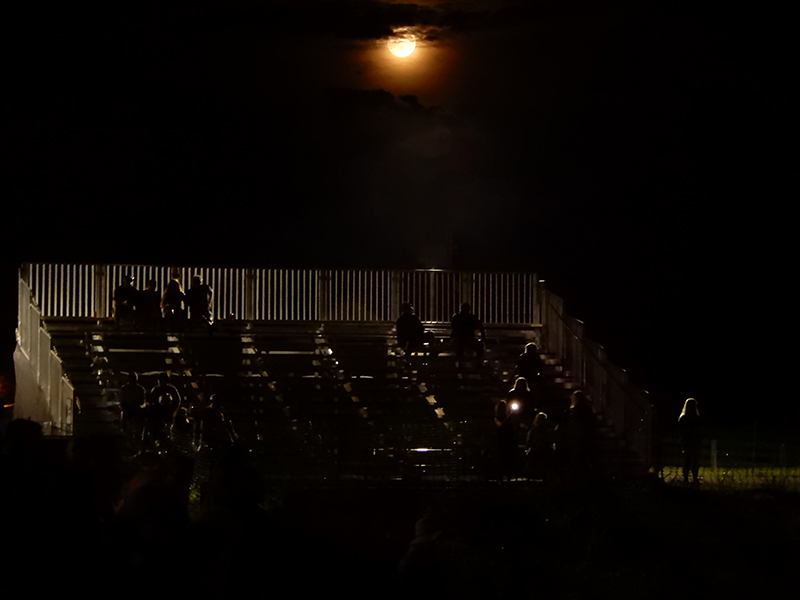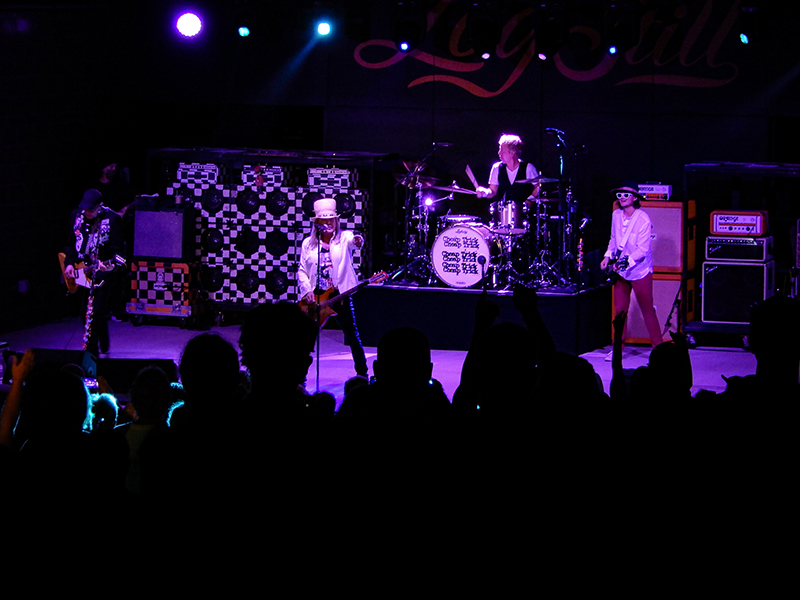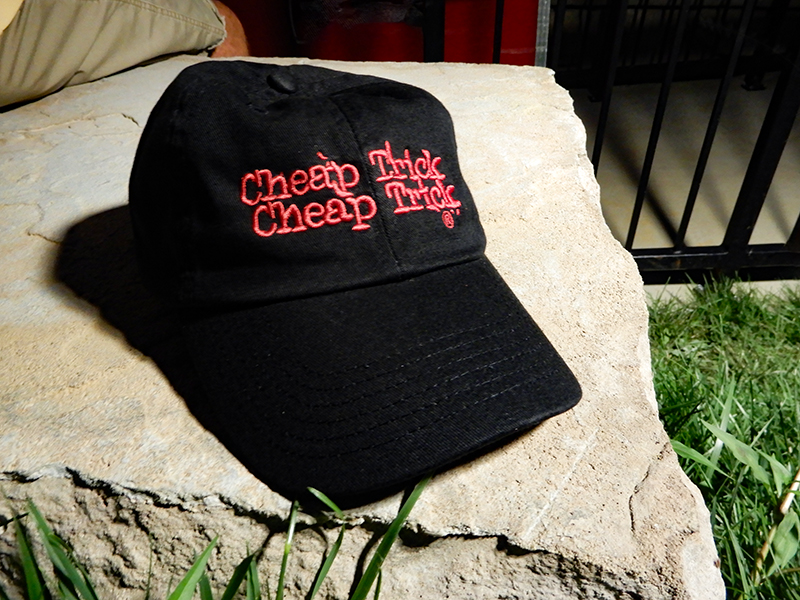 The concert ended around 10:30 and the crowd dispersed quickly.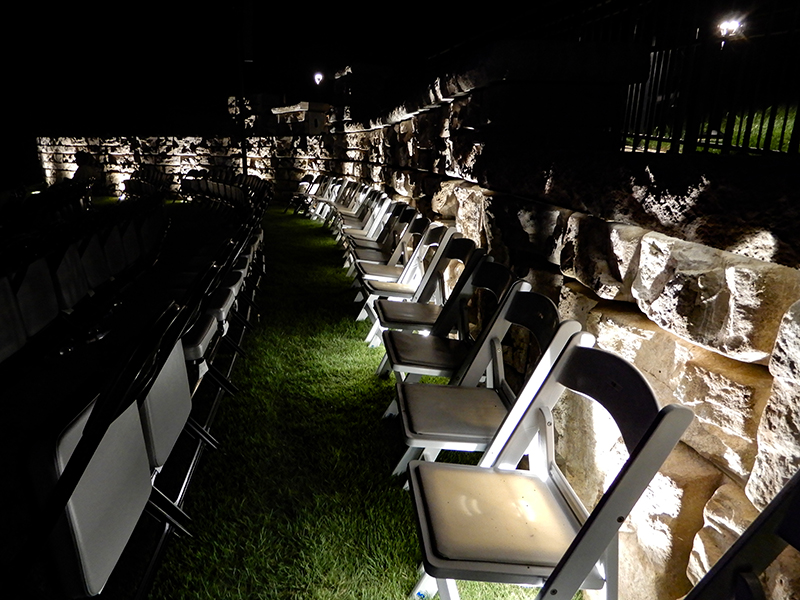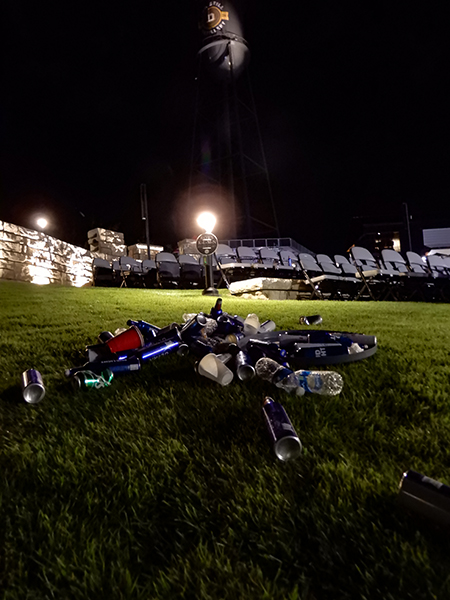 Man, I still can't believe we have a live music venue so close to the farm! I mean, really, who would build something like this way out in the country?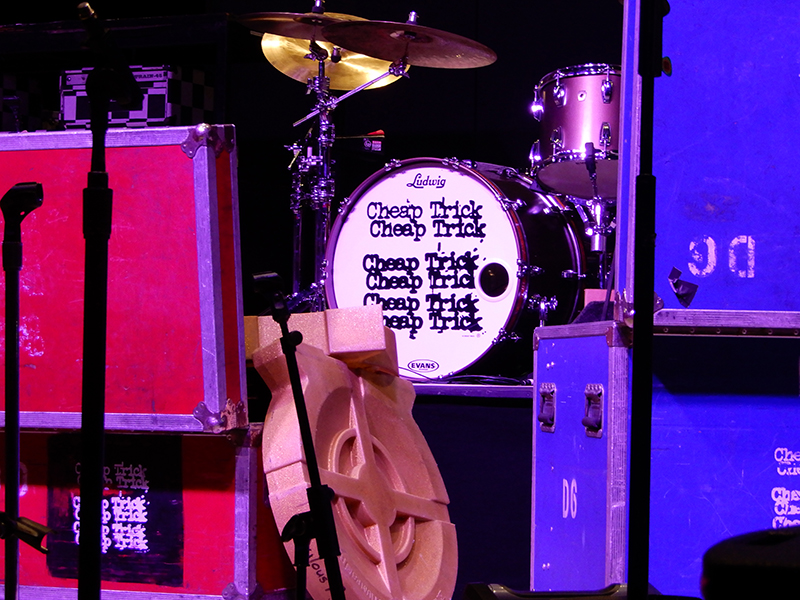 Amped Up!!