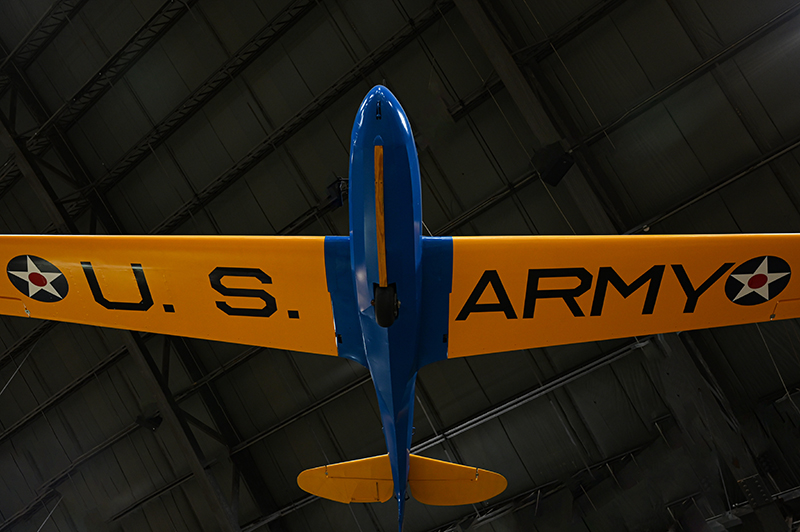 Dayton is an Air Force town. There's Wright-Patterson AFB here and the giant Dayton Air Force Museum.
Officially it's the National Museum of United States Air Force, but everybody calls it the Dayton Air Force Museum. The best way to tour the WWII exhibit is with my father. He knows all the planes, their purpose, when they were put into service and why. I didn't have to read a single sign, Dad knew everything!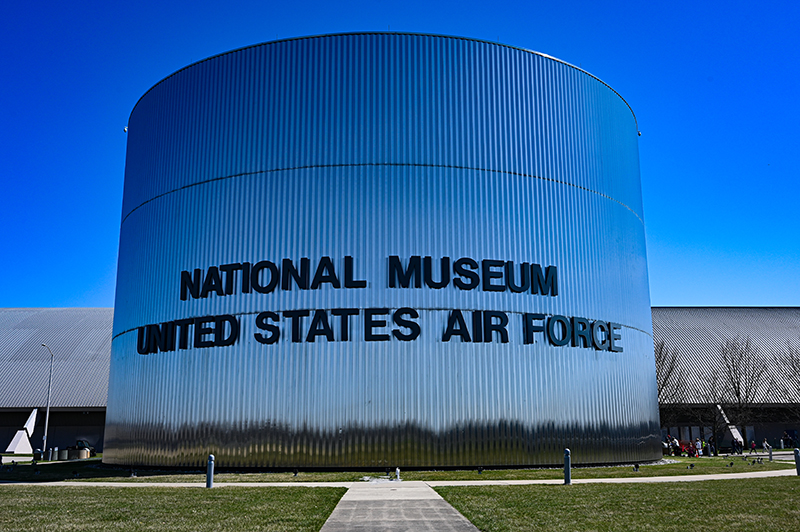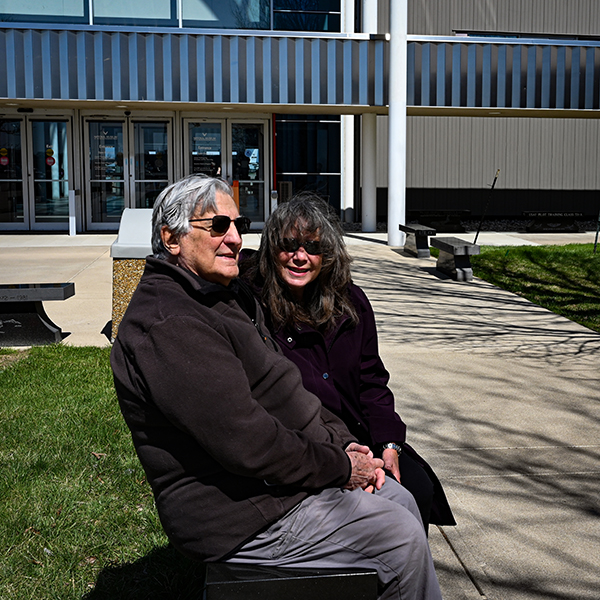 The WWII exhibit is in a cavernous hall and contains about every military plane used in the 1940's. Dad is a Korean War Air Force veteran, and this is his era and knowledge base.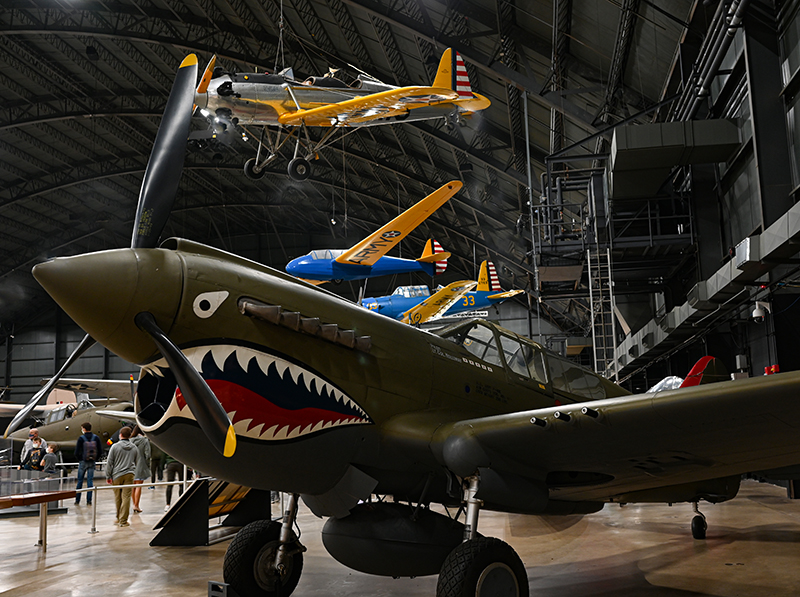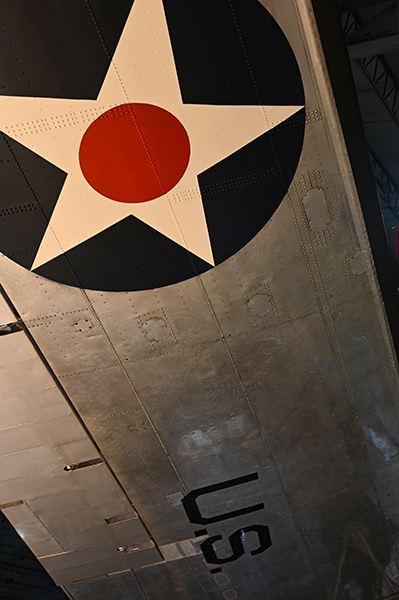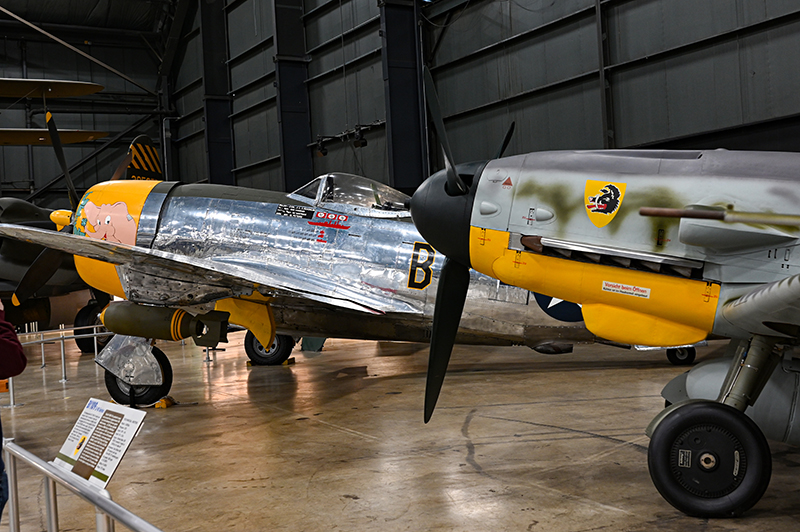 The Memphis Belle was a famous B-17 bomber because it flew 25 missions with the same crew and plane – a miracle survivor during those dangerous operations. Dad was very familiar with the B-17 because his brother was a navigator on this type of plane. Uncle Sammy flew 55 missions, was shot down and captured behind enemy lines, and spent the last few months of the war as a POW in Germany.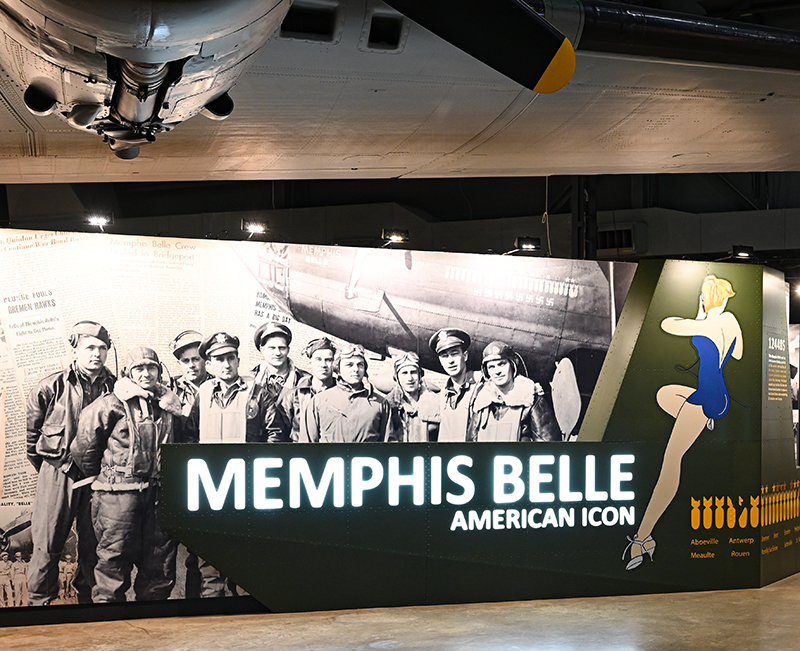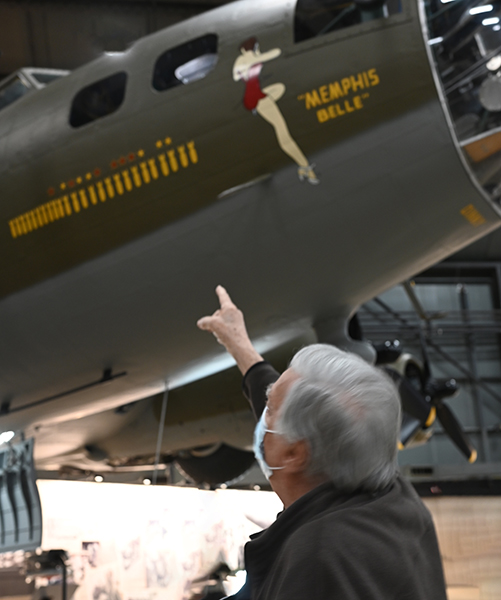 "Here's the OA-10," Dad said without looking at the placard. It was a rescue plane capable of landing on water. See how the bottom looks like a boat? It took off very slowly on water, he explained.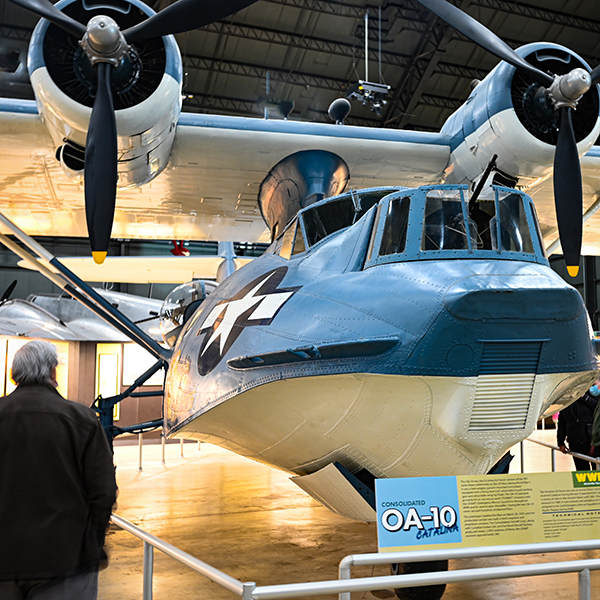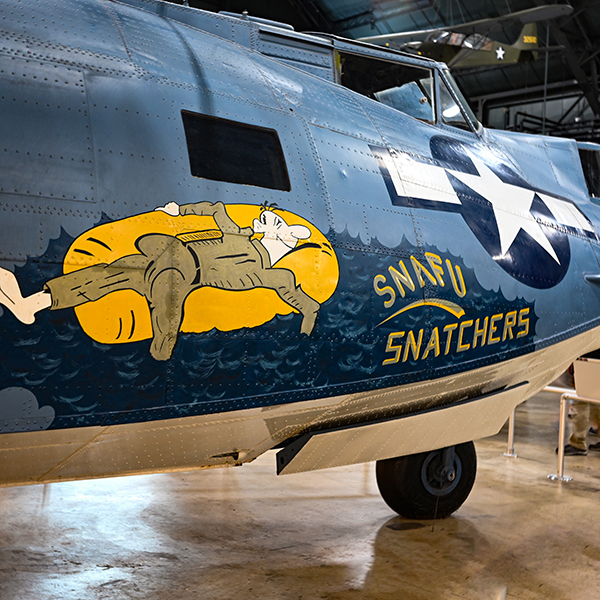 In addition to war planes, Dayton Air Force Museum has displays of artifacts and armament. There's a dedicated section about the WASPs (Women's Air Corps) and the Tuskegee Airmen.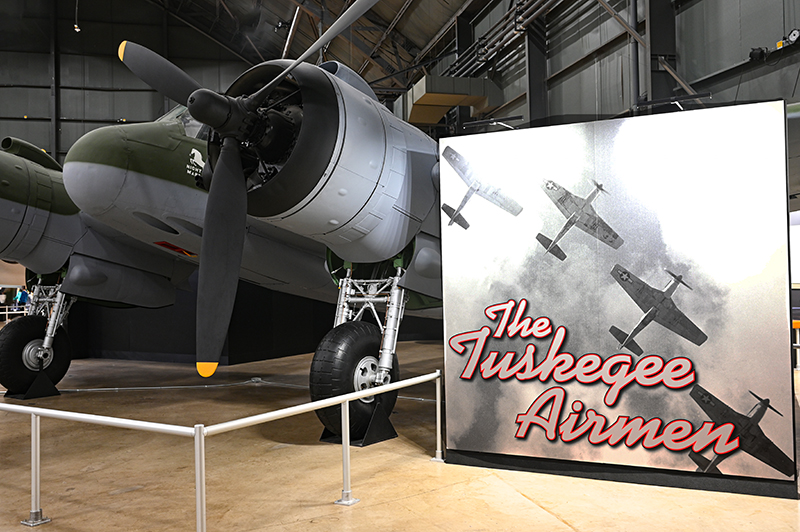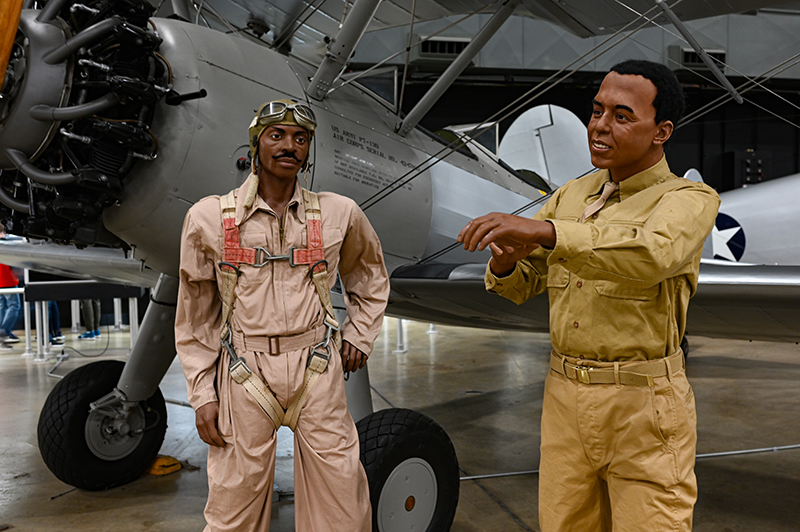 While most of the exhibits are US and Allied planes, the museum also has a collection of Japanese and German planes. "There's the German rocket plane, Komet," Dad said. It was so fast that no one could catch it. A small crowd gathered around us to hear Dad describe the plane's features. Best tour guide ever!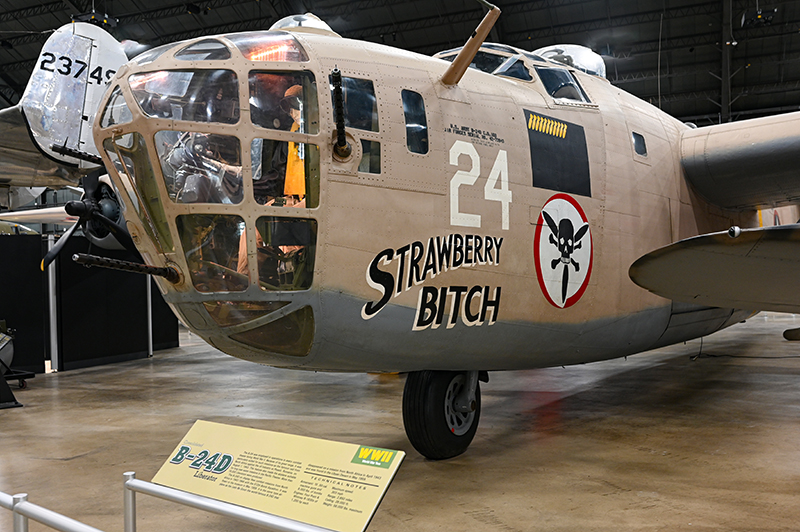 At the end of the tour sits the infamous Bockscar. This plane dropped the second atomic bomb on Nagasaki, effectively ending the war. The pilot's name was Bock hence the moniker for the plane, which is often misspelled as Boxcar.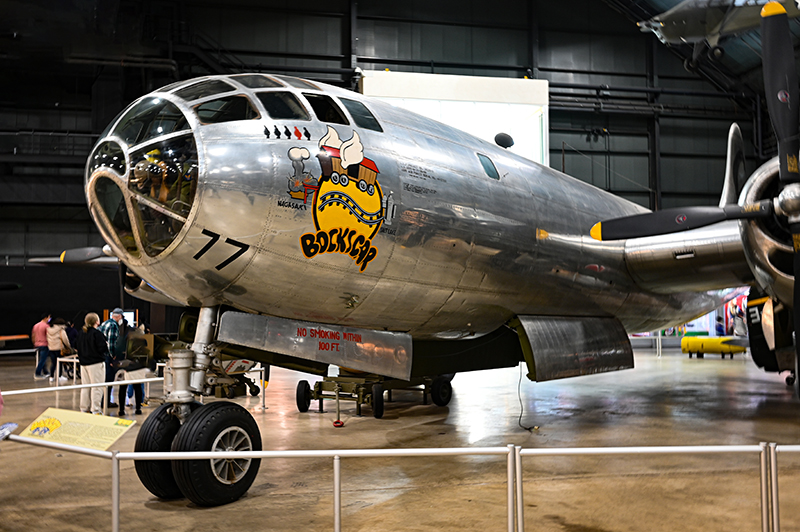 If you're looking for a swell afternoon with free admission, visit the Dayton Air Force Museum. There are four giant halls of exhibits from every era of aviation.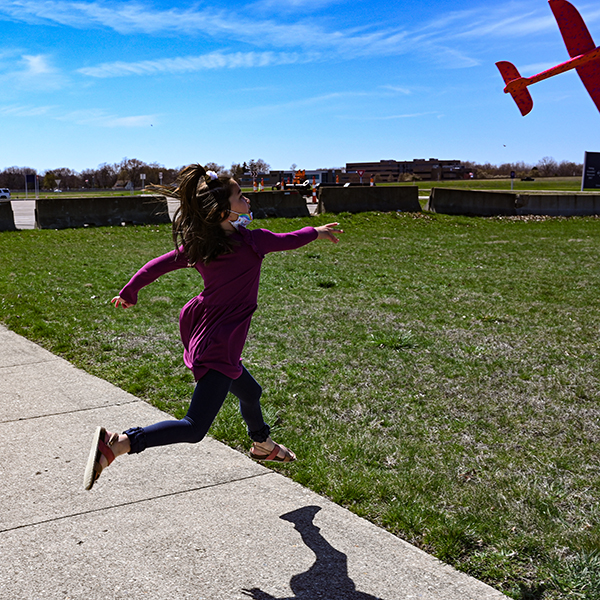 And if you want a knowledgeable and friendly tour guide, give my father a call!