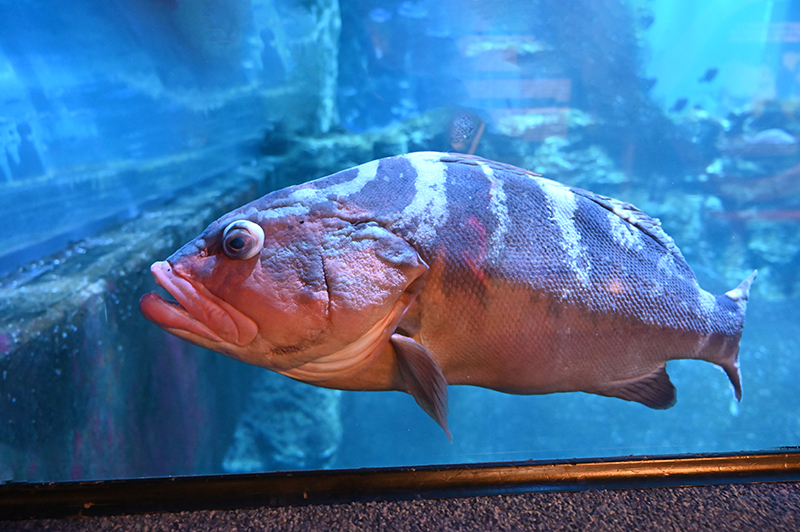 It's fishing season! But we left the rod and reel at home and visited Newport Aquarium. It's the easy way to catch some fish.
Just across the river from Cincinnati is the Newport Aquarium on the Kentucky levee. It's been reopened for visitors with pandemic precautions, like timed admission tickets and masks required, which didn't dampen the experience at all.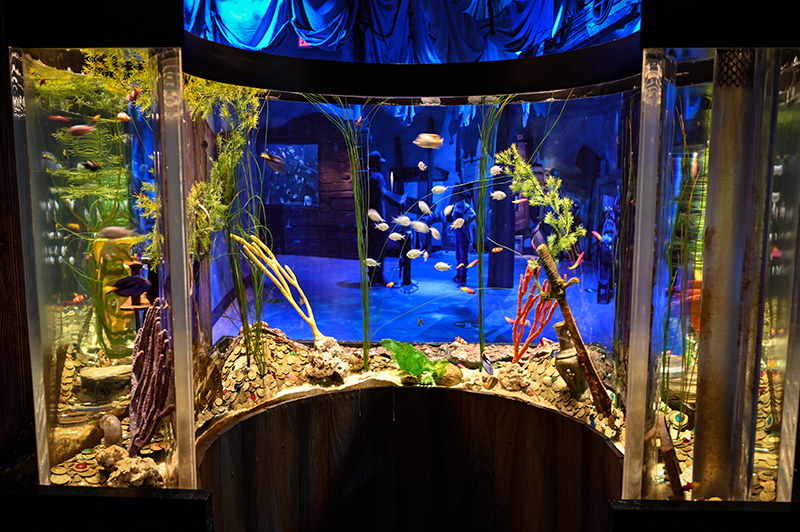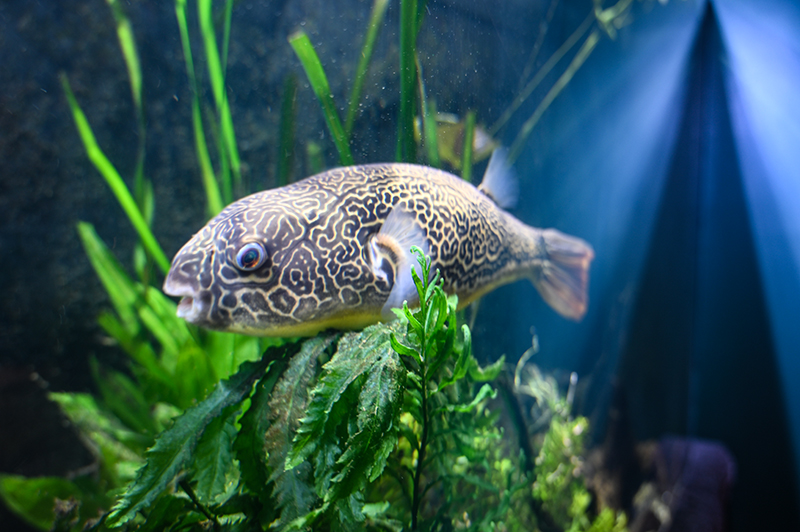 Walking around Newport Aquarium is an immersive experience. You are surrounded by aquatic life in every direction. It really feels like you're swimming with the fishes.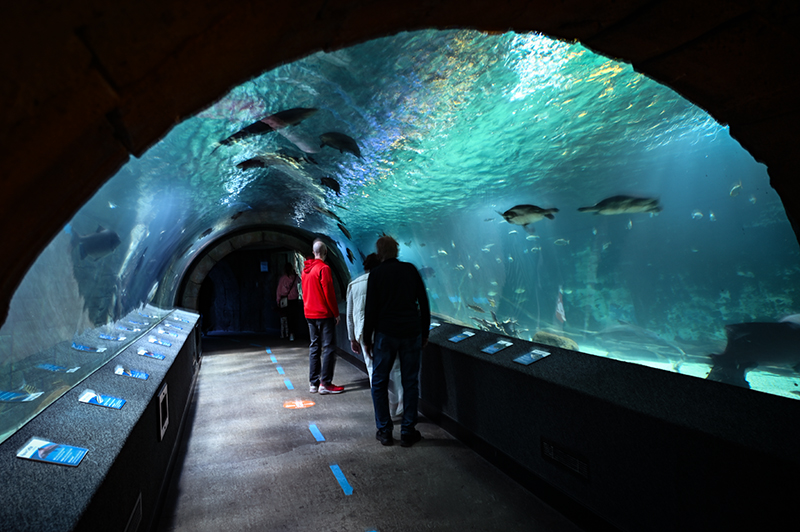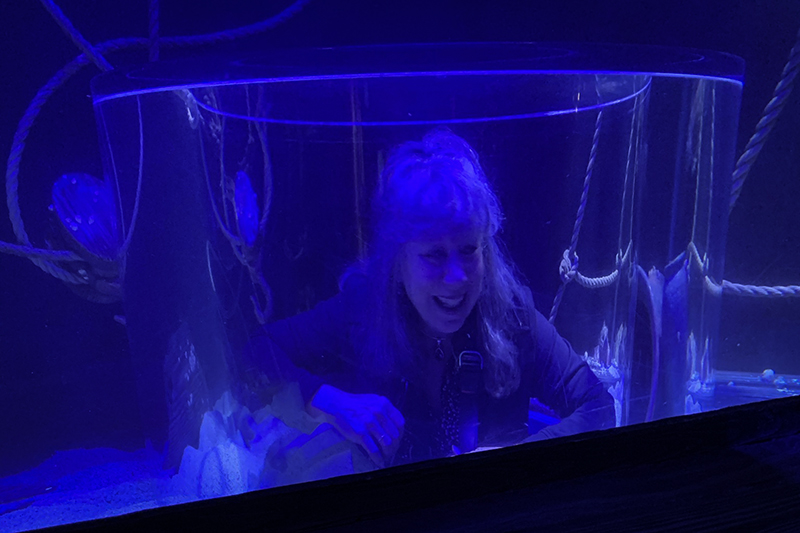 If you can name a creature that lives in water you'll find it at Newport Aquarium, along with hundreds of others that you can't name!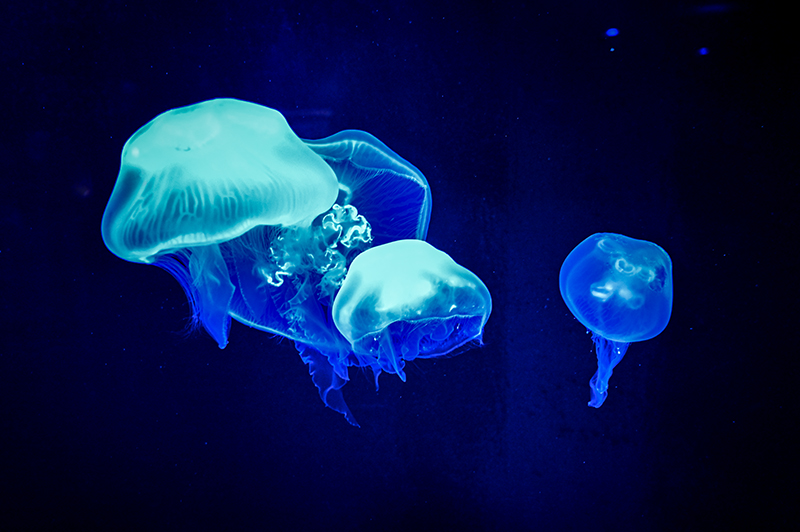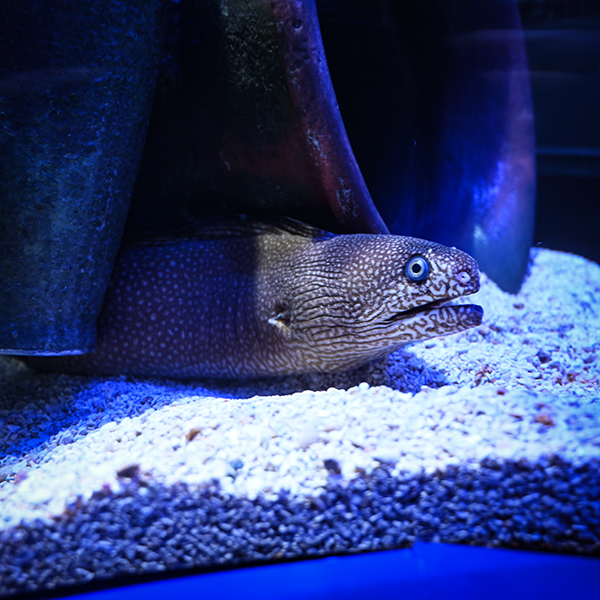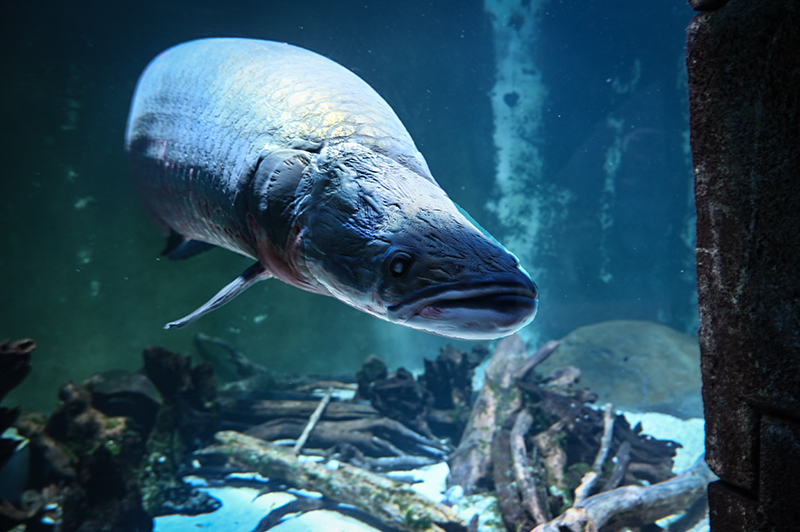 The tanks are spotless, the animals are right in front of you, and there's viewing from every angle. The exhibits are displayed along a wandering path that seems to lead you deeper under the sea. You walk at your own pace and can linger whenever you see something interesting, which is just about every exhibit.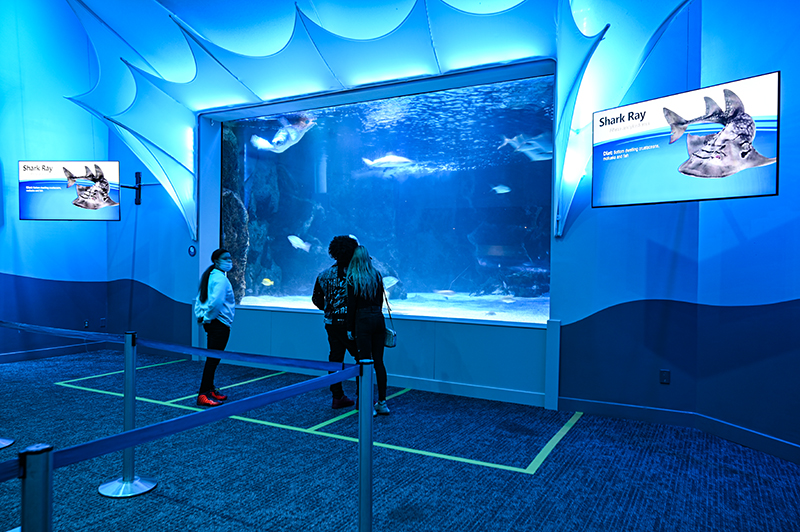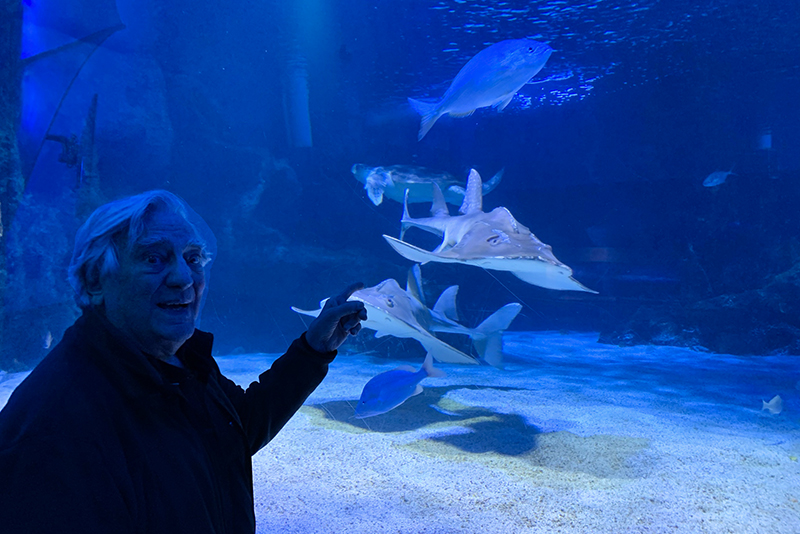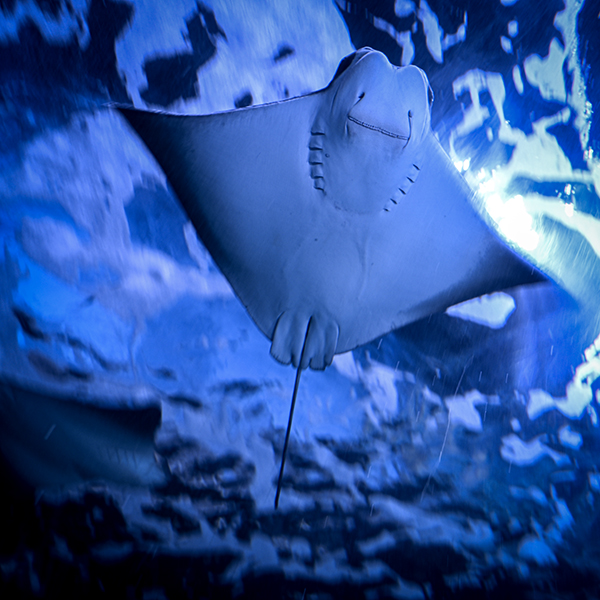 Interactive exhibits are here as well, like a series of pools where you can pet stingrays or turtles. My favorite was the Shark Bridge – a swinging rope bridge hung over shark-infested waters. Only for the brave!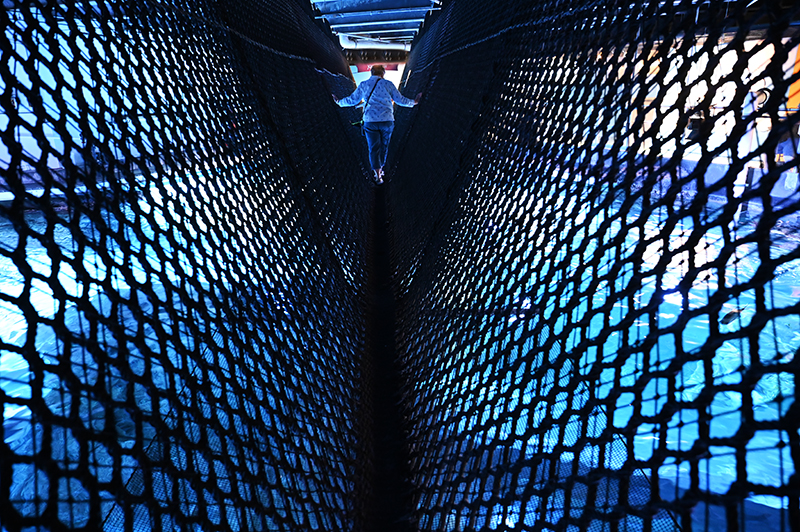 Dad and I lingered for about an hour and a half, reading all the signs and enjoying the live show. There's so many strange and exotic creatures here, it was easy to lose yourself in the wonder of it all.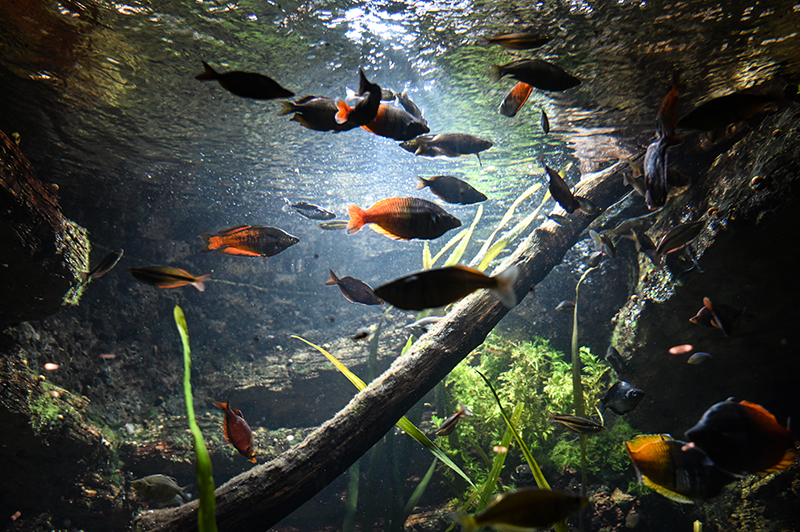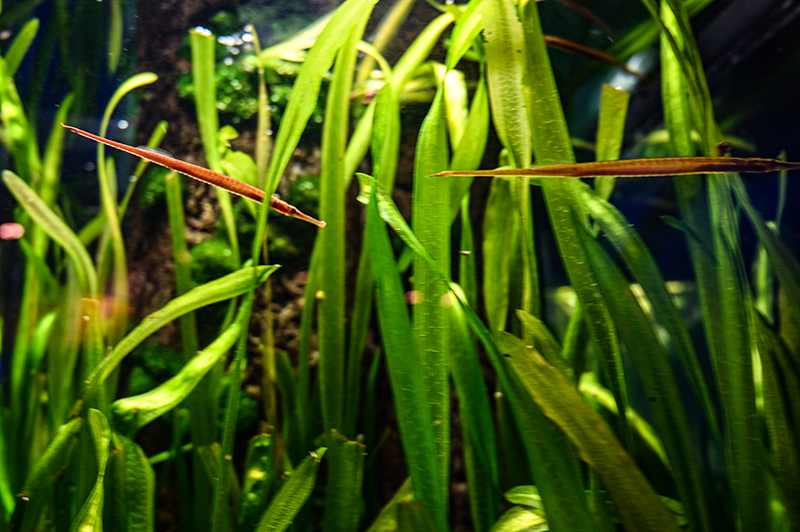 A few blocks from Newport Aquarium is the German beer garden, Hofbrauhaus. We ended our outing with a couple of drafts and some schnitzel and brats.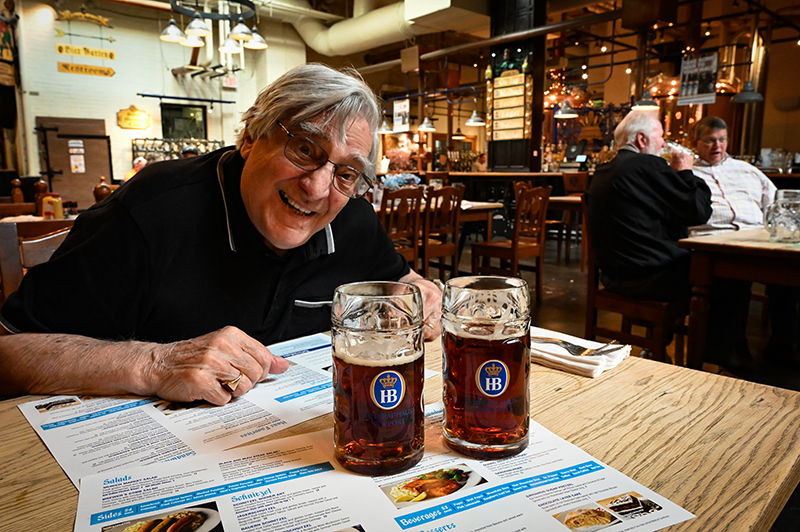 If you're looking for a good afternoon diversion, you can purchase advance tickets for Newport Aquarium online. No fishing license required!