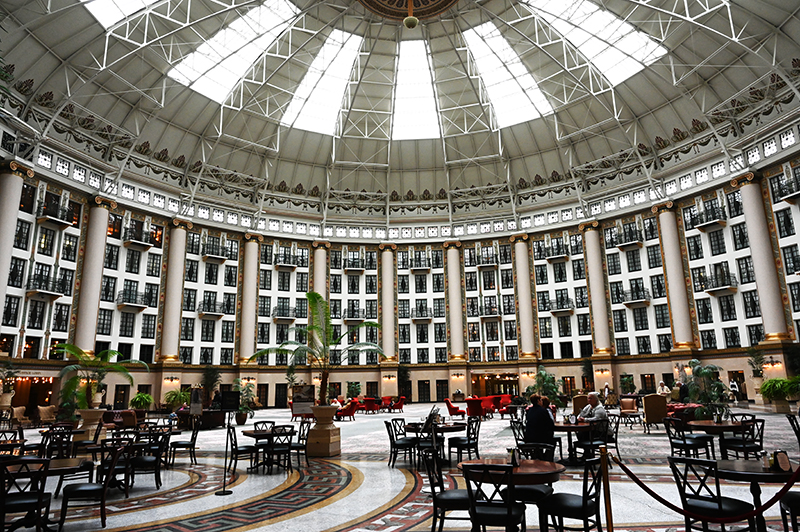 West Baden Springs Hotel
French Lick, Indiana
View Map
Ahhhh – West Baden.  The ambiance, the atmosphere, the architecture. There's no other place like it on earth!
We return time and again to this magnificent hotel because it's so special.  Built at the turn of the century as a mineral spring resort, it was the largest domed structure in the world for nearly a century, and still inspires awe today. 
West Baden and its sister hotel, French Lick, have been lovingly restored to their original 1900's glory. The properties are about a mile apart, with a casino in the middle, and are linked together by trolley ride, shuttle bus, and paved walkways. Folks of yesteryear came here to partake of the mineral waters, and both West Baden and French Lick still offer full spa and pampering services, as well as stunning hotel rooms and upscale dining.
Just in time for our anniversary, West Baden was offering a two-day photo class with their staff photographer. It was a chance to get a behind-the-scenes look at the hotel, plus get in some spa time.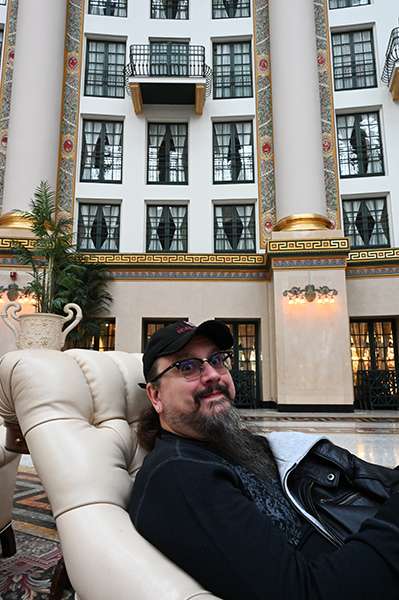 Staff photographer, Ian McSpadden, brought in a fashion model and gave our class some pointers on how to set up a professional model shoot.  The model was a local gal, very pleasant and quite photogenic, and didn't mind being hauled all around West Baden to pose.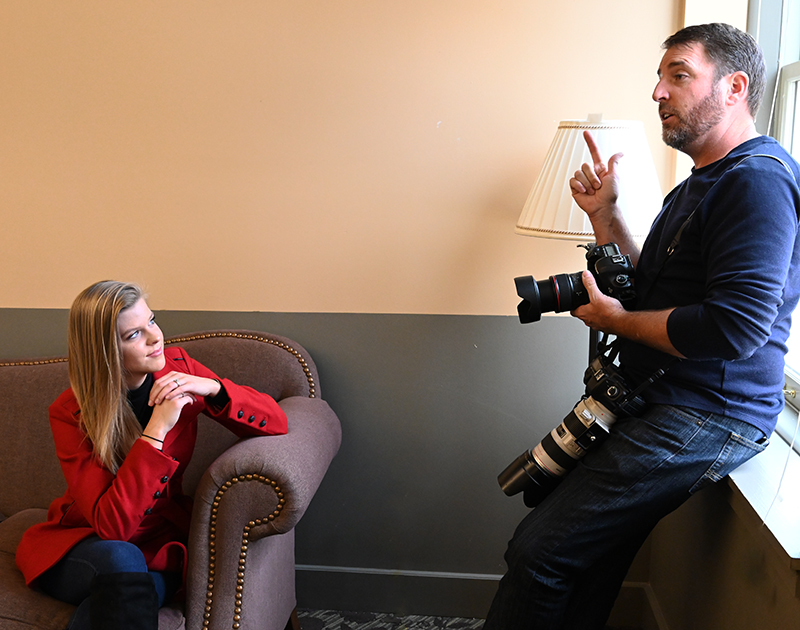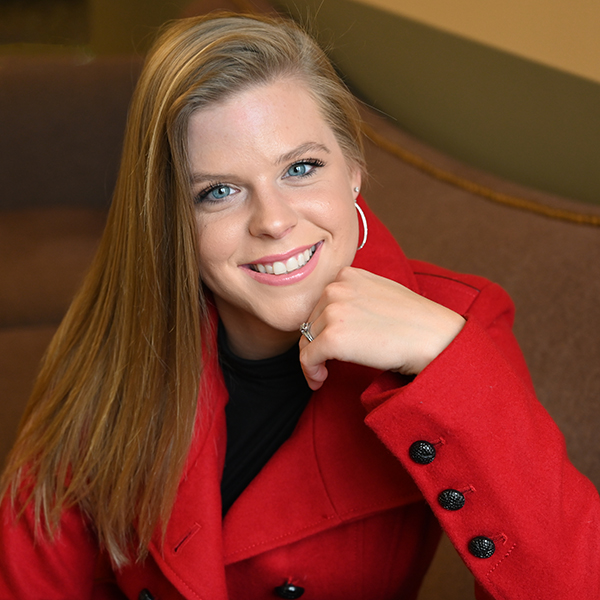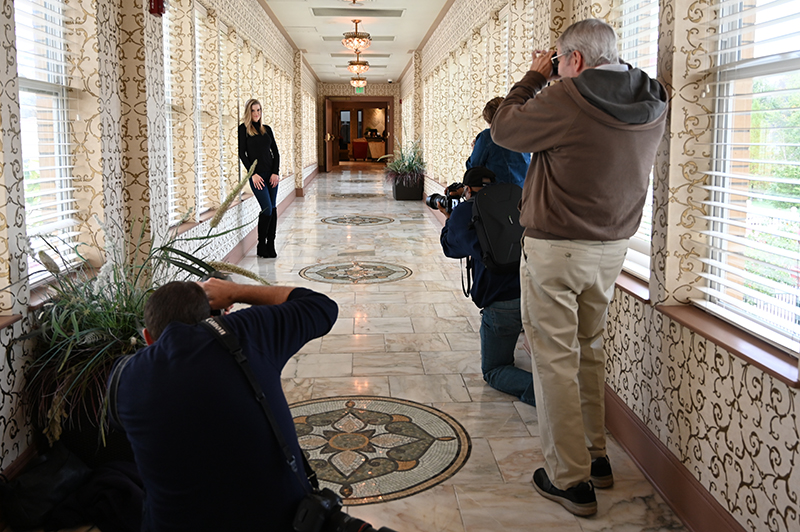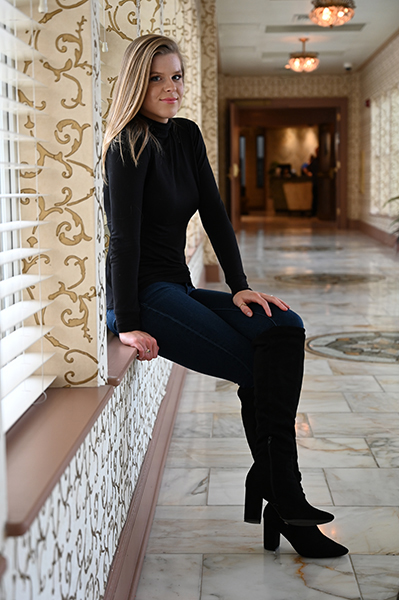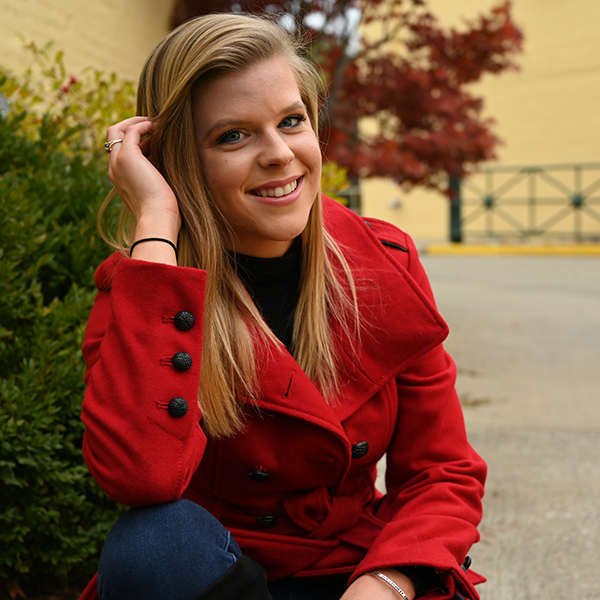 This rustic-looking gent who operates the horse and carriage ride had the misfortune of wandering into our photo shoot. We swarmed him with cameras.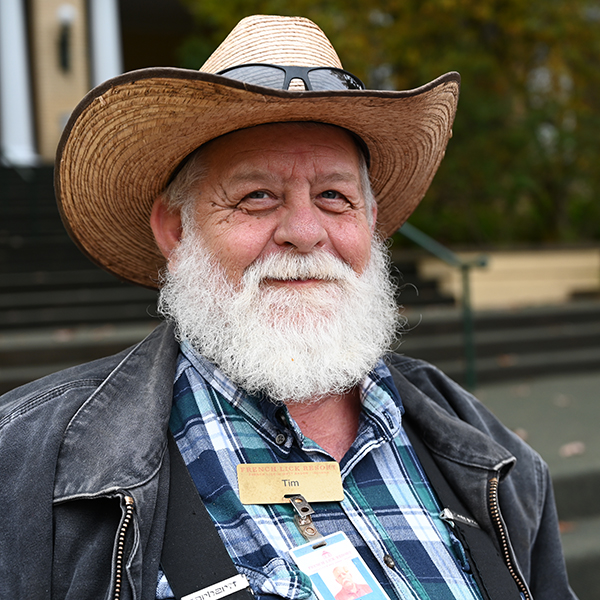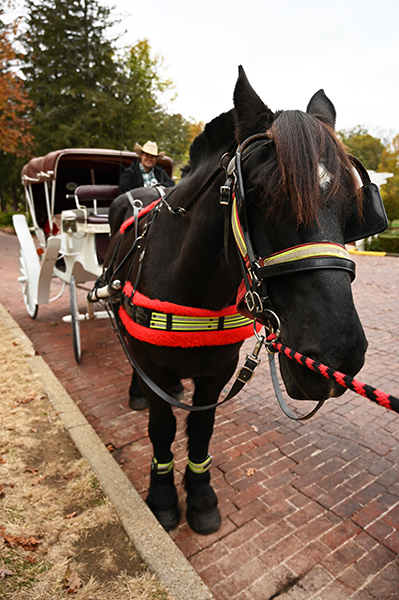 A sunrise shoot on the golf course was planned for the second day. Not an easy task for me to get up before dawn, and unfortunately it was a cloudy day, so no great sunrise shots. This Pete Dye golf course, part of the French Lick resort, is located on the highest peak in Indiana. It had great contours and sculpted fairways, and is called a "links course" because there are no trees on the fairways.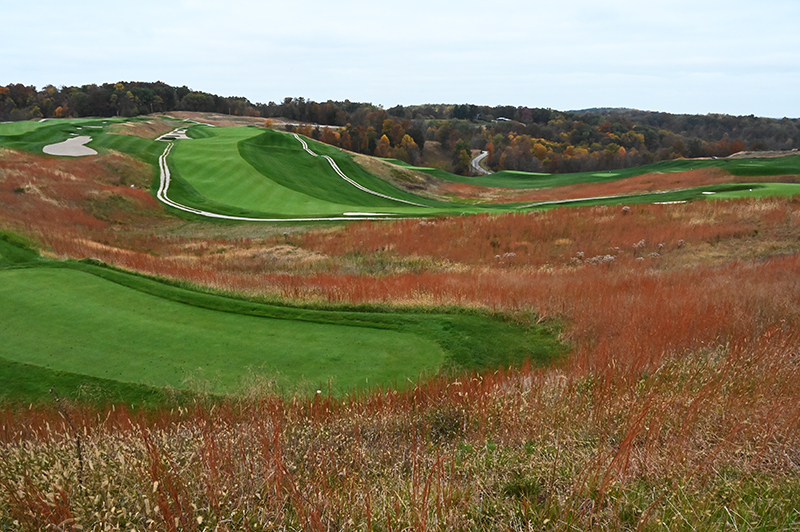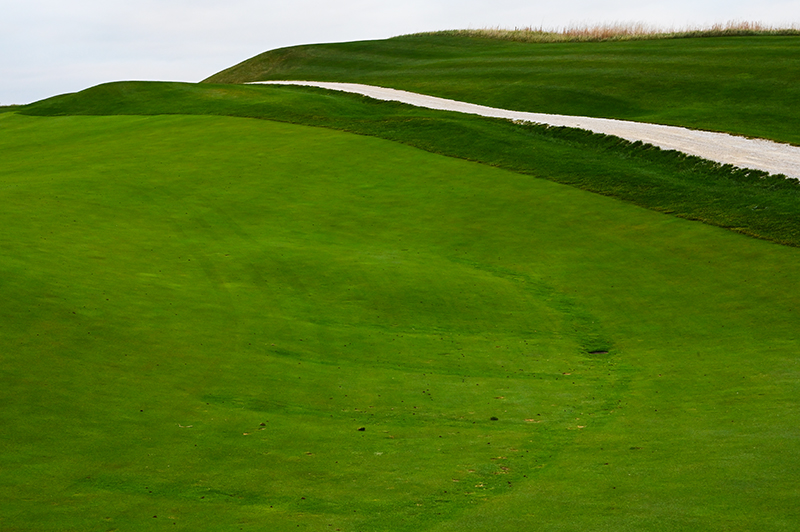 The last event of the West Baden Photo Experience was a rare trip to the rooftop. Guests are usually not permitted on the roof, so this was a special treat. Tim was invited to join us rooftop even though he wasn't part of the photo class.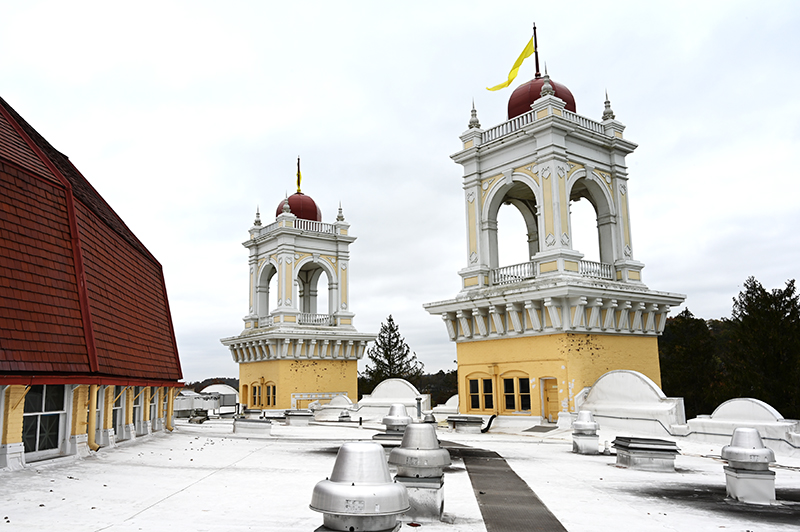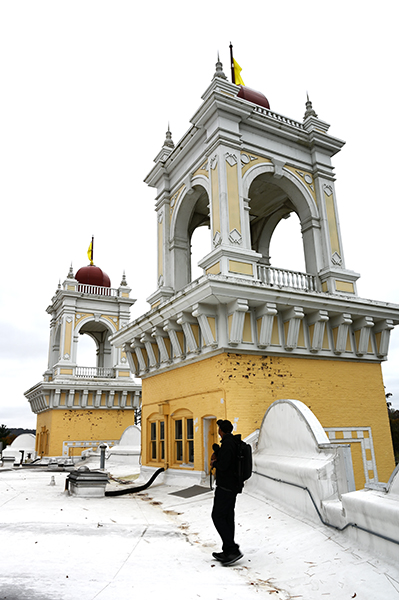 The view from the roof was stunning and we could peek in the transom windows to the atrium floor below.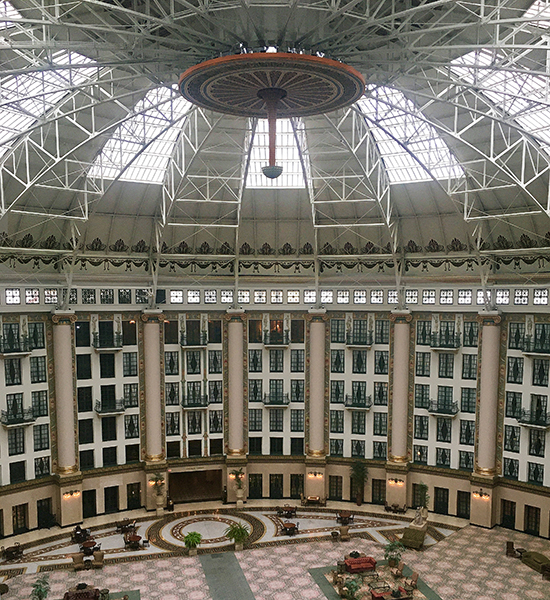 In between the photo class sessions, Tim and I spent three days lolling around West Baden just enjoying the view. And we had some good luck at the casino, so that made it pretty sweet.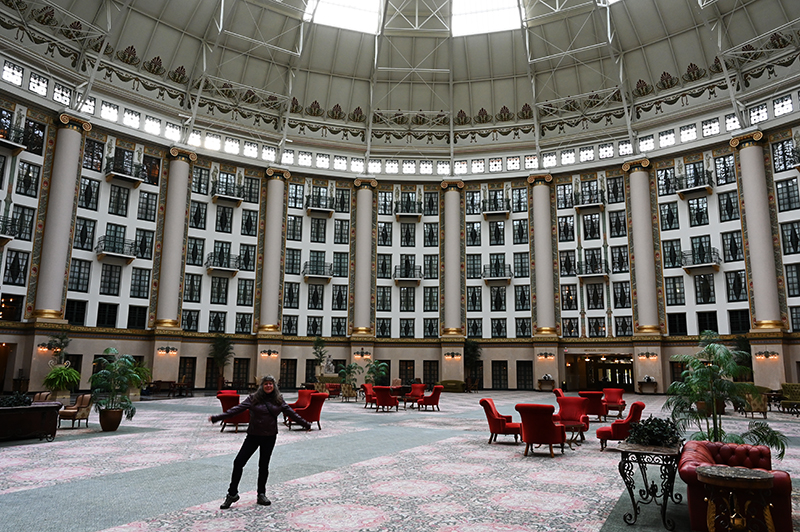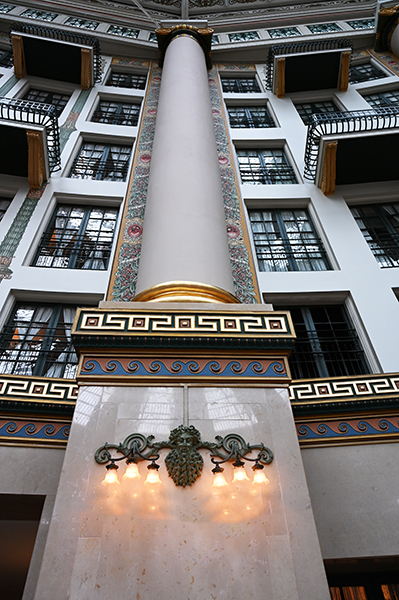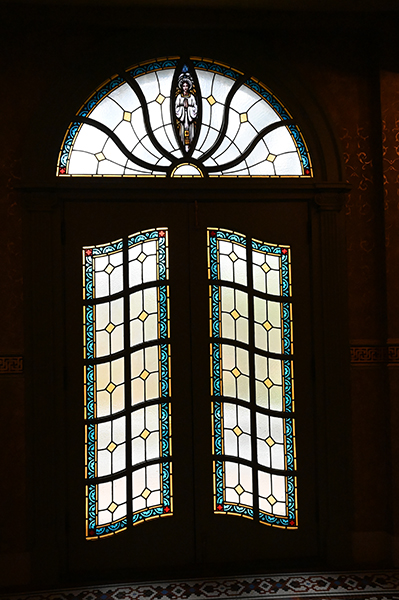 Evenings found us tucked in the motorhome at the French Lick Resort RV Park. Ahhhh.