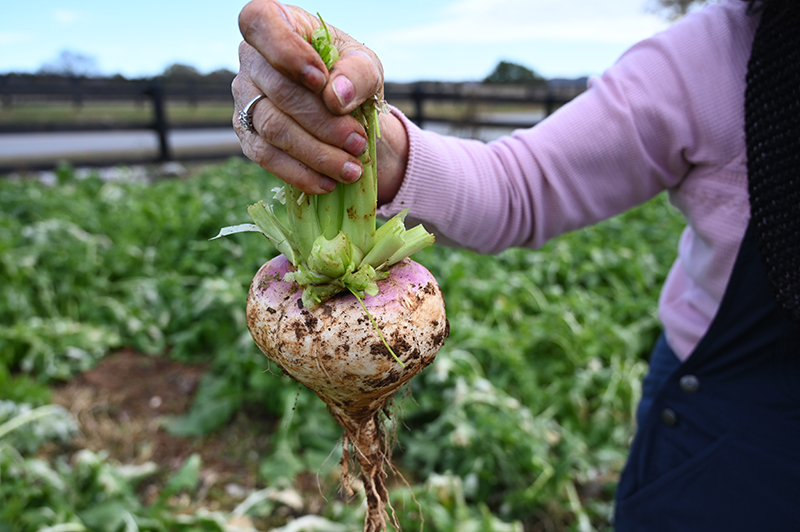 It's turnip season. Before a hard frost knocks out the last of the garden produce, it's time for a drive around our rural neighborhood. Let's see what we can find…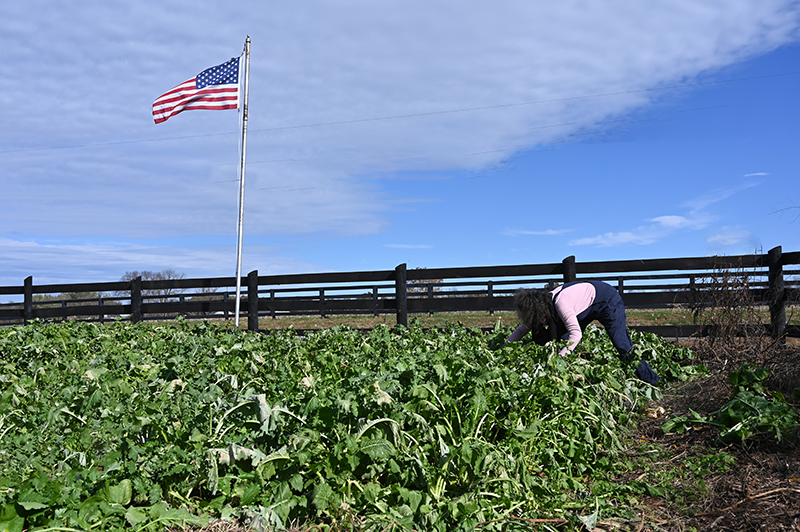 Cousin Wanda invited me to join her at a neighbor's garden to pick the last of the turnips and kale. It was a big patch and we were told to help ourselves.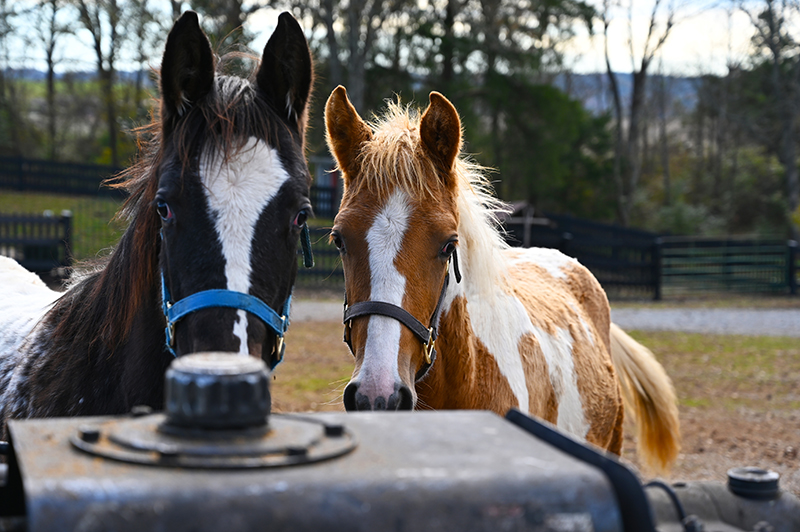 The neighbor with the turnips had a couple of friendly colts in his yard. They followed us around like big puppies, nudging our shoulders and nipping at our sleeves. Hey! Stop that!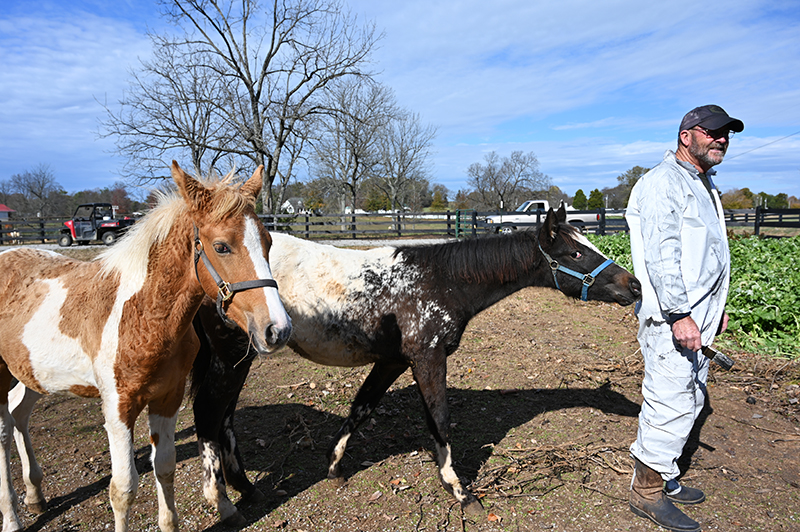 We've got some interesting neighbors. One family has a menagerie of miniature donkeys, llamas and alpacas, a zebra, and a one-hump camel. The animals hang out in a pasture by the road, just down the street from our place.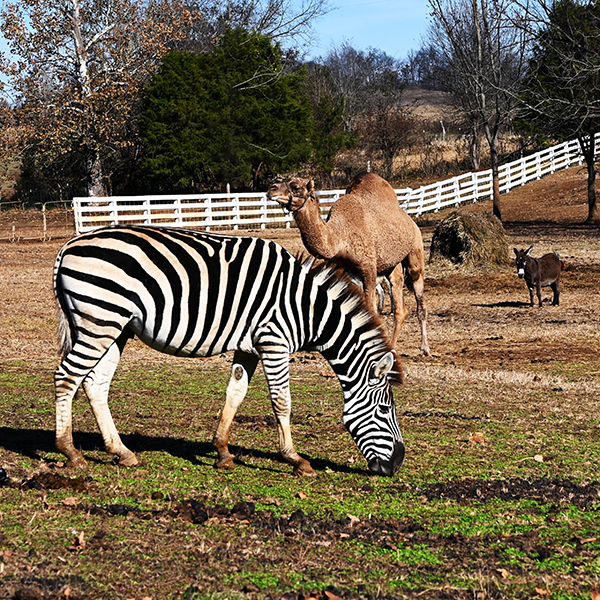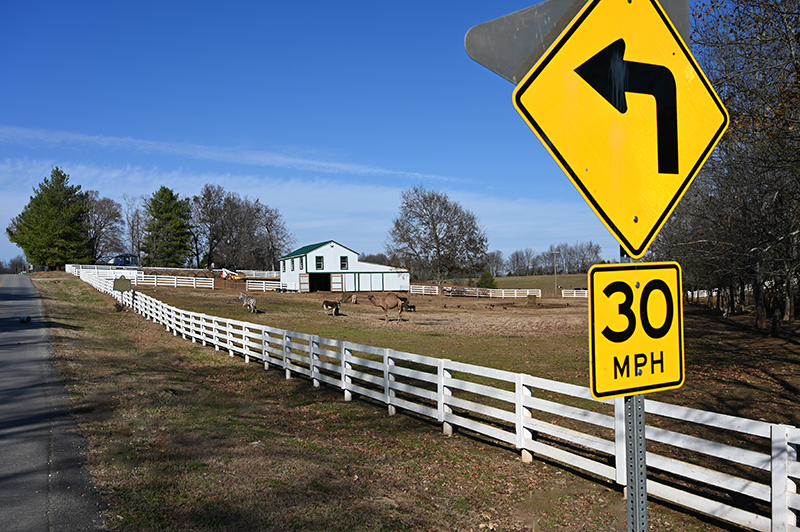 Why do they have all these exotic animals? Dunno. But it makes for an interesting drive on my way to the post office.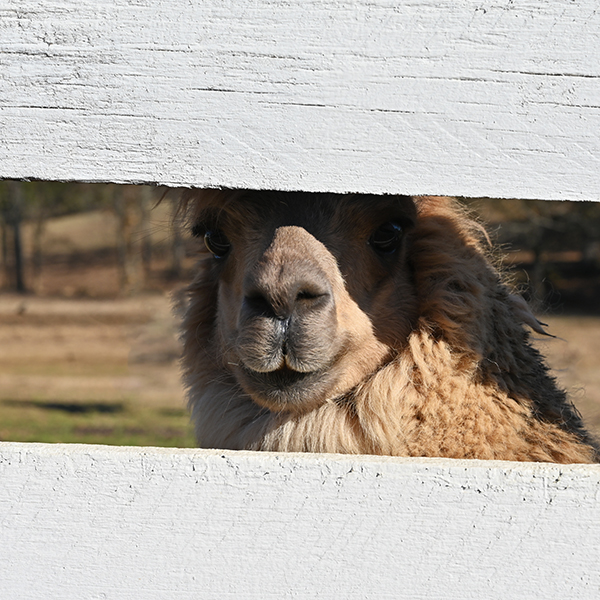 Next door to the zebra farm is a rooster ranch. They might be raising Fighting Cocks, but I'm not sure and it's better not to ask. Each rooster has a little A-frame coop for shelter and they wear a leg tether so they won't fight each other. The hens are loose in the yard and occasionally stroll out into the street. Which begs the age-old question…why did the chicken visit the zebra?
Somebody around here regularly mails roosters at the local post office. Live birds. In the mail. They're packed in special rooster boxes and shipped off to Texas. If you go to the post office on a Tuesday, you'll hear a loud crowing ruckus from the back room and see the postal clerks wearing earplugs.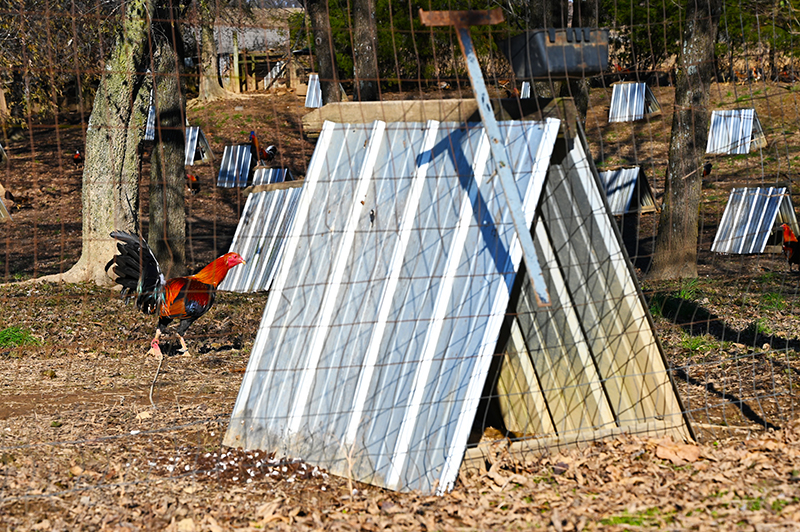 There's some pretty countryside all around us. A short drive in any direction takes you to a lovely view. Here a creek crosses a corn field with a long string of coal cars in the distance.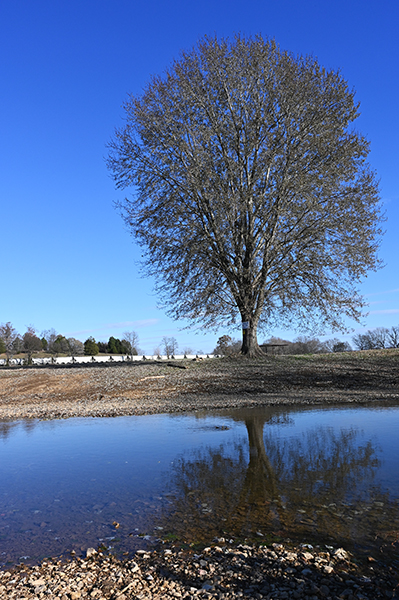 Just beyond the corn field is an old homestead. I've wanted to photograph this place for a while, but wasn't sure if someone still lived there. That's not unlikely around here. Even the most broken-down house might be occupied.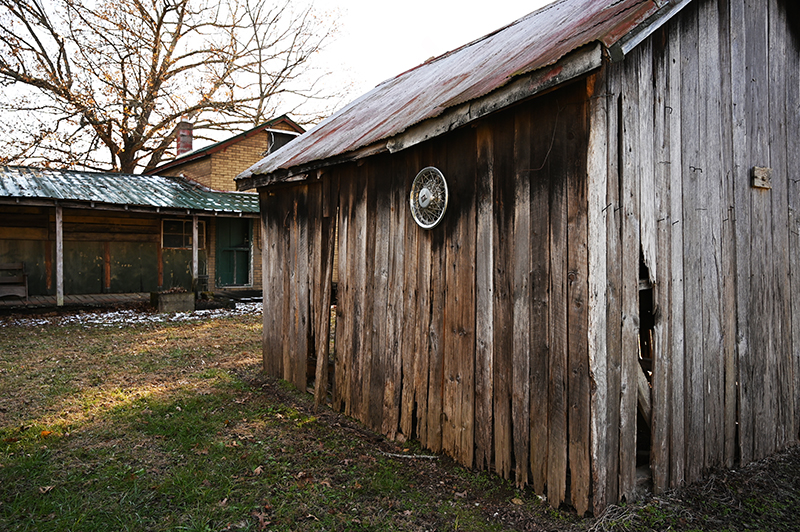 What's unusual about this house are the curved walls along the bottom. I suspect that somebody took down a silo, cut it in two, then used the scrap to build an addition. Very resourceful.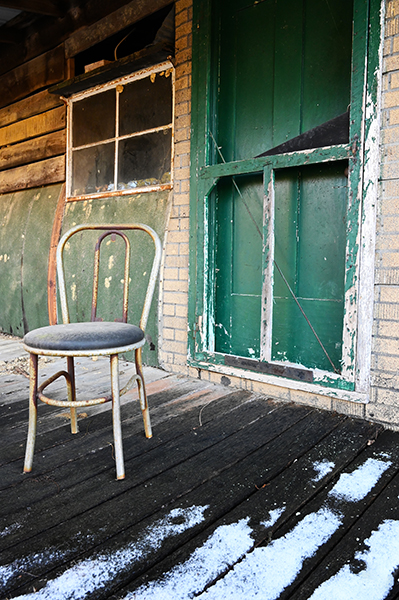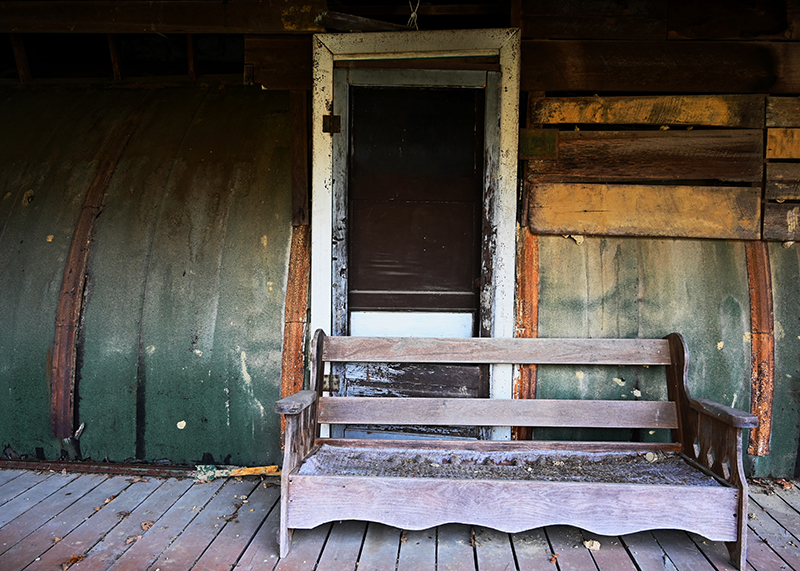 The place is abandoned now, but I can just imagine a family or two being raised on this farm. Sometimes old places can feel kind of creepy and I won't linger very long. But this little homestead emanates the echo of happy times.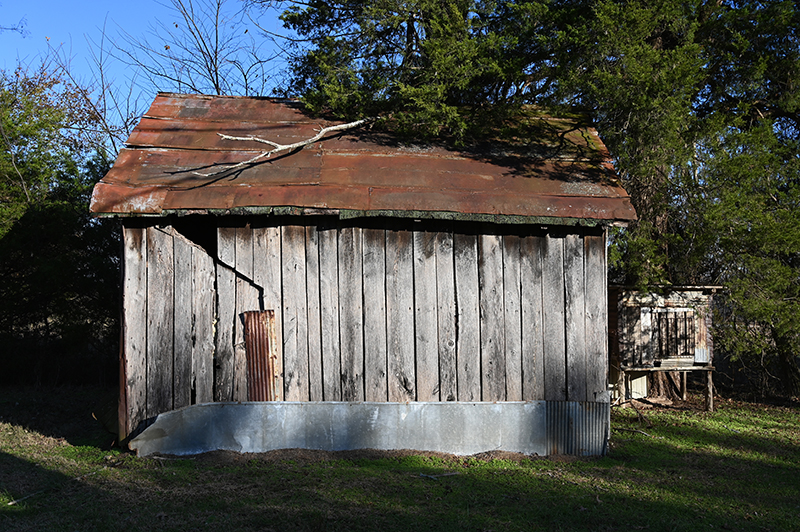 Old farm equipment was left laying around, and nothing fascinates me more than old stuff. I'm sure there are city slickers who would pay big bucks for these antiques, but around here it's just junk in a fence row.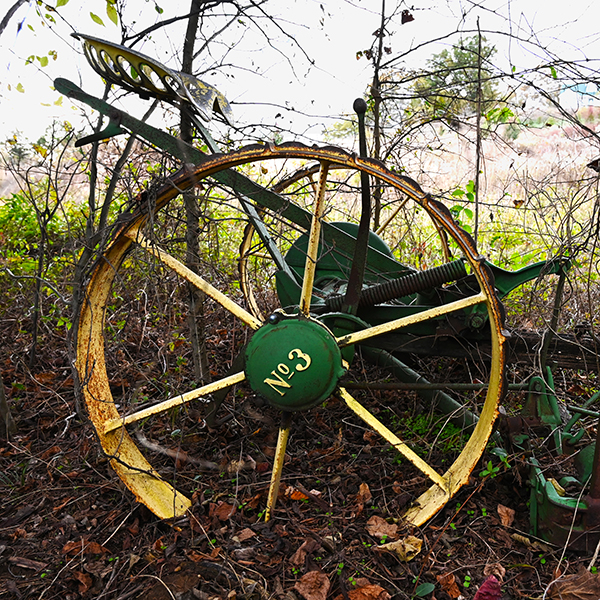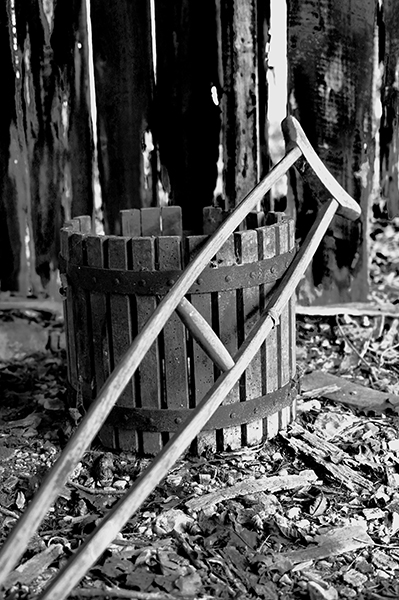 So next time you want some turnips, come for a ride with me. You never know what you're going to find!