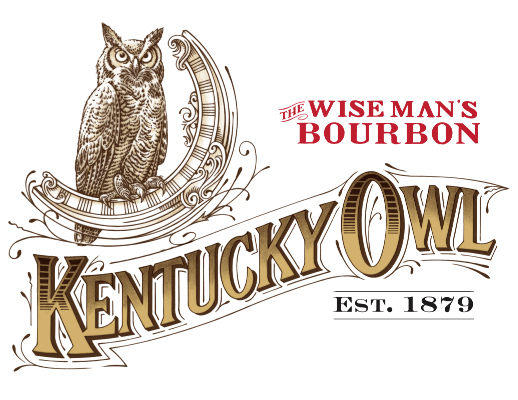 For all the Bourbon Snobs out there, this one's for you.
Everyone else can relax. Put down the phone. No need to call the Fish & Game warden, we're not hunting endangered birds of prey.
This is about bourbon.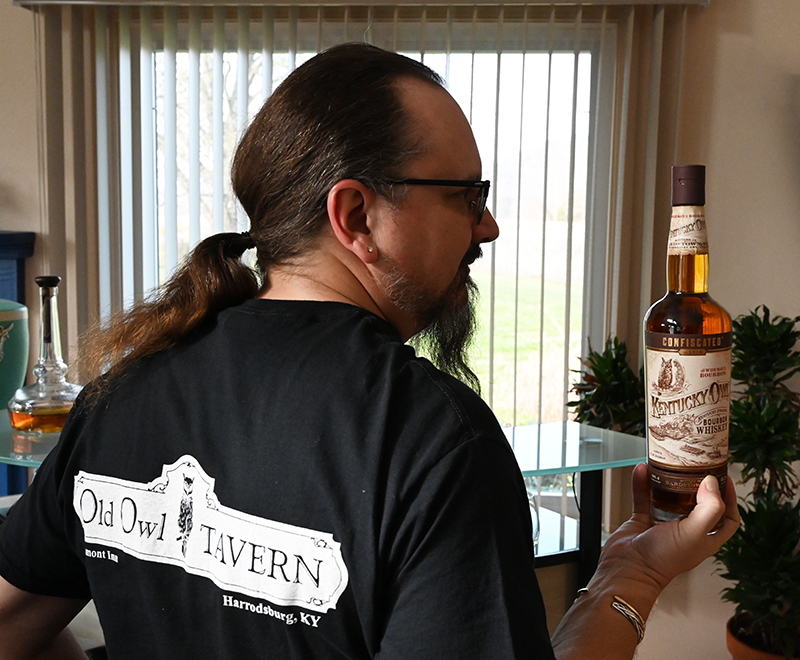 Kentucky Owl is a collectible bourbon. Why? Mostly because there's some mystery and secret about it. And it's elusive and hard to find. There's nothing that collectors like better than the thrill of the hunt, and hunting Kentucky Owl is an avid sport.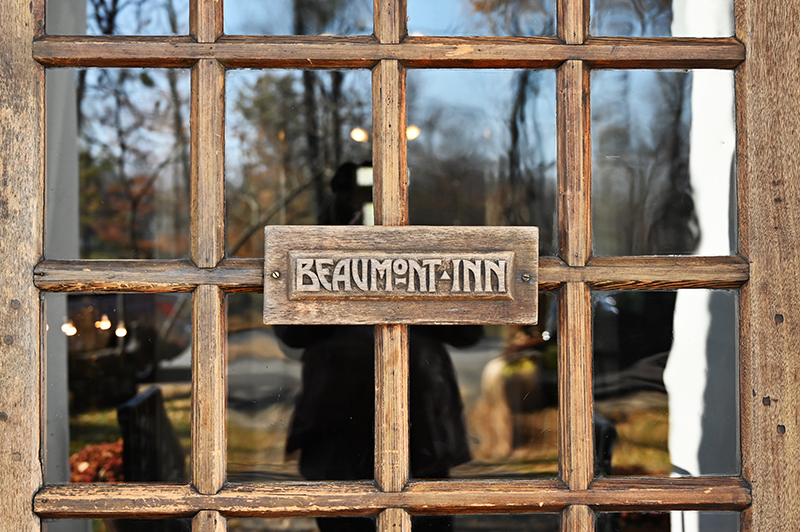 The Kentucky Owl brand was born a long time ago at a little distillery near Harrodsburg. The Dedman family owned the distillery and also owned the Beaumont Inn. That was a good place to start our hunt, and an excellent excuse to dine at their famous tavern.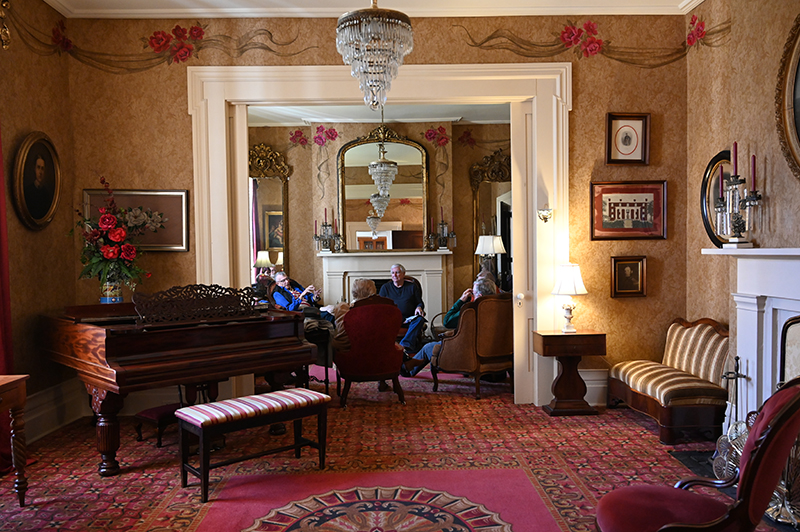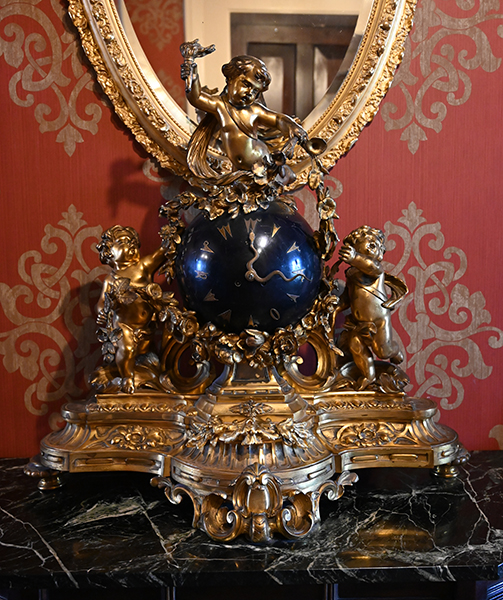 The Beaumont Inn has a historic background. Once a mineral spa retreat, then a girls college for those of "exalted character graced by elegant culture and refined manners," and finally its last transformation 100 years ago as an inn and dining tavern, where it remains today as a landmark location. The Beaumont Inn is comprised of several buildings centered around a block of rolling hills and sycamores. They've even incorporated nearby mansions and cottages as part of their guest suites, like this lovely stone house.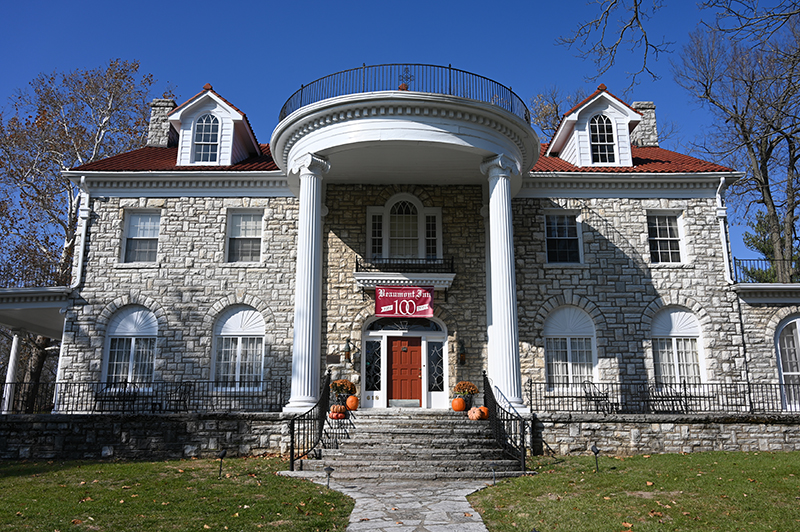 The park surrounding the Beaumont Inn was littered with Osage oranges during our visit. If you're not familiar with this southern tree, it has large tennis ball-like fruits that are completely inedible and kind of sticky and stinky. You can't eat them, you can't cook them, and even the squirrels leave them alone. Although I've heard if you put these "hedge apples" in a corner of your house it keeps the spiders out. I guess insects don't like them either.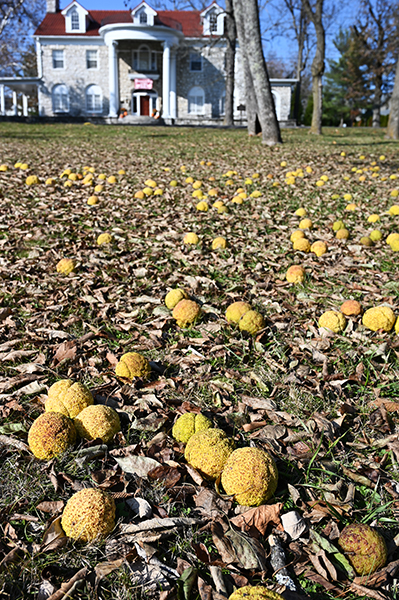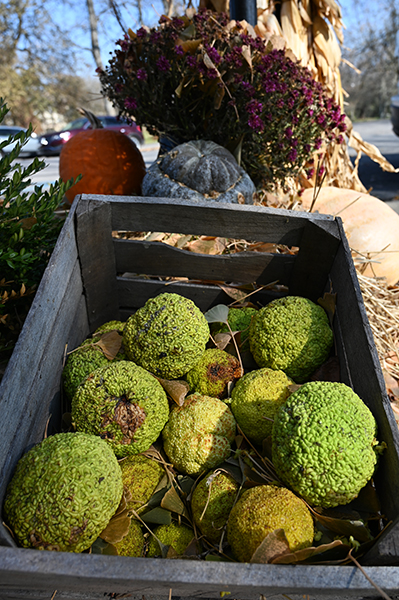 But let's get back to a tastier topic – bourbon and lunch. We traveled to Harrodsburg on a fine sunny Saturday to dine at the Old Owl Tavern. It's next to the Owl's Nest Pub, and both are attached to the main Beaumont Inn historic building.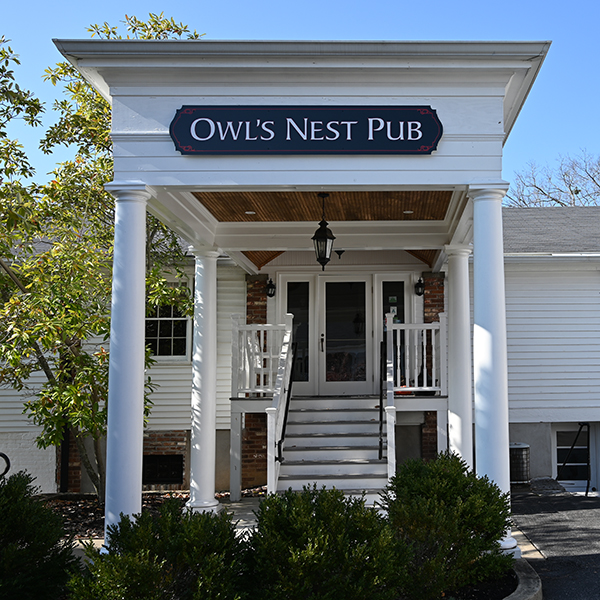 One of the specialty dishes at the Old Owl Tavern is their Yellow-Legged Chicken and Country Ham. Tim declared it the best county ham he'd had in a long time, and that's saying something.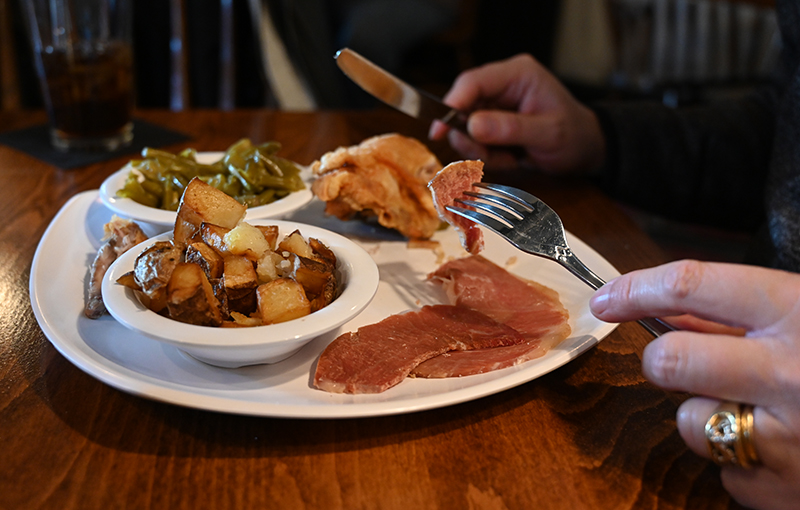 The other specialty at the Beaumont is their extensive list of bourbons served both in the tavern and pub. We saddled up to the bar after lunch and had a long conversation with the barkeeper about the legend and myth of Kentucky Owl bourbon.
Charles Mortimer Dedman' started the brand way back in 1879, and when Prohibition came around his entire warehouse was confiscated, put on barges, and floated down the Kentucky River to Frankfort where it either disappeared for good or was burned up in a warehouse fire, depending on which version of the story you believe. That was the end of Kentucky Owl bourbon for about a century.
Great-great-grandson Dixon Dedman has recently revived the brand and it's secretly being made somewhere in Bardstown. No one knows who is bottling Kentucky Owl or what the heritage or mash bill might be, and so a cult-like following has formed. Only a few barrels are produced each year and hardly any of it leaves Kentucky.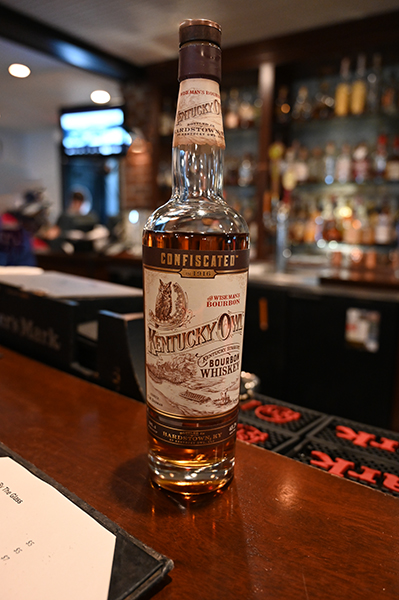 Kentucky Owl is considered a top shelf bourbon, meaning it's expensive, and indeed that's where we spotted the bottles at the Old Owl Tavern – on the top shelf.  Most Kentucky Owl batches are barrel proof, uncut, around 120 proof. One of the recent offerings is called Confiscated, named after the Prohibition fiasco, and has been tempered to 96 proof. It might be the first Kentucky Owl product to see national distribution, but even if you can find it, a bottle of Confiscated will set you back a couple hundred dollars.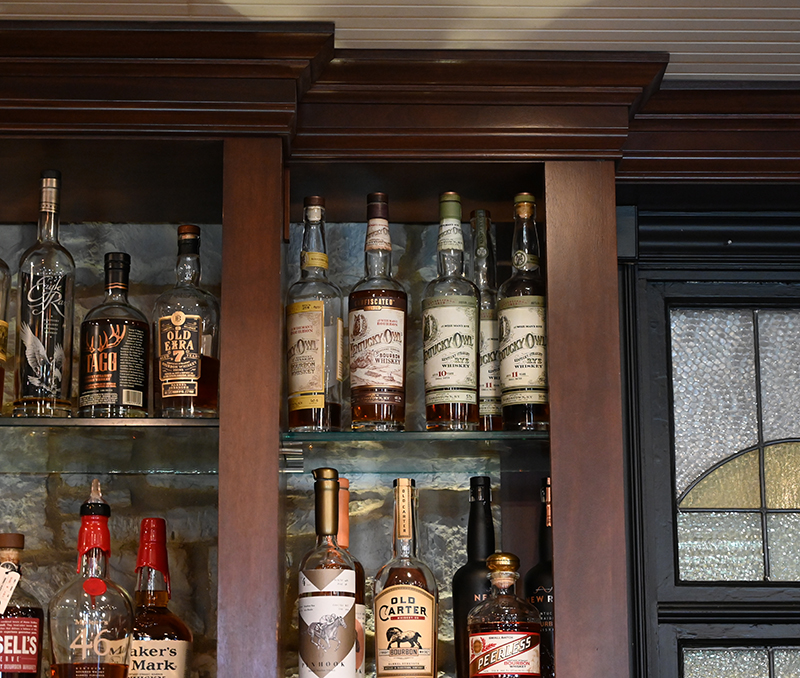 According to Breaking Bourbon website, Kentucky Owl Confiscated has a nose that "hints of aged oak mingled with light caramel and leather" and the palate has "a nicely rounded mouthfeel [that] delivers graham crackers, tobacco, and seasoned oak."
It's exciting to bourbon snobs if they can snag a good bottle of Kentucky Owl, and Batch 9 was just released this week. So Tim and his Know-It-Owl buddies will be on the hunt soon.
But I'm more excited for the new Kentucky Owl Park to be built in Bardstown. The Stoli Spirits group has invested in the brand and is planning to build a distillery and tourist park right on the main commerce boulevard in Bardstown, giving us additional restaurant and shopping areas.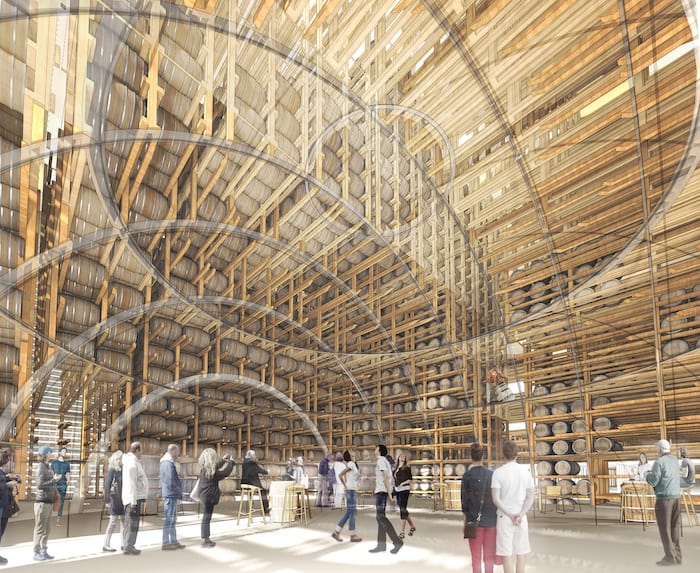 So finding Kentucky Owl in the future might be a little easier if this big distillery park ever gets built. Meanwhile, we'll still be on the hunt at every little liquor store and speakeasy to spot the rare Owl. It's a bourbon thing. Maybe you understand? 
If you've got your own snobby collector story, please share it with us. Happy hunting!