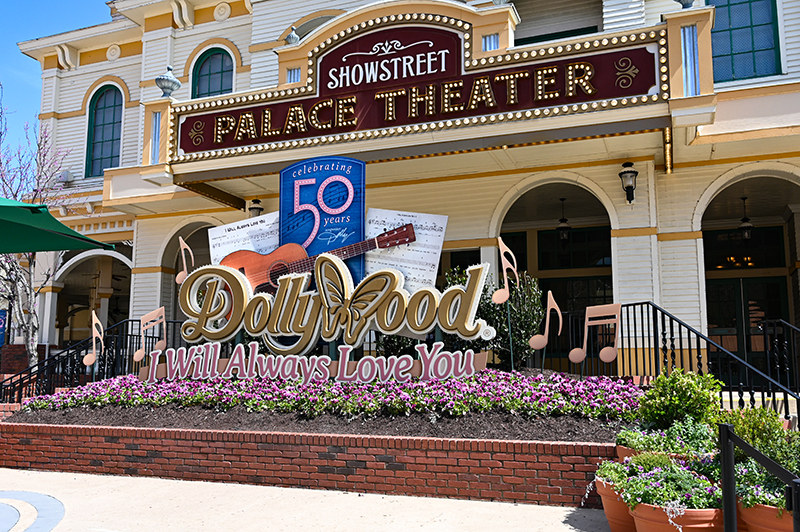 Pigeon Forge, Tennessee
Dollywood is a theme park and tourist attraction. As long as you remember that, you'll have a good time here.
On a bright Monday in late March, it was easy to waltz into Dollywood. The crowds were light, there were acres of open parking, and no line for the tram that takes you into the theme park. The cost to walk in? A hefty $112. That's the parking fee plus one admission ticket.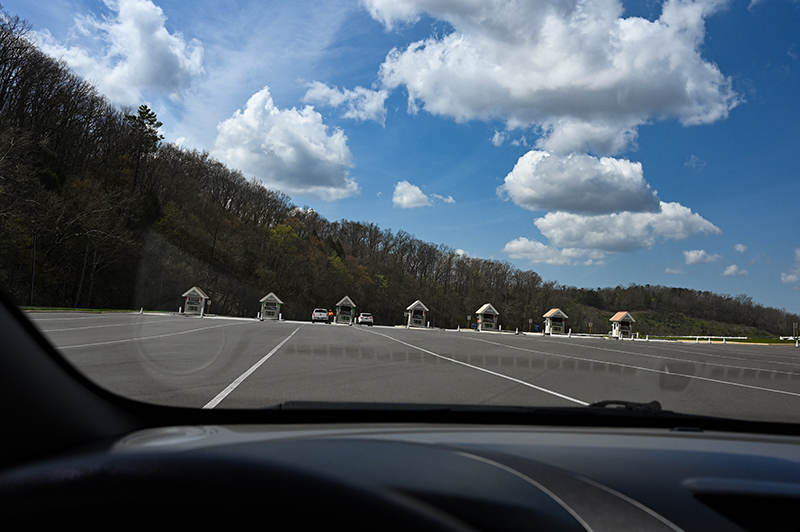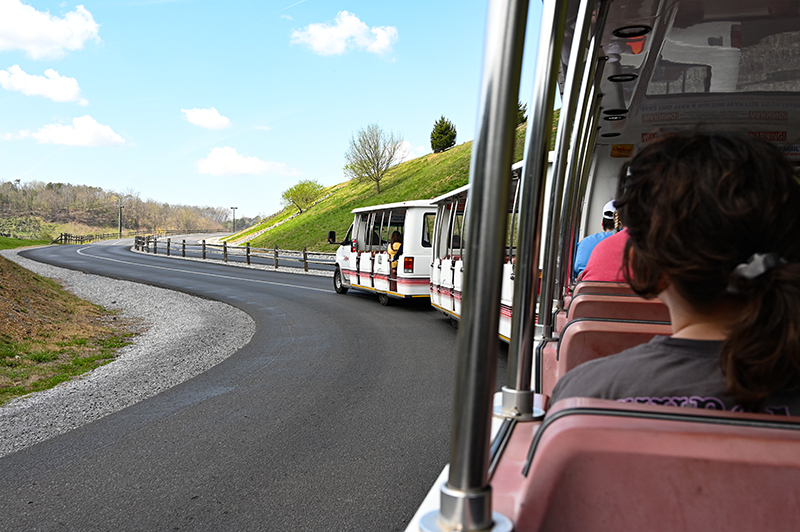 Once I recovered from the initial sticker shock, I was glad to be there. This theme park was unexpectedly eclectic and kinda fun. Clean as a steam whistle, too.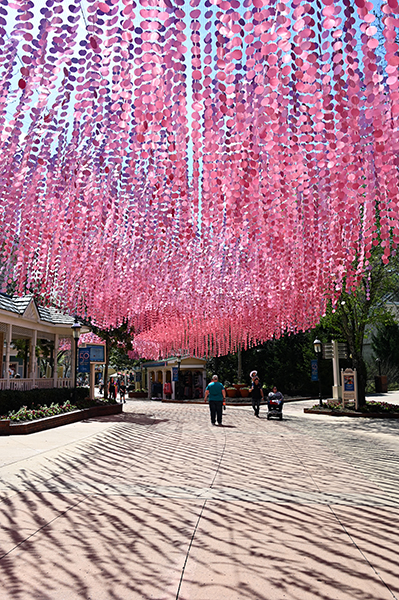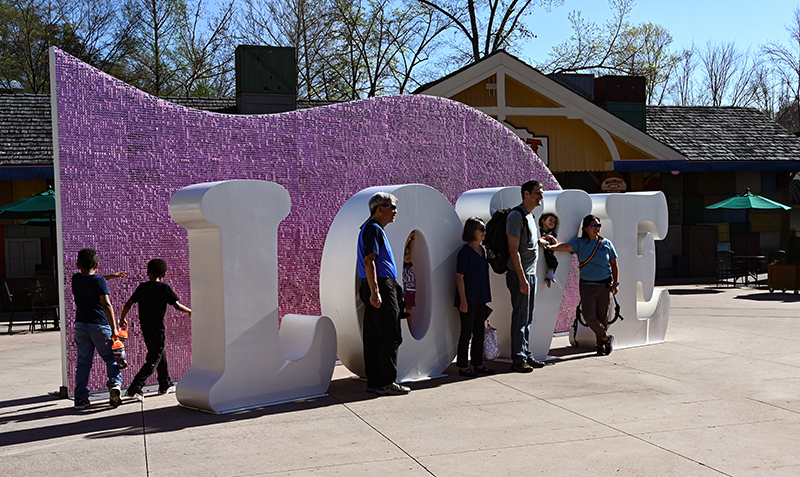 Dollywood rambles around a "holler in the hills" with winding streets and assorted architecture. Some buildings harken back to old timey days, others are country sweet.  Not sure what the "theme" is exactly?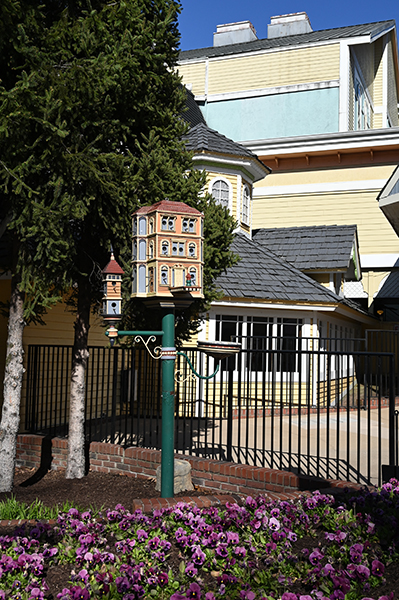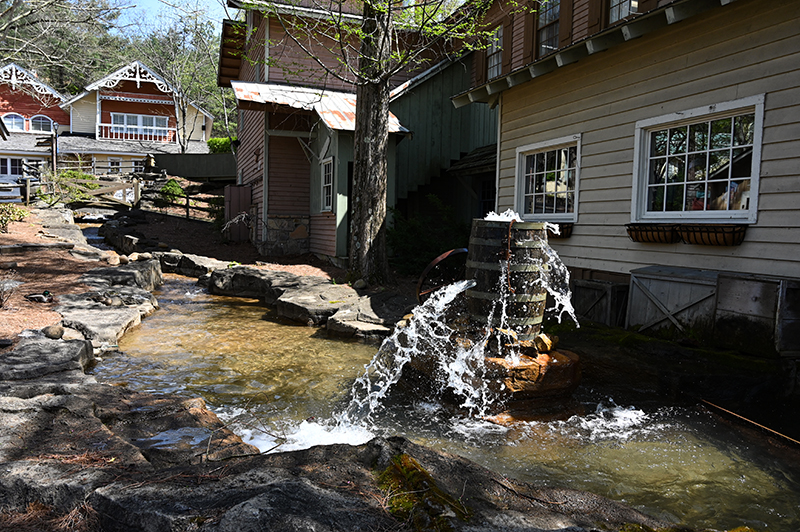 In essence, Dollywood is a giant shopping and dining mall. If you're not in the mood to eat or shop, you're gonna have a long day of expensive exercise.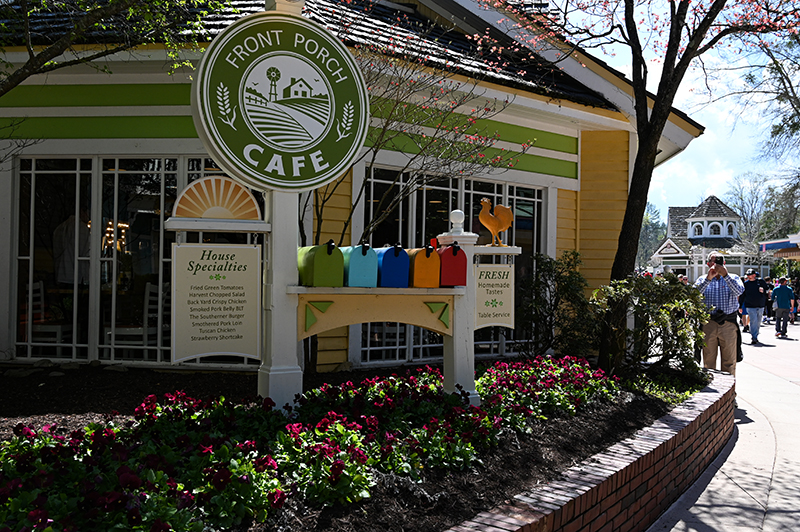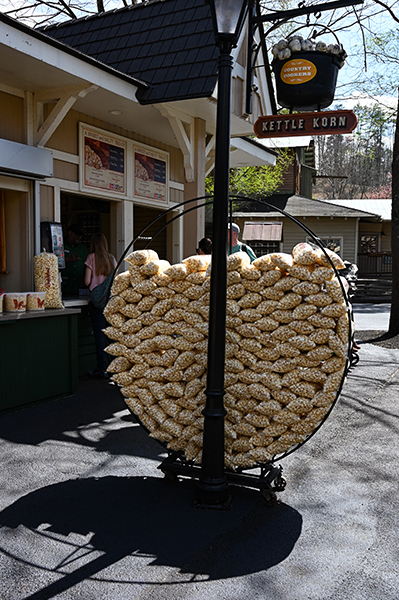 The core of the 155 acre park are restaurants and boutique stores.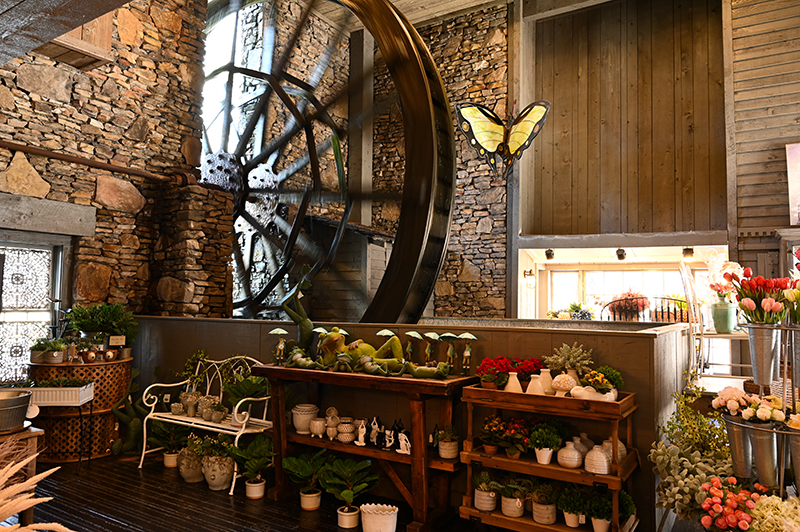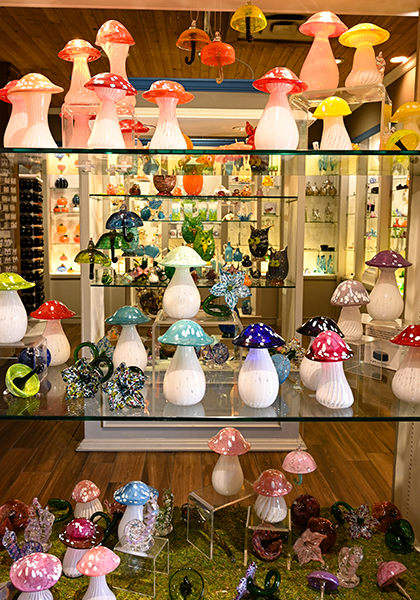 Several theaters are on the property, but I was too early in the season to see a show. Music is piped throughout the park, and generously, it's not just Dolly's music. In fact, Dolly's image is conspicuously absent. I saw only two portraits of her.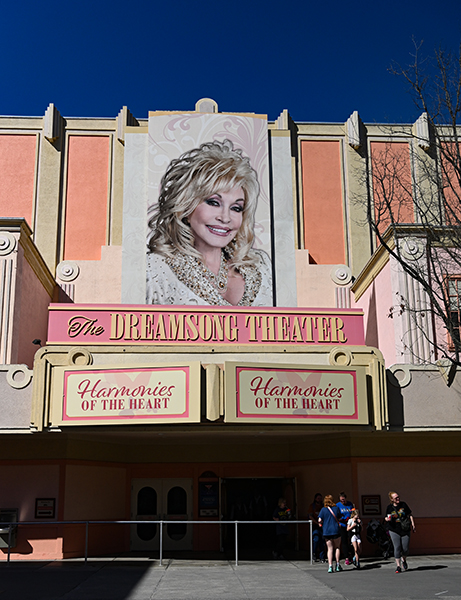 A big draw for Dollywood enthusiasts are the amusement park rides. But I'm too chicken to do the high-flying rides, and too prissy to get wet in the water park.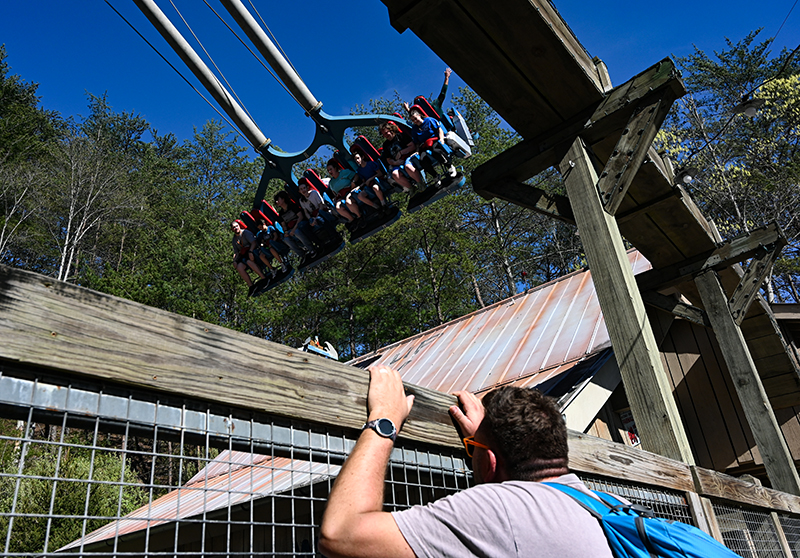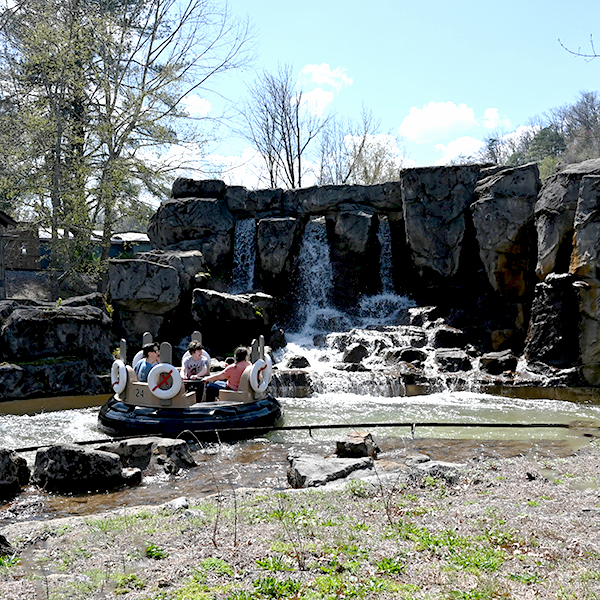 The carousel was more my speed…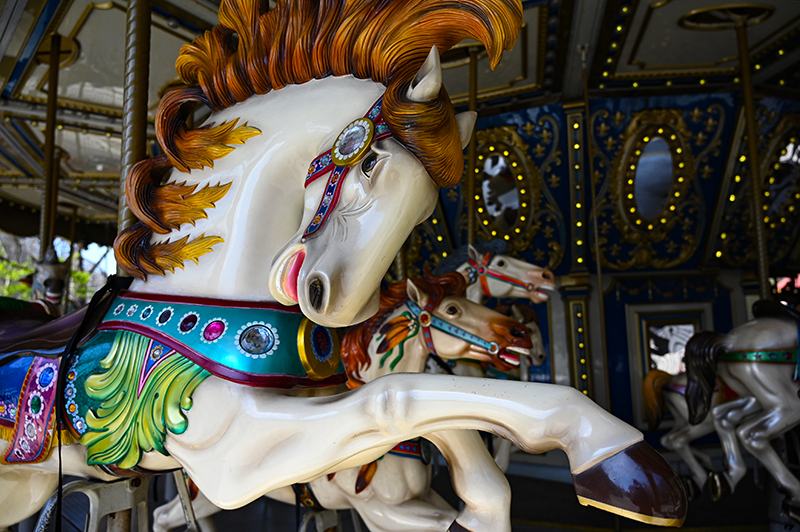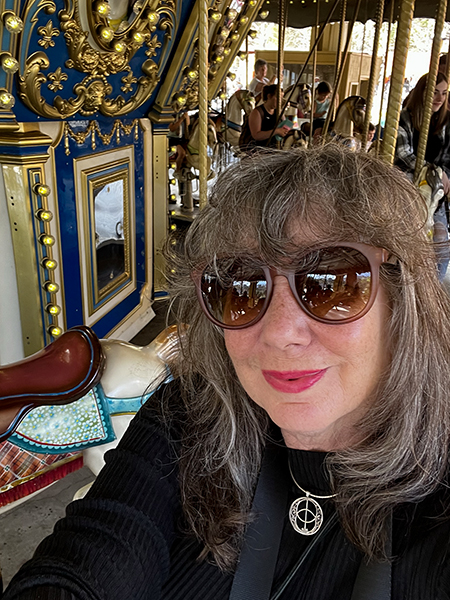 I loved the steam engine train ride, too. That engineer was a maestro with the whistle.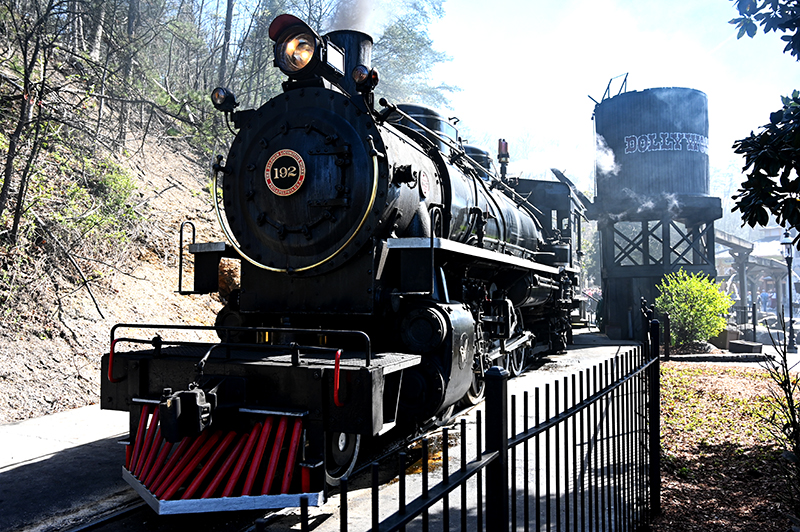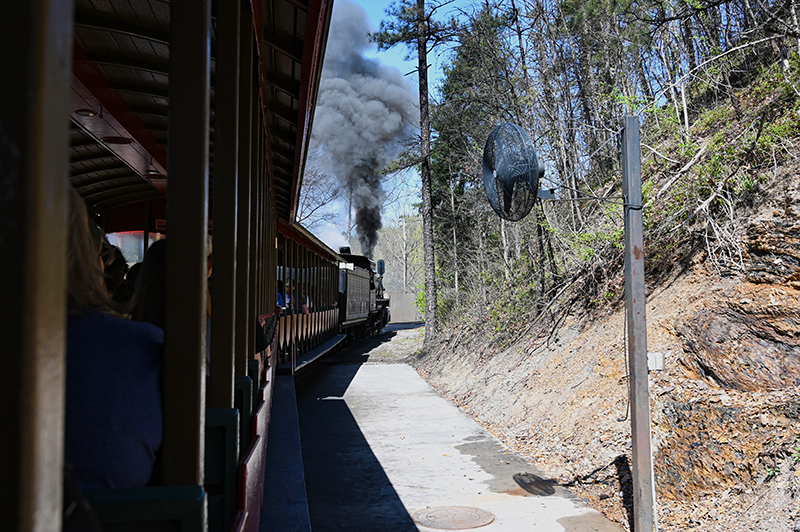 I toured Dollywood all day – walking 9 to 5 – and probably didn't see it all.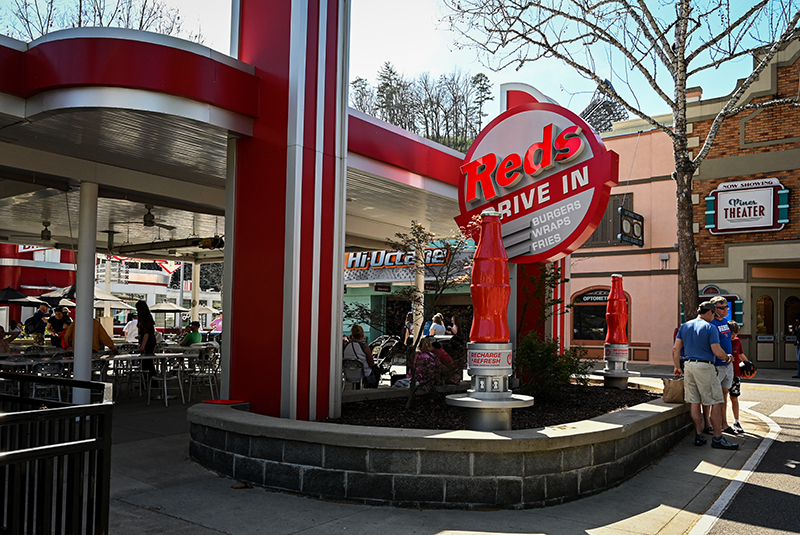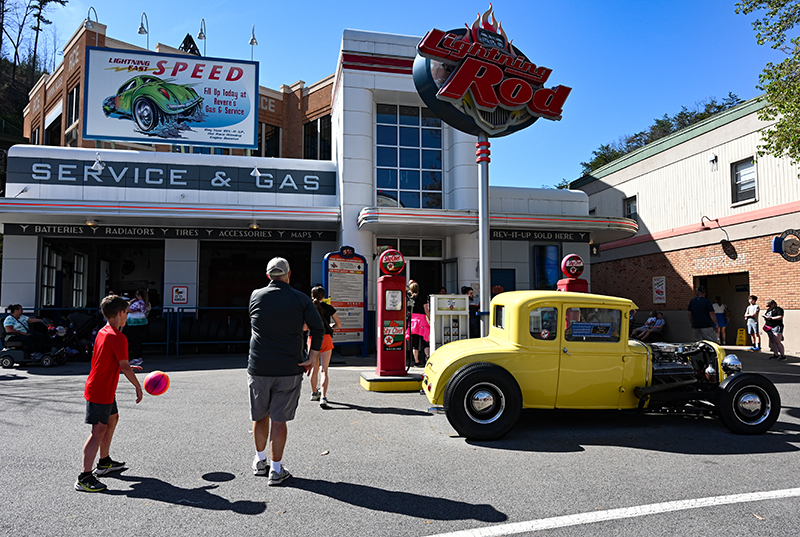 By late afternoon it was time to find my way out. Just follow the tuckered-out families.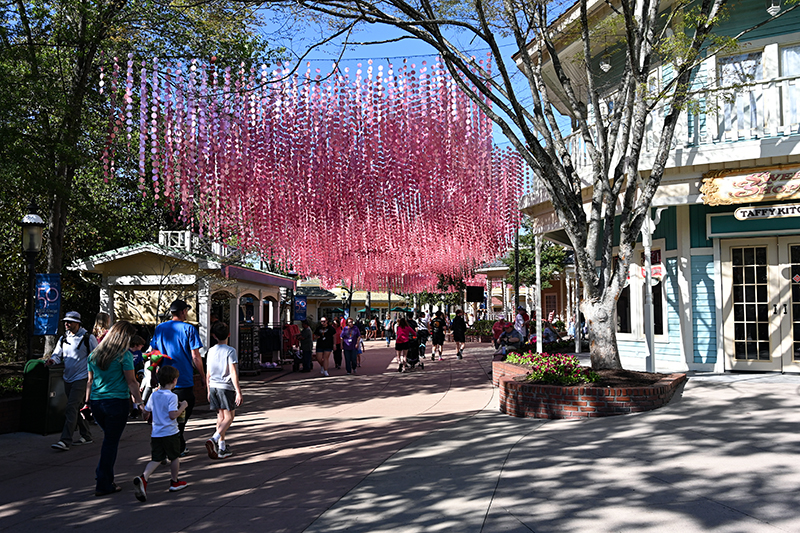 Exit through the gift shop, please.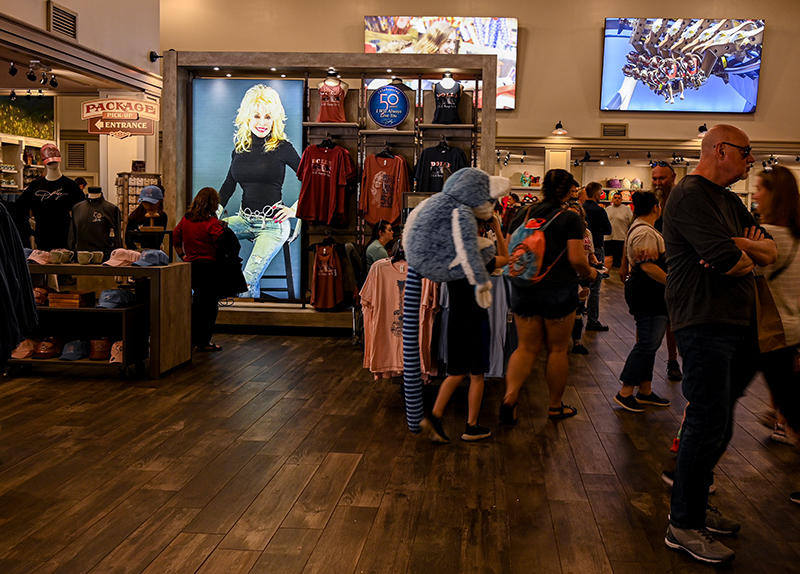 Really, I had a good day at Dollywood. Don't let me discourage you. It's a great theme park and worth a visit.