The southern states are mighty pretty in the summer but the heat can be unbearable. So we planned a trip for early June when the climate is more temperate and the bugs haven't hatched out yet. And sure enough, it's been bug-free and nicely cool but that's because of the big thunderstorms rolling through every day. Record rainfall, they said. Lots of water. Well, two out of three ain't bad!
I planned a couple of easy driving days on this trip just so we could poke along without being rushed. We needed that extra time when we had to address a soft tire the day we left. A leaky valve stem was the culprit.  It was fixed pronto at our local service center. This is the same place where last week we waited all afternoon for an RV oil change that they never got around to doing. But because I was sweet and didn't complain they gave us priority service for the flat tire and fixed it for free. It pays to be nice!
Indian Mountain State Park
Jellico, TN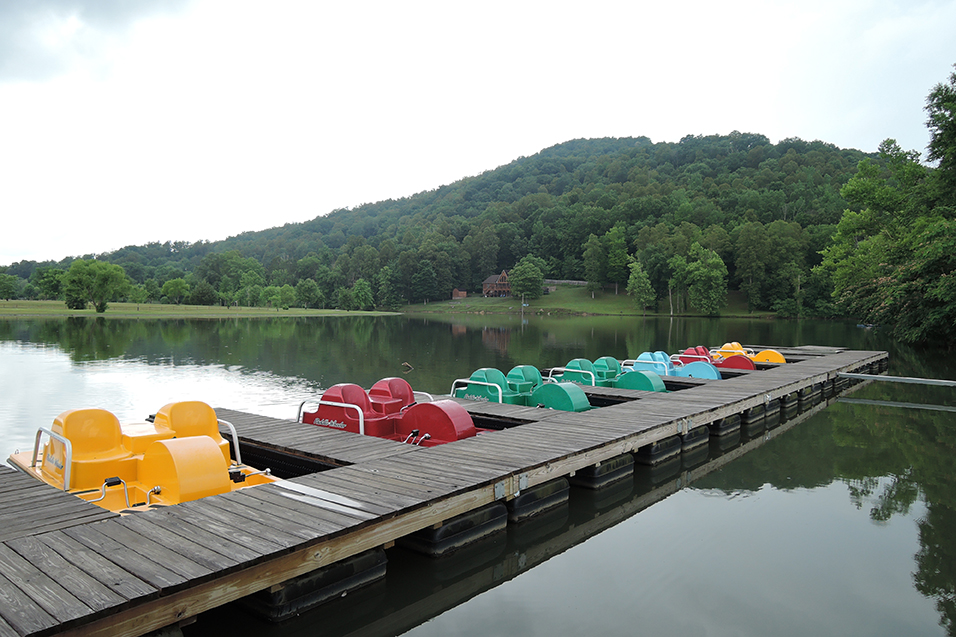 Just over the Kentucky-Tennessee border is a former mining town, Jellico. The state park was created from a reclaimed strip mine and carved in marble above the post office it says "Mine Rescue Station" – a testament to how important, and dangerous, coal was to this area. Nowadays a pretty lake sits in the center of the park, and it's home to a couple hundred Canadian geese and about as many purple martins. This is a well-manicured park with crews of maintenance guys who were bustling around, just like the busy martins feeding their chicks.
We had to shop in Jellico for a new dog collar and some air freshener. Coco managed to get sprayed by a skunk the night before we left home, and while it was only a glancing blow, her woven collar absorbed most of the stink. Skunked dog + Tiny motorhome = Phew!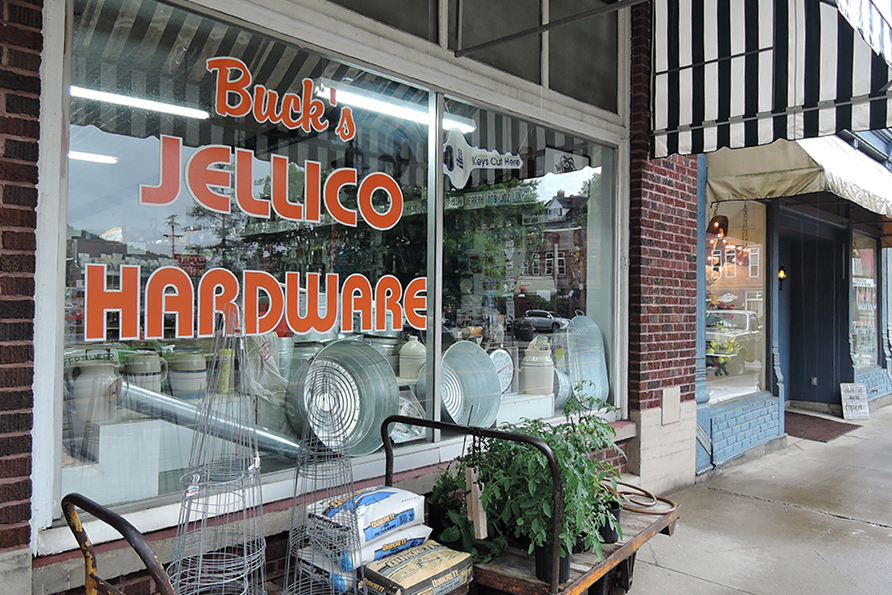 John Campbell Folk School
Brasstown, North Carolina
One of our destinations on this trip was a return to the Campbell Folk School. There's a slim spit of North Carolina that pokes into the Smokey Mountains, and here the Folk School has been teaching hand crafts for almost 100 years.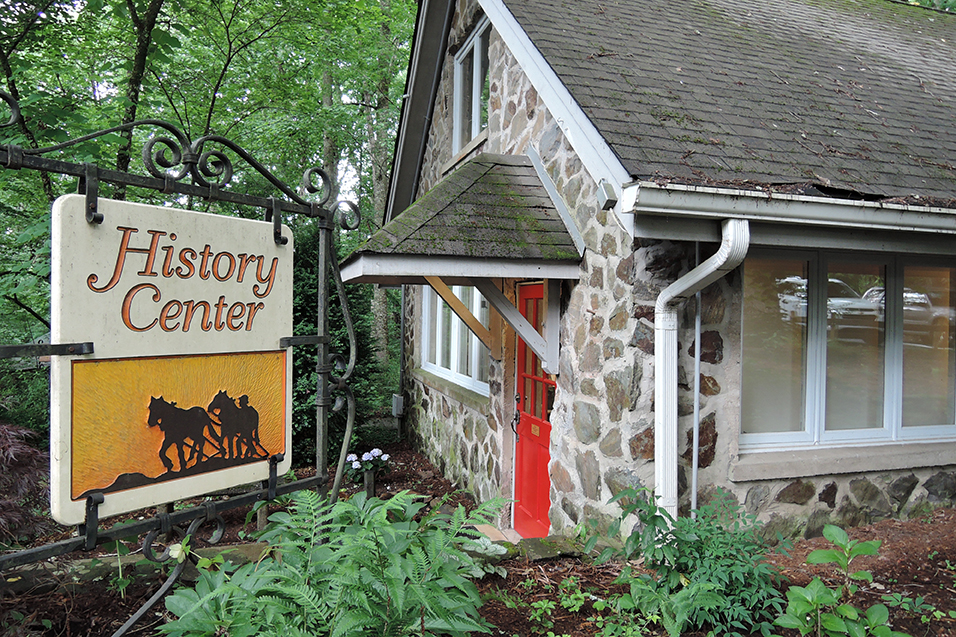 There's a tiny campground at the Folk School where if you have a small RV you can park and walk to classes. Other housing is also available in old farmhouses that have been converted to guest suites. The campus is spread out down a country road and students amble along lighted walkways through the woods to get to the dining room or the buildings where crafts are taught. It rained off and on all weekend, but we were prepared with umbrellas and rubber boots for the wet walk to class.
The Folk School offers whole weeks of classes where you can really immerse yourself in a project. We signed up for the quick weekend classes which run from Friday night to Sunday morning. It's just enough time to learn a couple of new things and the instructors keep it short and sweet. Tim took a blacksmith class and I tried my hand at Celtic knot calligraphy.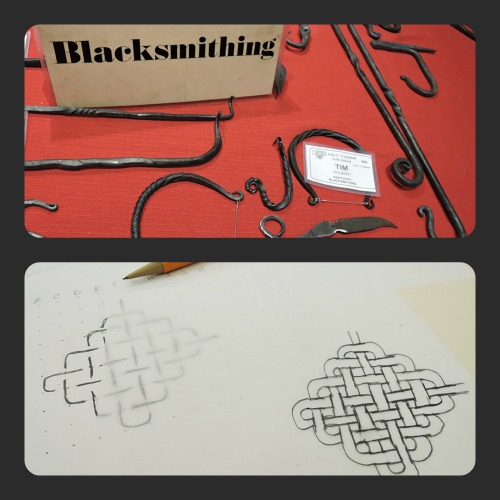 Lake Alatoona – Sweetwater State Park
Canton, Georgia
Sunday afternoon found us at a splendid Corps of Engineers campground at Alatoona Lake.  As I've often said, the COE sure builds a swell park. They do everything right with spacious campsites and a pretty layout, which Coco got a good tour of when she slipped out of that new collar we bought in Jellico. After a short dog chase, I took a float in the lake to cool off.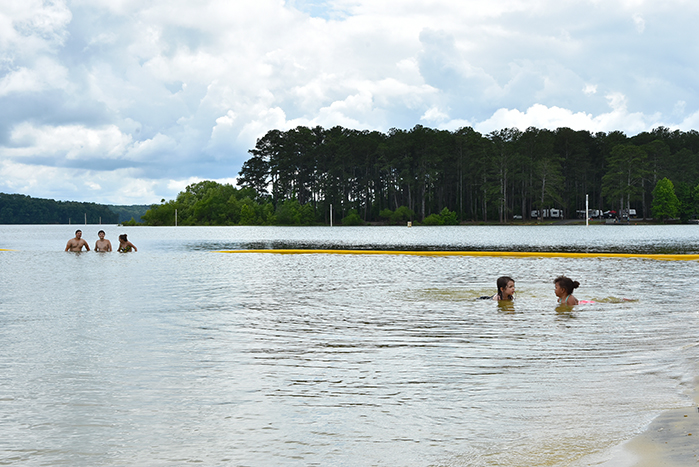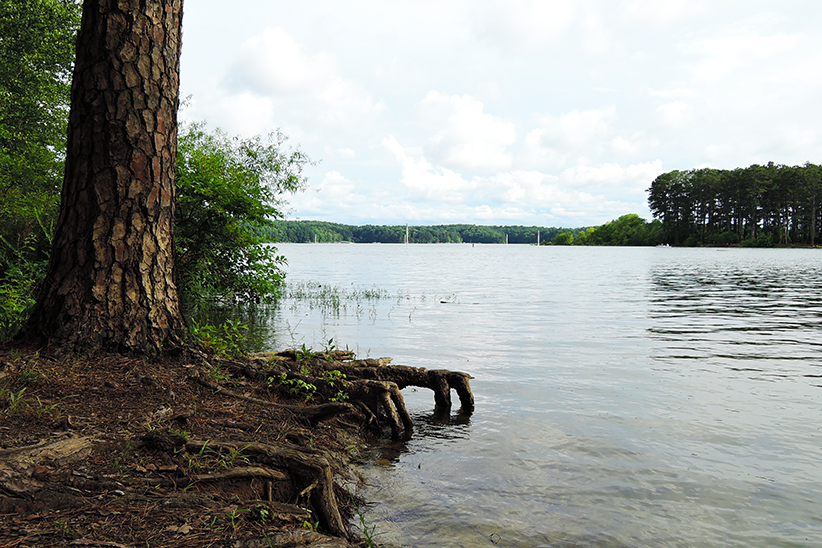 Kennesaw Mountain National Battlefield Park
Kennesaw, Georgia
Just north of Atlanta is a big mountain called Kennesaw.  During the Civil War this became hotly contested ground.  Here Confederate General Johnston's army of 60,000 tried to stop Sherman's superior Union force of 100,000 from sacking Atlanta. It was terrible fight over many days, and Johnston was forced to retreat to defend against a flanking maneuver. Atlanta eventually fell to the Union, and it broke the back of the Confederacy.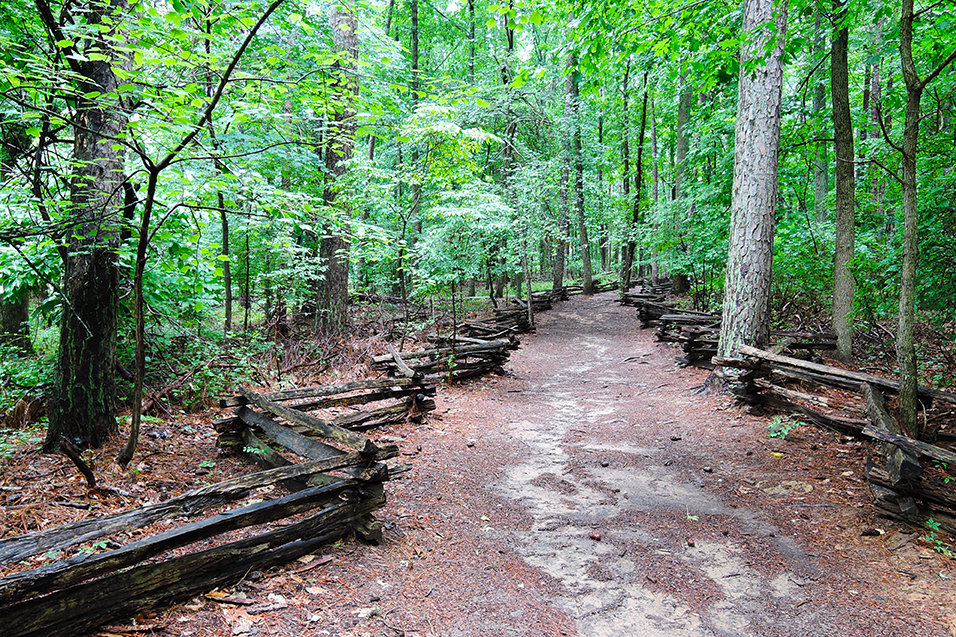 We hiked along a trail at the base of Keenesaw Mountain and tried to imagine soldiers hauling cannons through this dense forest. How the heck did they do it?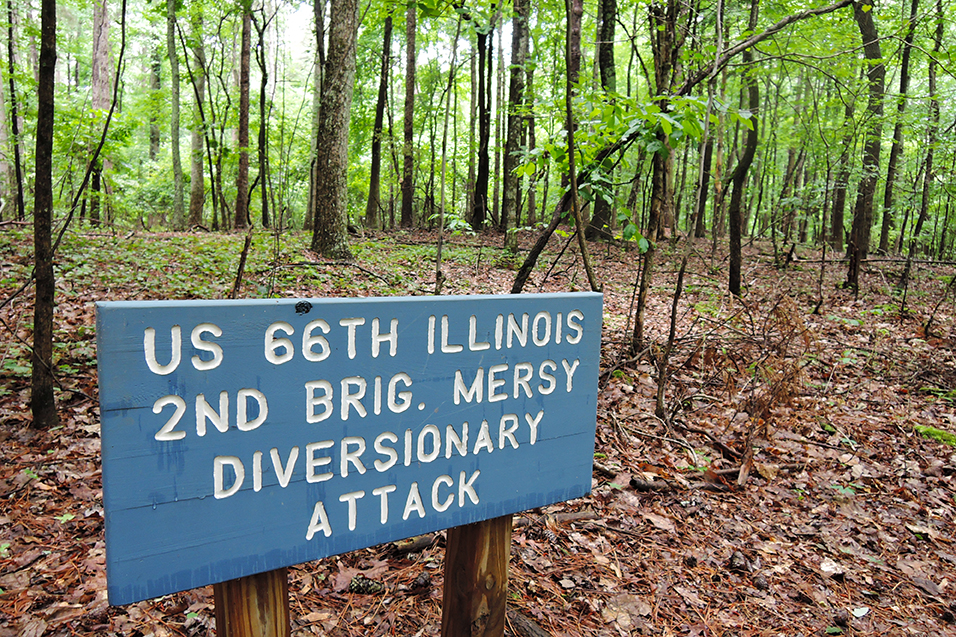 High Falls State Park
High Falls, Georgia
To get to our next stop we had to drive through Atlanta, which is bad enough with its seven lanes of traffic, but that was also the day Atlanta got record rainfall – four inches in an hour! It was a terrific thunderstorm and we drove right through it. I've never seen so much water pooled on an interstate. An Olympic swimmer passed us in the left lane.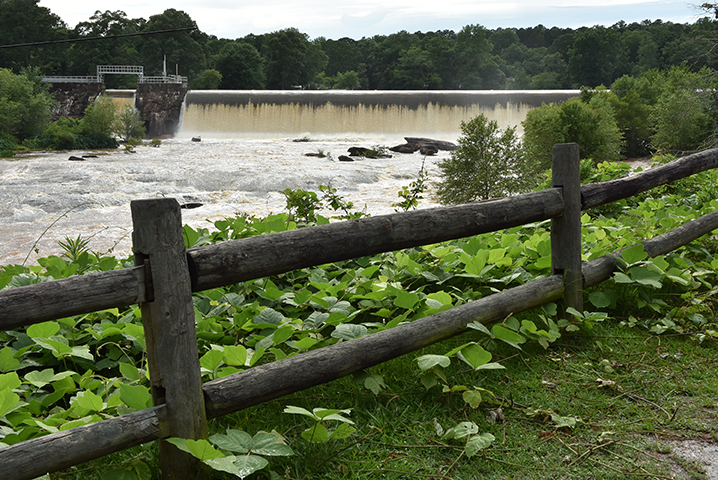 We landed for the night at High Falls – yet another body of water.  Here an antique dam holds back the Towaliga River to form a lake. Creek Indians named this river and it roughly translates to "roasted scalp." There's a gruesome story behind that name which I'll just leave to your imagination.
Below the dam is a set of steeply pitched and rocky falls which can be viewed from a staircase trail. Since there's been so much heavy rainfall lately the water was cascading over the falls with tremendous force. Reminded me a little of Niagara.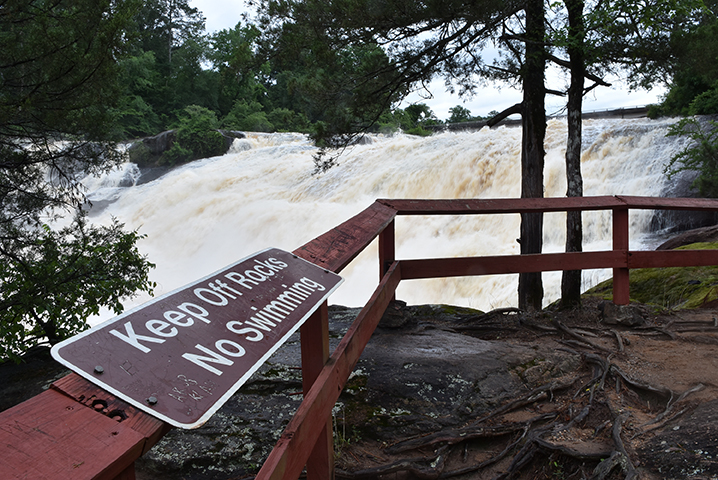 It's been a week of water works, for sure. We're headed to the coast next where the weather is expected to improve to merely scattered thunderstorms.  But at least it's not unbearably hot and the skunk smell is slowly leaving the dog. Or maybe we've just gone nose blind. Phew!