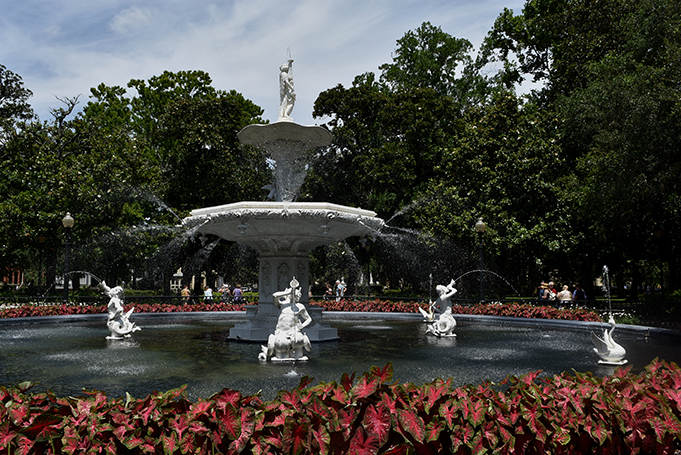 You won't find a more delightful and charming city than lovely Savannah. There's a rich history here, going back to 1733 when the town was founded. Savannah is known for its historic neighborhoods where live oak trees draped with Spanish moss line every street. And the 22 park squares are the jewels of the city.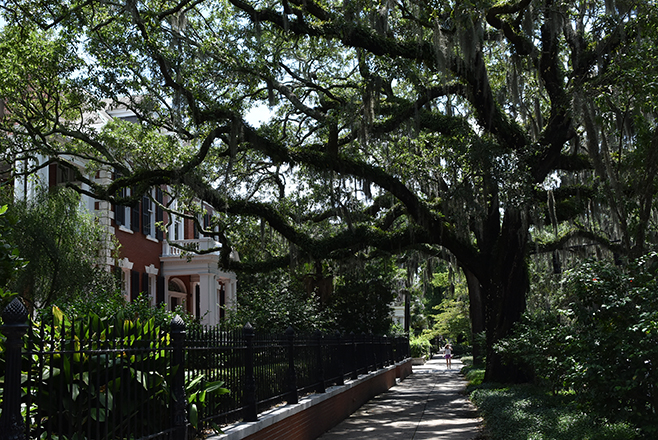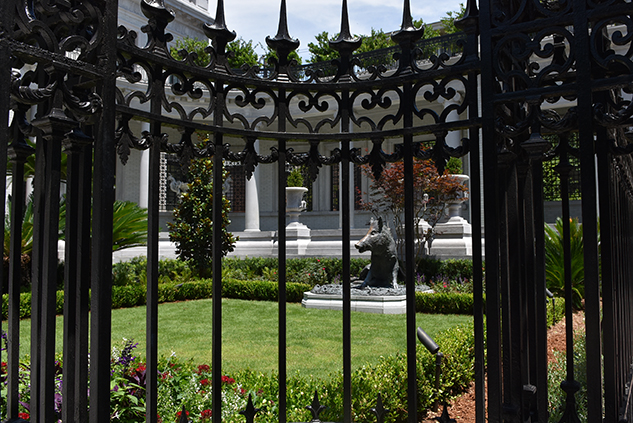 Glorious old mansions dominate the city streets in Savannah. It's a wonderful city to walk around, and an easy stroll from the antebellum fountain at Forsyth Park to the heart of downtown along the wharf at the Savannah River. Along the way you'll encounter several more of Savannah's park squares, each dedicated to a prominent citizen or historic figure.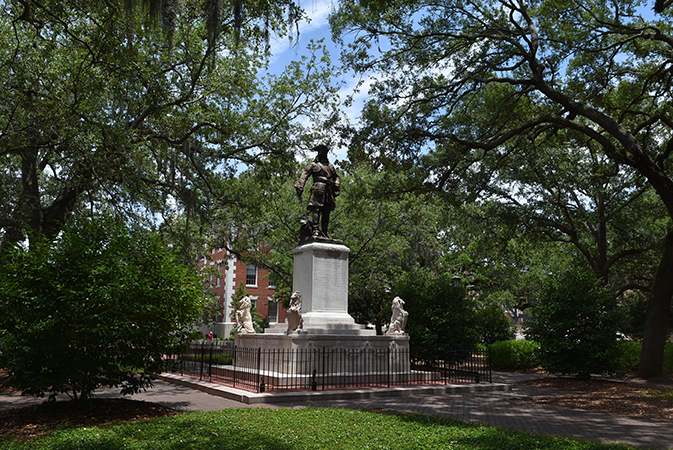 Down near the riverfront is the Pirates House, one of the oldest establishments in the country (1753) and still serving customers with fine food and beverages today. We enjoyed lunch here on an otherwise rainy day.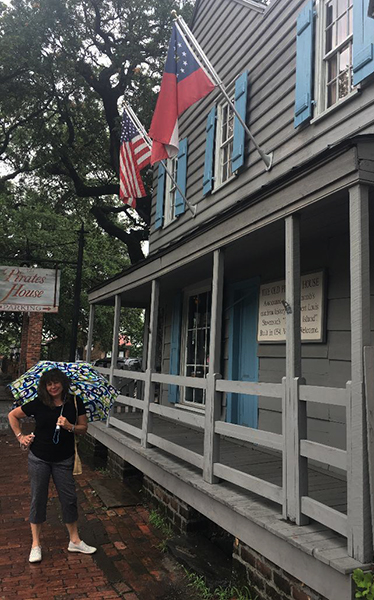 Downtown Savannah hosts a number of museums and a single ticket will allow you to visit the popular Telfair Museums. There we found the famous statue Bird Girl which has become the symbol of Savannah after being featured in the book/movie Midnight in the Garden of Good and Evil.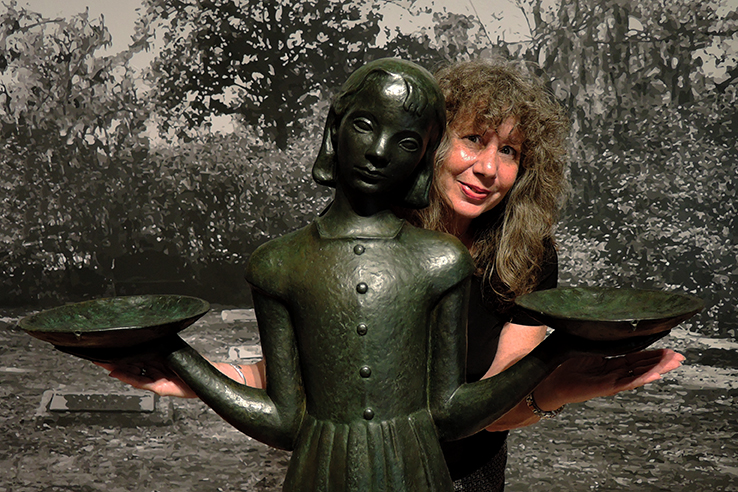 Savannah is situated in the Low Country, surrounded by salt marshes and wetlands.  Waterways are threaded all around the city – rivers, creeks, backwater channels, and the Intercoastal Waterway (ICW). These marshes are often dry until the tide comes in, and they're teeming with wildlife. We heard the "symphony of clams" where bivalves clap and clatter unseen in the silt, like hidden castanets.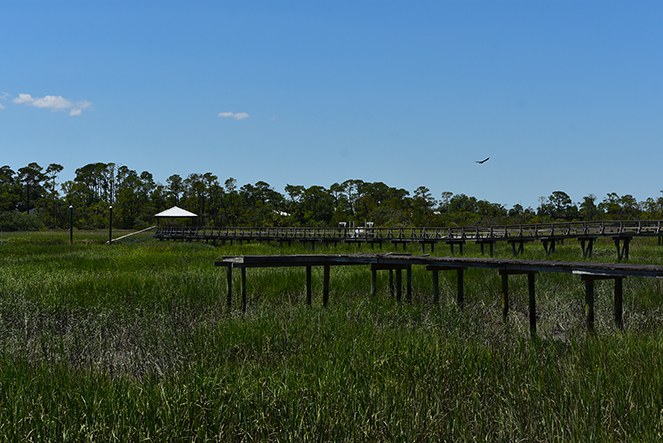 Even our campground, Creek Fire Motor Ranch, which was some 20 miles away from downtown was surrounded by a swampy marsh. The lake in the campground looked inviting until you read the signs warning of alligators! We saw a trio of six-foot gators patrolling the water at dusk with telltale wakes and snouts just above the water line.  The local news station reminded us, "If there's water, there WILL be alligators." 
We picked a sunny day to visit nearby Tybee Island and toured around on our electric bicycles. Tybee island is a destination for locals and tourist alike, as it's the closest bathing beach to Savannah. A dedicated bike street, 2nd Avenue, runs the length of the island from the lighthouse to the far end.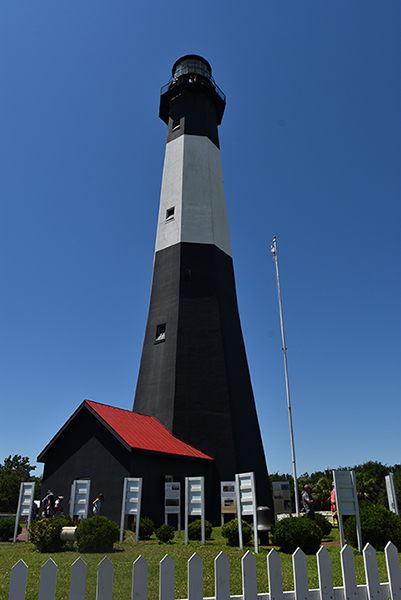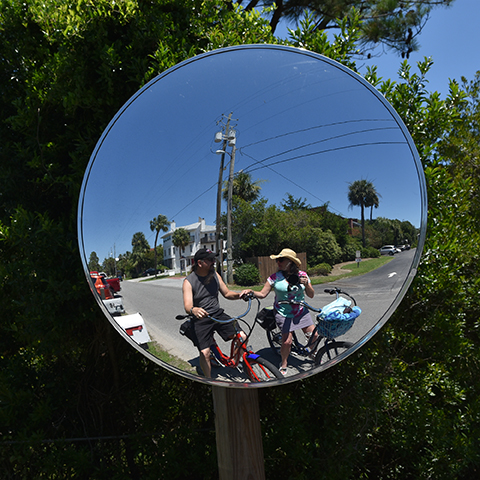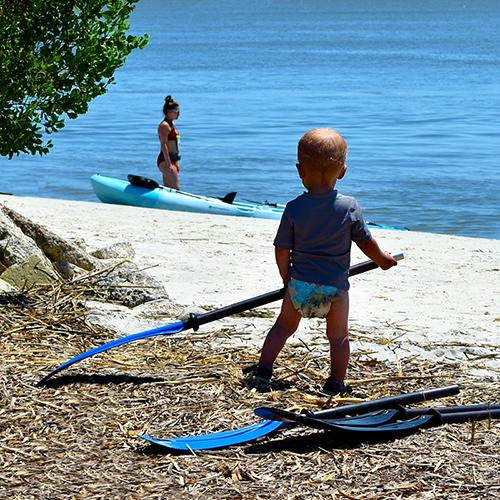 We saved our last day in Savannah to hike around Wormsloe Plantation. This historic property features a mile and a half entrance lined with 400 live oaks. Seventh-generation descendants of the original plantation owners still live here in a house built in 1828.
It was just a short visit to Savannah, but we managed to hit a lot of the highlights. If you're staying at nearby Hilton Head be sure to spend a day exploring Savannah. It's a truly charming city!