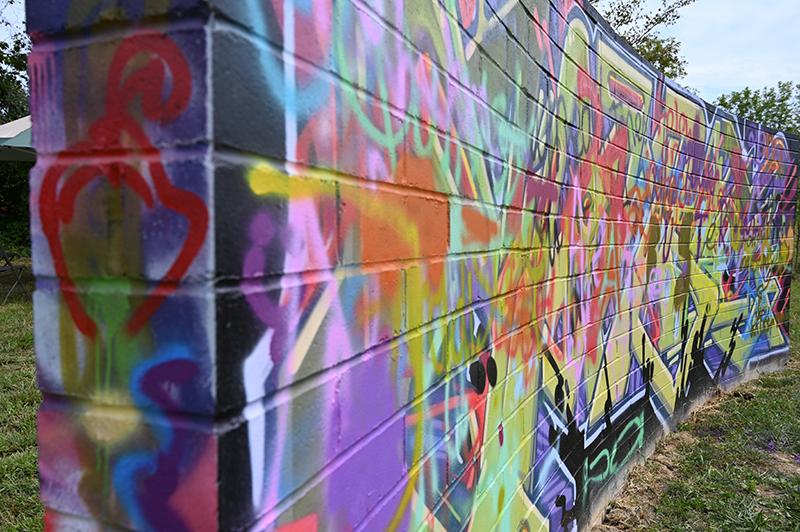 Remember when a Saturday night date only cost you $10?  Yeah, me neither.
It's been a long time since we had a good cheap date. And we found three in a row for just ten bucks.  Even out here in the country where prices are pretty low, this was a good deal.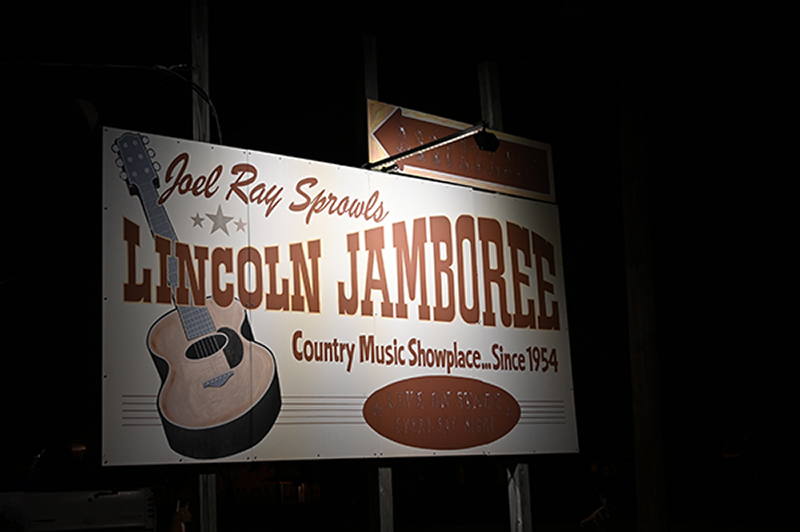 Lincoln Jamboree in Hodgenville, Ky is a heck of a deal. For $10 you get a three-hour musical variety show. The show has been running every Saturday night for the last 65 years.  Founder Joel Ray Sprowls started the place way back in '54 and until just recently he was the MC for every performance.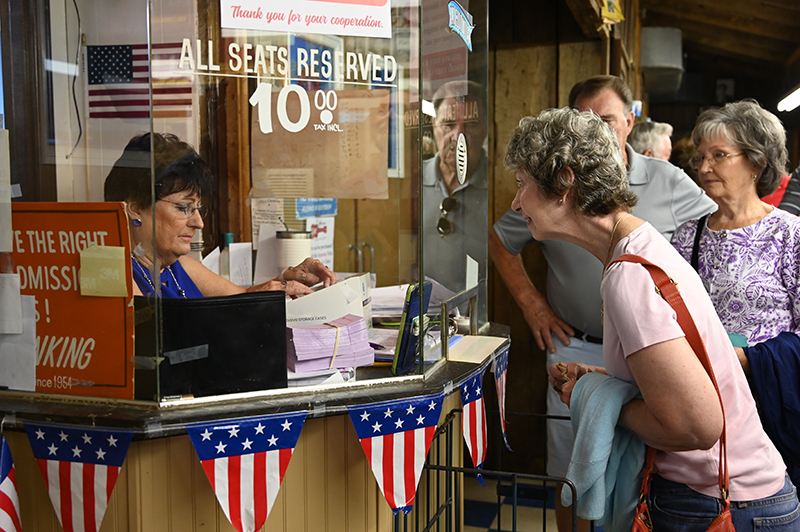 The show has a six-piece house band and regional performers take the stage to sing country and gospel music.  It's an old-timey theater with an old-timey audience, but we enjoyed the live show and are happy this place is still around.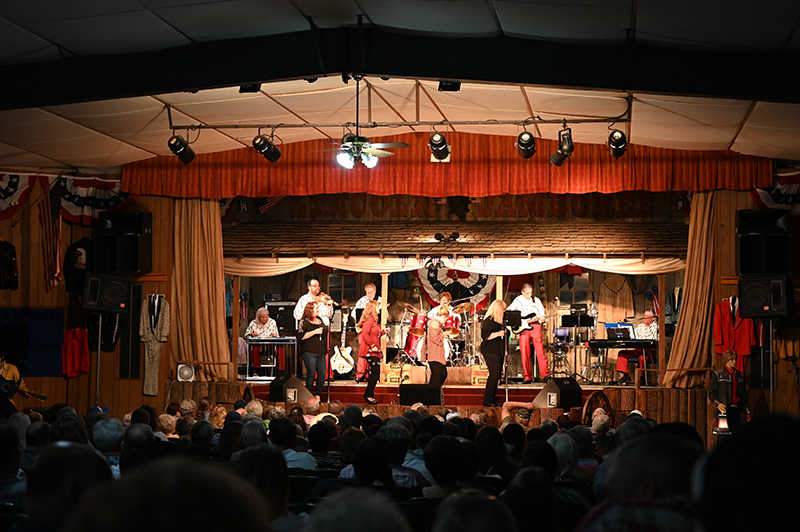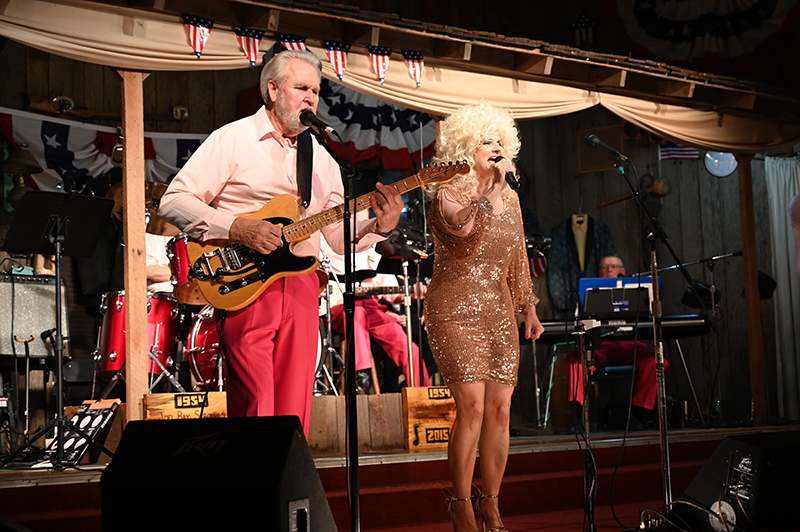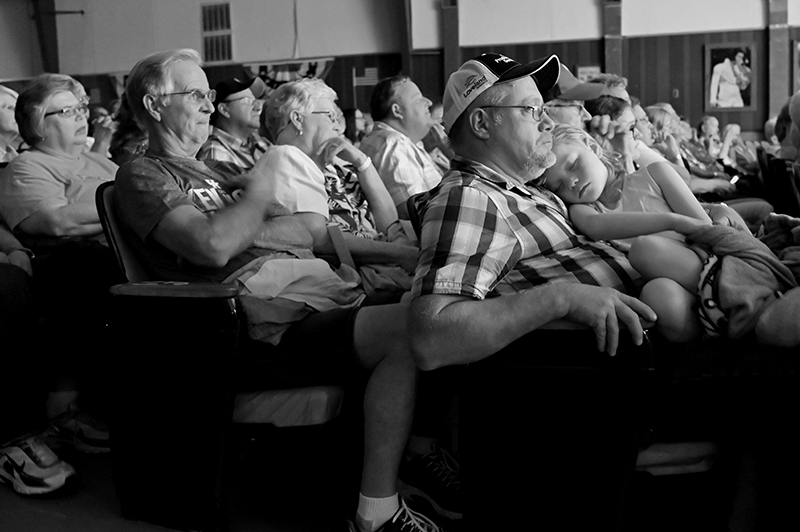 Our next cheap date was the Labor Day Flea Market held at the state fairgrounds in Louisville.  Entry to the flea market is free, but it cost $10 to park at the fairgrounds.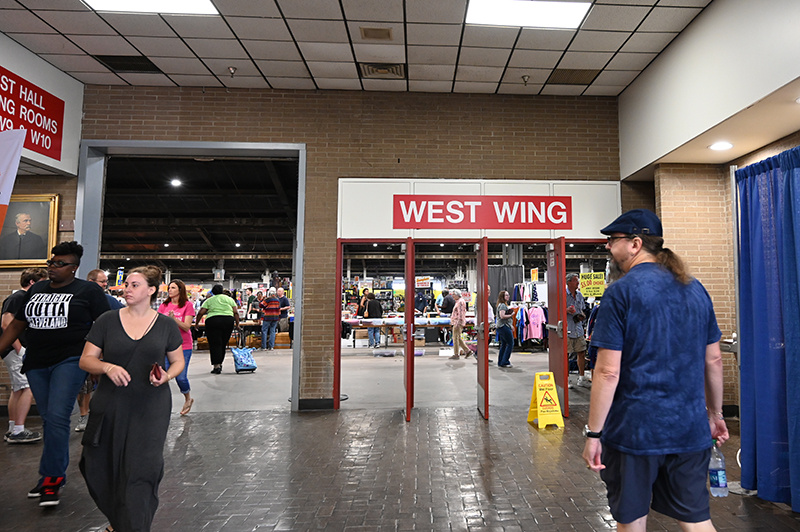 This flea market used to be a big deal, with hundreds of vendors and tons of antiques to pick through. Nowadays the show is a little smaller and there's not as many antiques anymore. Mostly it seemed to be stuff from China – leftovers that didn't sell elsewhere and ended up here.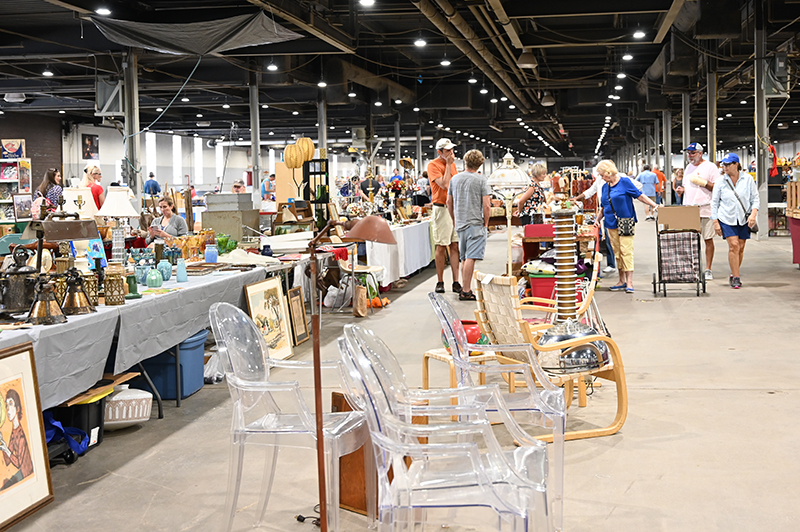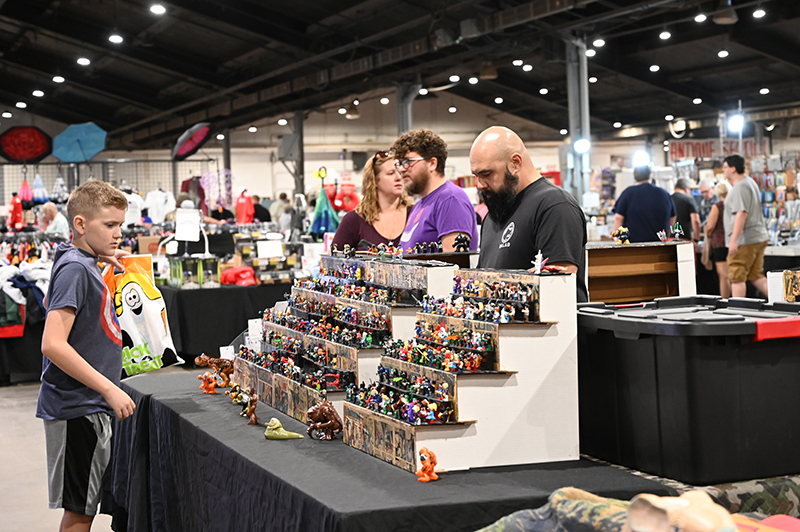 We still managed to kill an afternoon at the flea market, find a few treasures, and eat our way across the fairground. We gobbled up pork chop sandwiches, lemonade, cinnamon donuts, and Amish cookies. Oh, and there was ice cream.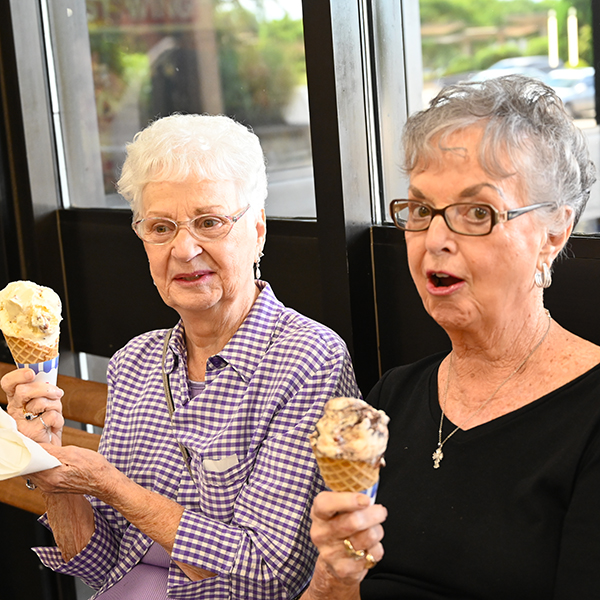 Our final cheap date was the Fall Festival at Josephine Sculpture Park in Lawrenceburg, Ky. It was $10 to park, but the rest of the fair was free.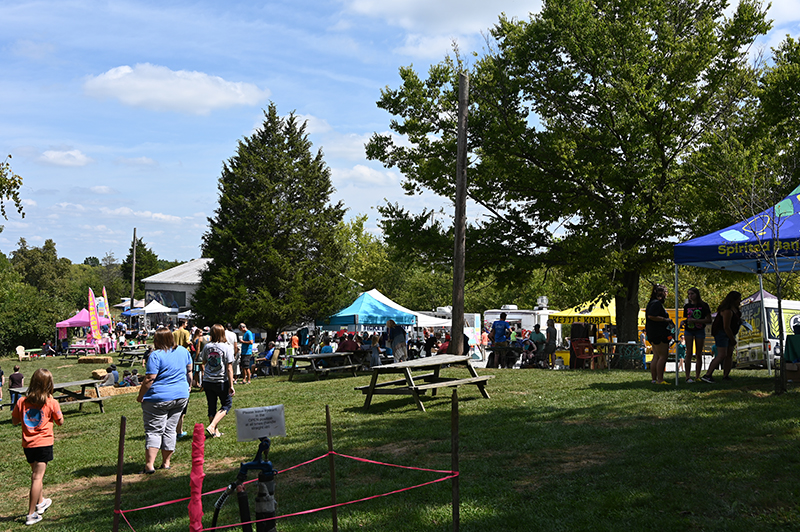 Usually it takes me a only few minutes to see everything at these outdoor festivals, but the Josephine Sculpture Park had so much going on that we stayed all afternoon. It's a big farm with monument-size sculptures scattered throughout the property, and in every corner there were interesting activities folks could participate in.
A center stage provided live music all day, including a drum line band that marched through the park and then gave a rousing cadence performance.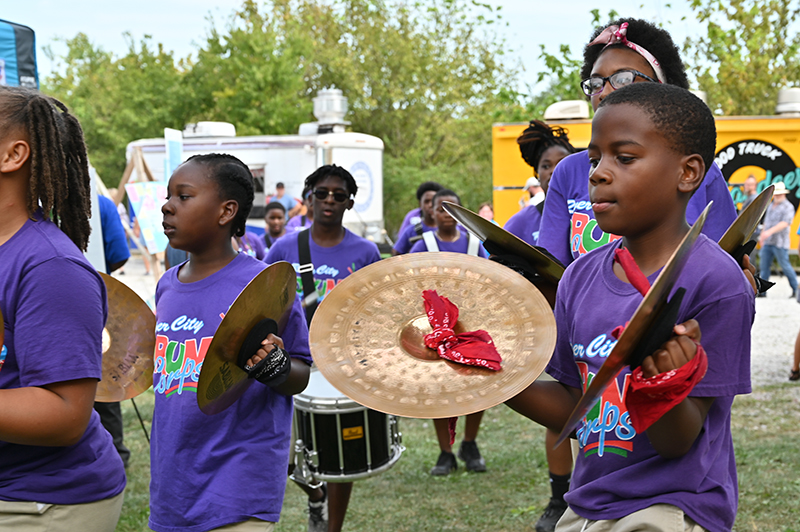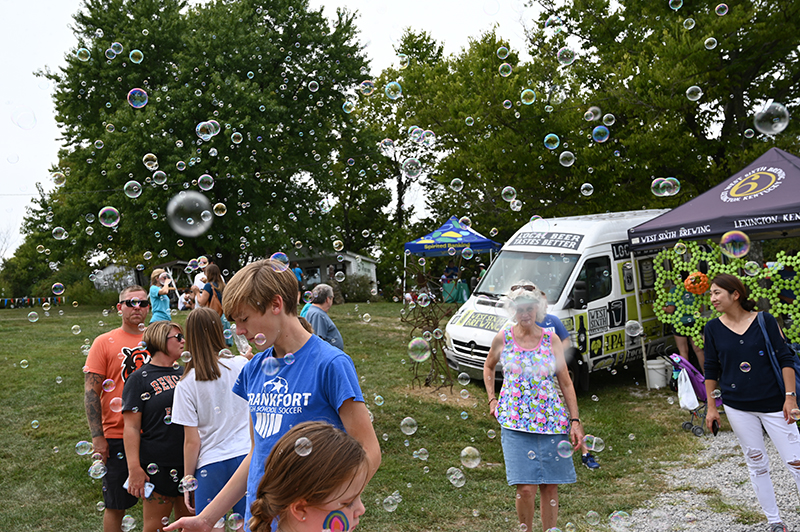 There were bubble machines, glass blowers, pottery wheels, paper makers, blacksmiths, and all kinds of crafts that you could play with. Tim even got on a side stage to strum guitar.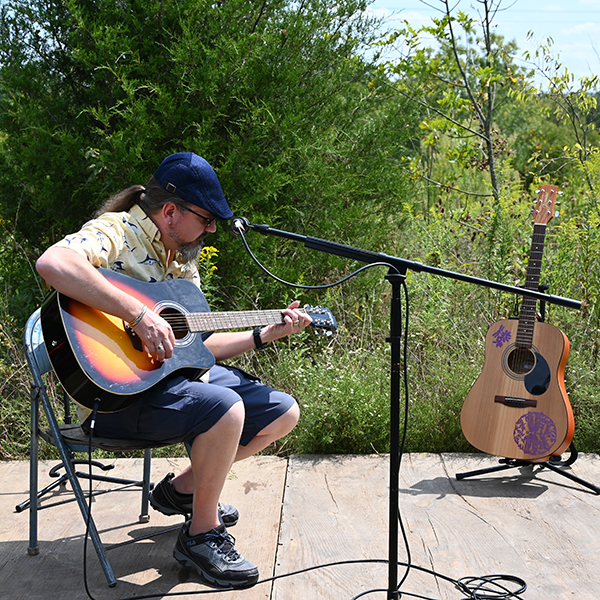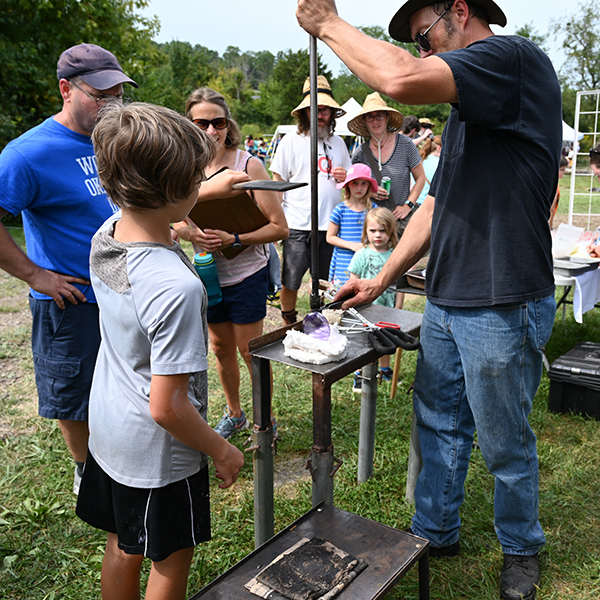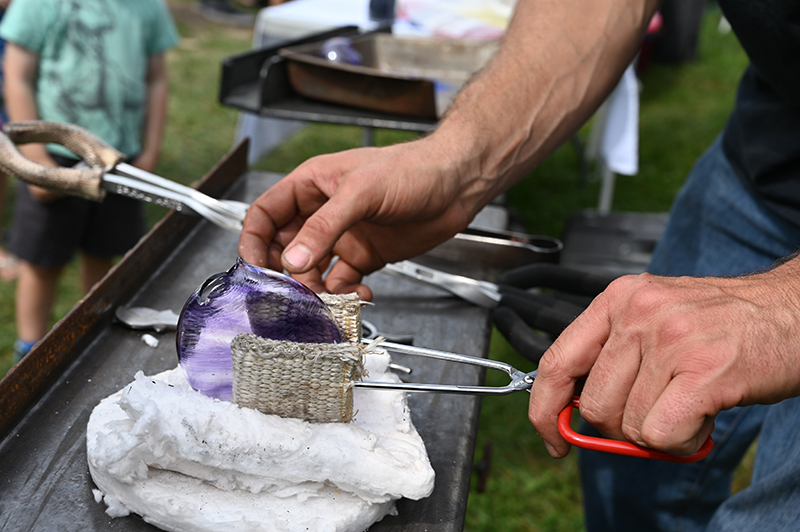 A bunch of graffiti walls were installed on a hill in the back. You were invited to grab a can of spray paint and go for it.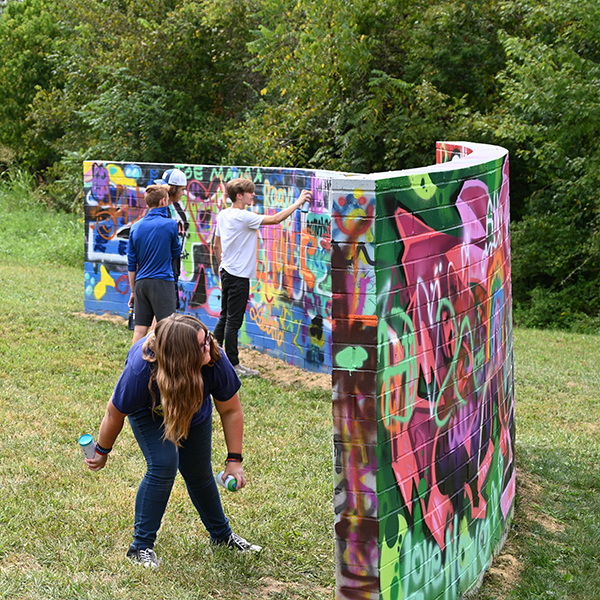 We walked around for almost five hours admiring the sculptures, watching the activities, and listening to music.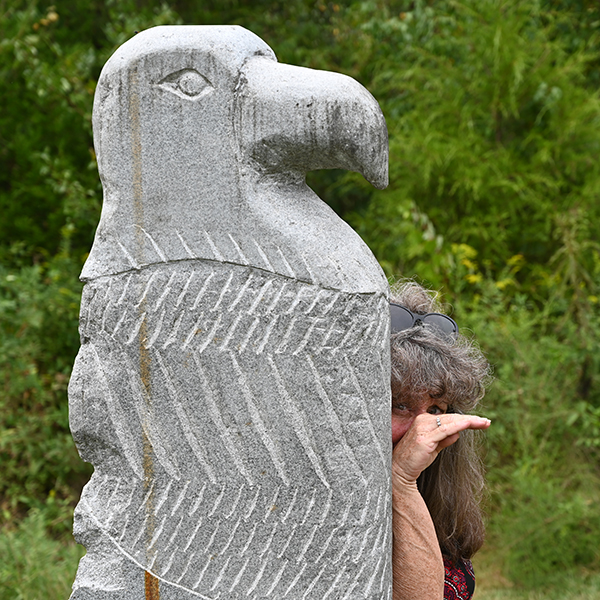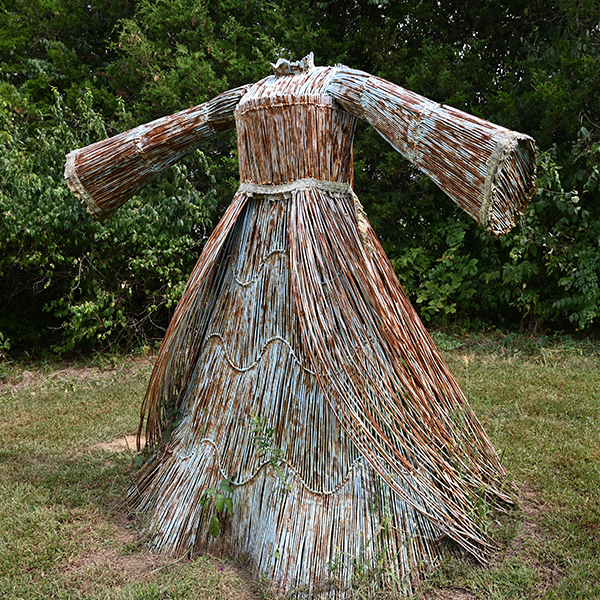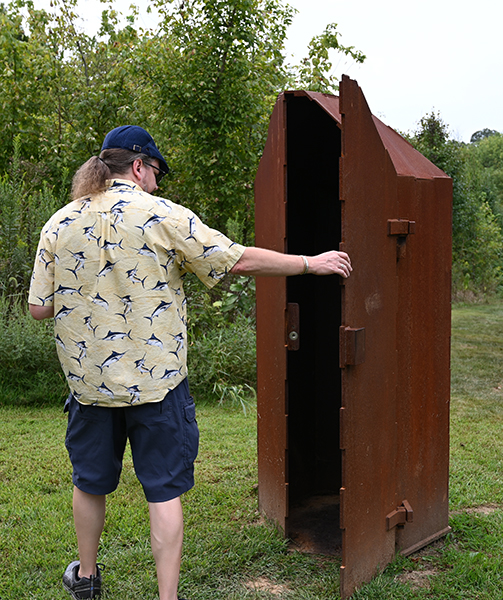 So who says you can't have fun on $10 anymore. Yeah, hoo?