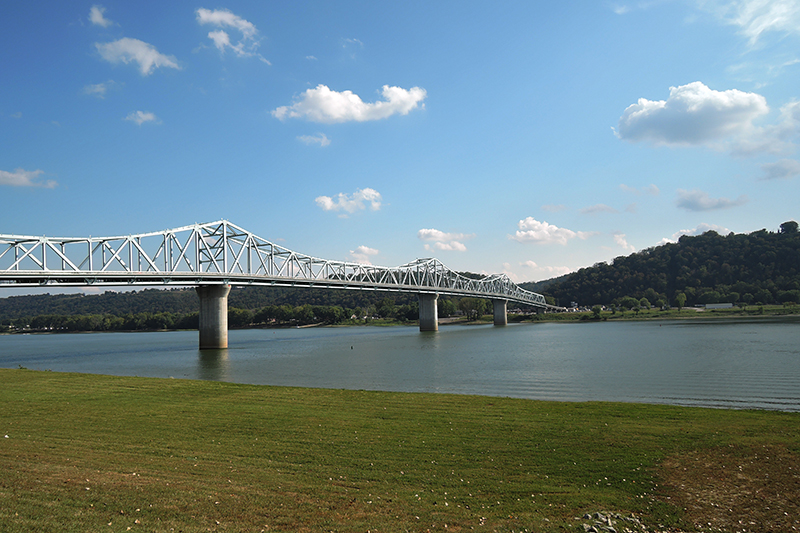 September has been miserable in the Ohio Valley – hot, dry, and dusty. It hasn't rained in a month and temperatures have been hovering in the 90's nonstop.  We were looking for some relief and found a whole lot of cool a hundred miles north in Madison, Indiana.
Camped along the Ohio River, we got a little breeze off the water that made a wee bit of difference in the temperature. But touring around Madison was the coolest part.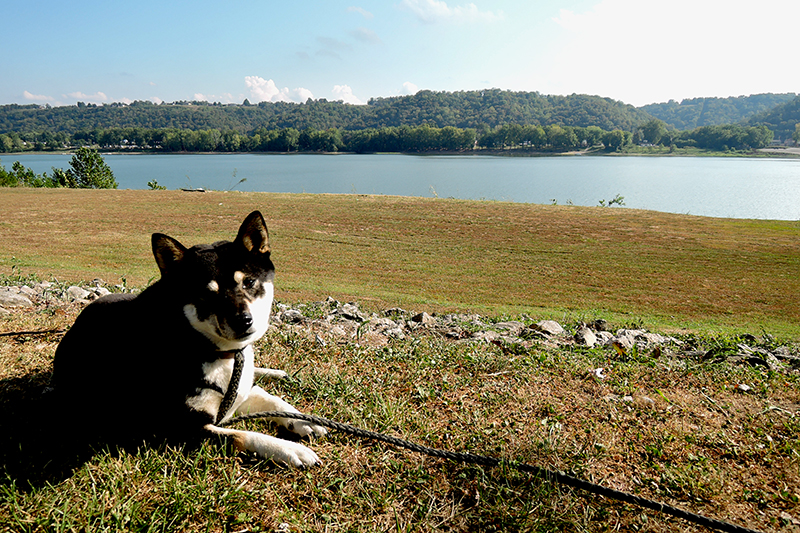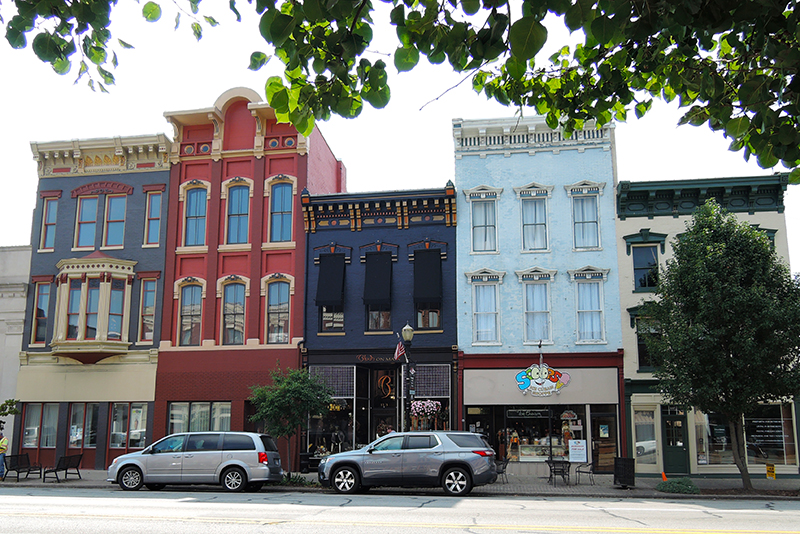 Madison is a hip little town.  It's got a long history as a river port with plenty of historic stuff to see and there's always lots of events going on. It was the perfect place to ride our electric bikes. In fact, most folks in town ride around in golf carts – kind of a crazy thing that's peculiar to Madison.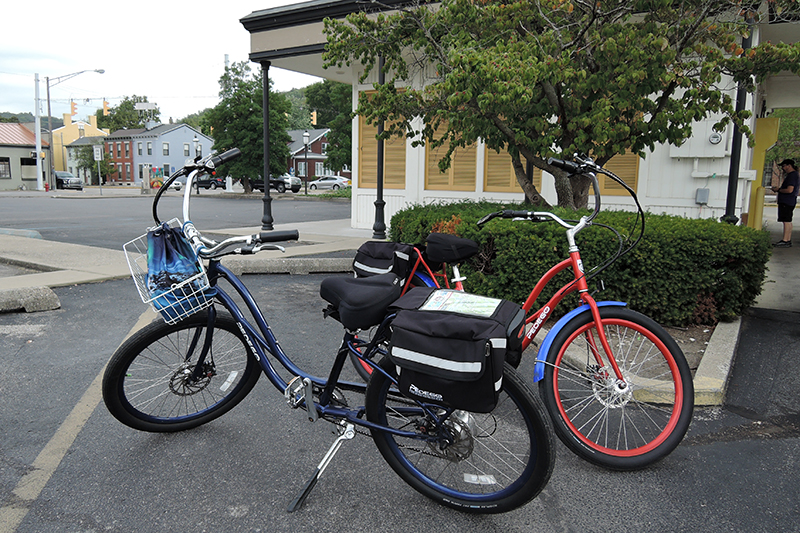 Finally got a chance to try out the Buddy Rider with Coco. It's a dog seat for bicycles. She did pretty well, although it was a bit of a squeeze to get this butterball into the seat. The dog that is, not me.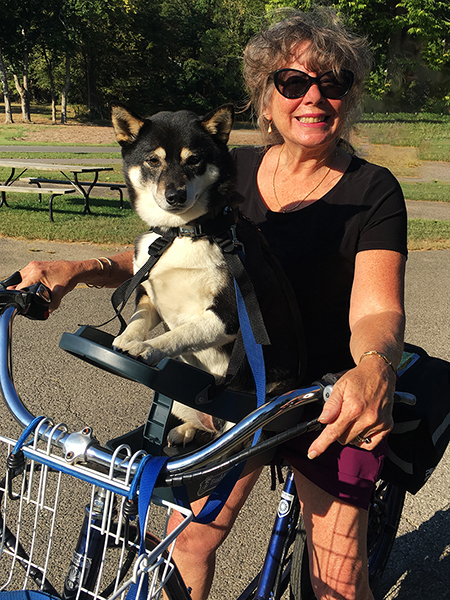 We pedaled around town for three days and stumbled across all kinds of cool stuff. Like this Rolls Royce Silver Ghost rally. There were a dozen or so cars, circa 1925, and all in marvelous running condition.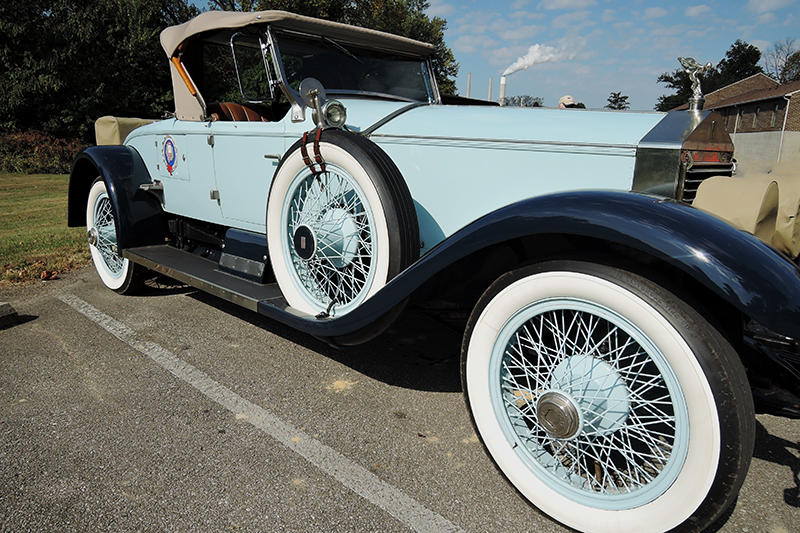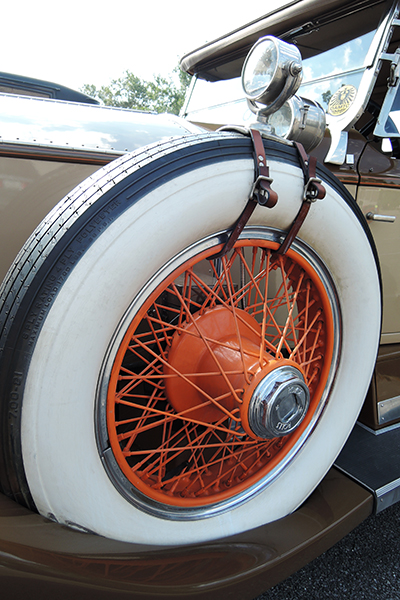 We toured the Lanier Mansion, Madison's biggest home built in 1840.  It's a sprawling estate with a great lawn that spreads all the way to the river. Lanier was a banking and railroad man and lived here only 7 years. Then he moved to New York to hobnob with J.P. Morgan and other tycoons.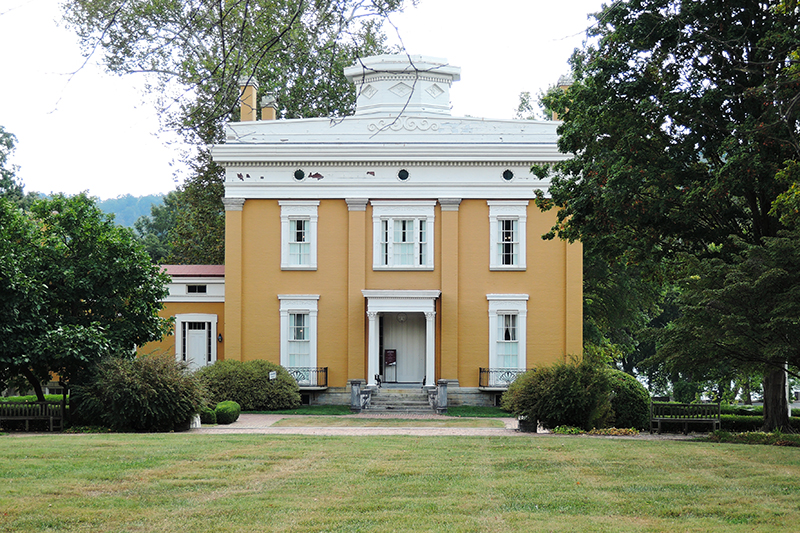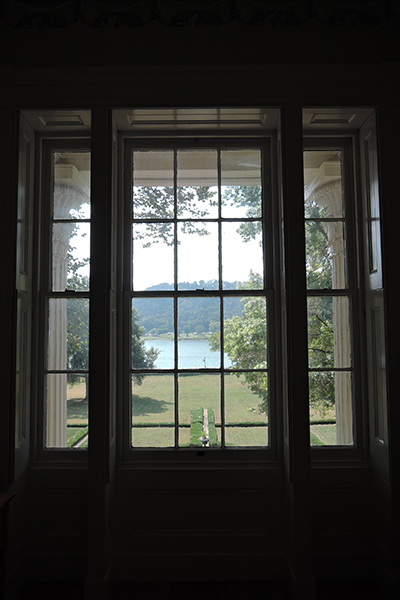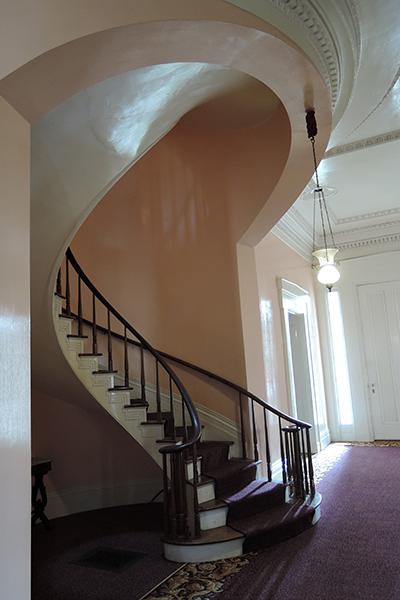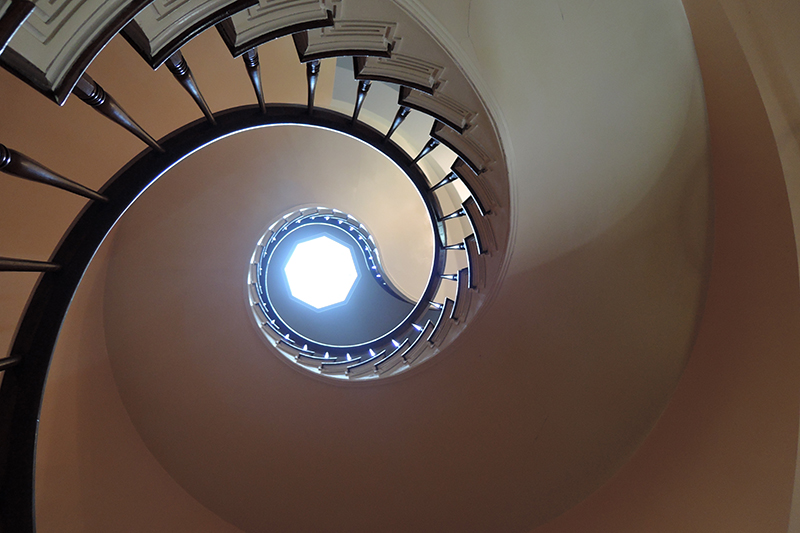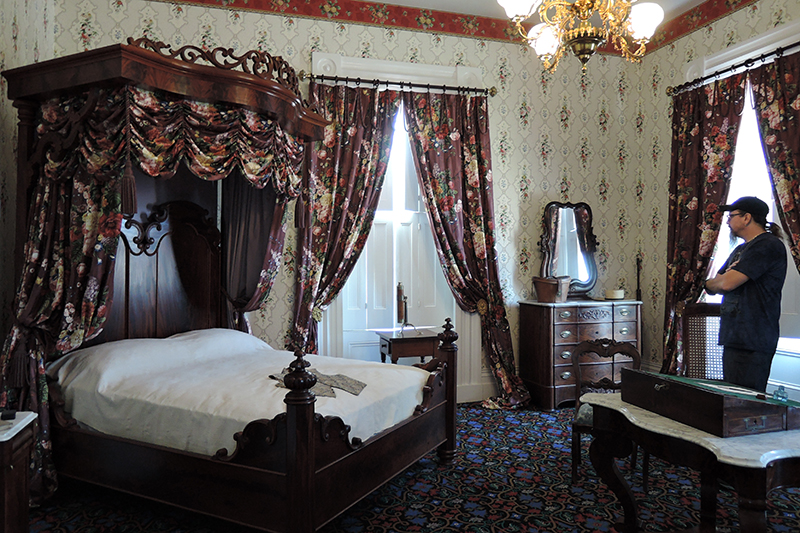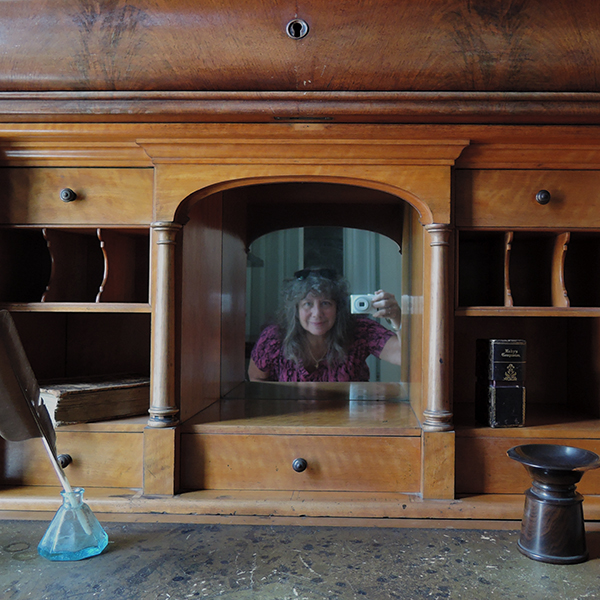 Right across the street is the old Madison Depot, now a swell museum. I'd never been in a caboose before. They're kind of a precursor to today's RV's – everything for the crew was tucked neatly into a 42′ long space.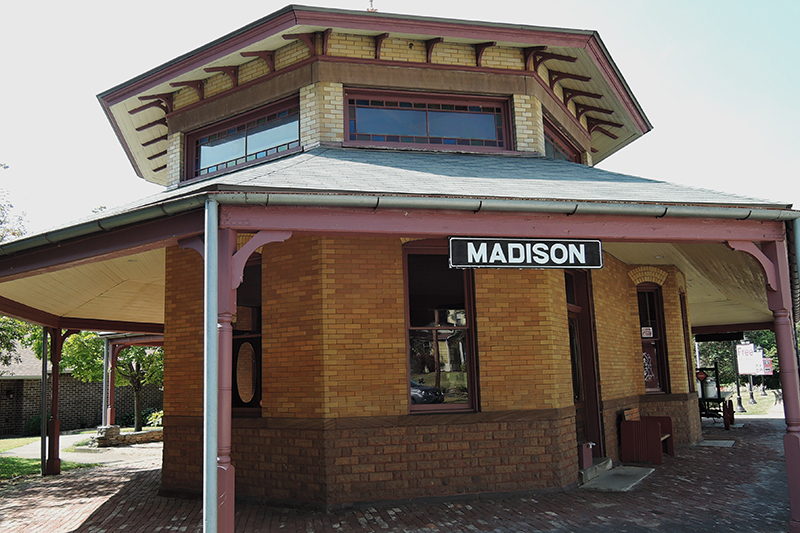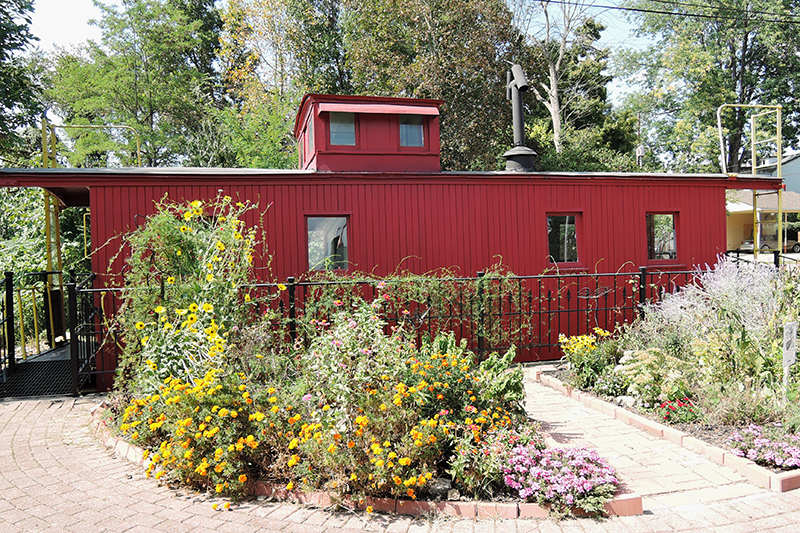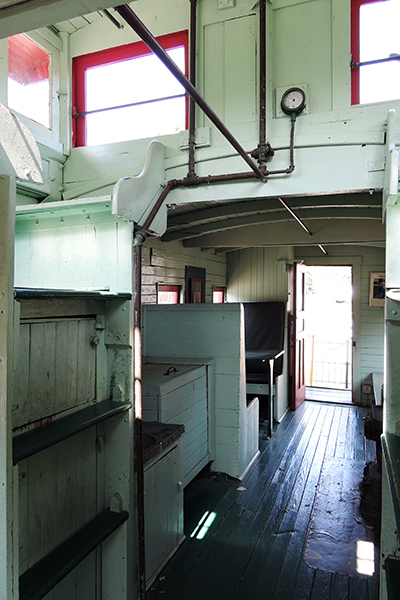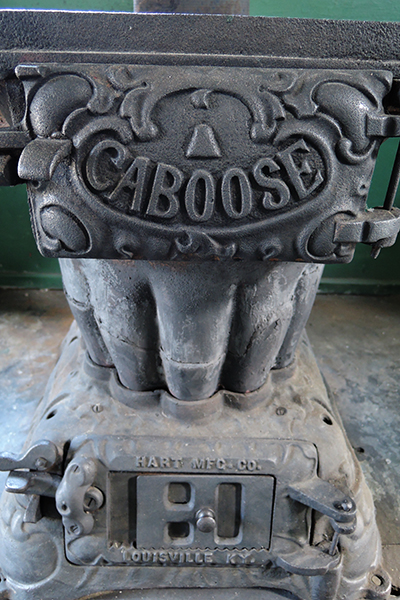 We dropped by the local winery for a tasting and a bottle of Riverport Red. Their two huge Great Danes kept us company at the bar.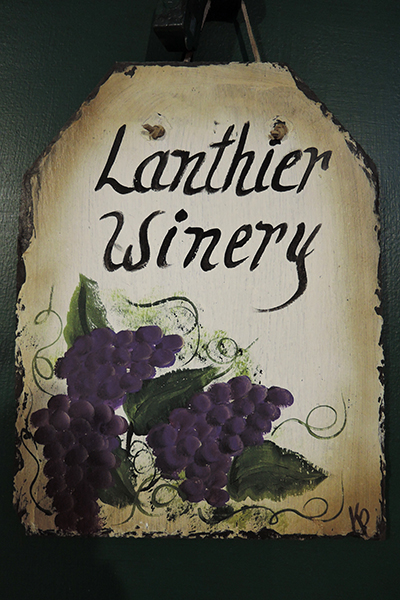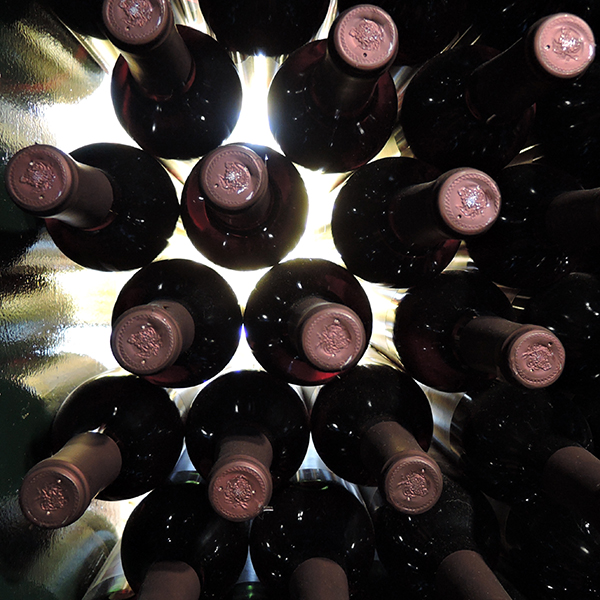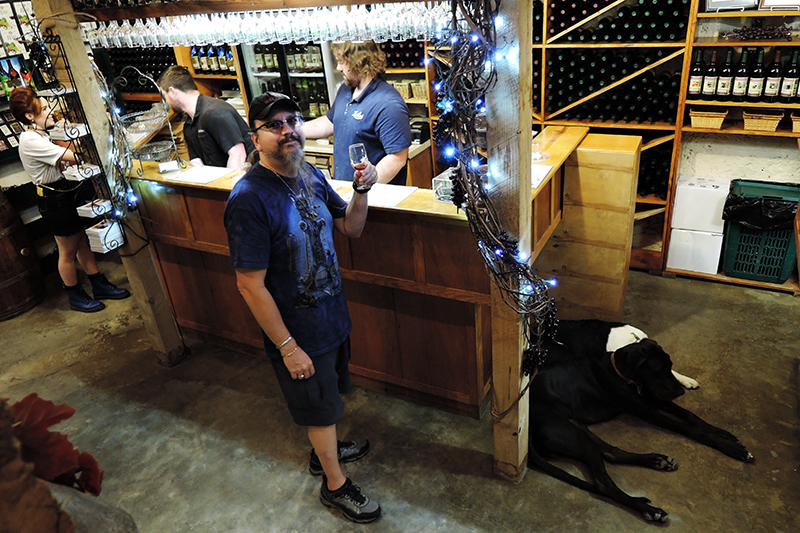 Madison Coffee & Tea Co. (The Red Roaster) is the place to stop for a cuppa. Shipley's Tavern had fantastic burgers. And Off Broadway Taproom served up amazing wings and tacos.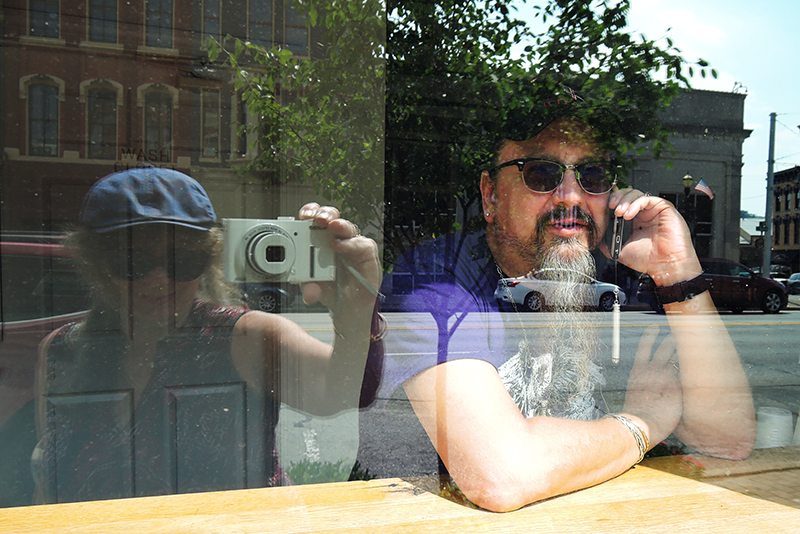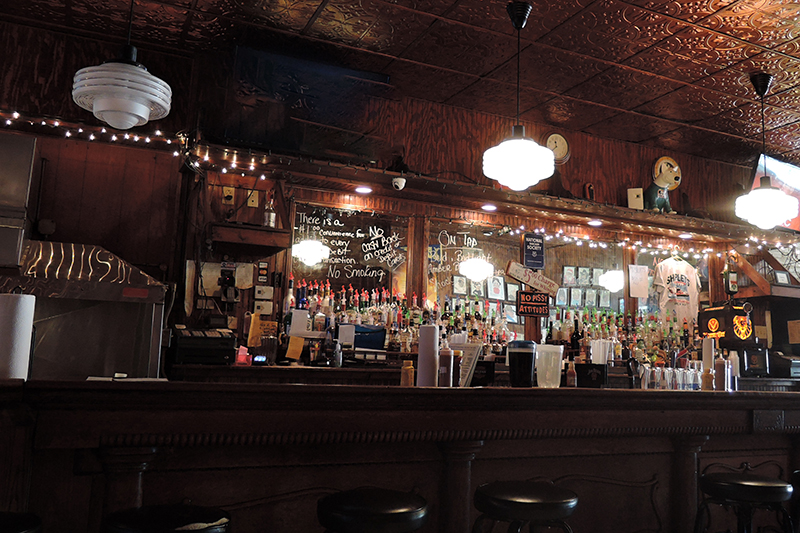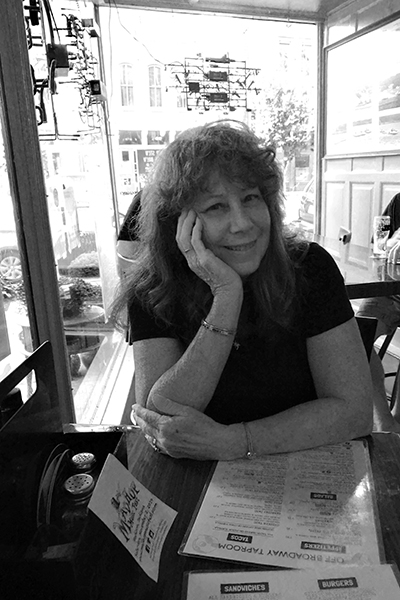 Doctor Hutching's house and museum was a look back into old-time medicine. He had some skeletons in his closet, though.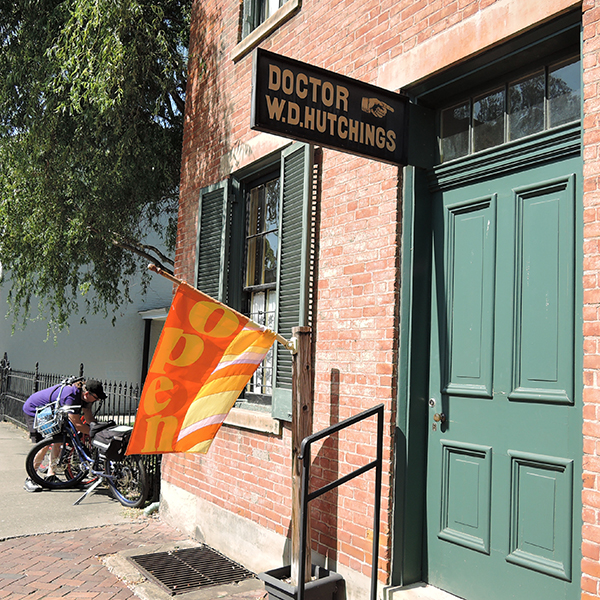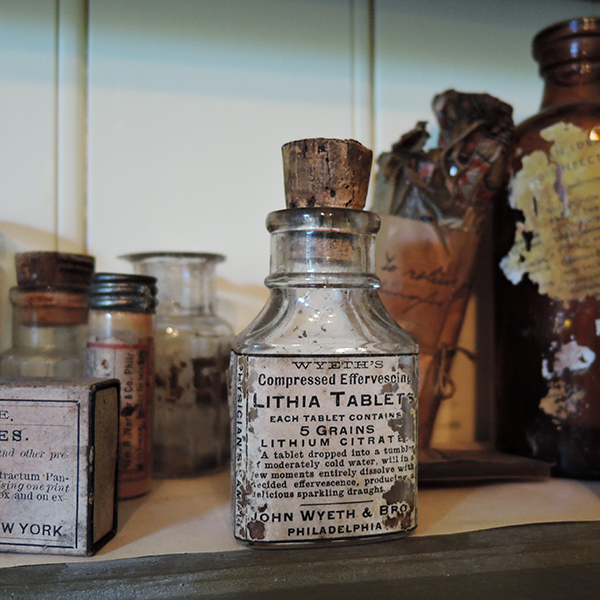 We spent a long time at the Schroeder Saddletree Factory, circa 1878. What's a saddletree? It's the wooden framework that's inside a horse saddle. Two generations of Schroeders kept this factory going for 100 years. The machinery, supplies, and patterns are just where the last Schroeder left them when he gave it up in 1972.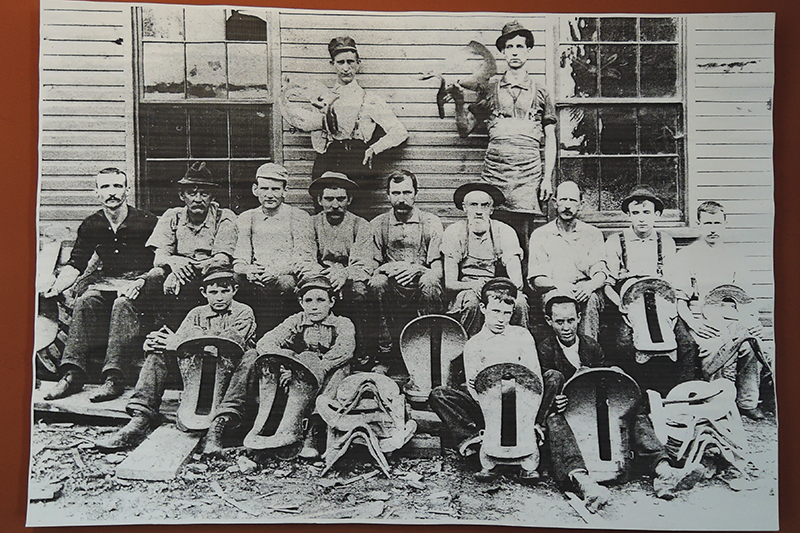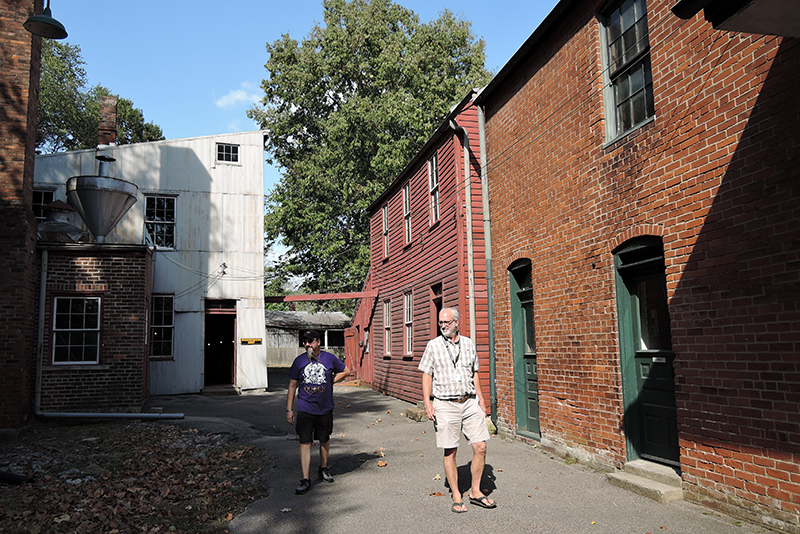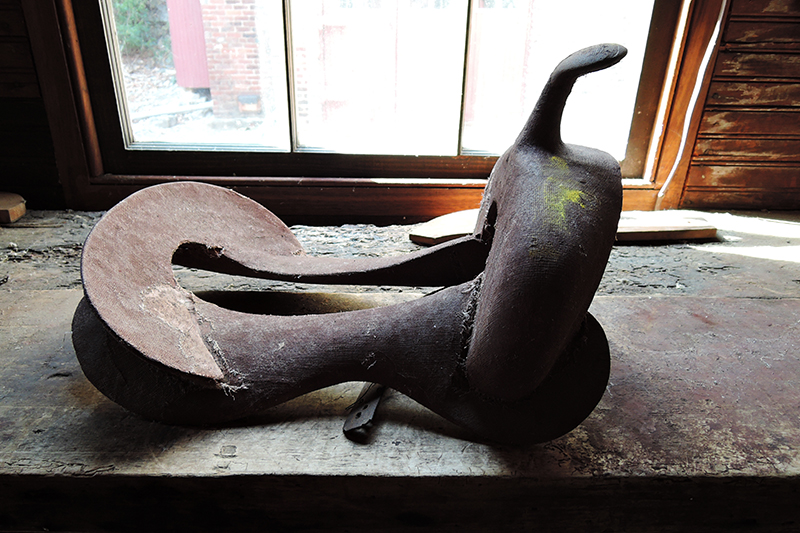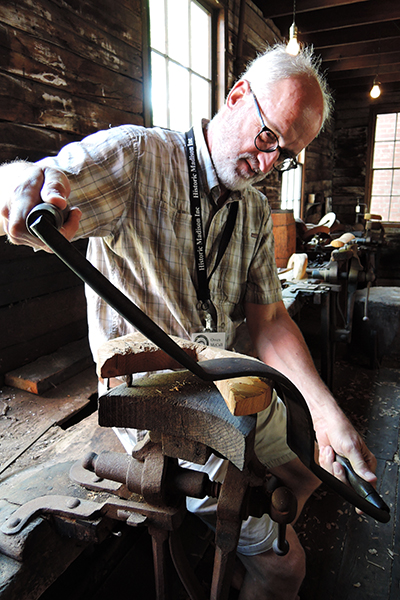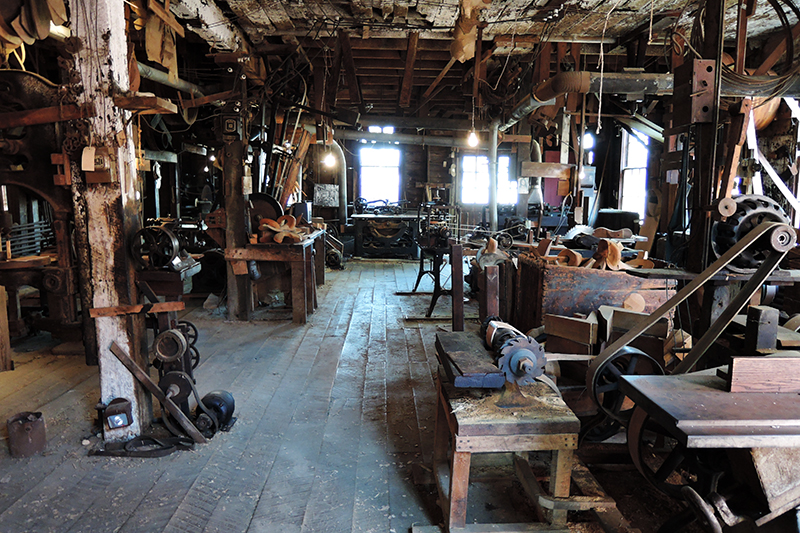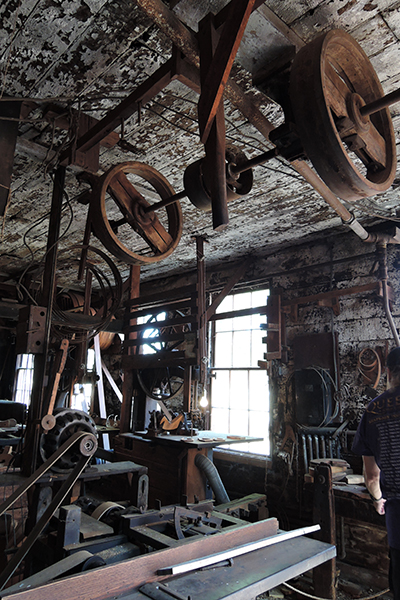 Evenings found us strolling around downtown Madison or walking the dog along the long river walk on Vaughn Street. It was still hot and miserable, even at night.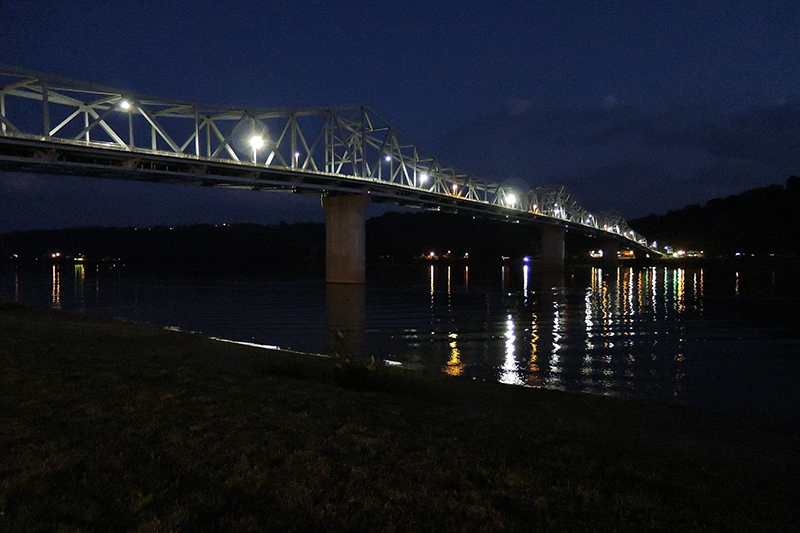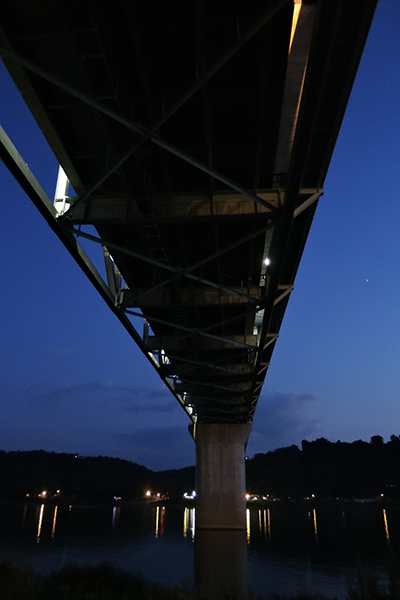 On Saturday morning before we left Madison I walked to the main dock to see the Vintage Hydroplane Regatta. Met a lady racer, about my age, with purple-dyed hair who hoped her boat would start in time for the race.  It did, and she made it several slow laps around the course.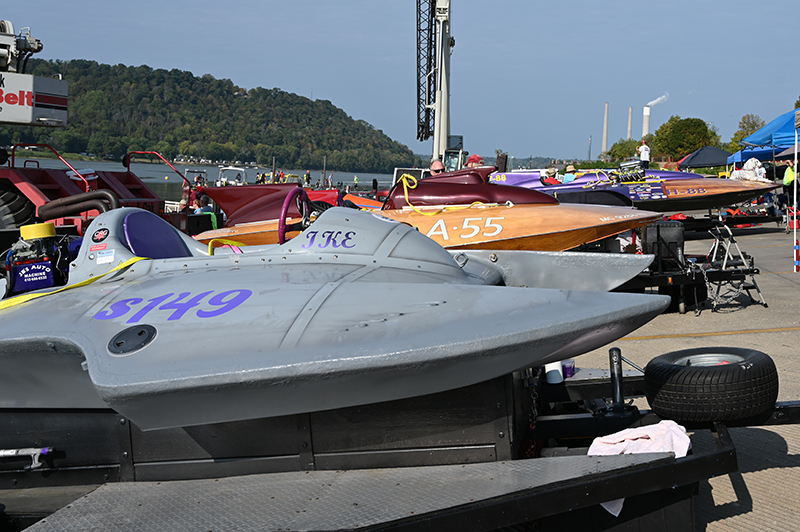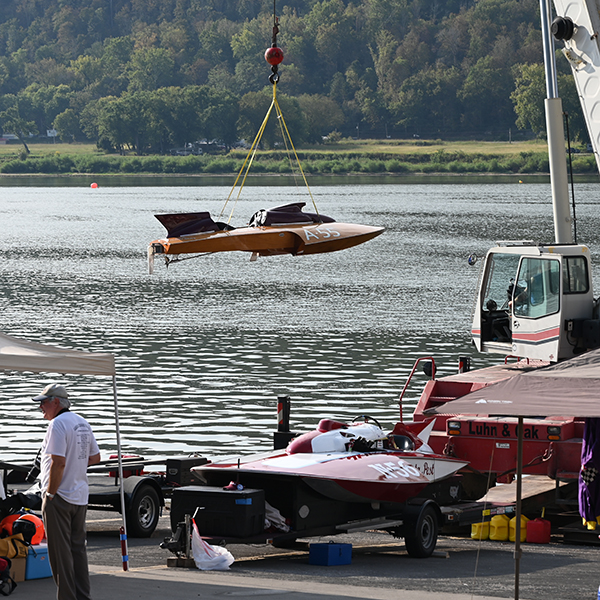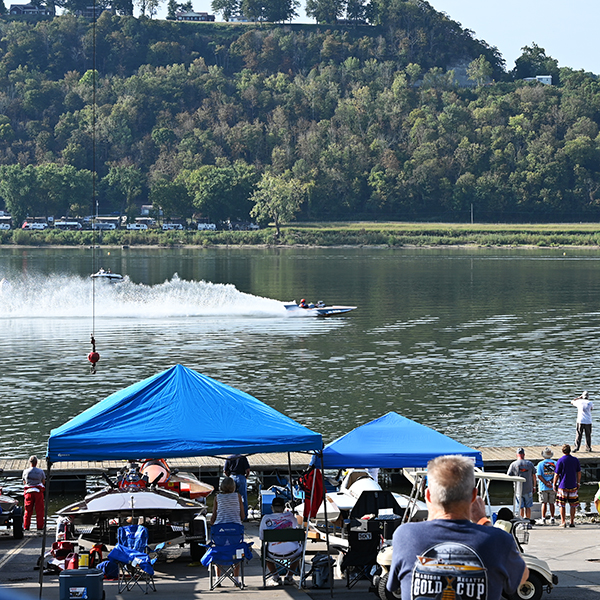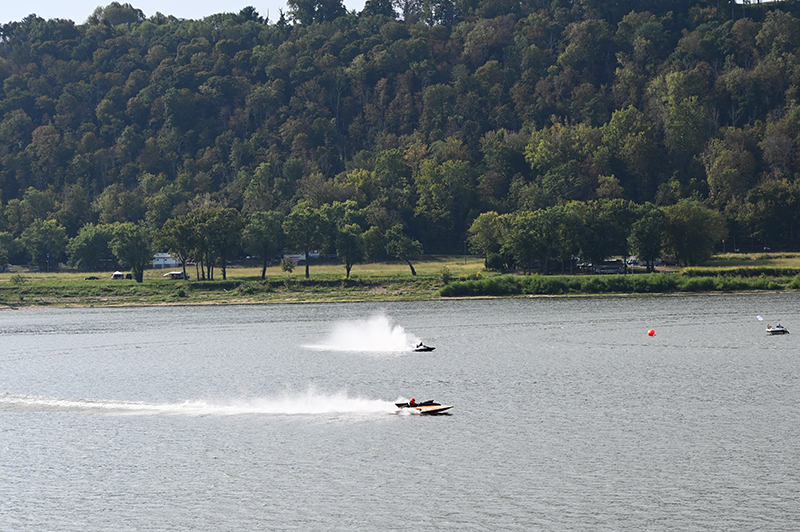 So even though it was hot as Hades, we had a real cool time in Madison!