Nice, France
View Map
Côte d'Azur means The Blue Coast, and indeed the Mediterranean Sea is a bright azure blue color here in the Riviera.
Nice is a bustling seaside resort. To the west is Cannes and St. Tropez. To the east, about an hour away, is Monte Carlo in the country of Monaco. Think Princess Grace and James Bond and you'll get the idea!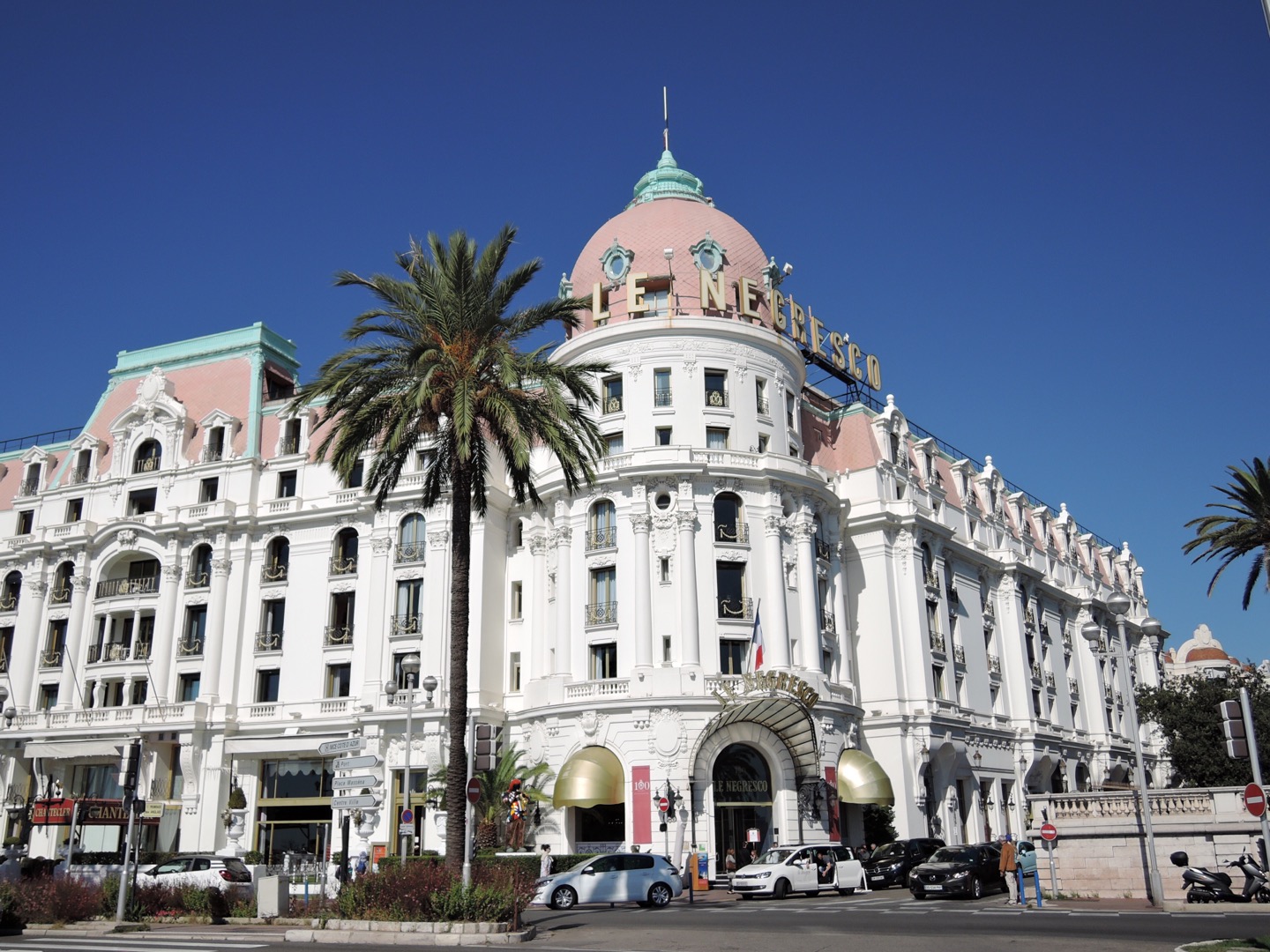 Nice is situated on a large U-shaped cove, with the city curving around the sea and towering hills behind. The main drag, Promenade de Anglais, is a palm lined boulevard with the grand hotels on one side and a rocky beach against the calm sea on the other. Between is the Promenade, where people stroll day and night. Our top floor balcony gave a good view of all the action.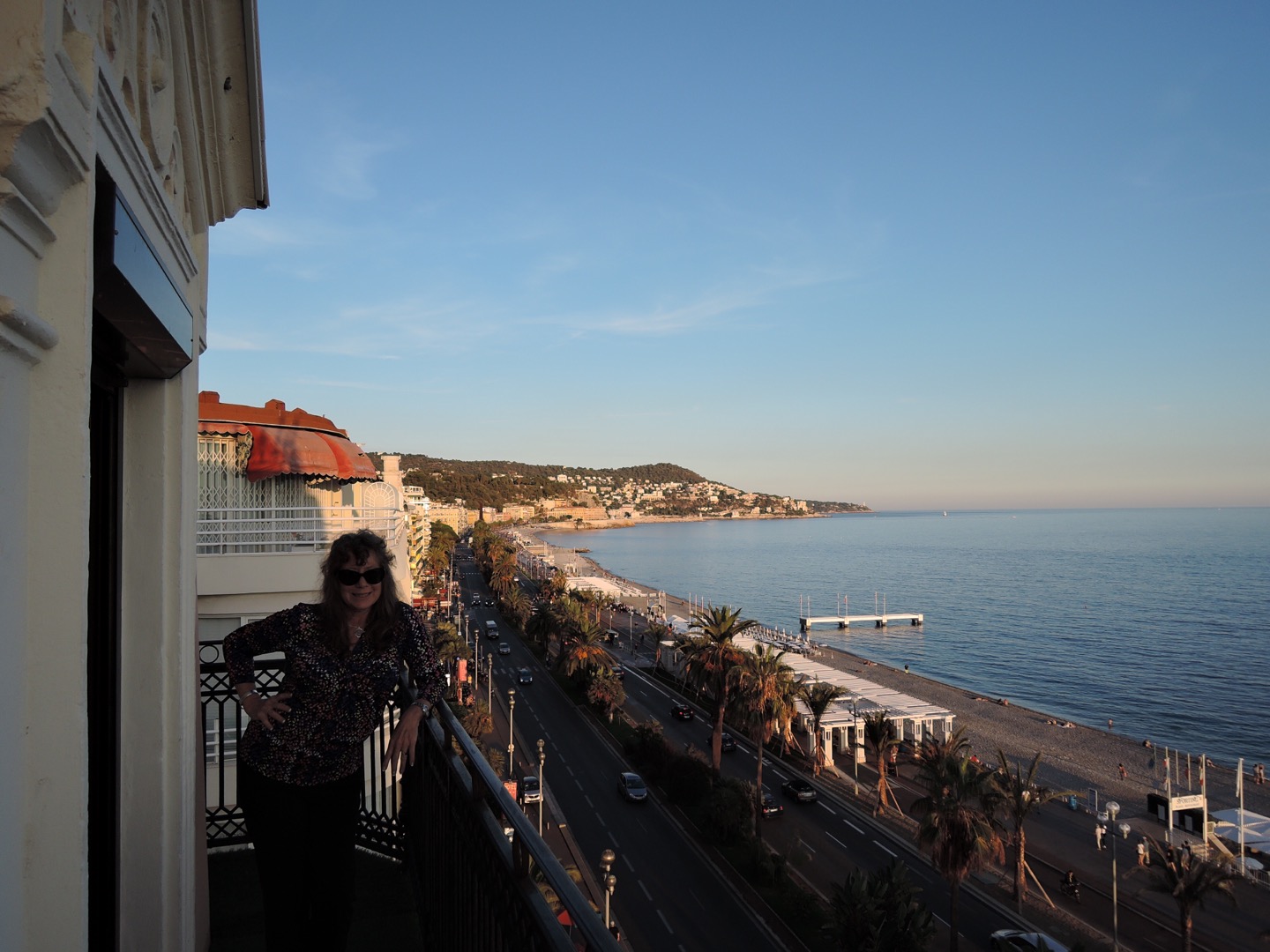 Back in July of this year there was a terrorist attack right here on the Promenade. We saw several memorials to the victims – impromptu collections of candles and gifts laid on the sidewalk.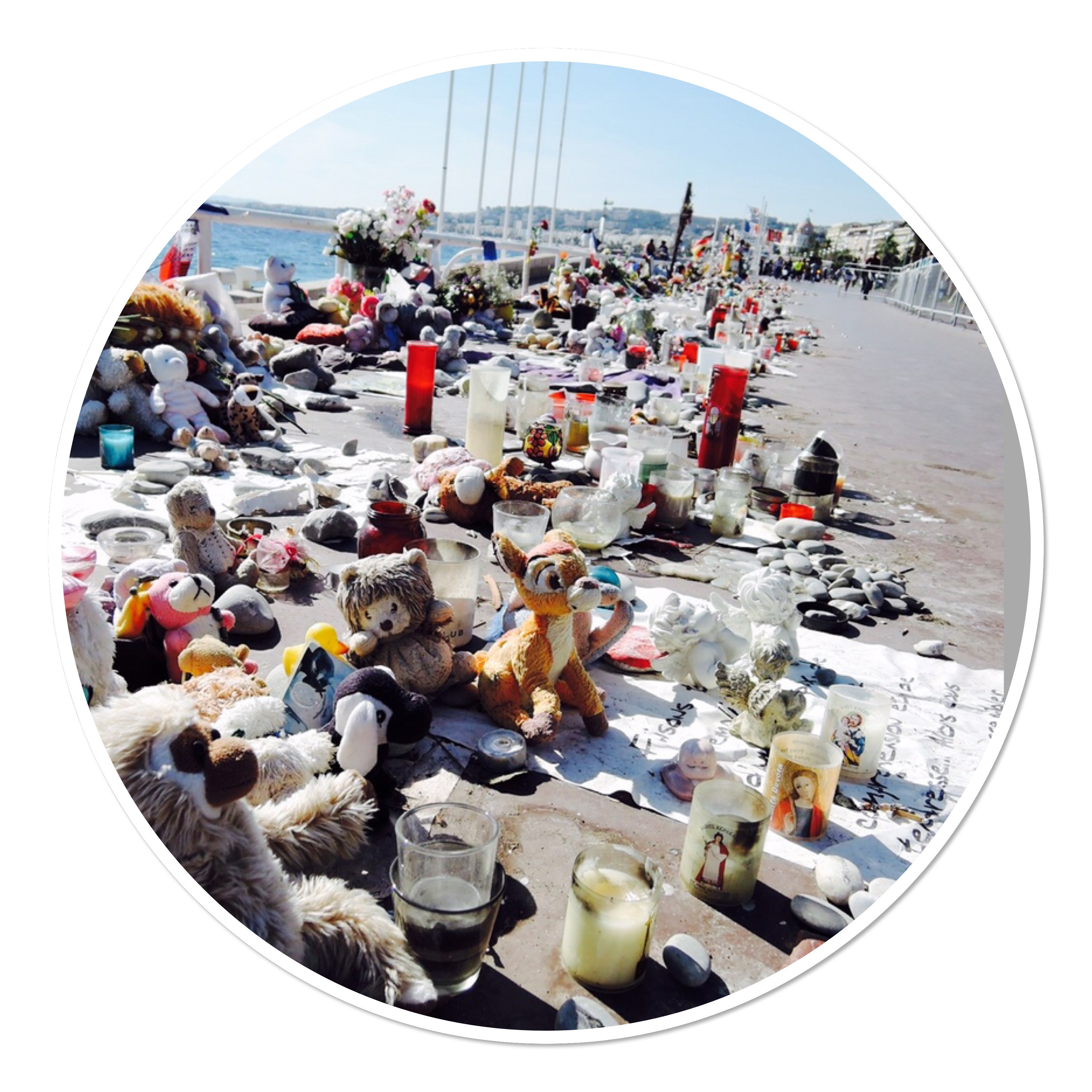 We've had no trouble with the language barrier, even without Sofi to translate for us! Everyone speaks enough English for us to get along. Me, I speak American Express. It's understood worldwide.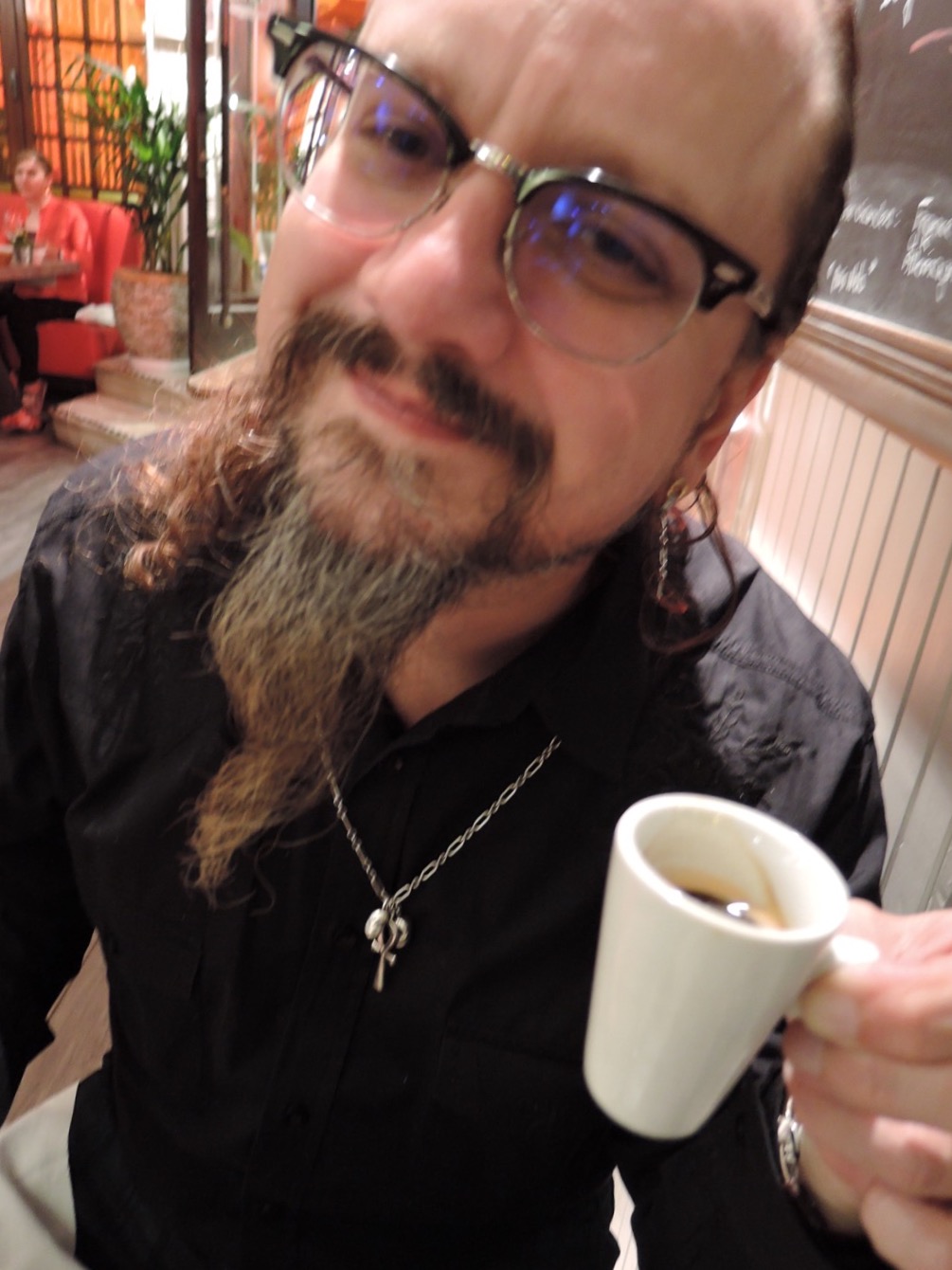 We've been wandering around Nice these last few days, and there's plenty to see. We found high-end shops like Louis Vuitton and Chanel, ticky tacky souvenir stores, and everything in between. Along with hundreds of swell restaurants to chose from. But mostly we've enjoyed seeing the architecture, statues, and parks. We're a couple of real tourists!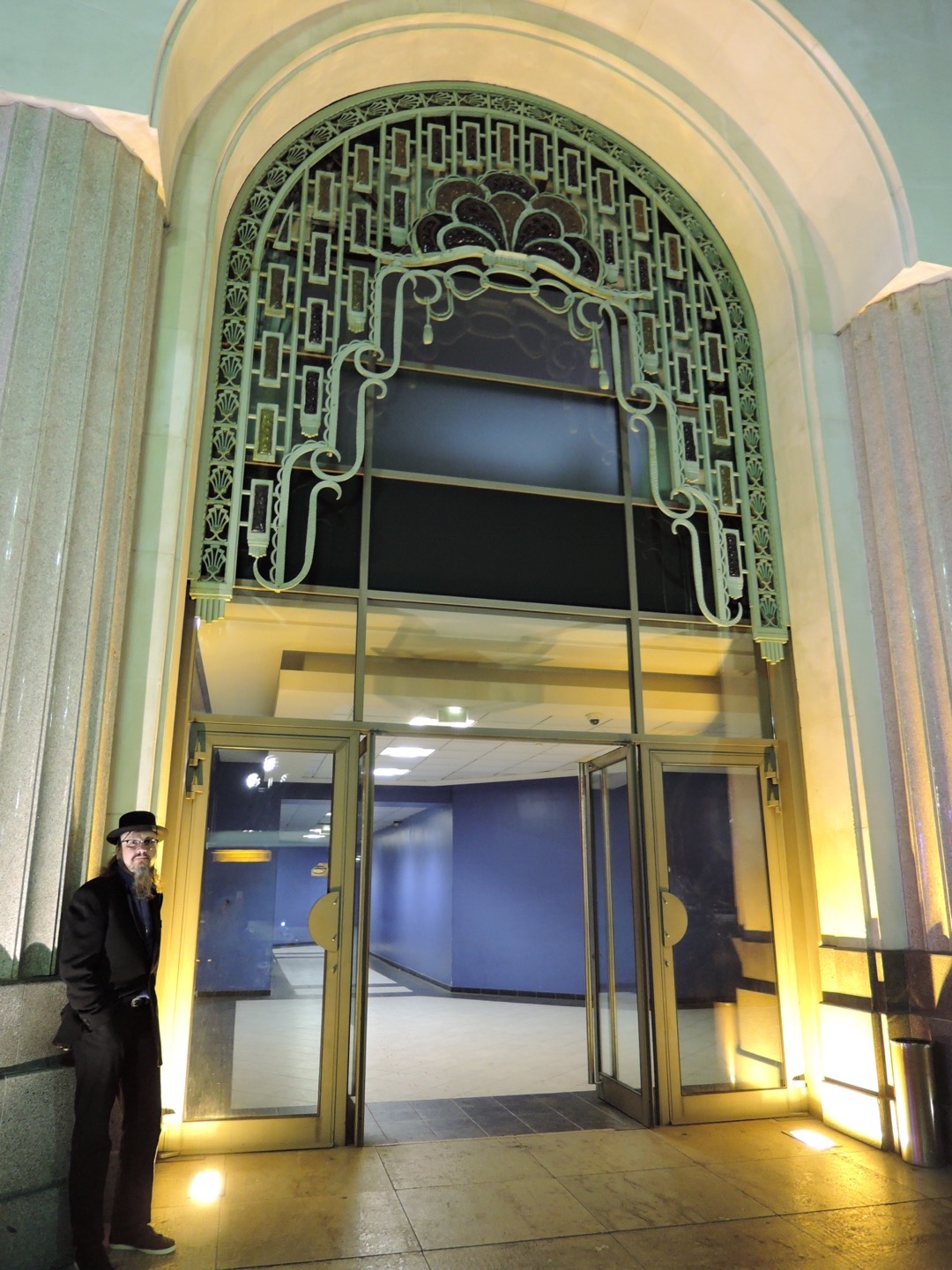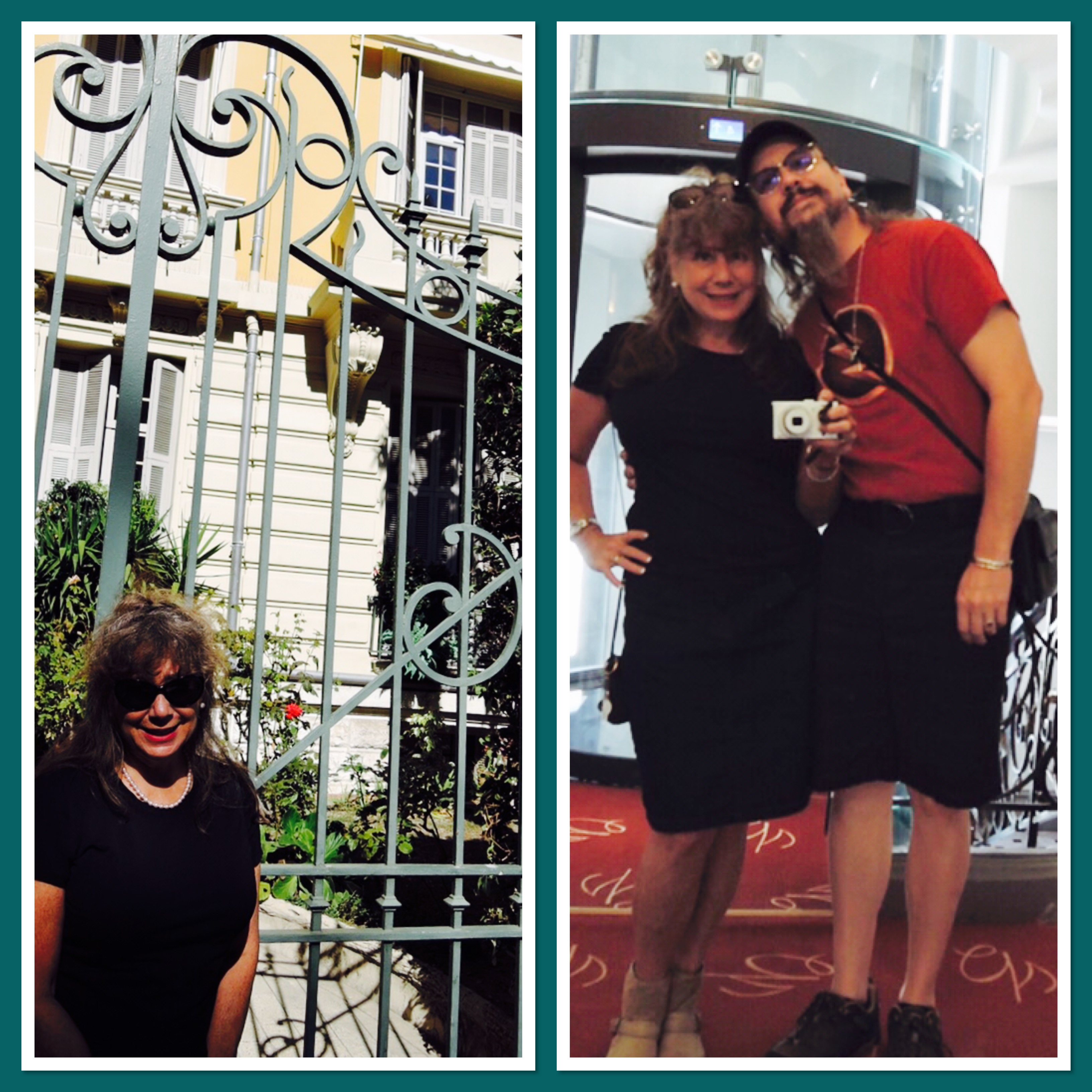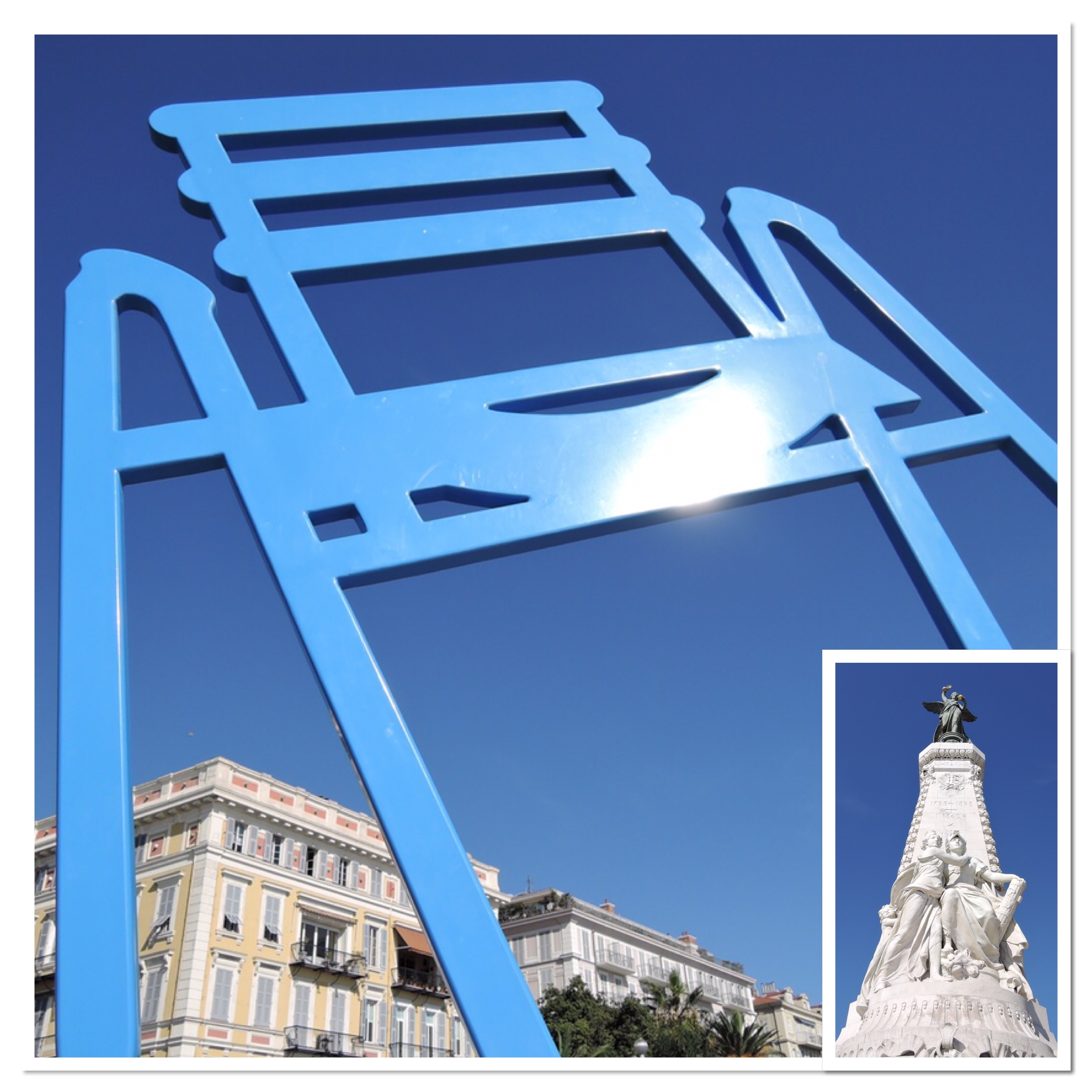 For my birthday Melissa arranged an afternoon of spa treatments. Here's what Total Bliss looks like after 3 hours of herbal baths, salt scrubs, and massage –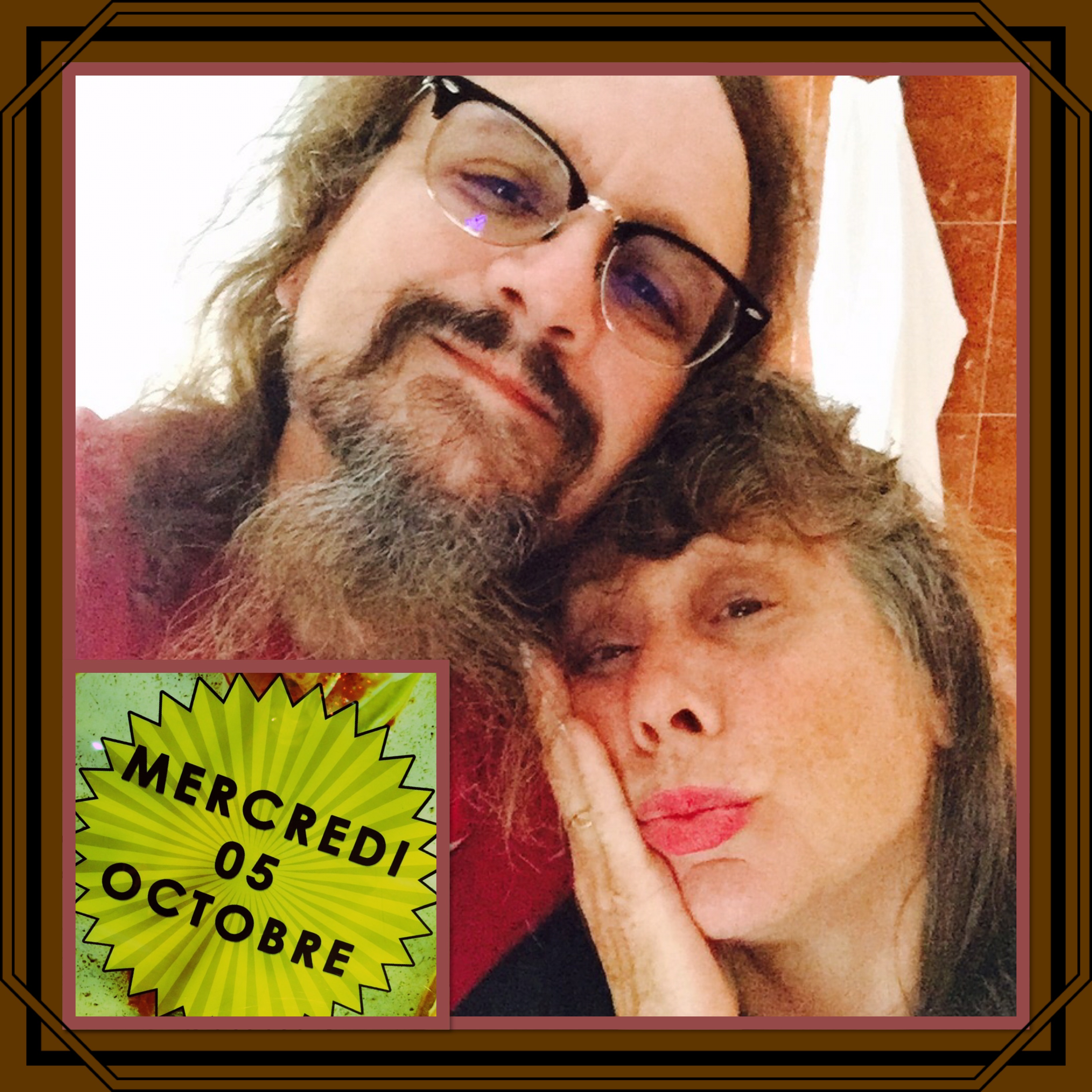 Our last day in France was spent in Vieux Nice, which is the old historic district with its winding alleys, cafes, and boutiques.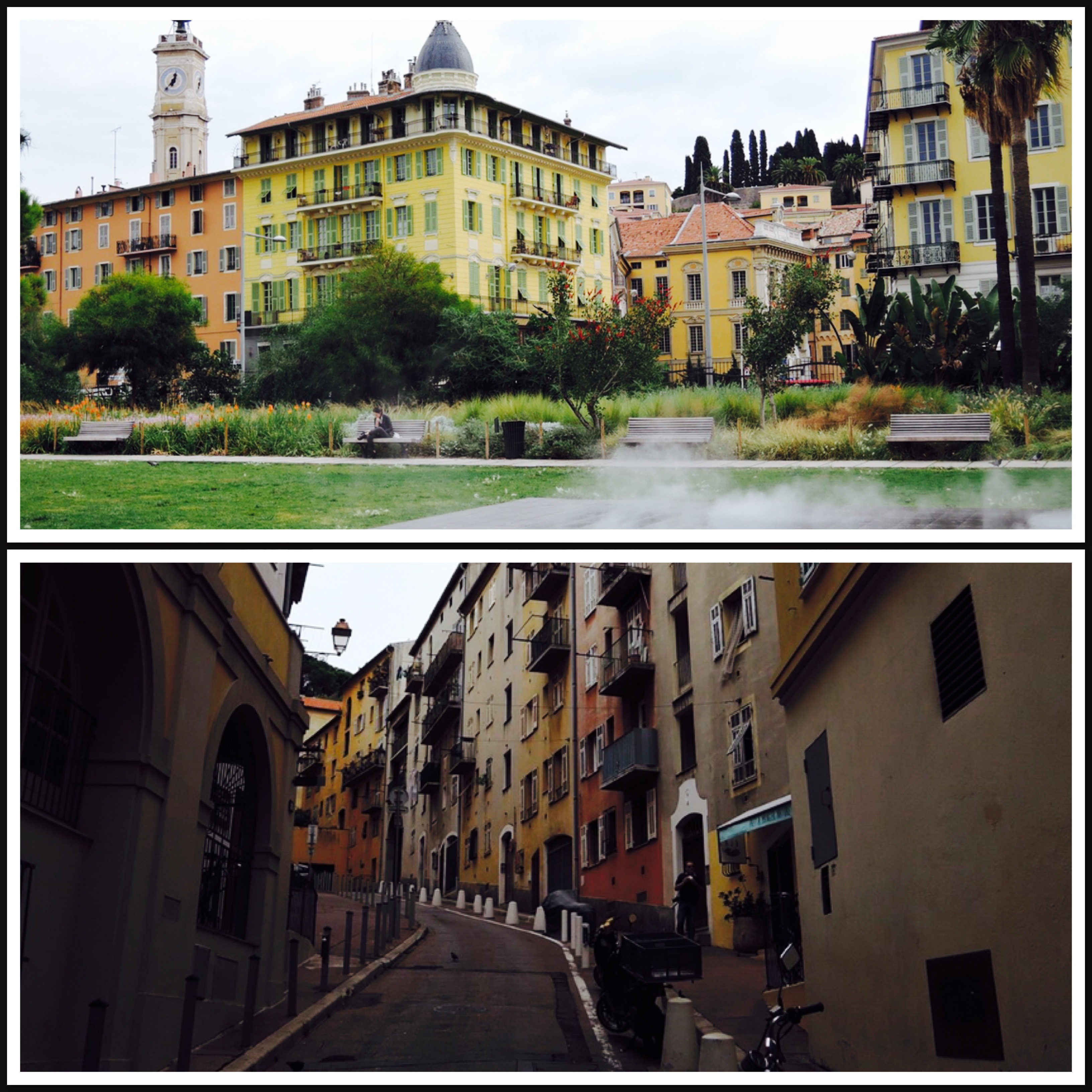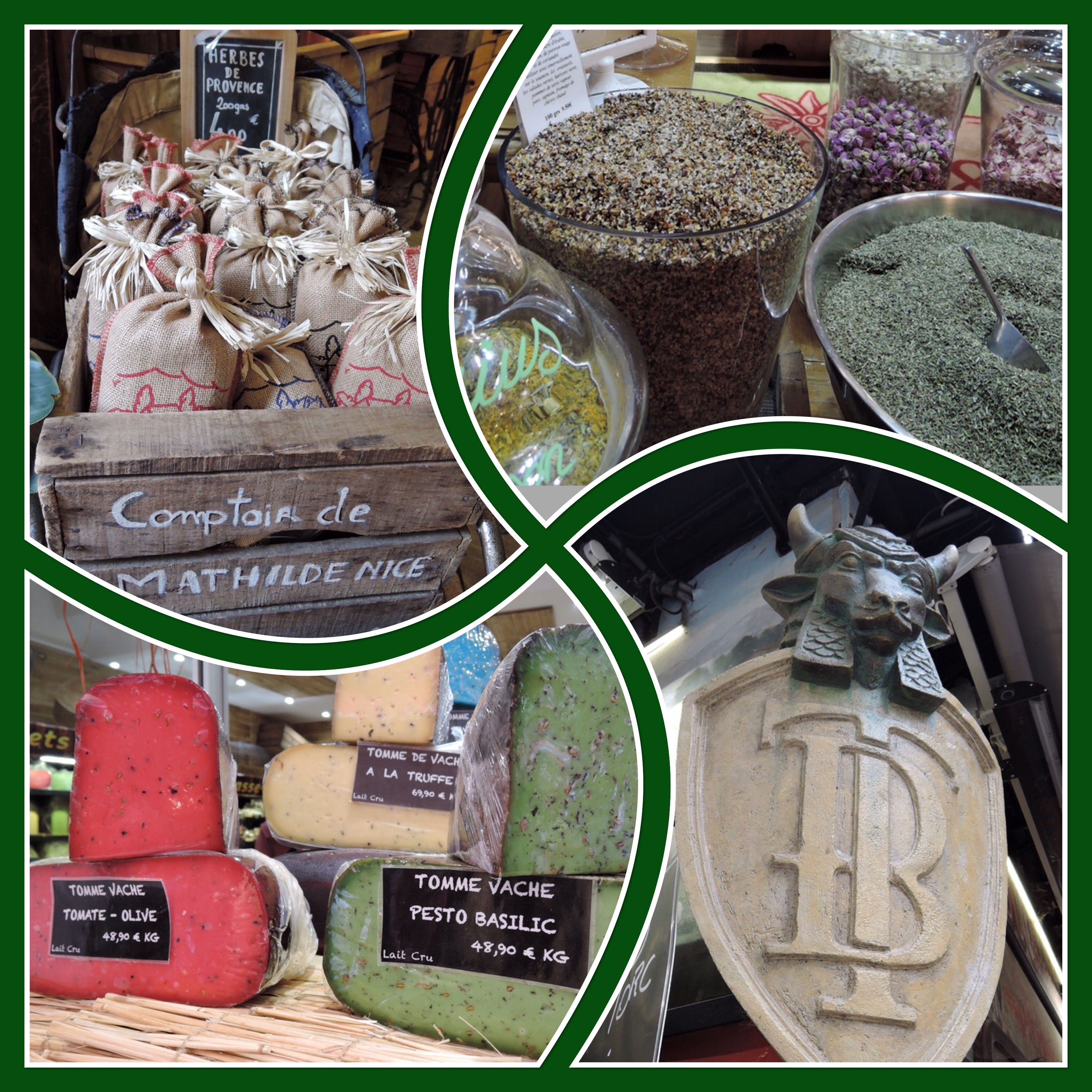 Tim loves baroque churches and I like modern art. We found both within a few blocks; St. Reparate Cathedral and the Museum of Modern Art. It was a study of opposites – maximum decoration versus minimalism.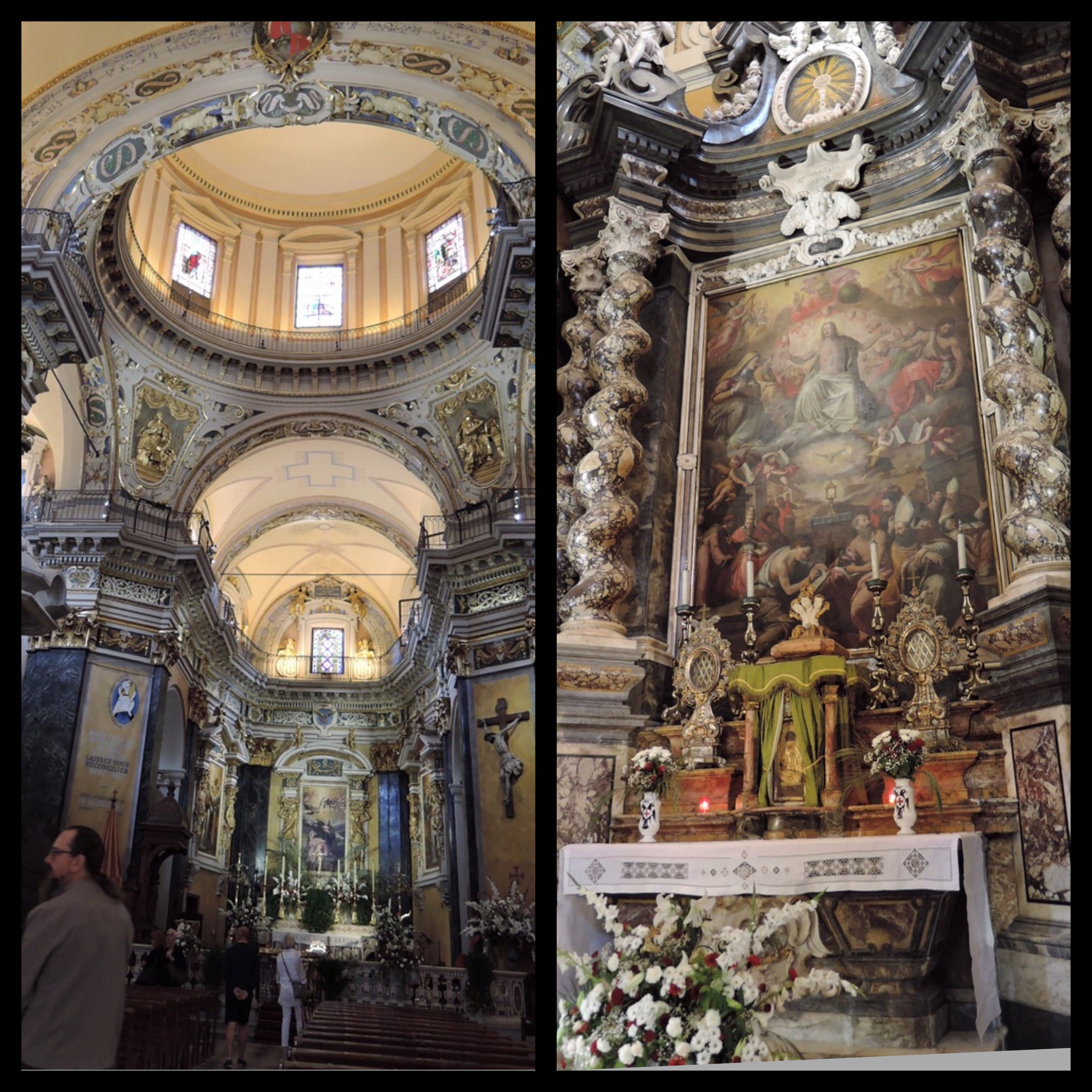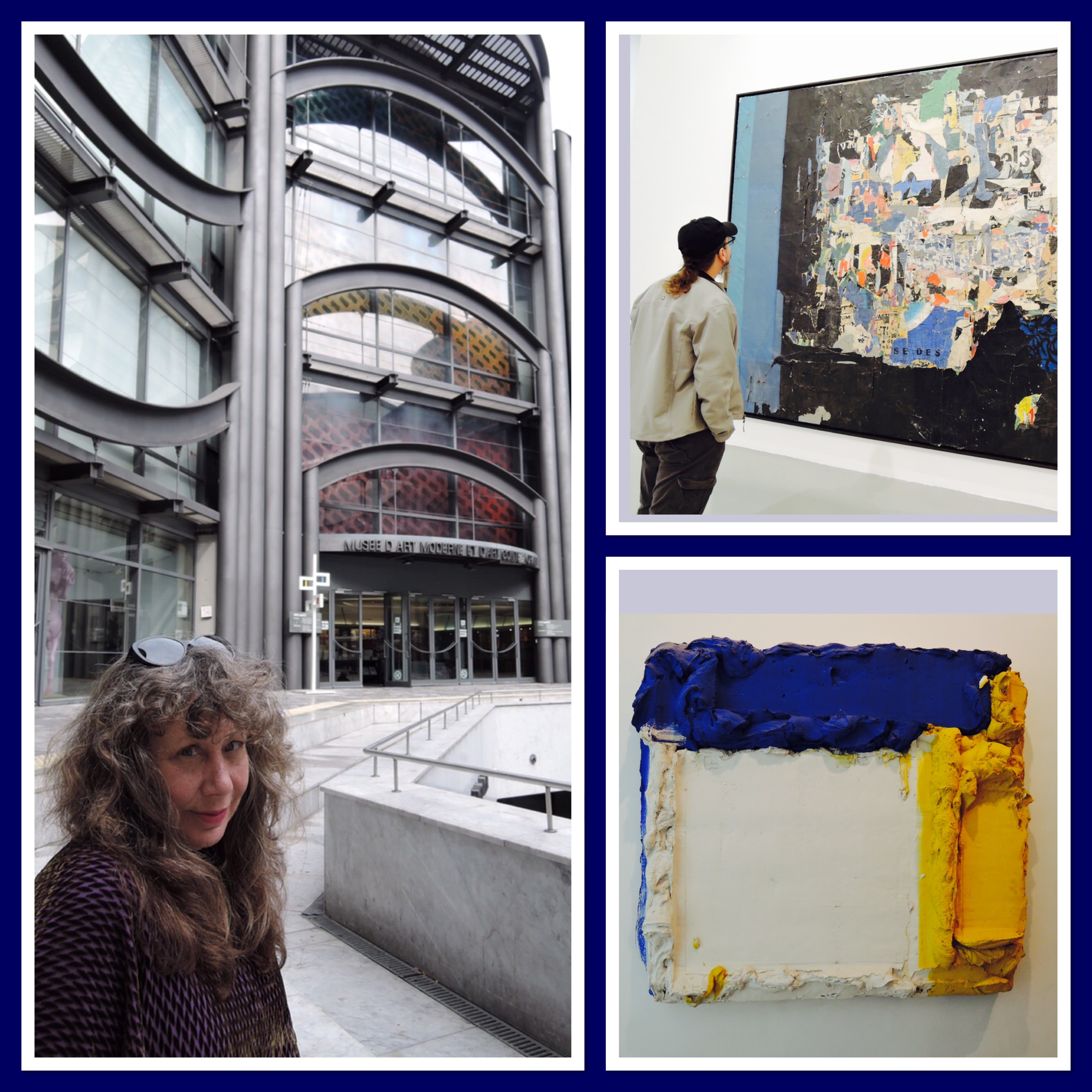 Late in the afternoon we had a good stroll back to the hotel on the Promenade. I got snookered into a $5 tourist trap with colored pigeons. Oh well, it was worth the laugh!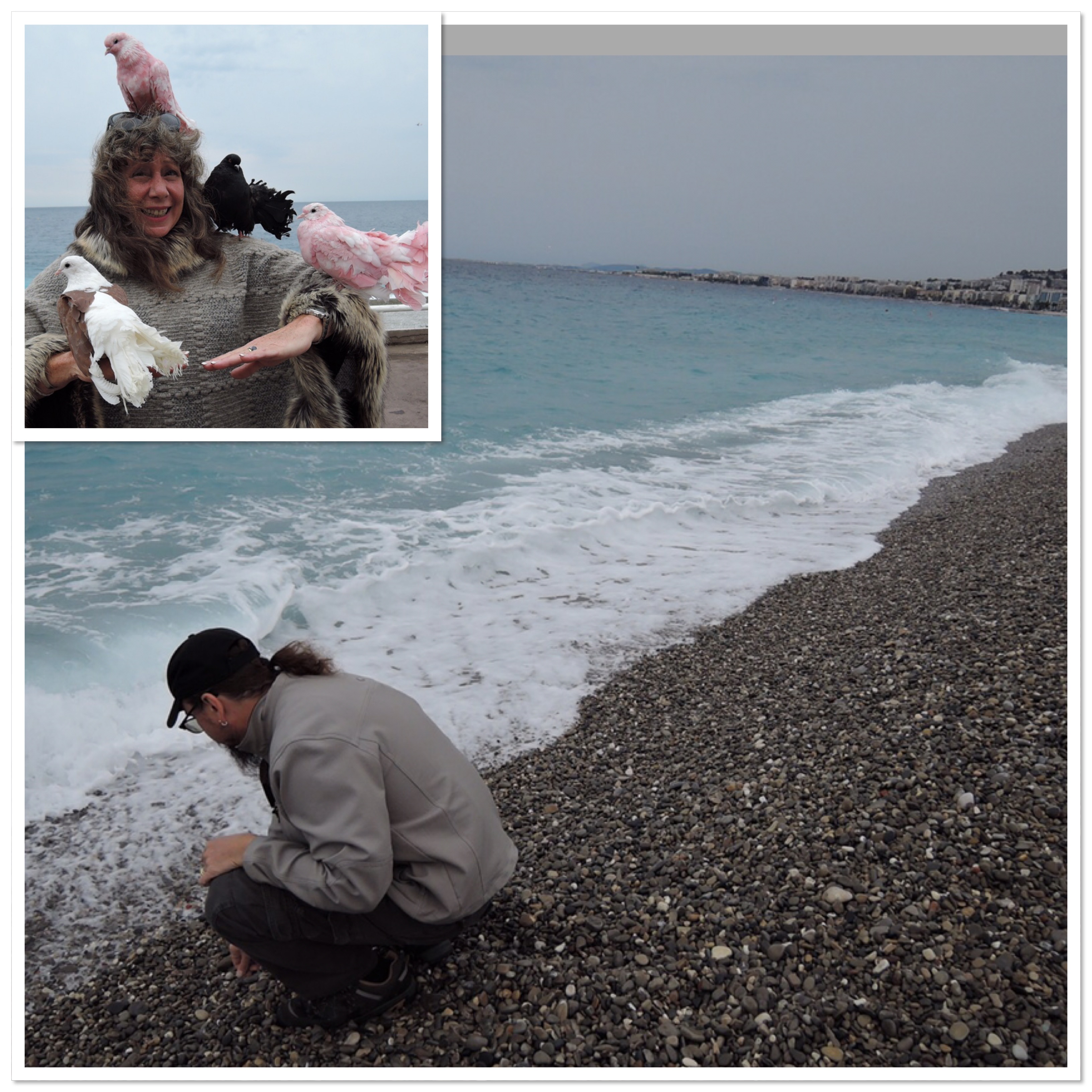 Tonight we will try to stuff everything back in our suitcases for departure tomorrow. It will be a tight squeeze!